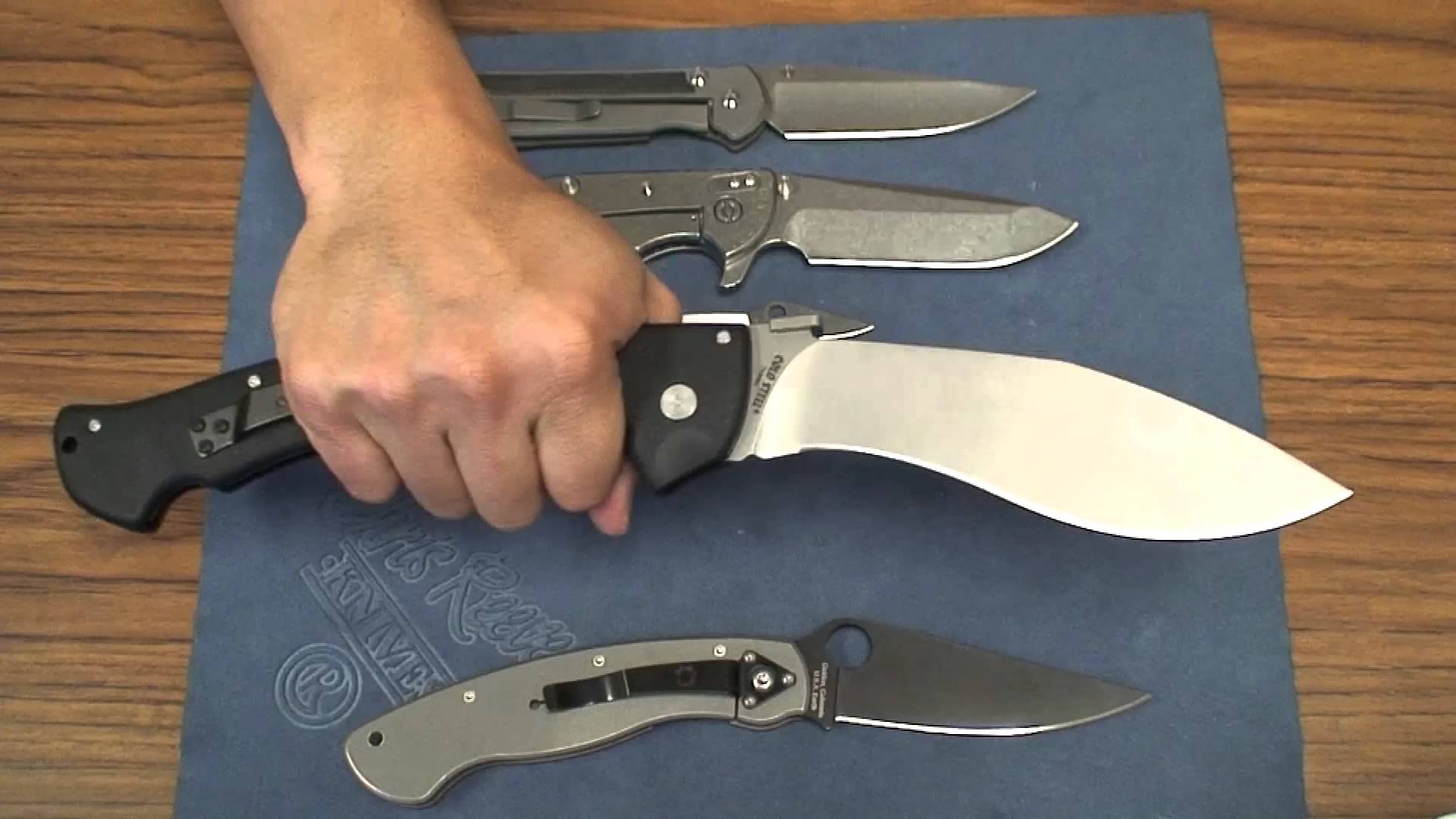 Cold Steel is known for going to the extreme. The famous knife brand often gets killed by critics, calling Cold Steel knives nothing but "mall ninja" junk. But any real knife enthusiast could tell you that Cold Steel makes some strong, well-designed knives for the hard worker, such as the Cold Steel Recon 1 and Cold Steel Voyager.
Despite having some down-to-earth knives for everyday carry, Cold Steel doesn't shy away from the monstrous and preposterous.
So in today's post, we're looking at the five largest folding knives Cold Steel currently makes. Most of these are in fact the largest folding knives on the market as well (except for the No. 13 Opinel with a whopping 8.75-inch blade). These may not always be practical, but they are always awesome. I also added a few clips from YouTube so you can see what these knives look like in the hand.
Cold Steel Ti-Lite 6 (6″ Blade)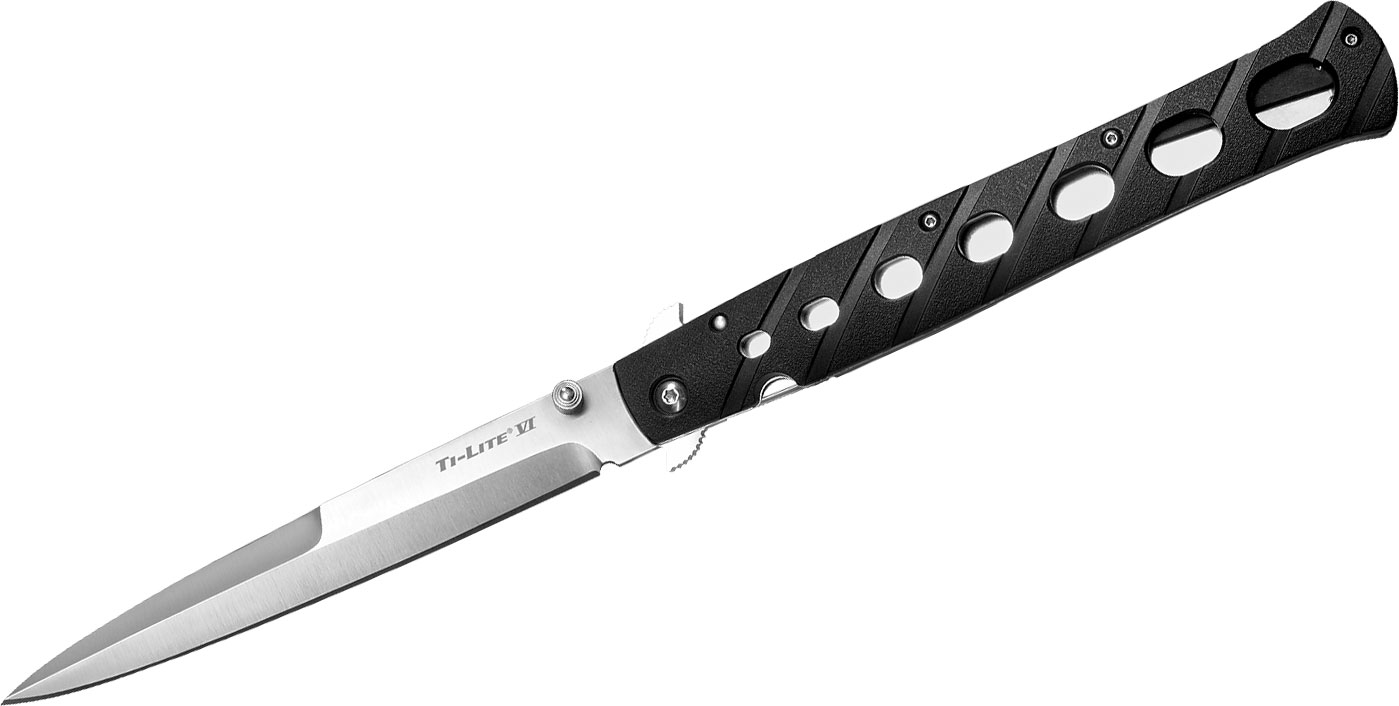 The Cold Steel Ti-Lite is a thin and sleek folder that looks like something out of the 1950s. When engaged, the knife features two bolsters that resemble a good ol' switchblade—except this is a manual folder that engages with a thumb stud. Or if you're carrying the knife in your pocket, the bolster doubles as a protrusion that catches the side of your pocket and engages in one swift movement (a la the Wave).
The knife has an overall length of 13 inches, which gives this an excellent reach. It has Zytel handles. This piercing point and quick-opening mechanism make this tool great for self-defense.