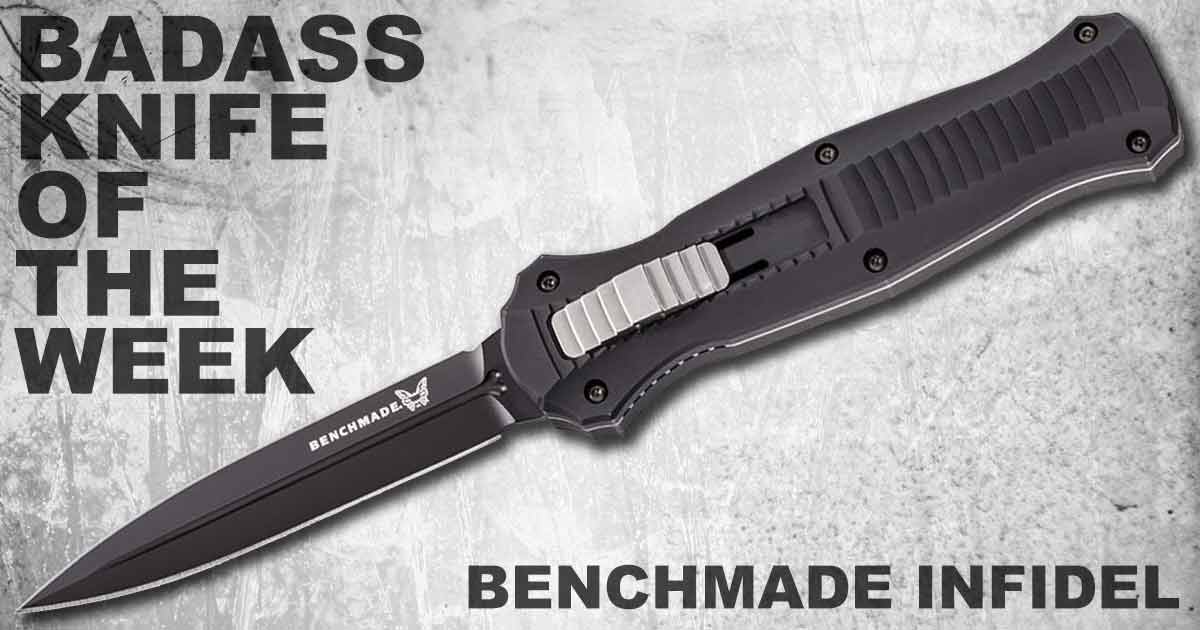 If you could only choose one OTF automatic knife for your collection, reach for the Benchmade Infidel.
The Infidel is the flagship out-the-front model from the iconic butterfly brand and has been a mainstay of its lineup for years.
Designed by the great McHenry & Williams — who also created the AXIS lock — the Infidel is an entirely different beast than other Benchmade offerings. The dagger-style blade stretches 3.91 inches with a blood groove down the center. While the D2 steel of the blade is not considered a modern supersteel, D2 remains one of the most popular choices for durable and long-lasting edges.
But the real allure of this knife is the deployment method. With the push of the thumb slider, the blade engages lightning fast. Unlike some of the more budget OTF options, this knife also disengages by pulling the thumb slider back down. The hypnotic action of opening and closing this knife will keep you occupied for countless hours.