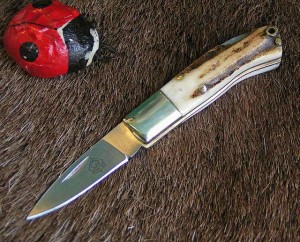 In Nevada, lawmakers recently introduced a new proposal that would ban knives, swords, axes, machetes and hatchets from being taken on the grounds of schools, college campuses and daycare centers.
While this may seem like an attempt to prevent students from being stabbed at school, it takes away the right of a student to learn about and carry multipurpose pocket knives, which are popular among Boy Scouts.
Instead of outright banning knives and making them taboo, lawmakers should stress the importance of teaching young kids knife safety.
As we've seen over the years, knives save lives, so students should not be afraid of them. They should learn how to use them in a variety of situations, whether out in the wilderness or at home in the kitchen.
For any parent looking to teach their young child how to skillfully and safely use a knife, here are a few tips.