If you haven't heard of Kizer, you probably fall into two categories: 1) you only buy American knives and ignore everything else or 2) you're not a big knife person.
Kizer has firmly moved from the up-and-coming category of knife companies to a bona fide knife manufacturer to be reckoned with. I've been following Kizer for a few years and even wrote about them in my article tackling the myth that knives from Chinese companies are junk. I haven't had the opportunity to take a deep dive into a specific knife from the company. So when the chance to work with them arose, I jumped on it.
They wanted to send me a knife to review, so I selected the intriguing Kizer Feist.
Here is my review.
Kizer Feist Specs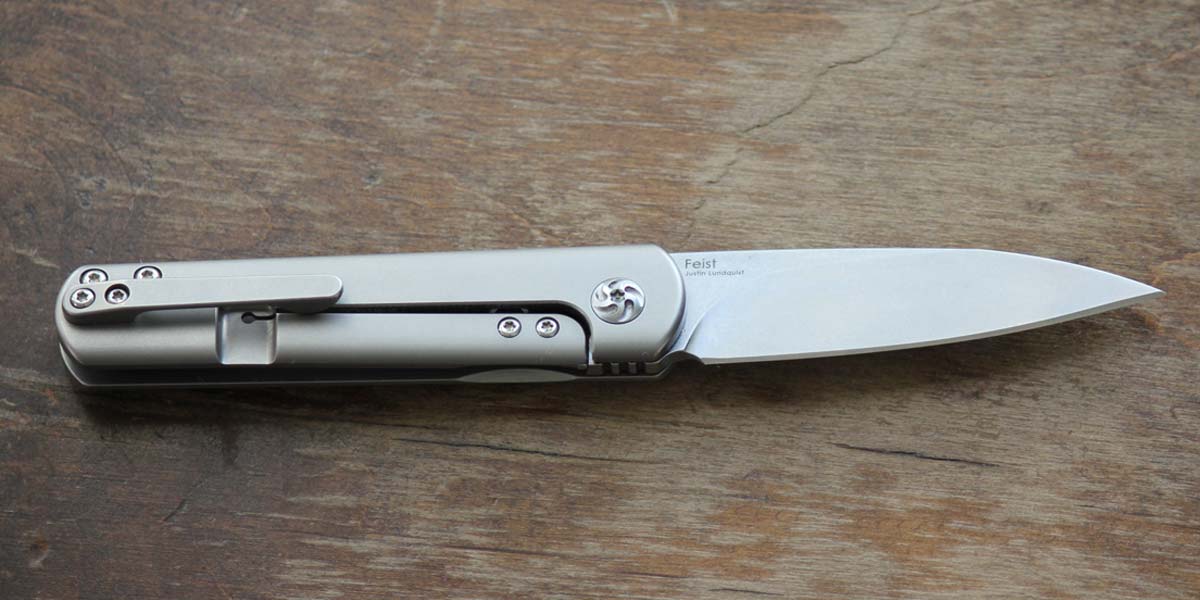 Part of the reason I chose to review the Feist over the dozens of other Kizer offerings is that it is very much aligned with what I look for in a good folder: it's small, sleek, unobtrusive, and has the potential for a high fidget factor.
Designed by custom knife maker Justin Lundquist, the Feist has an overall length of 6.54 inches when open — which translates to 2.83 inches for the blade and 3.71 inches for the handle. The blade is described as a drop point profile, though it's almost a spear point.
The blade is made from CPM-35VN stainless steel with a hardness of 58-60 HRC (see here if you want to learn more about what that actually means).
The handles are essentially two slabs of 6Al4V titanium. A frame lock keeps it open while a single position pocket clip rounds out the features of the handle.
A front flipper is the most notable part about the Feist design, but we'll get into that later.
The knife has an MSRP of $256 and a street price at $168.
Kizer & the Feist Controversy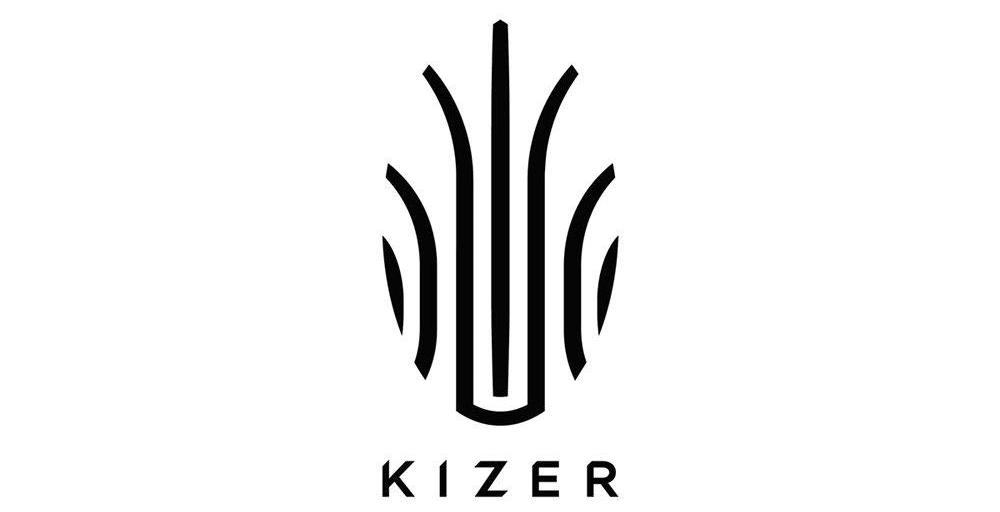 Before I delve deeper into the actual knife, I must address the Feist controversy.
Kizer has been around for a few years but really started making its name when it began working with popular knife makers. Despite being a company from China, people everywhere started fawning over the designs and quality of the knives. For example, the Gemini designed by Ray Laconico was widely considered one of the best knives of 2015.