Hot off the heels of a ruling by the highest court in New York State that potentially makes all assisted-opening knives illegal, a federal appeals court upheld New York City's vague ban on gravity knives.
The case of Copeland v. Vance has been a long-running battle between Knife Rights and New York County District Attorney Cyrus Vance Jr. Knife Rights has challenged the gravity knife policy of New York City that allows cops to call any locking folder that can be opened with a flick an illegal gravity knife.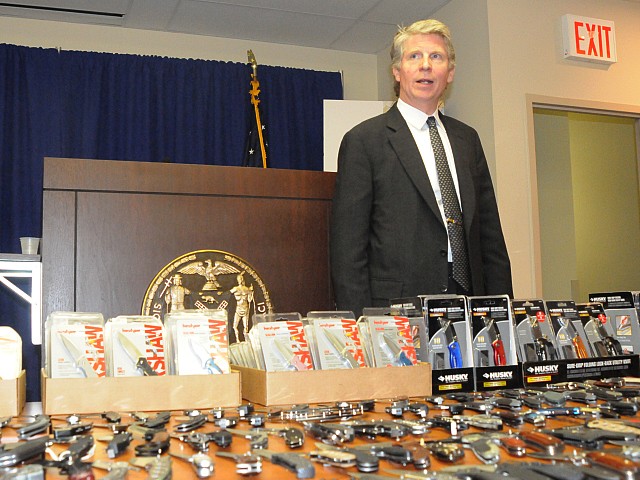 Knife Rights has insisted that the practice of the wrist flick is inconsistent and unconstitutional because there is no test that would allow a user to determine whether the knife is legal. The panel, however, argued that the test was constitutionally applied at least once in 2010.