This article was first published back in May 2016. It was updated in October 2020 to reflect newer models.
Behold the wonders of titanium.
This metal alloy has so many advantages in its favor—from superior corrosion resistance to excellent durability—that it's a coveted material. Even though it's heavier than other materials like carbon fiber, titanium is surprisingly lightweight for a strong metal. The amalgamation of all these characteristics makes titanium one hell of a material for knife handles.
No company has done a better job at making titanium handles than Spyderco. So, we decided to take a look at six Spyderco knives that expertly utilized titanium handles.
1. Spyderco Delica 4, Damascus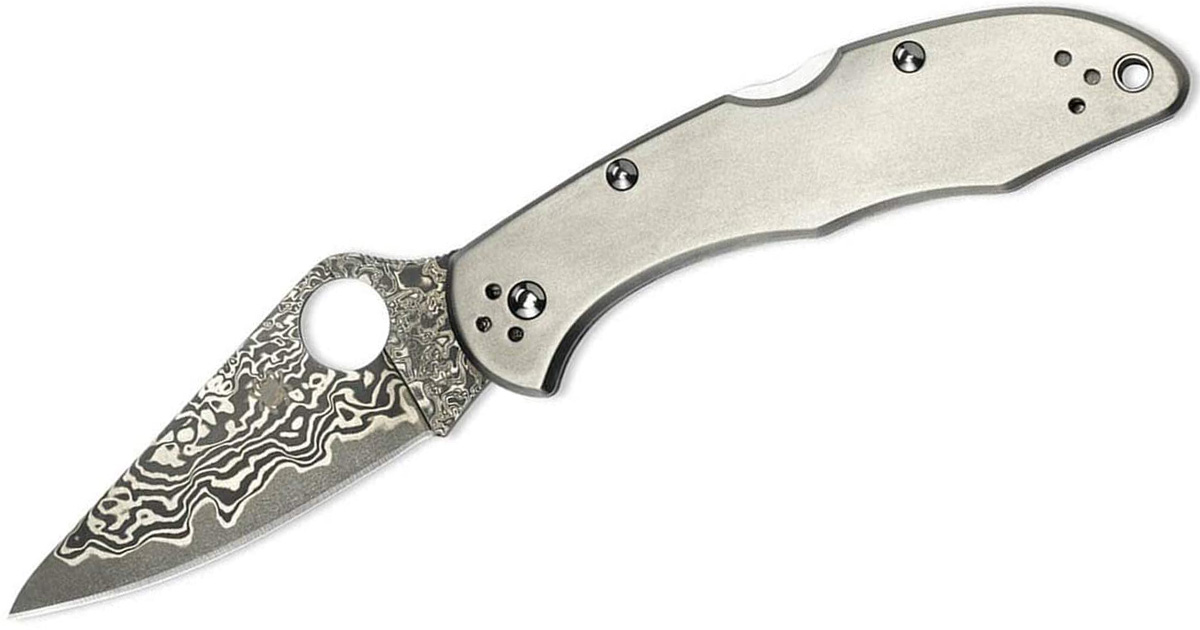 Let's kick things off with a classic: the Spyderco Delica 4. This iteration of the iconic model that turned the knife world upside down features a simple titanium handle with a bead-blasted matte finish. Its good-looking titanium handle probably takes a backseat to the Damascus blade with a core of VG-10, but the handle deserves some love.

2. Spyderco SpydieChef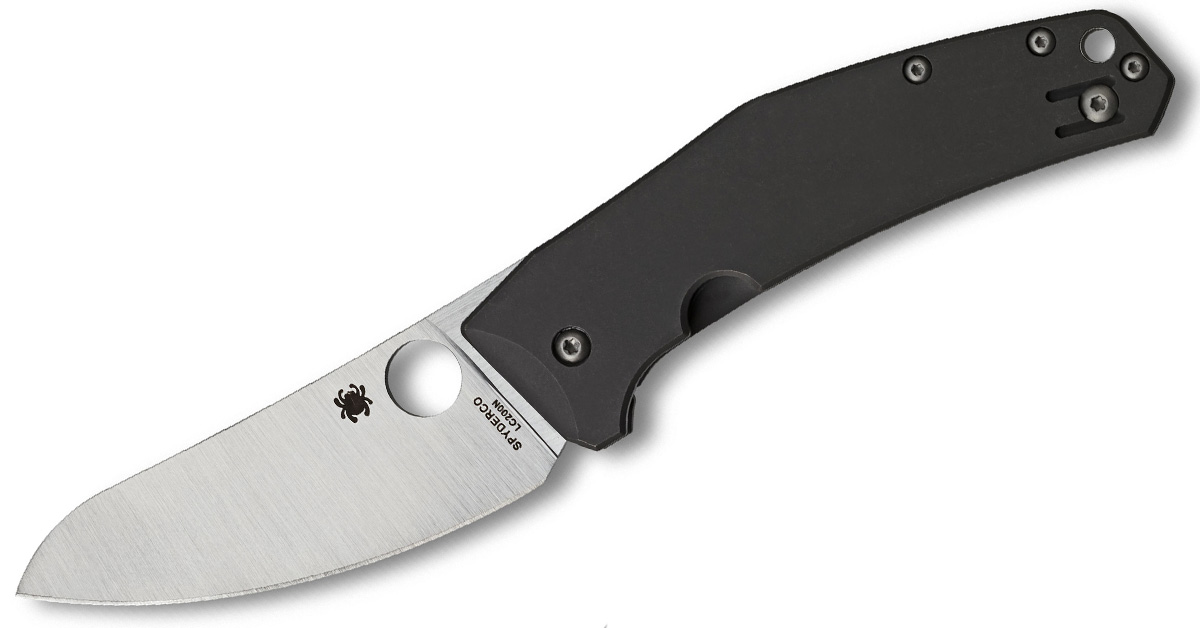 Back when this article was first published, the Spyderco SpydieChef wasn't out yet. Since its release, this titanium folder has vaulted up to become not just one of Spyderco's best titanium knives but one of Spyderco's best knives ever.