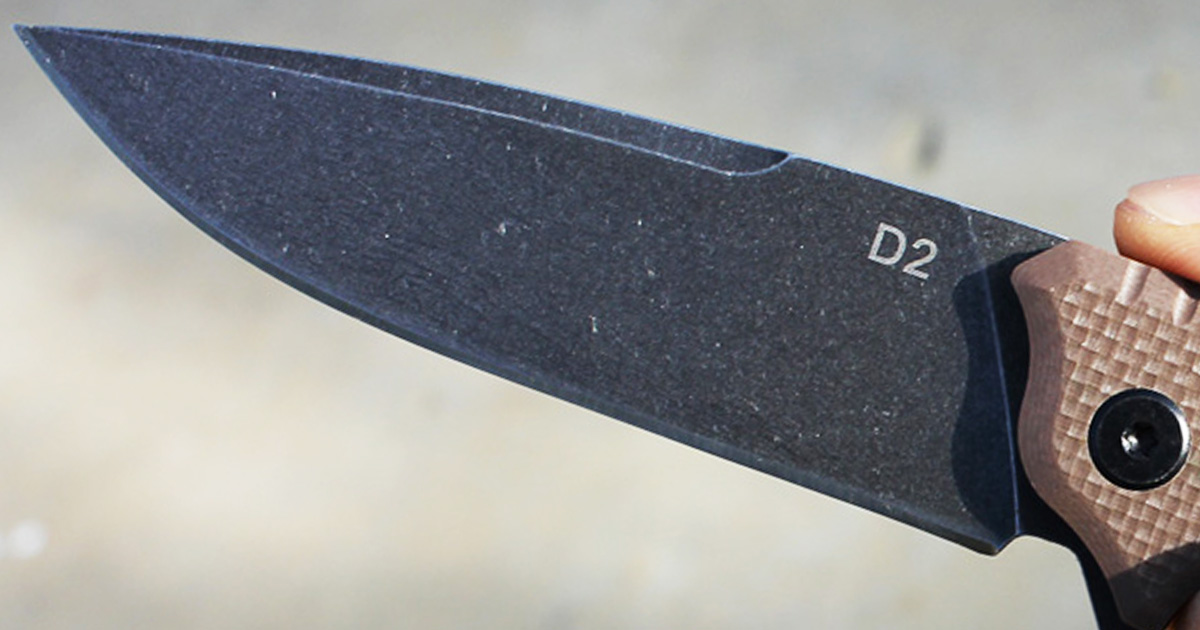 This post was updated in December 2019 to include newer models.
Finding the perfect steel is tough. Not only are there so many types available but there are also tons of factors to consider — price, ease of sharpening, hardness, corrosion resistance, and more.
The perfect steel is ever elusive, but you can pick the right steel for the job. If you want a steel that's nearly stainless but has great edge retention and wear-resistance, opt for D2.
D2 tool steel has been around for a very long time. It became popular as a tool steel during World War II in factories. In terms of knives, knife makers Wayne Goddard and Bob Dozier pioneered the use of D2 steel in knives. In fact, Dozier is sometimes called Dr. D2.
Here is an excerpt from Steve Shackleford's Blade Magazine post on why D2 is still so great after all these years:
While D2 may not be stainless, it remains a top performer due in no small part to its high wear resistance/edge-holding ability. "It will hold an edge for a very long time before it will go dull," says Paul Tsujimoto, director of engineering at Ontario Knife Co.  Combined with its relatively inexpensive price, this makes D2 a favorite of manufacturers and custom makers alike. "For us, it's the perfect combination of performance and an affordable price," notes Dietmar Pohl of Pohl Force Knives. Agrees Devanna, "It's the best bang for the buck because it's priced reasonably and works well."
While D2 does sacrifice ease of sharpening and some corrosion resistance, it remains an excellent choice for knife users everywhere.
If you're interested in seeing what D2 has to offer, I collected a list of 20 knives that showcase the variety of D2 knives. Take a look.
1. Ontario RAT 1 D2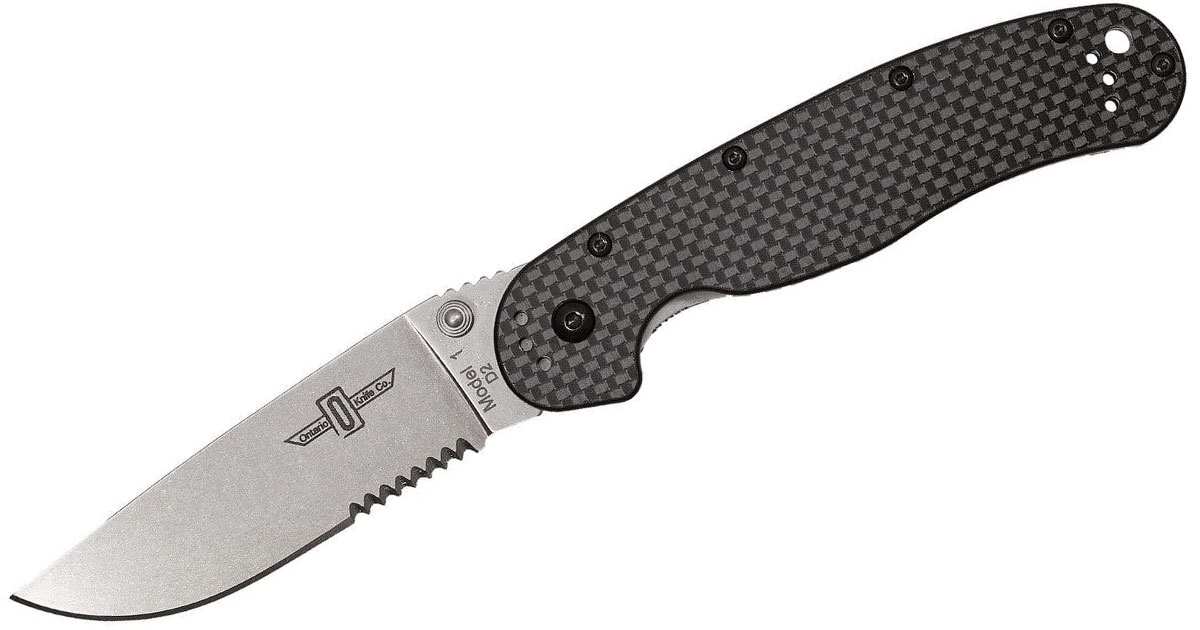 The RAT 1 is one of the most beloved budget knives of all time. It (and its smaller brother the RAT 2) are praised for their designs and overall utility. The only major complaint the RAT 1 gets is its adequate AUS-8 blade steel. So Ontario Knife Company came back with a D2 version of the knife.
The one I'm highlighting here is an all-around fantastic limited edition version with a D2 blade and a carbon fiber laminated G-10 handle. It doesn't cut down on the weight as much as I'd like, but it looks and feels great in the hand. Other than the upgrades, the limited edition RAT 1 maintains the same design elements as the original.

2. Benchmade Adamas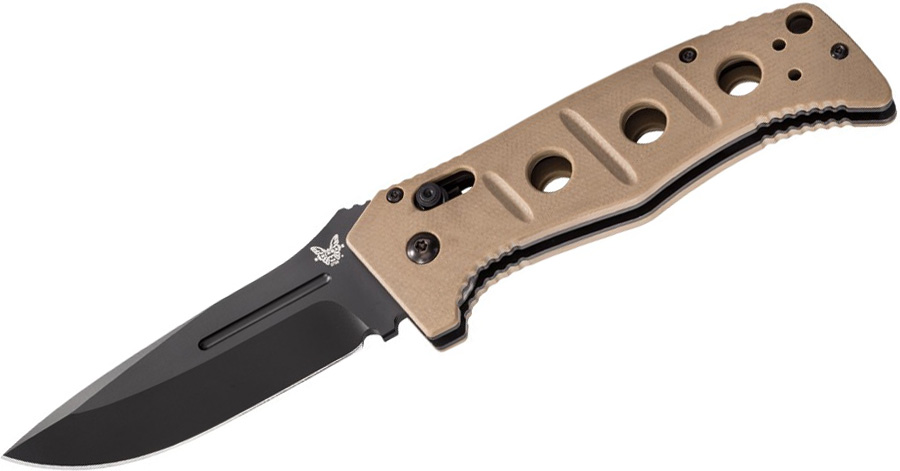 "This knife is a tank." I've heard that about the Benchmade Adamas a million times, and it's not hard to see why the folding version gets so much love. The 3.82-inch blade is 0.160 inches thick while the handle features liners and G-10 handle scales. Coming in at more than 7 ounces, the weight would be a liability in a lesser knife but the Adamas uses it as leverage in heavy-duty tasks.