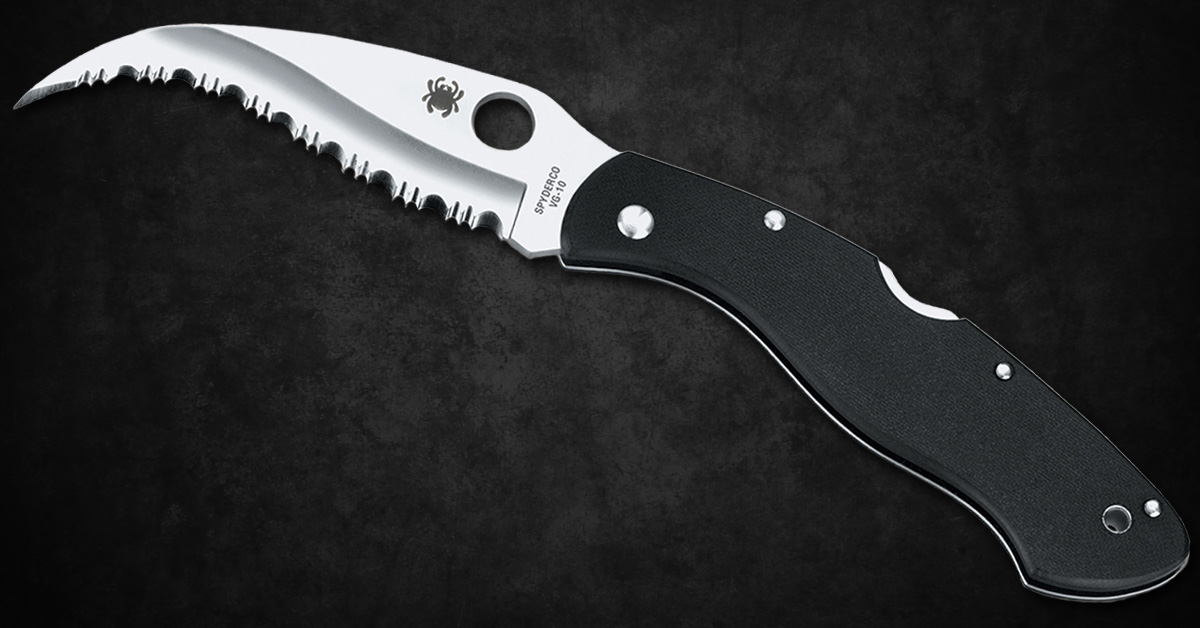 This post was originally published October 14, 2016, and updated June 28, 2019, to include more current knives.
Using a knife for self-defense is a bad idea.
Let me get that out of the way. By writing this post, I'm getting into pretty controversial territory. Many people, both trained and amateurs, insist that a knife should never be used for self-defense unless you've undergone intensive training. Even so, you might want to avoid whipping out a knife at all costs.
A knife is messy and requires you to get extremely close to your aggressor, making you more vulnerable and giving them the ability to take your weapon away. Knife defense can be fatal to your aggressor, leaving you with potential jail time and a traumatic experience haunting your dreams.
On top of that, folding knives often don't make the best self-defense tools anyway because they are more susceptible to breakage and require more focus for engagement.
But all this doesn't stop companies from making self-defense knives.
Any knife can conceivably be used for self-defense. As long as it's sharp, you can do some damage, but these are created with one purpose in mind. Sure, you could possibly use a few of these to open packages, but these not something you'd carry for everyday use.
So with all the disclaimers out of the way and with the knowledge that self-defense knives may not always be the best idea unless you're in a dire situation with your life on the line (of if you're being attacked by a rabid dog), here are 10 folding knives designed specifically for self-defense.
1. Cold Steel Ti-Lite 6″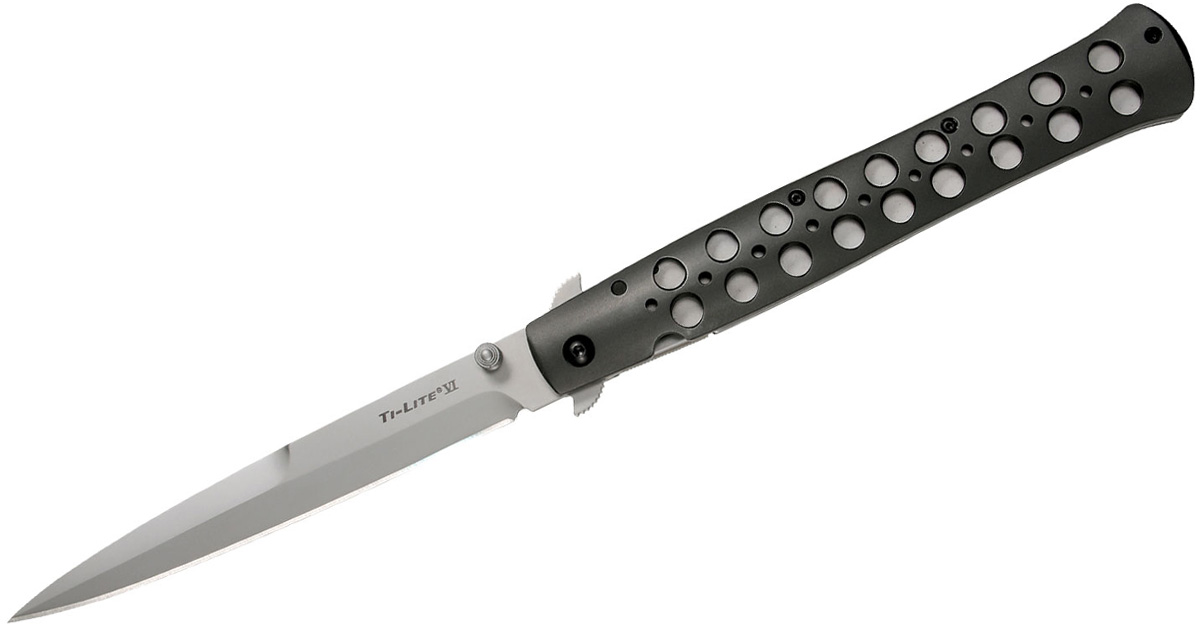 Let's kick things off with the first of many Cold Steel knives on this list: the Cold Steel Ti-Lite. The Ti-Lite is a throwback design that's meant to look like the switchblades prevalent in the 1950s. The knife has a long spear-point blade profile that's optimal for piercing.
It comes in a few sizes, but the one we're talking about here is the Ti-Lite 6, which features a massive 6-inch blade. At this size, the knife is not good for much else except for self-defense. It might even be too big.
However, the Ti-Lite has a big feature seen in many of these knives—the ability to open in one swift movement out of the pocket. The quillon can snag the pocket as it's being pulled out before the blade is locked in place. This knife can be out and ready to intimidate in a moment's notice.

2. Fox Folding Karambit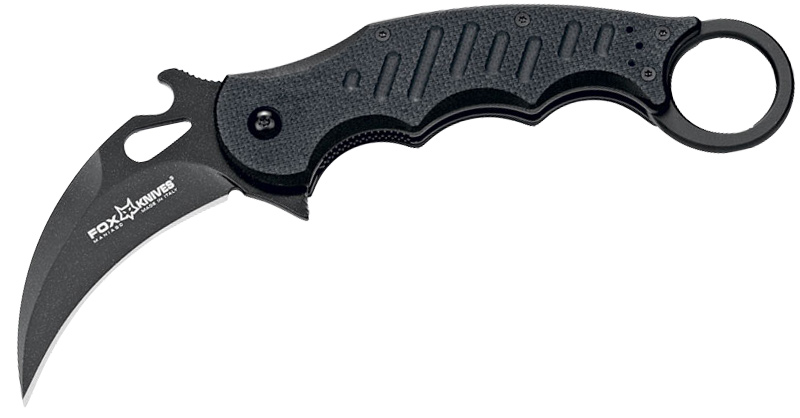 Next up on this list is the Fox Folding Karambit.
The truth is that all karambits can be on this list since karambits are ancient defensive tools. They aren't the most useful tools for things other than self-defense. However, this one has a few tricks up its sleeve.