Getting your first knife is a step into adulthood. You're given the knife with the implicit agreement that you're responsible and old enough to be trusted with a tool that's often misused by those who are reckless, untrustworthy, and immature.
Whether you're giving someone their first knife or receiving it, there are some knives that are more appropriate for the occasion than others.
I first wrote this post way back in April 2012, so I decided to take a fresher look at some of the best first knives to give someone. Not only do I have two kids now but I've also learned a lot more about knives in the ensuing years.
Keep in mind that the knife is dependent on the age and maturity of the person  (for example, you wouldn't want to give a Smith & Wesson MAGIC assisted opening knife to an immature 7-year-old).
The knives range in prices, designs, and styles. Check them out. For more recommendations, check out our first knives for kids and teens collections page.
Let us know your first knife in the comments!
Victorinox Swiss Army Knife Tinker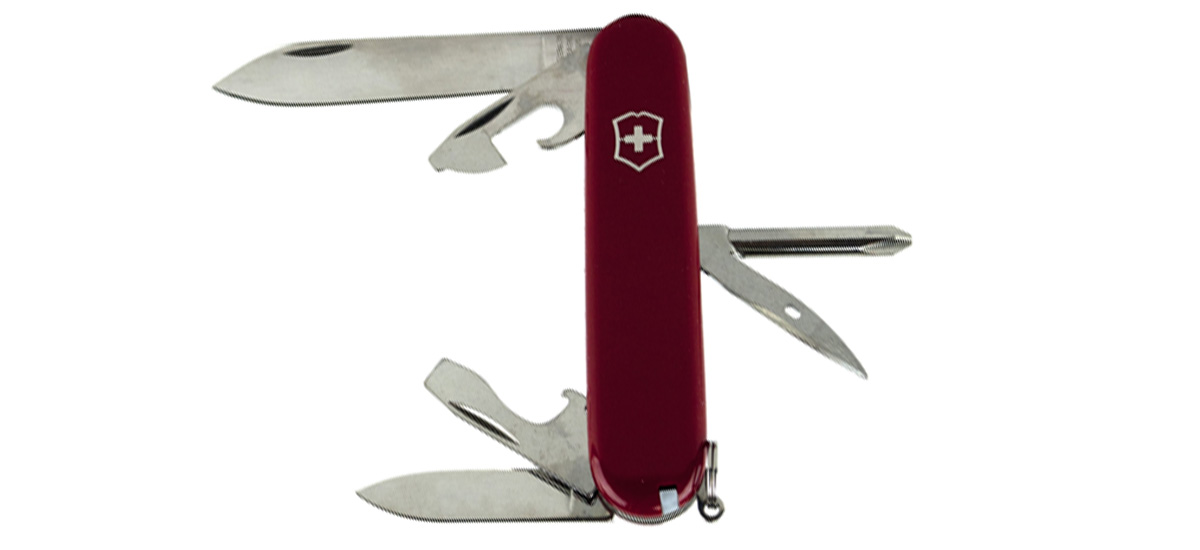 The Swiss Army Knife is the quintessential first knife for anyone. It was my first knife and probably yours. There are many reasons why you wouldn't want to get an SAK for a first-timer but the opposite is true as well.
Since the Tinker is a bit smaller and still has a variety of tools, it could potentially come in handy more often and further empower the knife's owner.

Spyderco Ambitious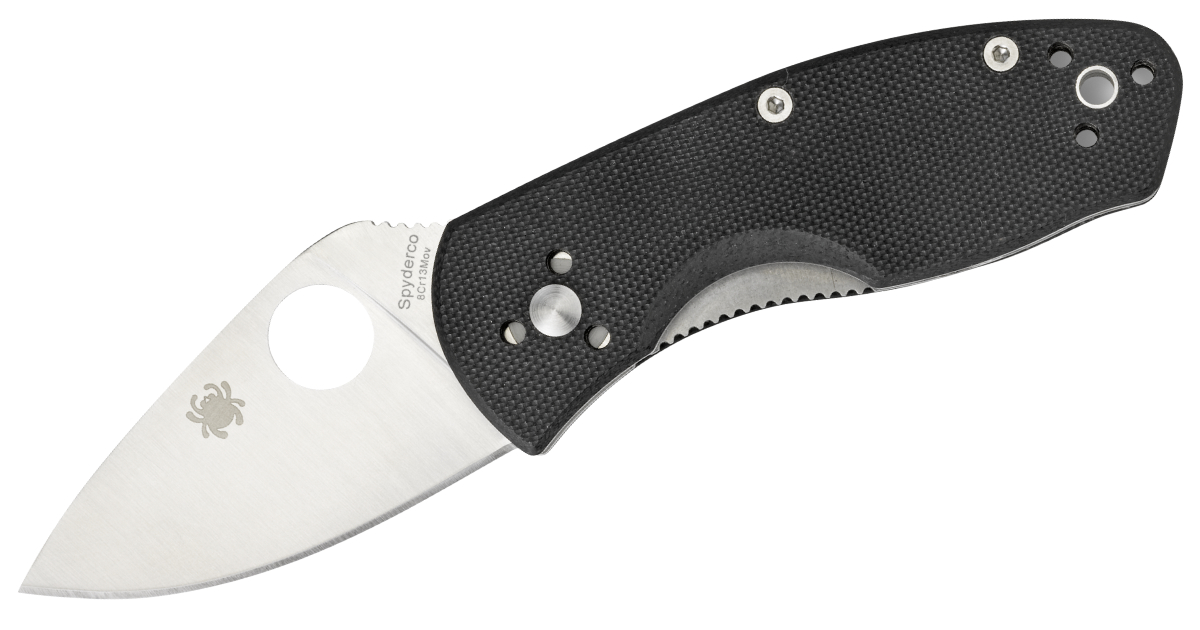 Spyderco makes an array of excellent knives that could work well for younger audiences. For example, there's the Delica or Dragonfly (the latter of which you could get a wooden version as a trainer), but those tend to be a little more expensive. That's why I argue the Spyderco Ambitious is the top choice from Spyderco.