It's more than the world's oldest tool.
For 2.5 million years, the knife has been suffused in cultural, spiritual and religious history. From Roman soldiers to American frontiersman to talented bladesmiths, knives are an enduring symbol of utility and craftsmanship.
The Cutting Edge is the official blog of Knife Depot, an e-commerce store with an inventory of over 10,000 knives.  Whether you're looking for a pocket knife, a survival knife, an assisted-opening knife or a kitchen knife, we carry it.
But we like to think that we do a bit more than sell knives. We celebrate them and the people who make them, buy them and use them. That's what the Cutting Edge is about.
Here, you'll find profiles of knifemakers, knife reviews, interviews of knife advocates, news about knife legislation, articles about knife use and knife care, and much more.
We hope the content interests you and we hope you contribute as well.
Also, make sure to follow us on Facebook to participate in our weekly knife giveaways.

Thanks for reading The Cutting Edge.
____________________________________________________________________________________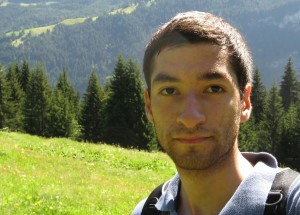 Timothy Martinez Jr.
Timothy Martinez Jr. is the community director for Knife Depot and the editor of The Cutting Edge. When he's not blogging about knives, he's a freelance writer. Email him at tim@knife-depot.com.