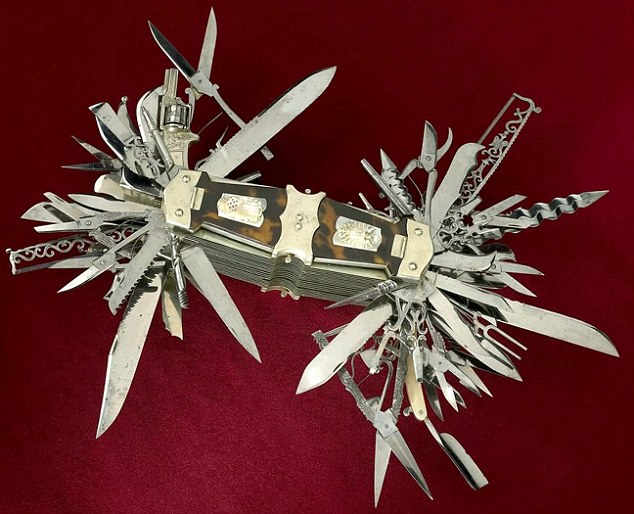 The Swiss Army knife is widely considered a pioneer in the world of multi-tools. Well, meet a knife known as the "mother of all Swiss Army knives."
This beautiful knife, which was made in Germany in 1880, amazingly predates the first official Swiss Army knife by about 11 years and features more than a 100 different tools. Some of the tools include a serrated blade, several types of scissors, a corkscrew, two dagger blades, a cigar cutter, a straight razor and much more.
One of the most surprising tools on the knife is a .22-caliber five-shot pinfire revolver that can open up and shoot like any functional gun.
The knife is the perfect embodiment of craftsmanship and art. With a tortoise-shell handle that conceals a slew of other tools and a design any knife maker would marvel at, this shows just how much care and thought people can put into knives.
Although this would be any handyman's dream tool, the device is large with dimensions at 3 1/2 in x 3 1/2 in x 9 1/4 inches and was never meant to be carried around.
Here's more about that from the Smithsonian:
Knives like this were made exclusively for exhibition to highlight the cutlers' art. They were so difficult to make they were only attempted by the most notable firms with the most talented artisans. They could be seen at various fairs and industrial expositions during the nineteenth century. This particular knife was made in Solingen, Germany about 1880 for J. S. Holler & Co.'s cutlery store in New York City.
If you want to feast your own eyes on this tool, it's currently on display at the Buffalo Bill Center of the West in Wyoming. It still remains to be seen whether this knife would beat the Giant Swiss Army Knife in usefulness.
Check out more images below.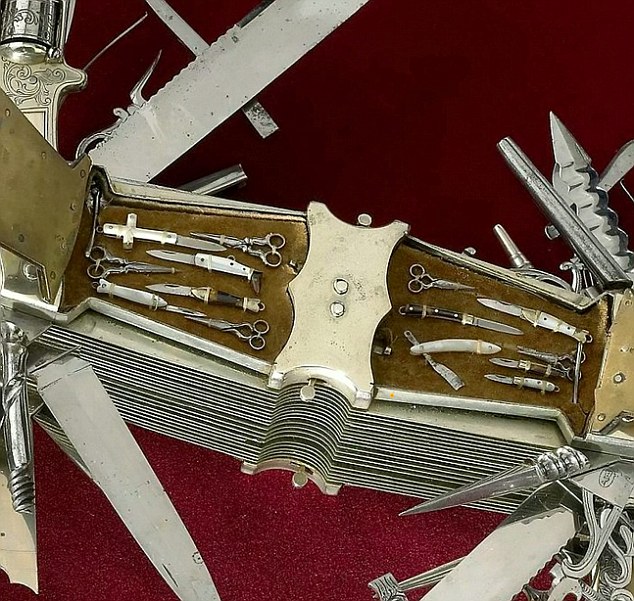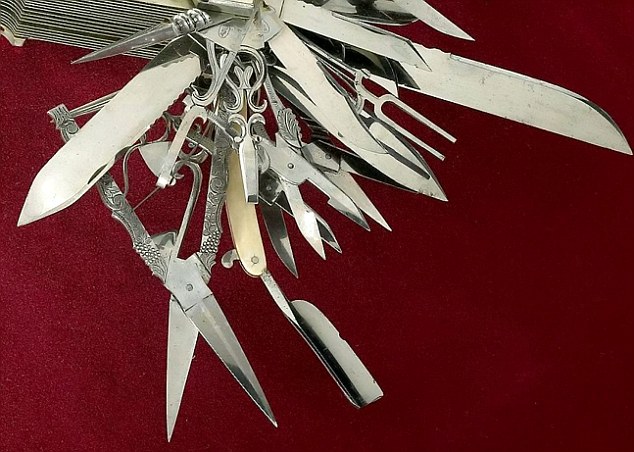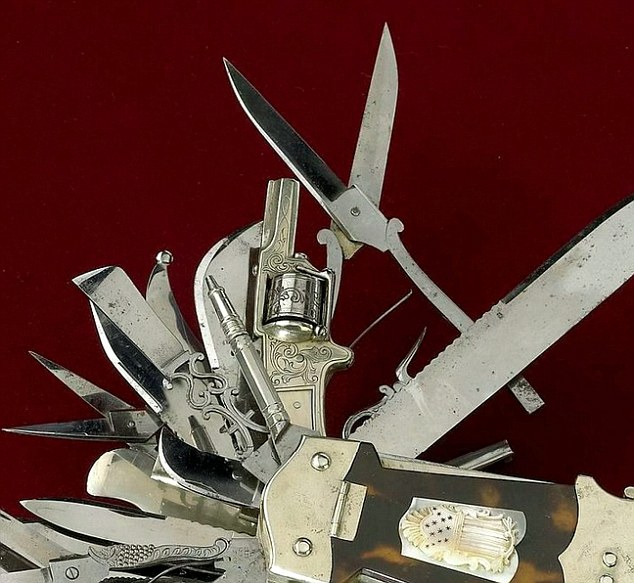 ---