There's nothing cooler than a knife that's disguised as an everyday object. Although some of these items seem impractical and are illegal in certain states, there's no denying just how fascinating these hidden blades are. Here are 10 of the most interesting disguised blades.
1. Pen Knife
The pen knife is the classic disguised knife that looks like something straight out of a James Bond film. The great thing about this disguised knife is that it's perfect for both the knife enthusiast and writer, because it's actually functional. If you ever run out of ink for your pen knife, simply buy a new ink refill.
2. Lipstick Knife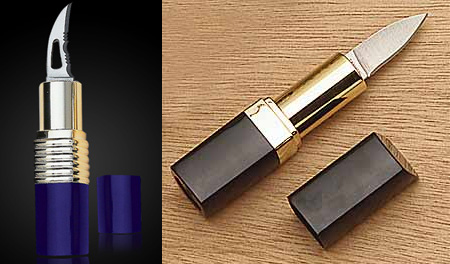 This is an item almost exclusively for women, as it would probably be pretty strange for a guy to carry this around. The lipstick knife comes in a variety of colors, so a woman looking to coordinate her disguised knife with her outfit will have no problems. To make the knife come out, all you have to do is take the cap off and twist it open. Unlike the pen knife, the lipstick knife doesn't serve its original purpose.
3. Key Knife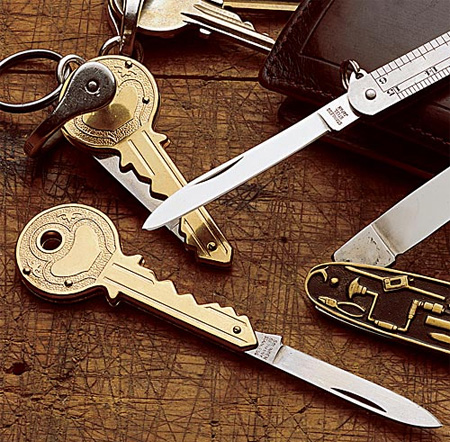 If you're the kind of person who loves to carry a bunch of keys on you at all times, this disguised knife is a great choice. The key knife looks like a regular key except a blade opens from the long end of the key. Considering the size of the key, the blade is extremely small, so it might only be useful for simple tasks like cleaning the dirt from underneath your nails.
4. Umbrella Sword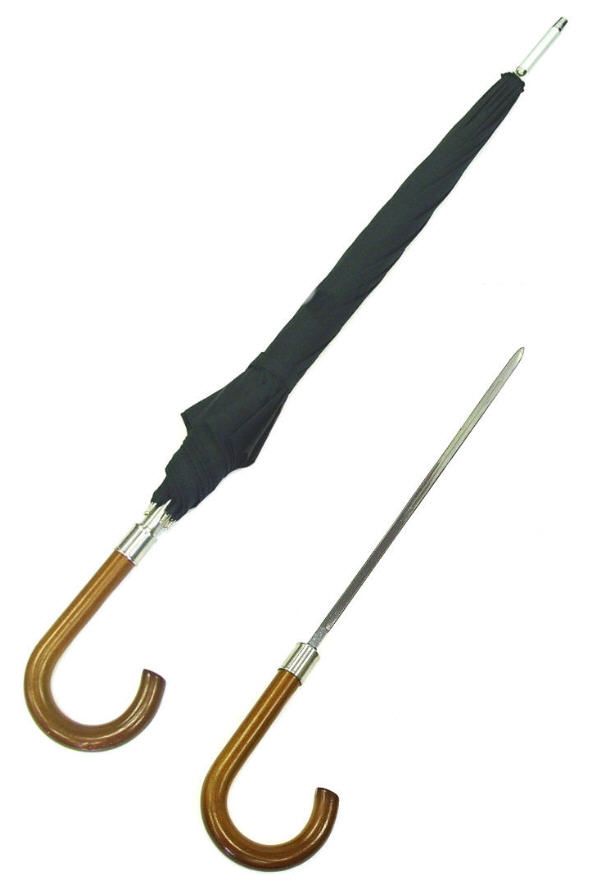 We've already seen an umbrella that resembles a samurai sword, but this item is the opposite. It's a sword disguised as an umbrella. The umbrella sword is a device The Penguin from Batman has been known to use on occasion. The item also works as an umbrella, so if you ever need to fight an army of zombie ninjas in the rain, you won't get wet.
5. Belt Knife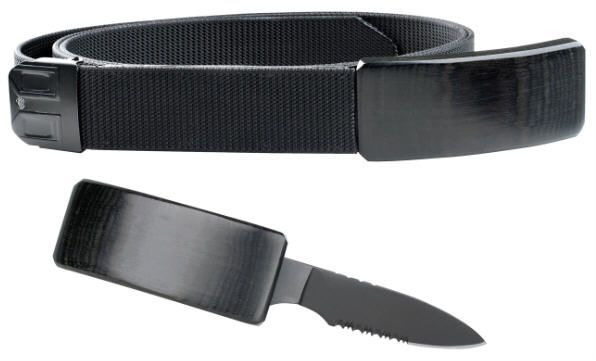 The belt knife resembles a fully functional belt for your pants, but the buckle detaches into a lockback folding blade knife. There's also a clip in the back of the buckle/knife that holds money or slides into the top of the pants. Another variety of belt knife is a fixed blade knife that is pulled out of a built-in sheath on the belt.
6. Comb Knife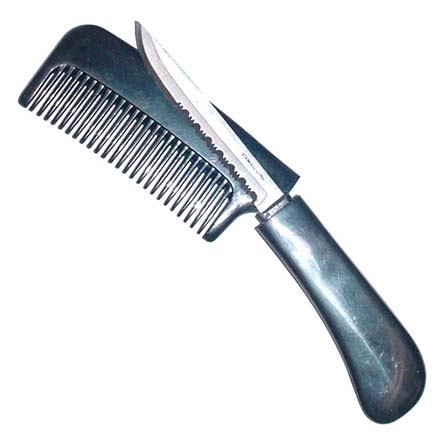 The comb knife is much more substantial in size than other disguised knives. When you pull off the top of the comb with the teeth, it reveals a 3 1/2 inch stainless steel fixed blade. Although knife laws have changed, a 2006 police document revealed that these knives cannot be shipped to California, Massachusetts or New York.
7. Cane Sword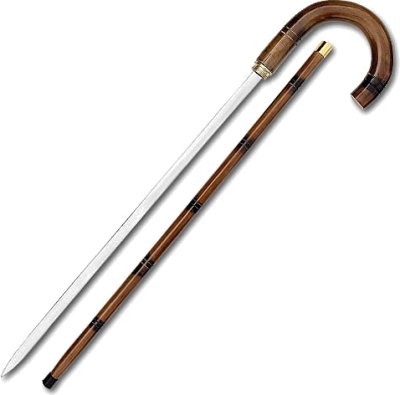 Similar to the idea of the umbrella sword, the cane sword hides a long blade that is unsheathed by pulling the handle of the cane. There are actually many different types and designs of the cane sword, including those that hide a smaller dagger blade and those that hide a full-sized sword.
8. Dagger Necklace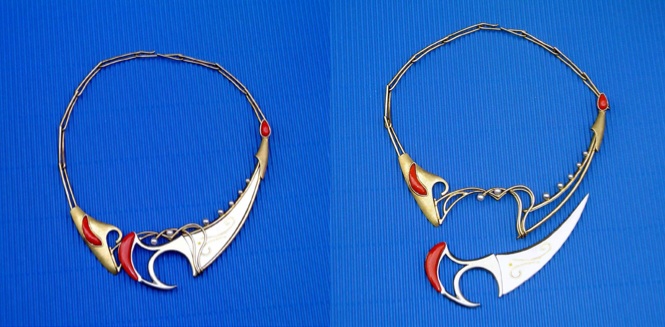 This disguised blade is less hidden than the others. At first glance, it looks like an interestingly designed necklace with a piece of shiny metal, but the metal is actually a sharp blade. When you pull the dagger out of the necklace, a spring loaded sheath falls back into the necklace, so it still looks normal. In fact, you could easily wear the necklace with or without the blade attached.
9. Carabiner Knife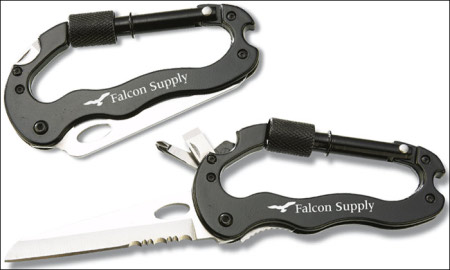 If you carry a lot of keys and like to attach them to the belt loop in your pants or if you're planning on going rock climbing, a carabiner knife will make sure you're never away from a blade. The blade opens out from the side and comes in straight-edged and serrated-edged types. They also come in different colors.
10. Bullet Knife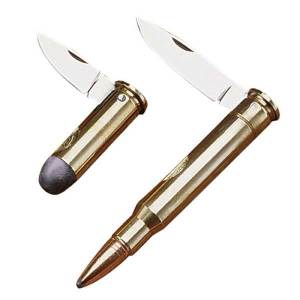 Bullet knives look like authentic bullets except they come with a built-in folding blade. With the bullet knife, you can champion your love for the Second Amendment by promoting guns and knives. The great thing about these is that they come in different styles and calibers. For example, you could pick up a bullet knife that looks like a shotgun shell or a 44 magnum.
---