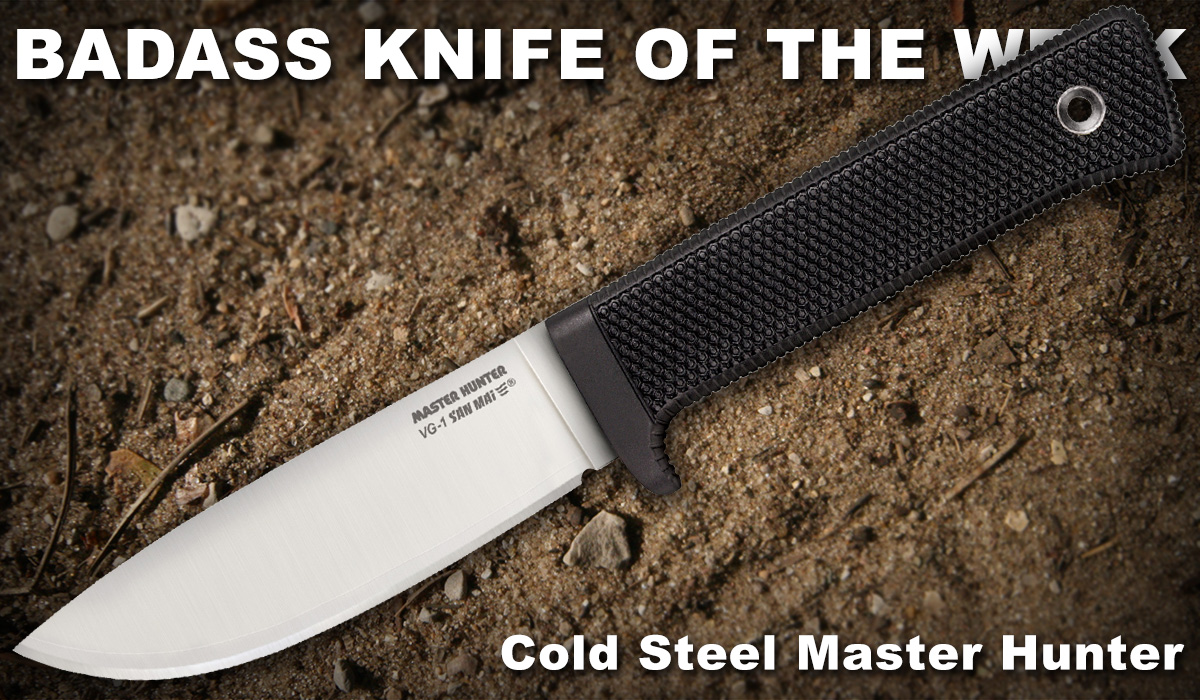 Can you really be a master hunter without a knife? Probably but a knife can be an essential tool to hunters.
The Cold Steel Master Hunter proves that carrying a well-designed and well-built hunting knife makes your life just so much easier.
The 4.5-inch drop point blade has a strong point. Although hunting knives are commonly clip point blades, the drop point profile offers its own advantages like excellent balance and functionality. This version of the Master Hunter has VG-1 San Mai III steel — laminated steel with a VG-1 core.
The edge is razor sharp and features a sharpening choil to get it back to shaving sharp easily after putting it through the ringer. The spine is 3/6-inch thick to help strengthen the blade.