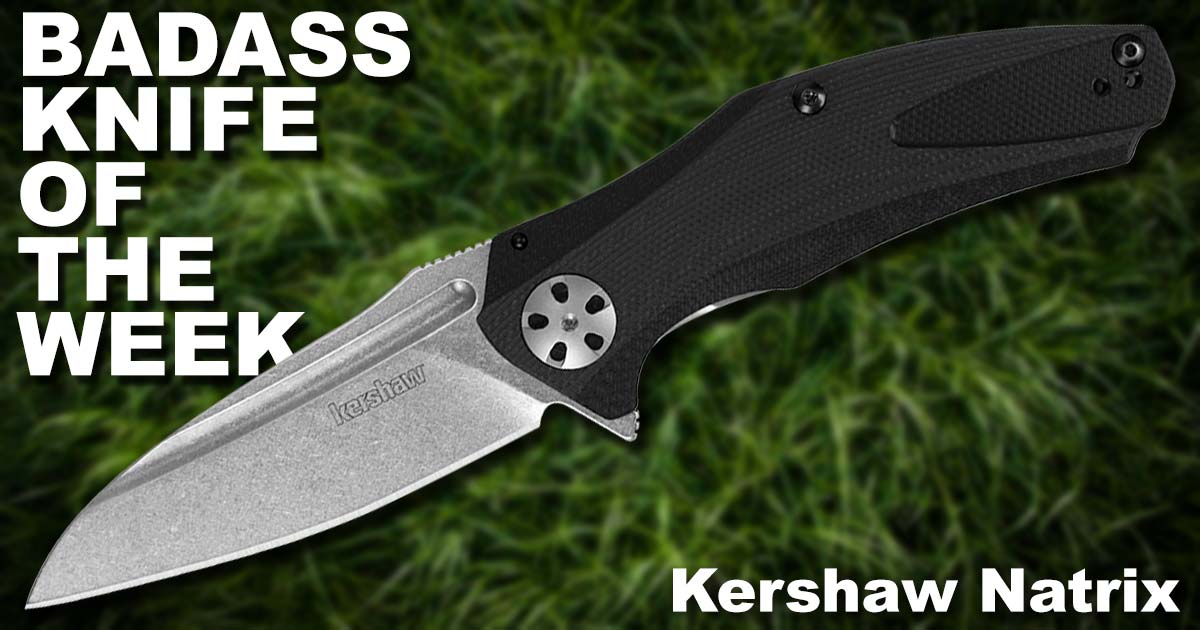 In 2011, Kershaw and Zero Tolerance created a highly ambitious knife that pushed the envelope — a knife called the ZT 0777. Difficulties in production and issues with availability in materials caused the knife to see a very limited run.
Six years later, Kershaw created a budget-friendly iteration of the original that's smaller and more economical while retaining many of the design features that captured the attention of the knife community.
That knife is the Badass Knife of the Week.
The Kershaw Natrix (model number 7007) is the company's attempt to reclaim the design from others who created homages to the original ZT design.