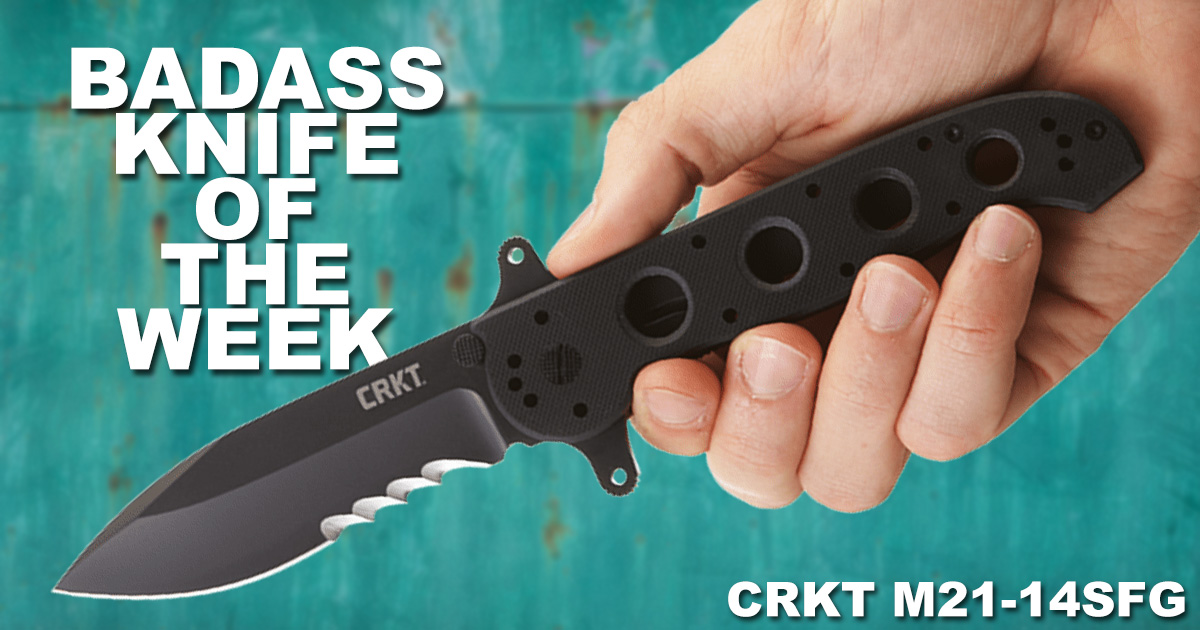 Kit Carson was a fantastic knife designer and an all-around good guy. Until his untimely death in 2014, the Cutlery Hall of Fame Inductee mentored some of the top knifemakers around, including Ken Onion.
Even though Carson is gone, his legacy still lives on in knives offered by CRKT, including our latest Badass Knife of the Week.
The M21-14SFG Special Forces is a bigger and stronger version of the highly renowned M16 knife family. This version has a long 3.99-inch black titanium nitride-coated blade made of 8Cr14MoV stainless steel.