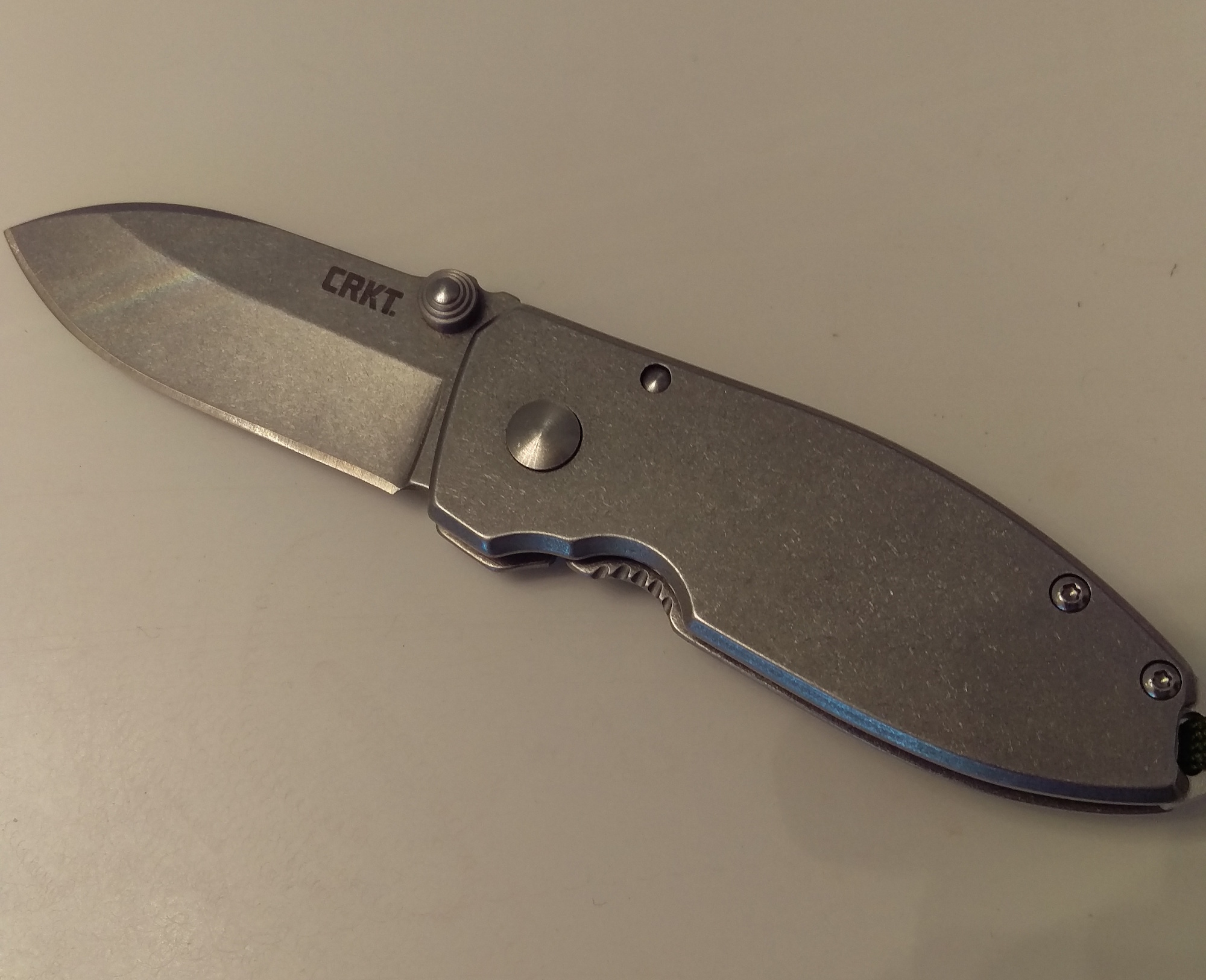 I recently started to take notice of the simple fact that people age, that the older we get the more we begin to lose. For some, the body goes first—maybe we start packing on a few more pounds than what we had in high school. For others, the mind begins to fade—remembering faces and facts isn't quite as easy as it was when we were kids. Our vitality, health, and creativity slowly start to drift away from our once youthful selves.
But with age also comes a whole new host of feelings that our younger and sometimes dumber selves can't quite tap into yet. Feelings like tradition, nostalgia, and an understanding of just how important the little things in life can be. The CRKT Squid is a knife that single-handedly channeled those emotions in me and somehow played time machine like a small piece of childhood memorabilia.
First Look
Right off the bat the CRKT Squid has a great overall look to it. A look that is simple and understated yet still grabs your attention with both hands. This amazing design comes from the mind of Lucas Burnley, a very popular up-and-coming knife maker with an almost cult-like following for what he has done in the knife community. The Squid has been one of his custom designs for a long time, but with his work in such high demand, getting your hands on one was almost impossible… until now.
The great thing about Burnley partnering up with a production knife company is that we the consumers get to experience knives that we otherwise never would due to budget, materials, or availability. With this partnership, we now get a glimpse into what owning a custom design feels like. Besides the Squid, CRKT and Lucas are making other knives, which can be a win-win situation for both parties if done right.
A Great First Knife
Now let's consider the type of knife Burnley has created and the influence it may have on the modern knife market. This unintimidating, traditional-style blade has a real Boy Scout feel to it, one that reminds me of the day I received my first knife as a young man. To be frank, there is nothing special about this particular blade, but there is no denying the appeal it seems to hammer home with its subtle and functional details.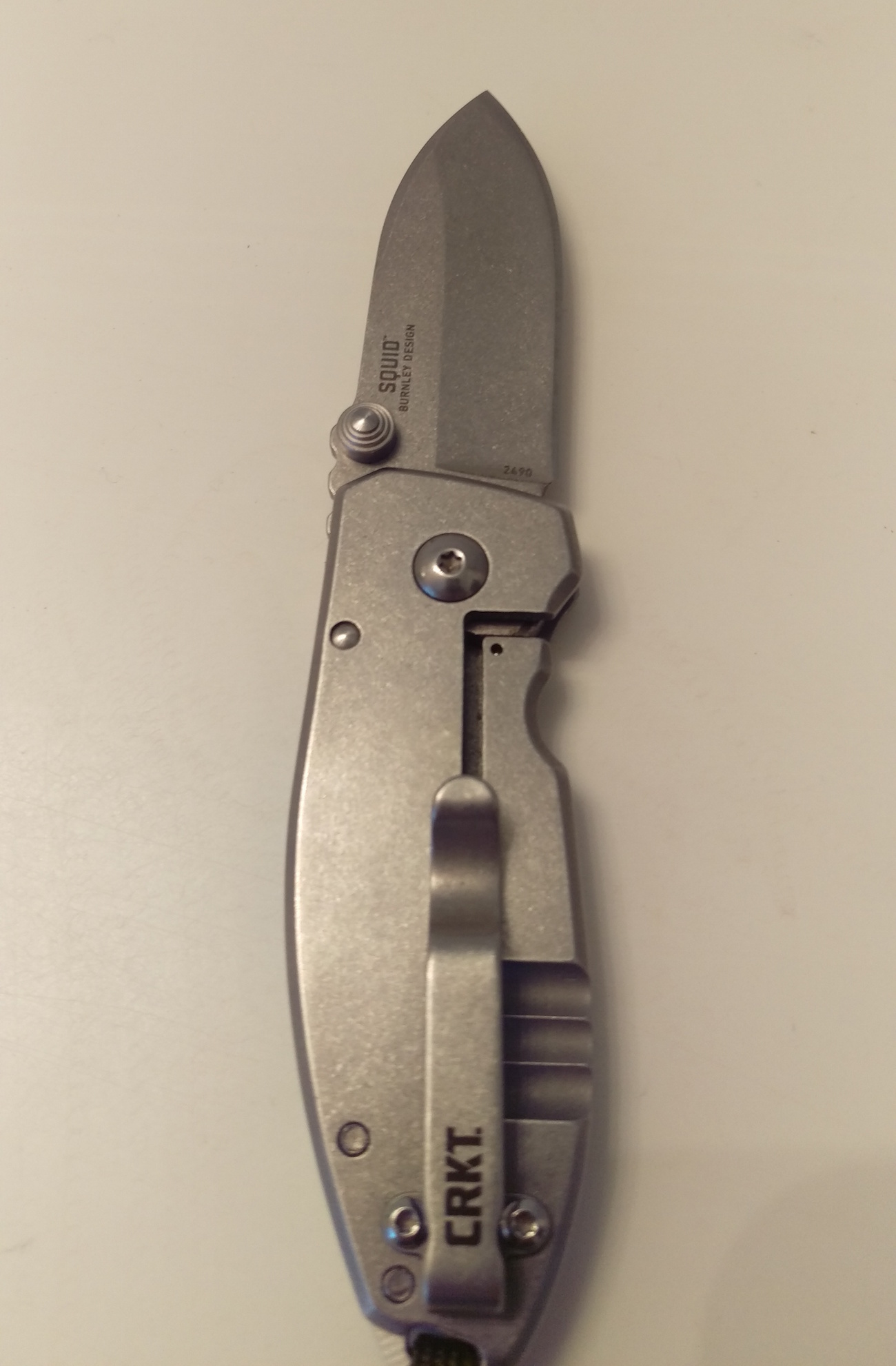 Like I said earlier, it's truly an understated piece that doesn't follow the trends of the current knife market. It's almost a modern day take on your grandfather's trusty old pocket knife, something that is reliable, whose only purpose is to get the job done. I believe we sometimes forget that the knives we carry are tools first, and whether or not Burnley follows that train of thought, his knives sure bring those ideas to the forefront. That reaffirms Burnley's knife-making genius, turning the CRKT Squid into an instant classic.
Blade and Handle
For such a compact knife, the Squid is built very stout. It has a frame lock design that adds to its rigidity and every inch of it is covered in a beautiful stonewashed finish. The 2.25-inch blade is a drop point design made from 8Cr13Mov steel. This helps keep the Squid at an incredibly low price point of no more than $25.
Added Features
It also comes with extras like a deep carry pocket clip on the 2Cr13 stainless steel handle, lanyard hole, and functional thumb studs—all adding to the great value this knife offers as a whole. Carrying the Squid will never bring you any negative attention, and its length makes it legal in a plethora of U.S states.
Ergonomics
I will say that, like a 1911 pistol, the Squid needs a break-in period before it becomes super comfortable. Personally I would loosen the pivot screw a bit to aid with blade deployment. It did have a few rough lines from the factory, but honestly they worked themselves smooth within a decent amount of pocket time. Like all my knives, the more I carry it, the better it functions.  This is a great beginner's knife and could still very well make its way into the hearts of knife-collecting veterans.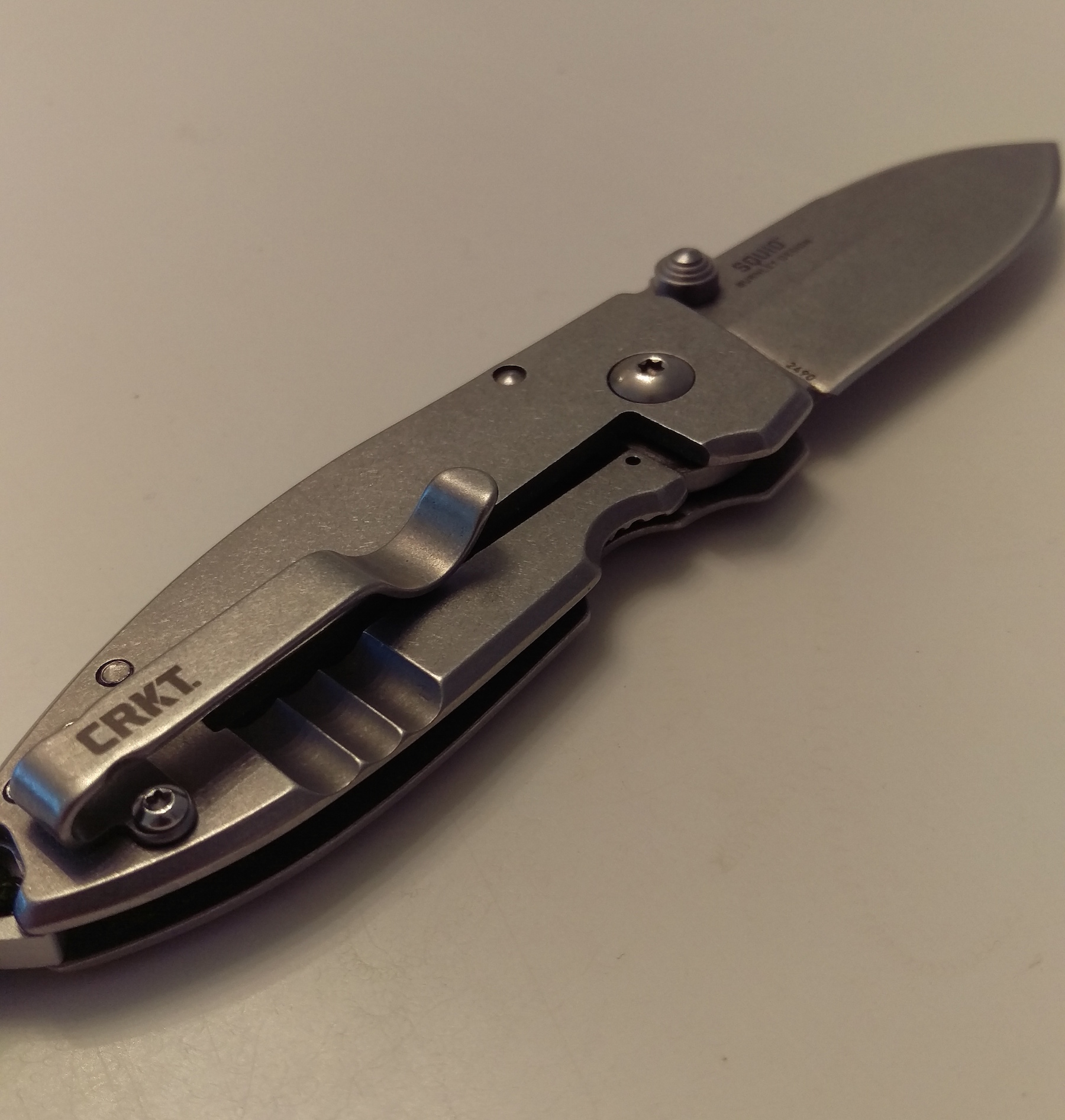 I am very happy to see a knife like the CRKT Squid hit the current knife community. It shows knife fans that there are many different options out there and that there are still a handful of knife makers willing to think outside the box. Fads seem to come and go, but the Squid is just a friendly reminder that good craftsmanship and well-executed designs always stick around.
What's important is the feeling your hobbies bring to you. What you enjoy spending your time on pursuing should always take precedent over what others think; this world is always waiting for the next best thing, but why not hold on to a few items in life that have real meaning. That plays on our heartstrings.
I honestly believe the CRKT Squid will hold a permanent place in my knife collection. It might be time for you to get a little piece of nostalgia for yourself and rediscover why you started carrying a knife in the first place. The Squid will take you there.
Beau Shelton is a contributor to Knife Depot and writes reviews for his site Knife Points. You can find him on Instagram at @knifepoints and listen to his pocket knife podcast on The Stallion Radio Network.