There's nothing cooler than a karambit knife.
Although the karambit is best known for its modern day application as a self-defense tool used in martial arts, it was originally used as an agricultural device in Southeast Asia.
Legend has it that the knife is inspired by the claws of big cats found roaming the rainforests of Indonesia, like tigers and leopards. Whether or not it's true, the lore surrounding the karambit makes it a popular design.
What is a Karambit?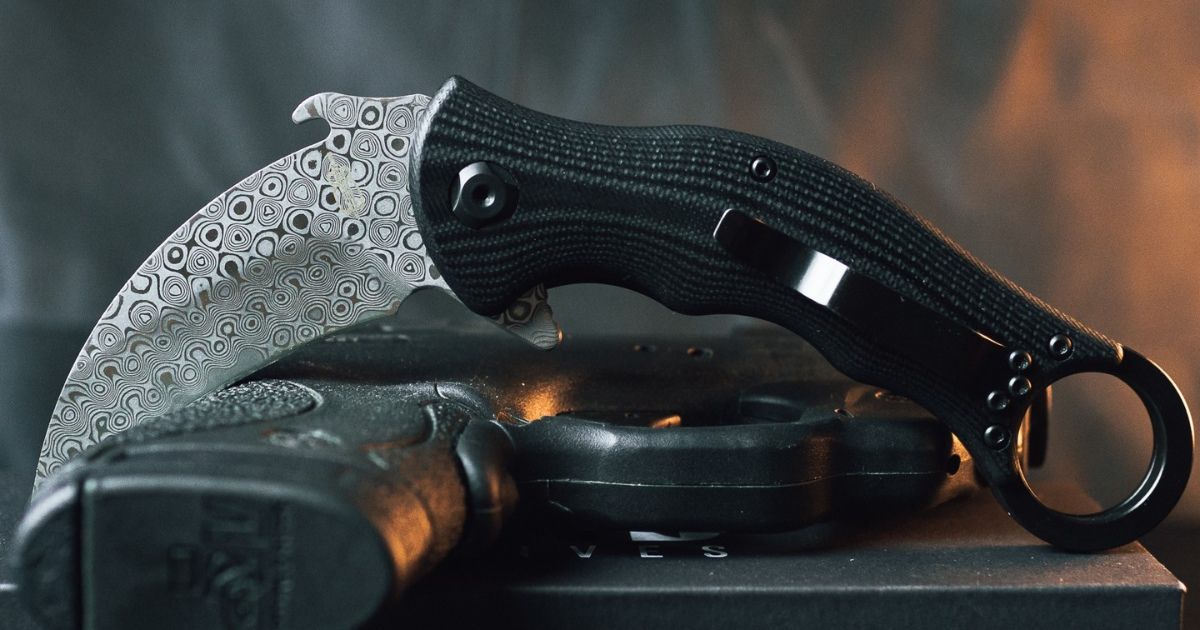 If you've never seen a karambit, it's a type of knife that comes in folding and fixed-blade varieties.
The origins of the karambit trace back to Indonesia and evidence of the knives can be found on temple walls around the region from the 12th century.
Although the knife started as an agricultural tool, it was later incorporated into an indigenous martial arts called silat. Through silat, the karambit spread throughout Southeast Asia. Europeans were later intrigued by the knives and collected them as souvenirs.
The karambit is defined by two main traits. The first is its curved, almost hawk-bill style blade that looks like a claw.
The second main trait is the finger ring at the butt of the handle. This allows the user to hold the knife comfortably for hours when performing tedious tasks or offers a reliable hold when using for self-defense purposes.
These days, designers will sometimes push the boundaries of a karambit (I'm looking at you Joe Caswell!), but the curved blade and finger ring really define the boundaries of a karambit.
The Versatility of the Karambit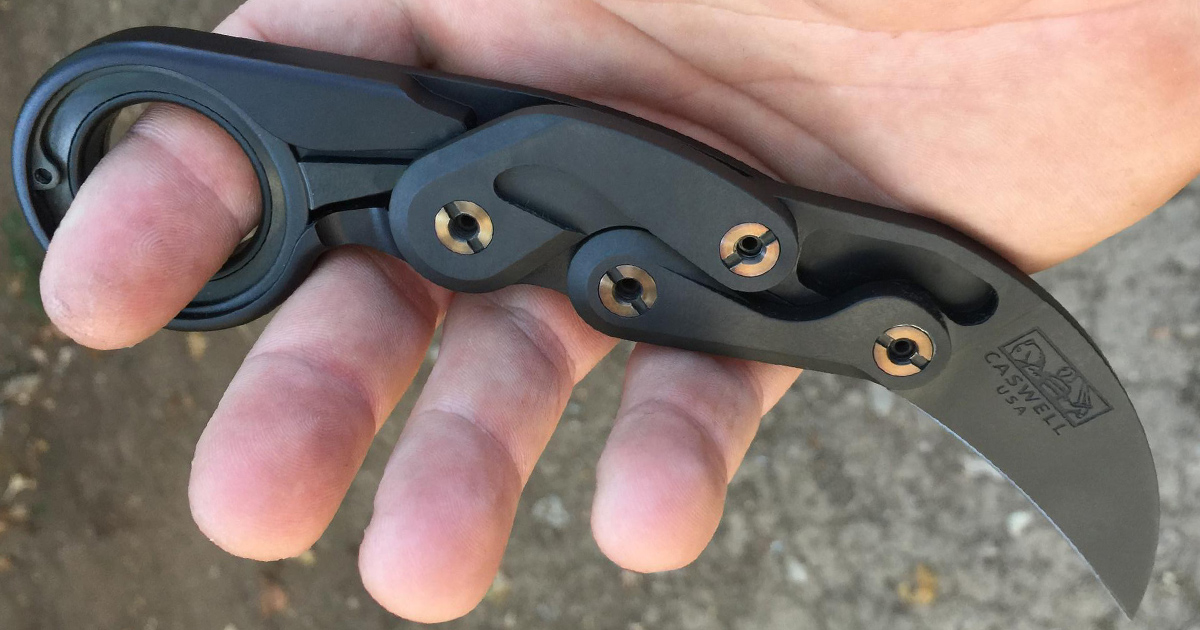 There are a few things to think about before going out and buying one of these knives.
First, it's important to know that they come in both folder and fixed blade varieties. The folding knife folds into the handle like most other pocket knives, while the fixed blade is sturdier, with no moving parts, and requires a sheath or cover to carry it around in.
When choosing between the two, think about size. Folders are often smaller blades—though not always—and can always fold down into a more manageable carrying and concealing size. Size will also affect how the grip fits in the hand, something to consider especially if you're buying for someone else.
While we're talking about size, it's also wise to consider the knife laws of wherever you're planning on taking your karambit. One of the most common kinds of law regarding knives in many states is to place a limit on the length of the blade.