When they say size doesn't matter, "they" have never held a Spyderco Civilian.
This knife is one of the biggest, meanest pocket knives on the market with an overall length of almost 9.3 inches. It was created more than two decades ago to fill a need for undercover agents who had no way to protect themselves other than to carry a knife. Spyderco wasn't afraid to the unleash this beast to the public but you should know that this is not an everyday carry. It is for self-defense only.
One look at the reverse "S" SpyderEdge VG-10 steel blade, and you'll see why.
The pin point tip is intended to penetrate with ease and the intimidating serrated edge is meant to slash the skin down to the bone, causing significant injury. With a strong back lock there is no doubt the blade will stay open in a worst-case scenario situation.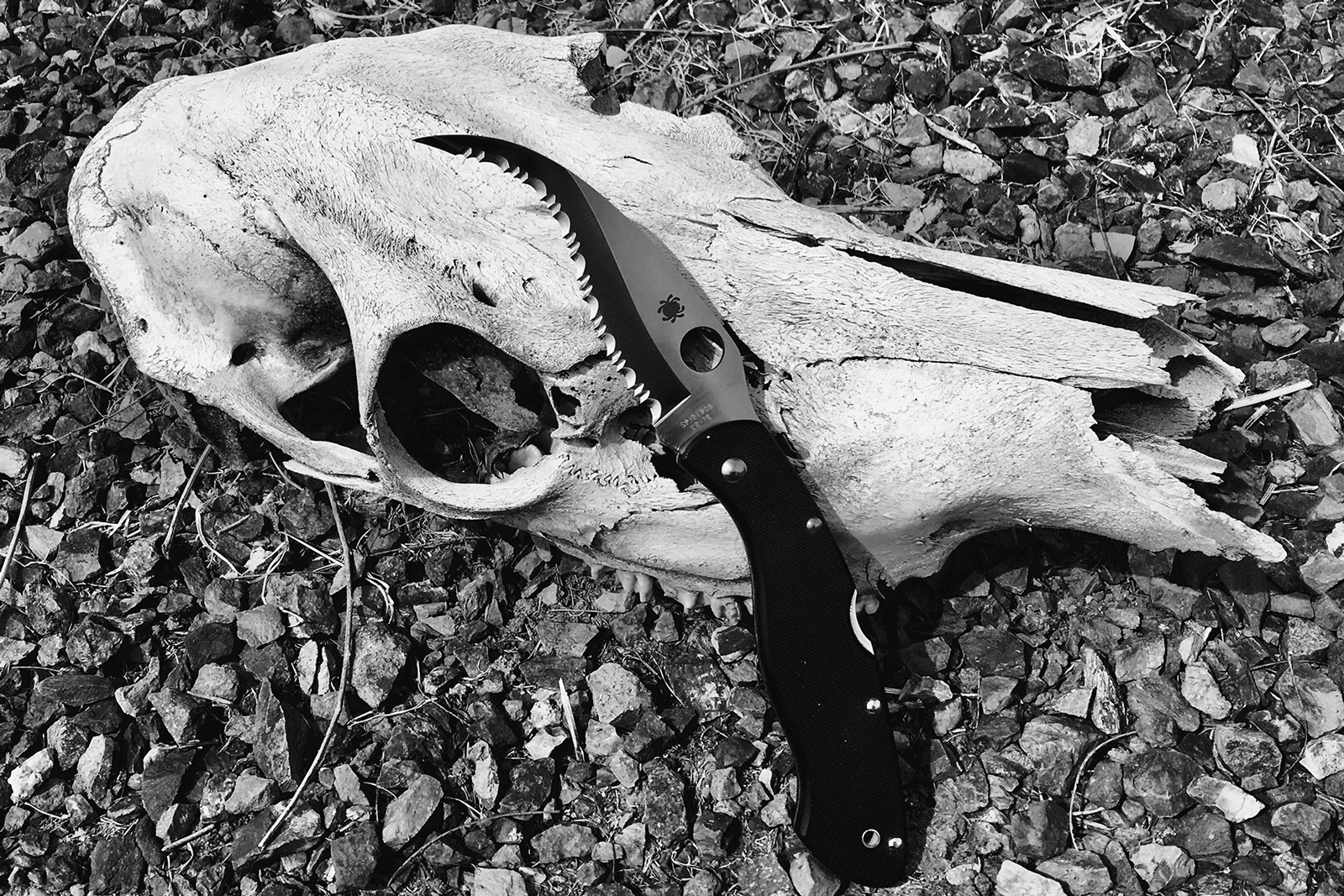 The sandpaper texture on the scales makes the large G-10 handle easy to grip and hold. One-handed opening is a breeze with the trademark Round Hole in the blade. Out of the box it is ready for tip-down carry but can be changed to tip-up carry with a Torx tool.