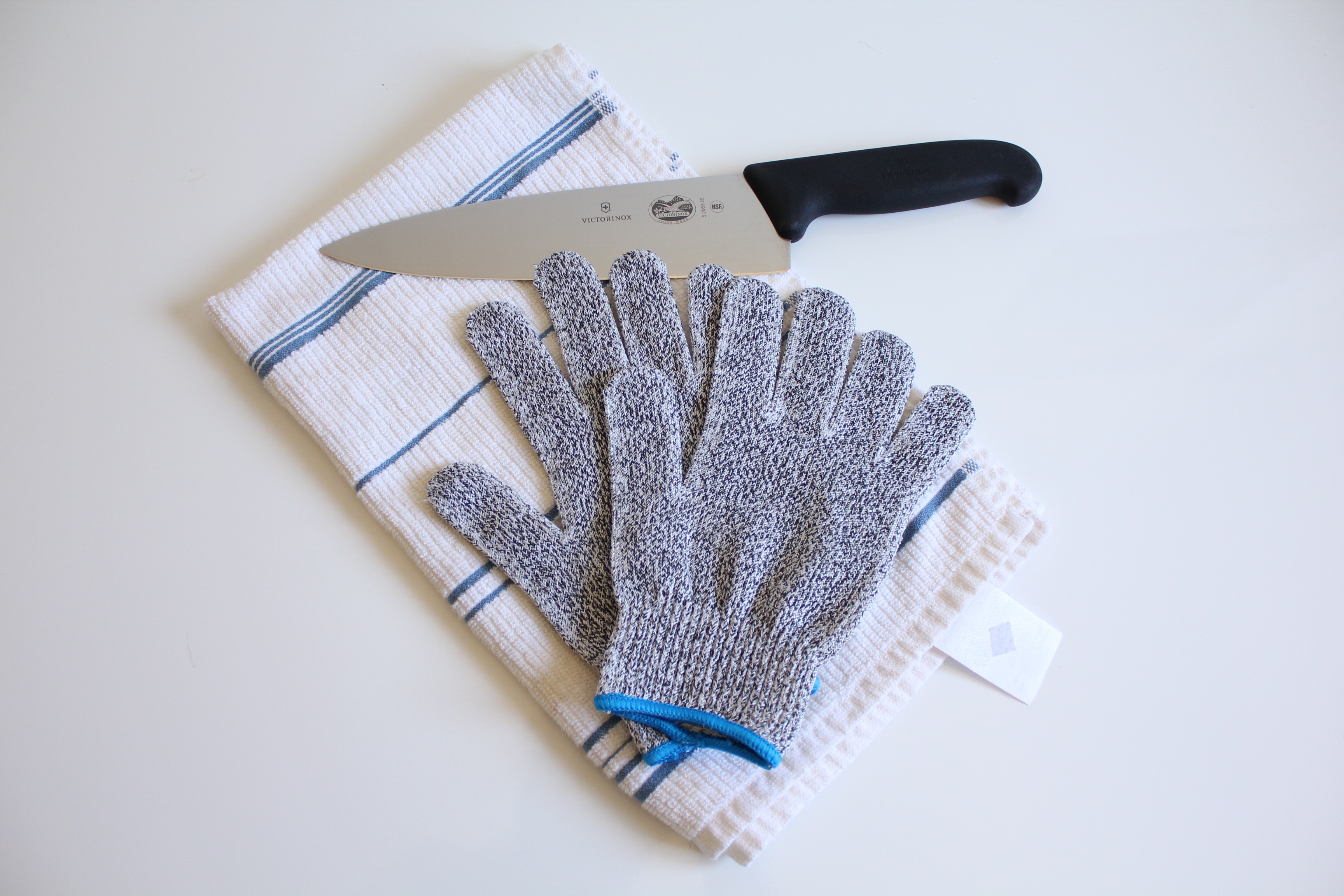 As someone who handles razor-sharp knives on a day-to-day basis, I've been cut on the rare occasion (nothing seriously mind you), so when the founder of NoCry Cut Resistant Gloves reached out for a review, I was intrigued.
They sent me three pairs to try out and here's what I thought.
Purpose of Cut-resistant Gloves
If you're a casual knife user, you might be wondering why anyone would need cut-resistant gloves. I thought the same until I met my wife. She's a very competent and dexterous person, but when it comes to knives and food preparation, she's a mess.
It started when she cut herself with a peeler a few times and grew worse after she sliced her finger chopping a sweet potato. Since then, she refuses to peel anything for fear of cutting herself. Her confidence is shot.
The NoCry Cut Resistant Gloves are the perfect solution for people like her. These gloves allow her to slice, dice, and peel without the fear of mixing blood and gore in with her famous homemade chili.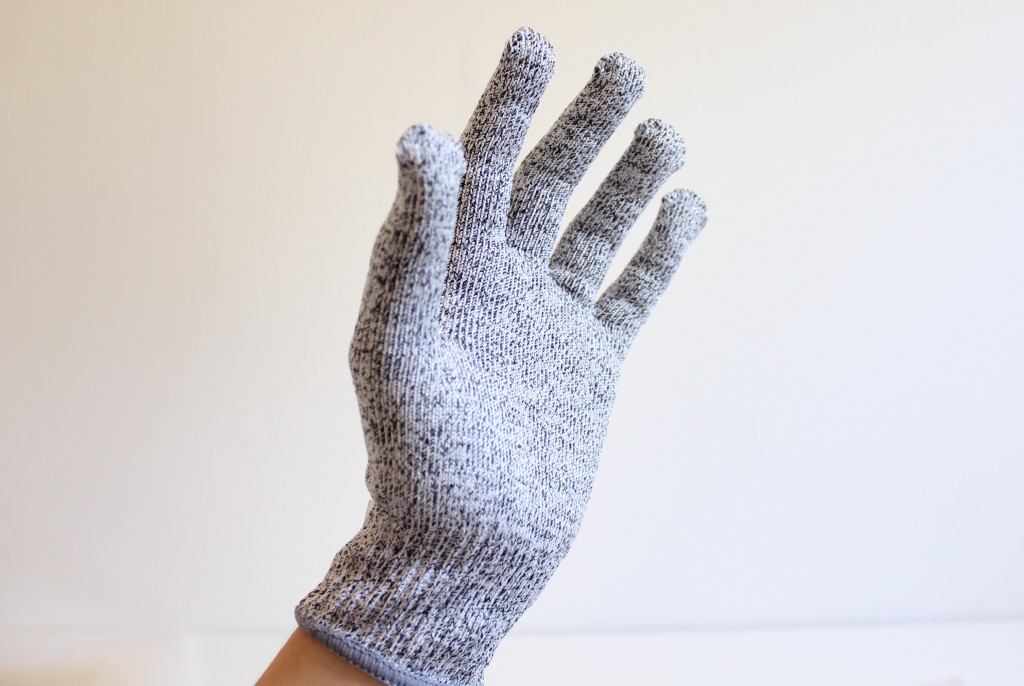 Aside from the typical use of holding items while cutting to increase confidence, NoCry Gloves also assist in a few other tasks. The folks at NoCry let me know that a large majority (around 80%) of people who bought the gloves use them in the kitchen. Ideal kitchen use for cut-resistant gloves is peeling, dicing, shucking oysters, grating cheese, or trying to cut a whole watermelon in 30 seconds or less.
Although I don't have a mandoline slicer, many of the reviews on Amazon say that the gloves can also save a trip to the hospital.
The other 20% of users for these gloves are hunters and fishers. When you're dealing with sharp knives in wet and slippery environments (filleting a carp or skinning a white-tailed deer), your hands become prone to slippage.
Initial Reaction to the NoCry Gloves
Enough background—let's dive right in. The gloves arrived in a nondescript, resealable zippered plastic bag. Packed with the gloves were a proof-of-purchase slip and a print-out of some general instructions/care tips. You can tell NoCry is a fairly small operation from the packaging, and that's not a bad thing.