In 2014, the knife community lost two amazing knifemakers. First, Kit Carson passed away in September; then it was Ed Halligan in September.
These two knifemakers were huge figures in the knife community and played roles in helping CRKT become what it is today.
So to honor these legends, CRKT is releasing two commemorative knives that perfectly sum up the ingenuity and workmanship of each knifemaker. Both of these knives have production numbers topped at just 200. Let's take a closer look.
CRKT K.I.S.S. Ed Halligan Commemorative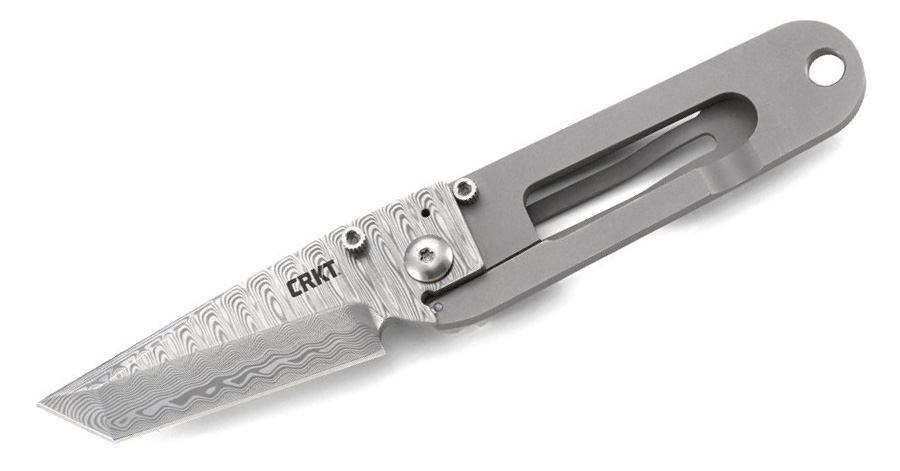 Ed Halligan was the second noted knifemaker to work with CRKT, and his biggest imprint on the knife world was his K.I.S.S. design. Standing for "Keep It Super Simple," this series of knife designs became a staple of CRKT.
Halligan was an aircraft technician for 37 years before he founded Halligan Knives in 1985. Here is an excerpt from the product description of the knife:
As the story goes, Ed first etched this design on an airplane napkin while flying home from a knife show. Today, there are many copycats, but Ed's re-mains the only true original.
As its name suggests, the knife is simple but highly effective. This knife is a reconstructed version of his original design with a blade that rests against a frame. The handle of this frame lock knife is titanium. But the real special trait of this knife is the Damasteel Damascus DS93X blade with an acid etched Hugin pattern.