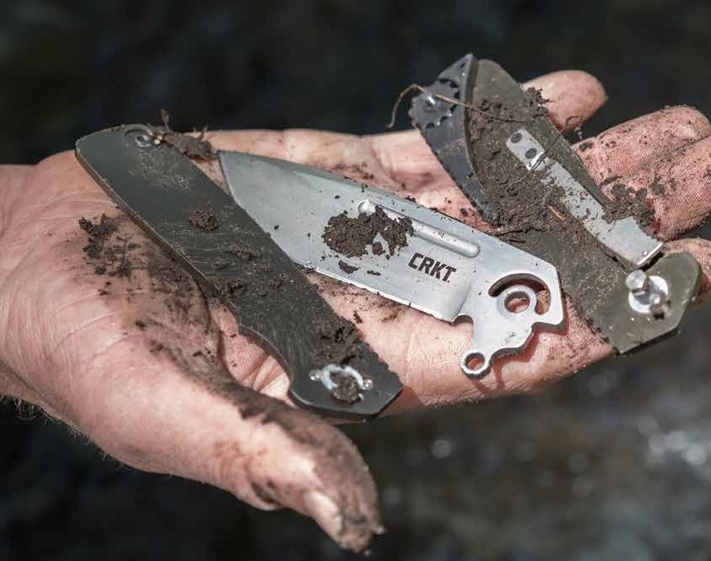 CRKT is no stranger to innovation. In a recent post naming 15 knives with unique opening mechanisms, CRKT made the list more times than any other brand.
Now, the brand is coming out with another innovation they're calling Field Strip technology.
The premise of the technology is fairly simple: you can take apart and reassemble a folding knife in the field without any tools. Take a look at the knife in action in this video:
Why would anyone want a knife like this? Folding knives are notoriously tough to clean out in the field. Sure, many designs, including those with open handles, try to mitigate the amount of detritus that gets stuck in the moving parts. But thorough cleaning usually requires a complete teardown, which involves tools and small screws.
The new CRKT Homefront solves that problem.
Coming from the innovative mind of Ken Onion, the Homefront is the first knife to use the patent-pending technology. Here's how it works according to a press release from CRKT:
To disassemble the Homefront™ when it's in the closed position, push the front release lever away from the blade, then spin the turn release wheel on the rear of the handle away from the pivot shaft—once you feel the handle release, pull it up and away from the blade. Reassembly is as easy as reversing the procedure, allowing for practical, quick maintenance in any environment.
The knife itself is reminiscent of heirlooms from WWI. Its handles are made with 6061 aircraft-grade aluminum and the 3.5-inch blade is made with AUS-8 stainless steel. Its current MSRP is set at $150.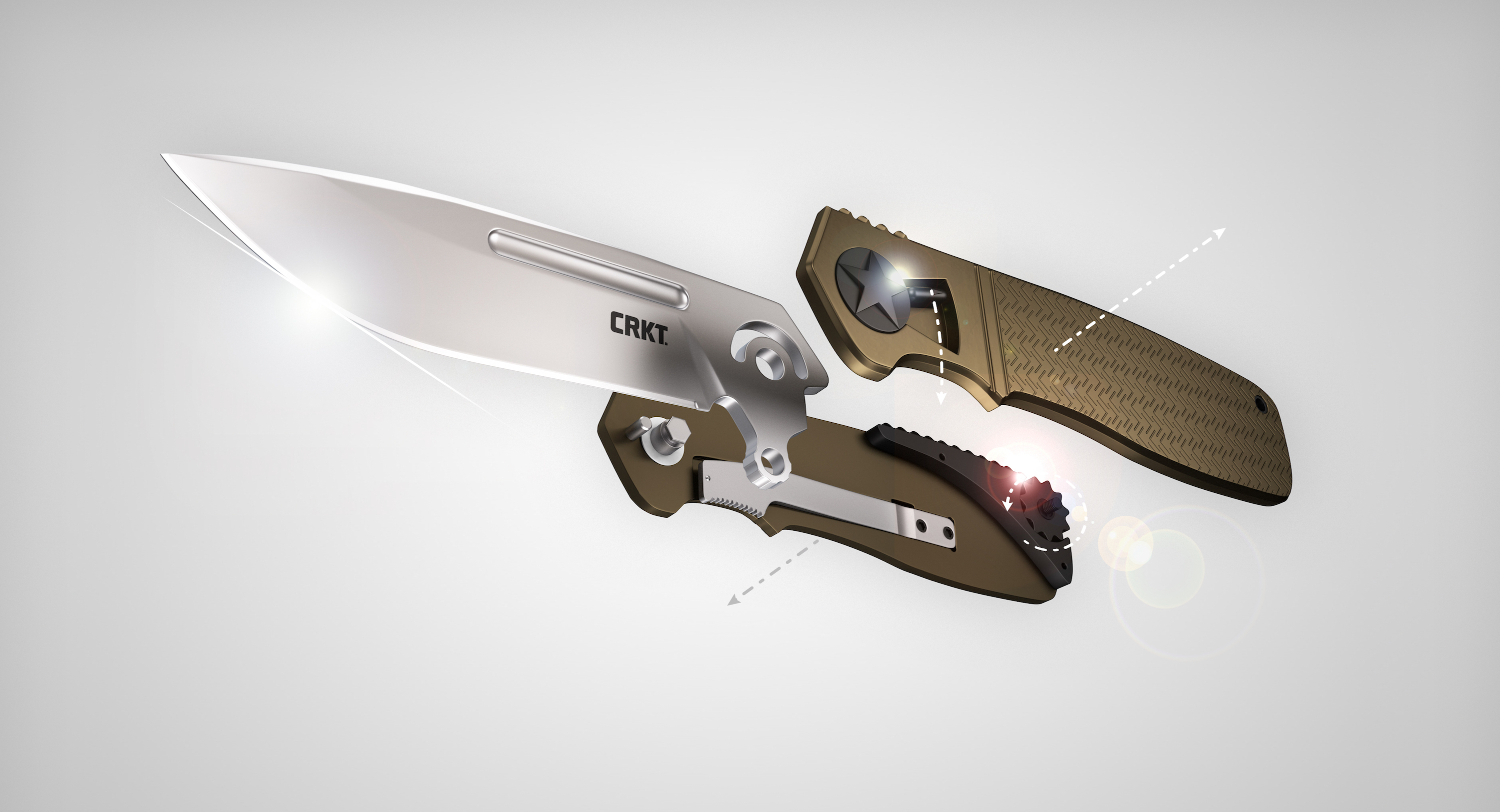 While this is a unique knife I'm looking forward to, the concept of a strippable knife is not necessarily original. The Zenaida from Keonig Knives won the Most Innovative American Design award at BLADE Show 2015 for its ability to come apart without any tools. It uses a dovetail mechanism, however.
We should see more of the CRKT Homefront at the upcoming BLADE Show in June.