Some brands release new knives just ece a year. Not Spyderco.
The company is always working on new knives and innovation to share with the knife community. Because Spyderco is eager to get its knives out to the public, the brand introduces new products every month.
Since a once-a-year catalog doesn't give customers the full story, Spyderco releases supplemental product guides. Here are 12 new Spyderco knives in the 2016 Mid-Year Product Guide.
Advocate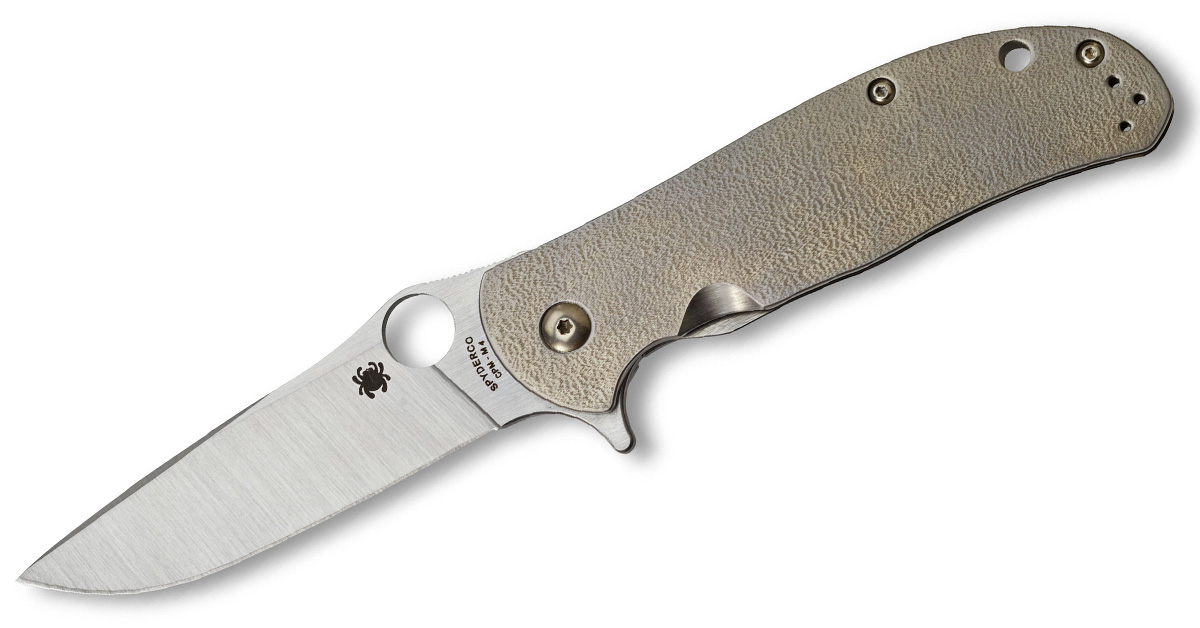 The Spyderco Advocate is a tactical flipper designed by the great Gayle Bradley. The 3.49-inch blade is made from Bradley's favorite CPM M4 tool steel and includes the Round Hole—though the hole is partially covered, making it mostly decorative.
Its handle is made from machined solid titanium scales with a texture Spyderco calls "orange peel" adjacent. The blade stays engaged with the Reeve Integral Lock mechanism.
Rubicon 2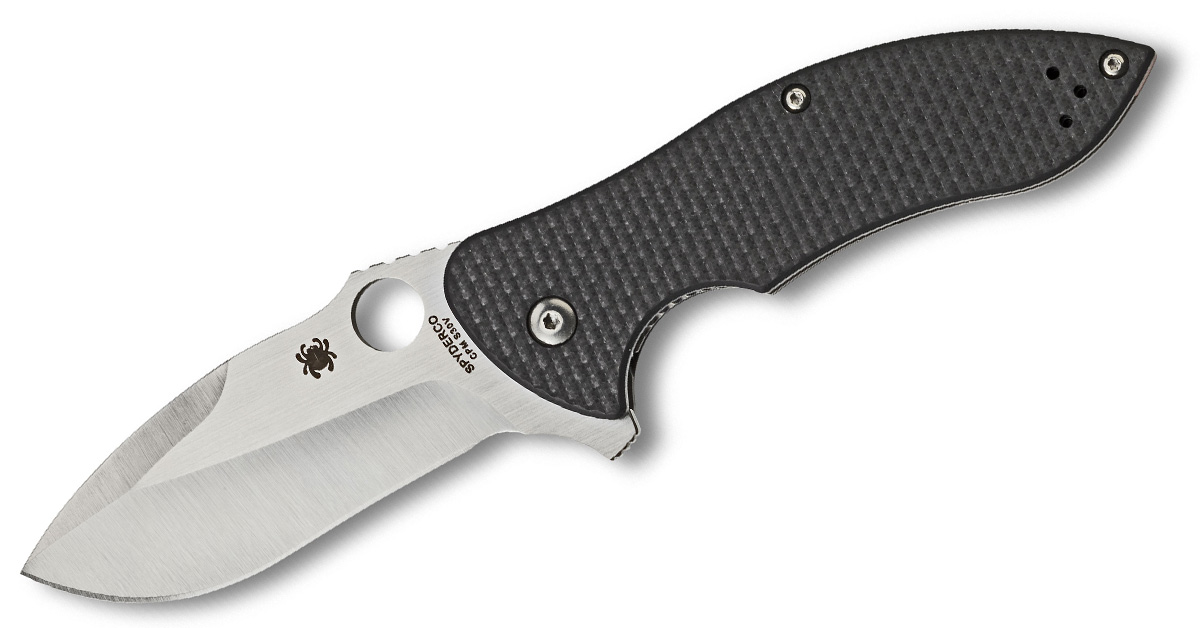 The Rubicon 2 is the next generation of the original Peter Carey design. This version of the folder strips down the design to make it more affordable. It no longer has the orange G-10 accents, but it retains a carbon fiber handle and CPM S30V steel. The tip-up pocket clip is more in line with other Spyderco pocket clip styles.
Magnitude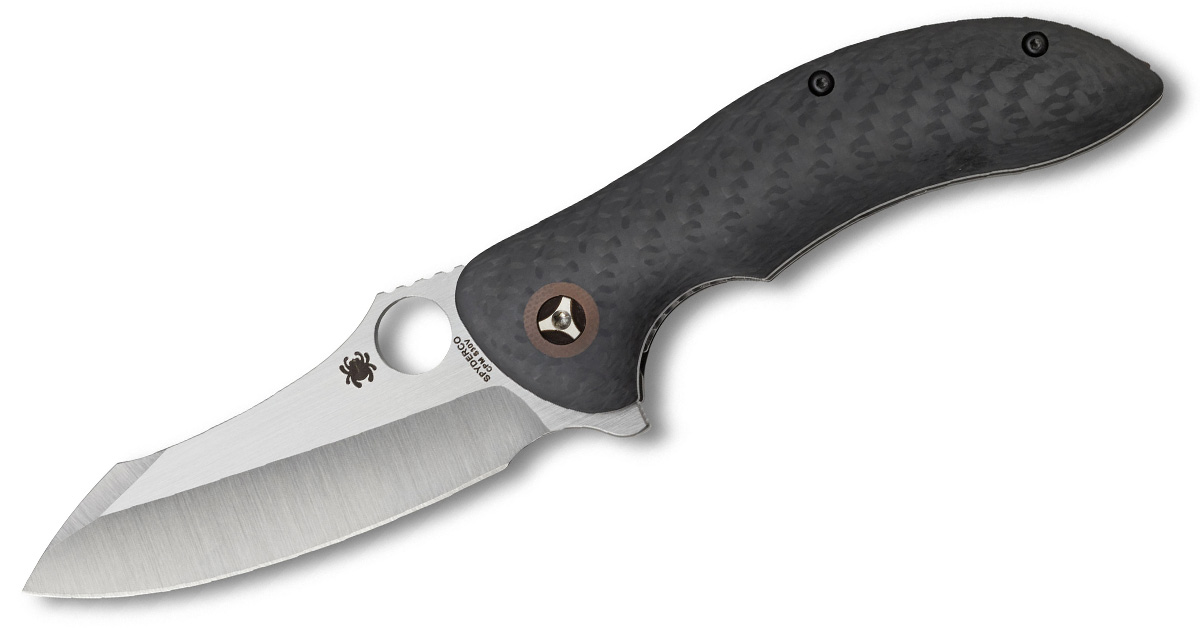 If you noticed the Rubicon and Magnitude look alike, you wouldn't be off base. The Magnitude is another Peter Carey design and carries a similar style. The 3.5-inch blade is made from CPM S30V, and the handle is made from carbon fiber scales.
A brown G-10 accent pivot is reminiscent of the original Rubicon.
EuroEdge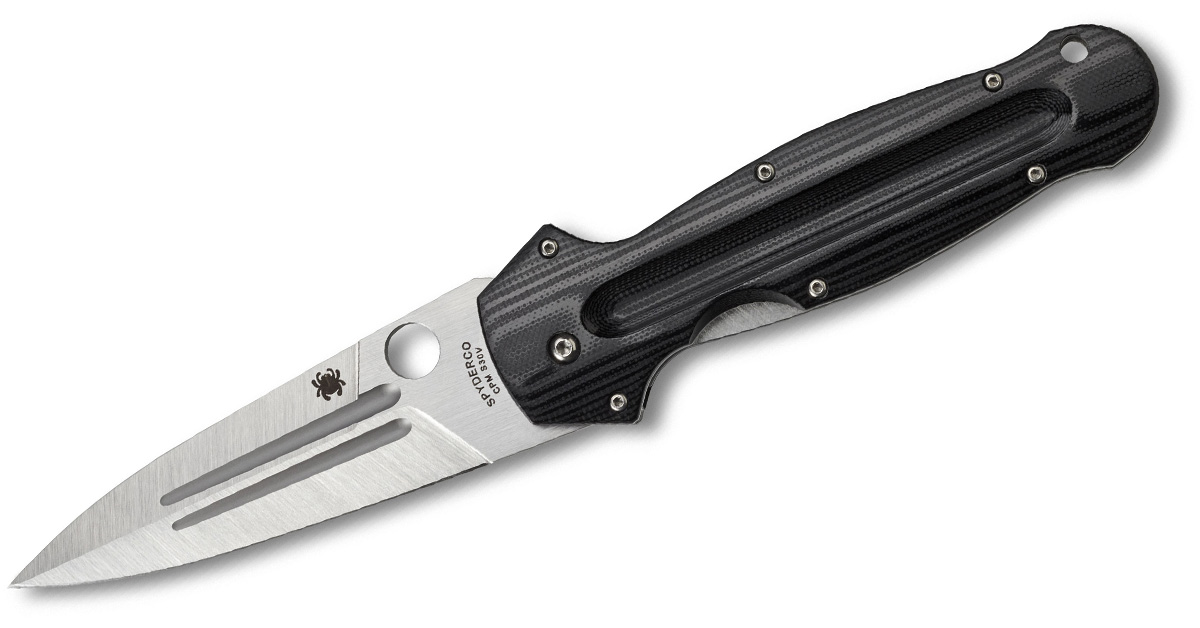 Spyderco indulges in some bizarre designs, but its Ethnic Series always has truly unique creations that take cues from knives of other cultures. The EuroEdge is an Ed Schempp design (who's contributed a few knives to the Ethnic Series like the Schempp Bowie) and combines characteristics of old European swords and daggers.
The 3.9-inch dagger style blade is made from CPM S30V and features two fullers (a theme of the knife). It has G-10 handle scales and a G-10 backspacer with skeletonized stainless steel liners.
Ouroboros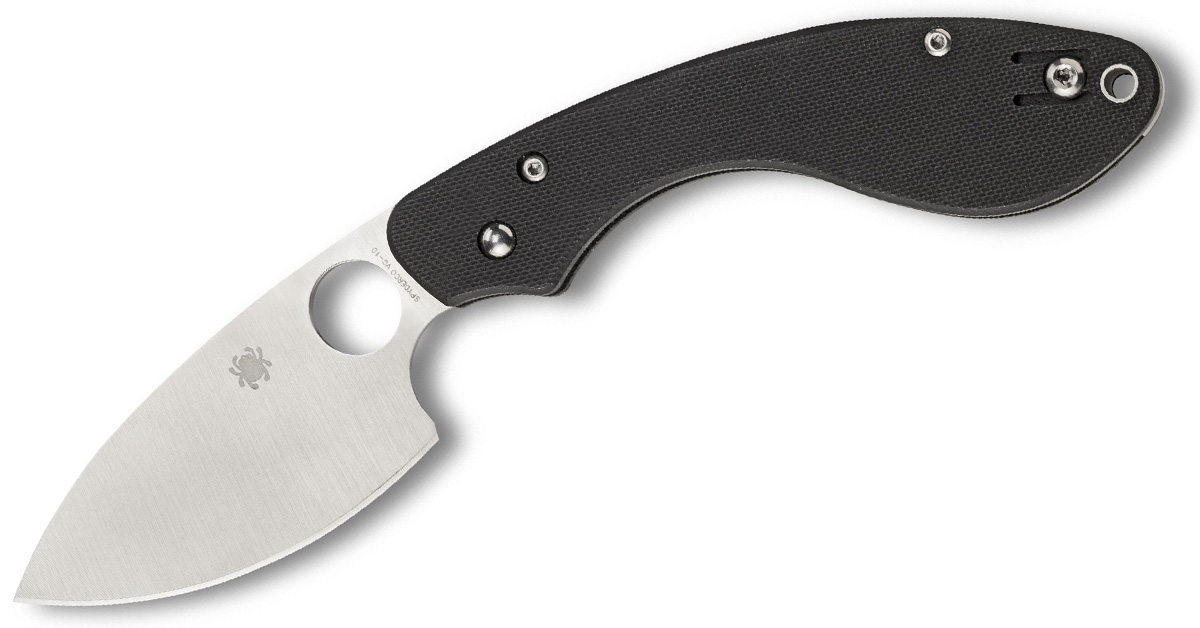 Remember that old image of a snake eating its own tail? Yeah, that's Ouroboros—the name of the next new Spydie. When closed, the knife resembles a leaf, but when open, the knife is full of dips and contours. The ergonomic shape of the handle and blade offer a variety of carrying options.
The smaller but stout 2.84-inch blade is VG-10 steel and uses a Compression Lock mechanism to stay engaged.
Reinhold Rhino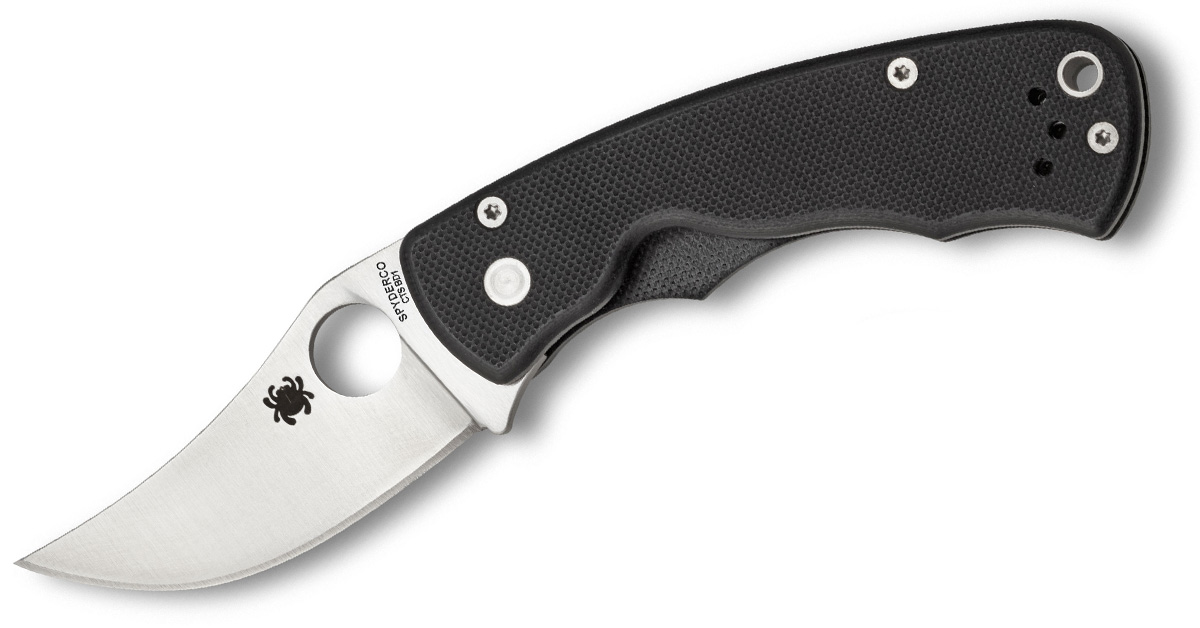 The Reinhold Rhino looks like—well—a rhino. Its upswept point gives the 2.35-inch blade a deep cutting belly. The CTS BD1 steel is no slouch either, and the G-10 handle is a bit thicker for a solid grip. It stays engaged with Spyderco's Compression Lock.
Sage 5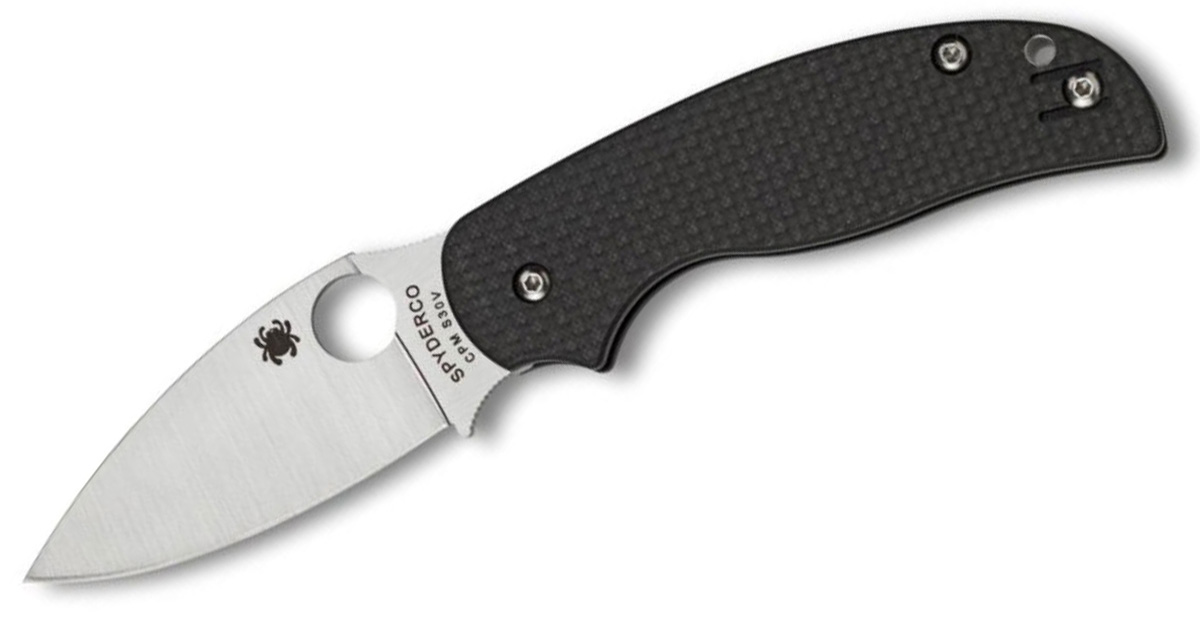 Remember the Sage? It's back… in Compression Lock form. All the knives in the Sage series are essentially identical except for the type of lock mechanism used. The Sage 5 still has a leaf-shaped, 3.03-inch blade made from CPM S30V steel and carbon fiber G-10 laminate handle scales. This version has Spyderco's Compression Lock, which some argue is one of the best locks around.
SpydieChef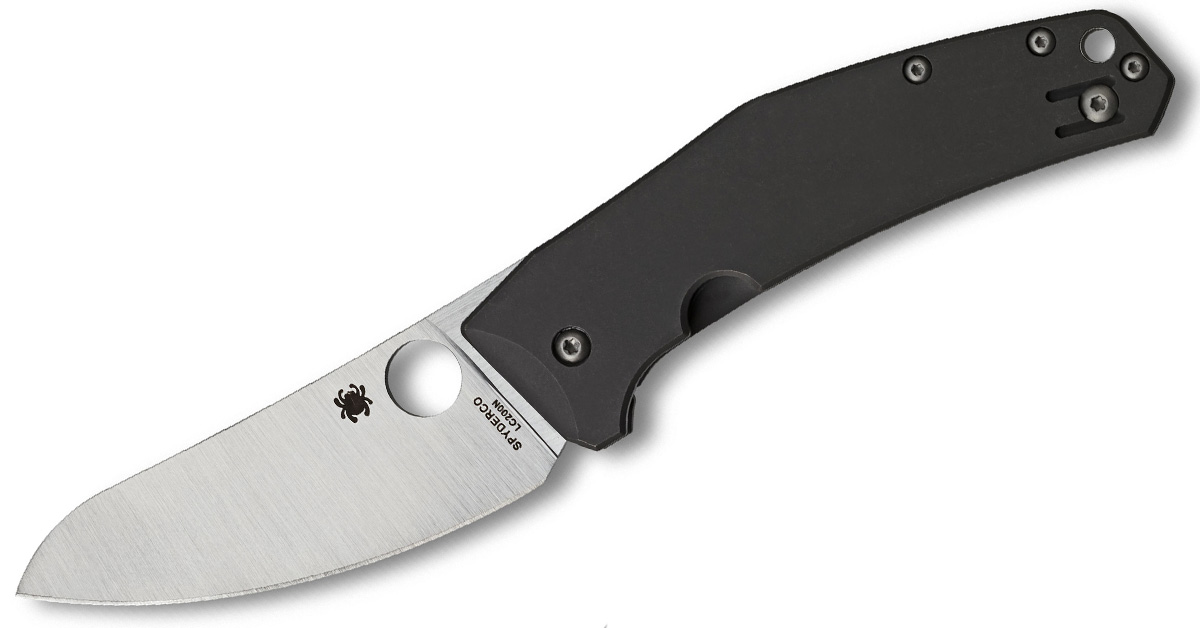 No, this isn't a chef's knife, but it sure looks like one. The SpydieChef is imbued with the design and sentimentality of a chef's knife; the twist is that it's a regular old EDC folder. The knife is part of the Salt Series, which uses corrosion resistant steels. The 3.32-inch blade is made from LC200 N nitrogen-based steel. Two titanium scales make up the handle.
Jumpmaster 2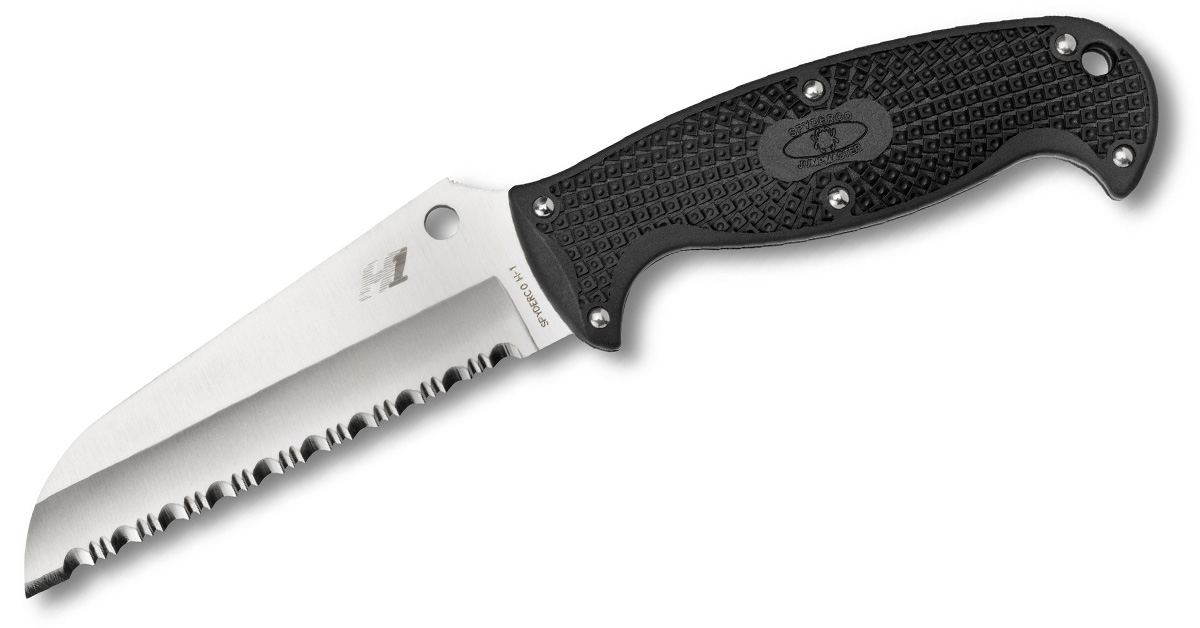 Yet another entry into the Salt Series, the Jumpmaster 2 uses a leaf-shaped profile with a stronger point that the Jumpmaster 1. Originally developed for use by military jumpmaster personnel, the blade is not only 100% rust-proof thanks to its H-1 steel but it also boasts a full SpyderEdge.
The FRN handle scales have a bi-directional texture for a reliable grid.
Sustain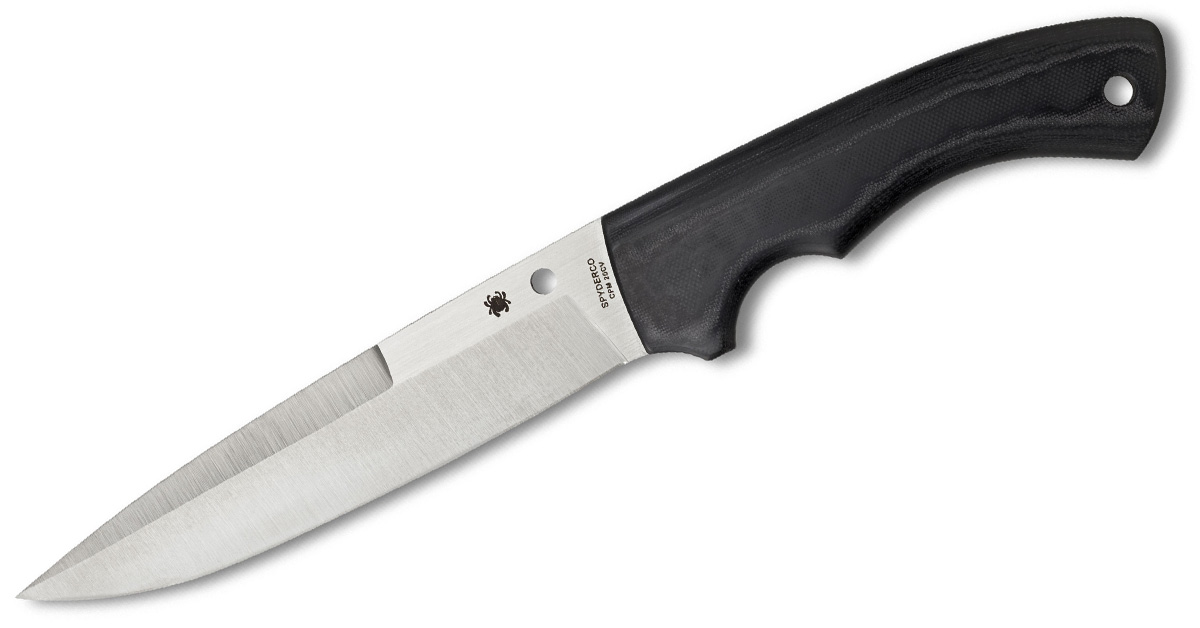 Now on to two fixed blades. Based on Stuart Ackerman's best-selling "Slither" design, the Sustain is a 11.5-inch beast that you can bet your life on in the field. It has a premium CPM 20CV steel blade with a saber grind and unsharpened swedge to reduce weight.
The full tang is sandwiched by 3-D-machined G-10 handle scales. This knife comes with a leather sheath.
Junction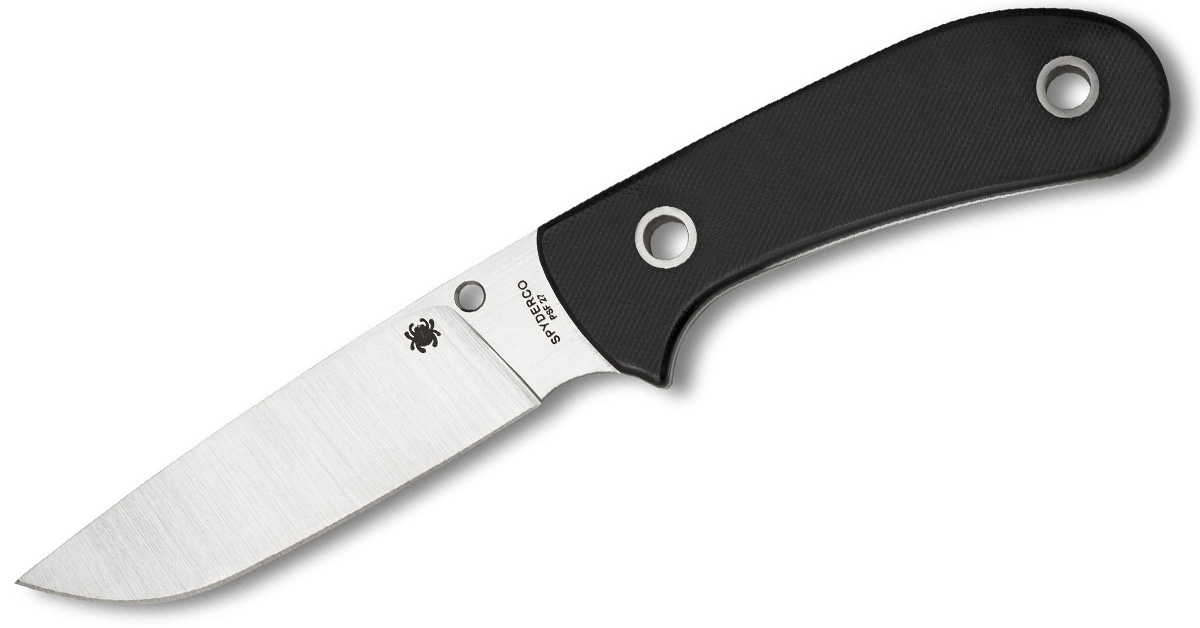 Then there's the Junction. Yet another Gayle Bradley design, the Junction is an all-purpose knife for hunters and outdoorsmen in the field. The 4.15-inch blade is made from PSF27 steel and has a curved belly for excellent cutting performance.
Its wide G-10 handle scales are comfortable to hold yet surprisingly thin. It comes with a Boltaron sheath.
Byrd Starling 2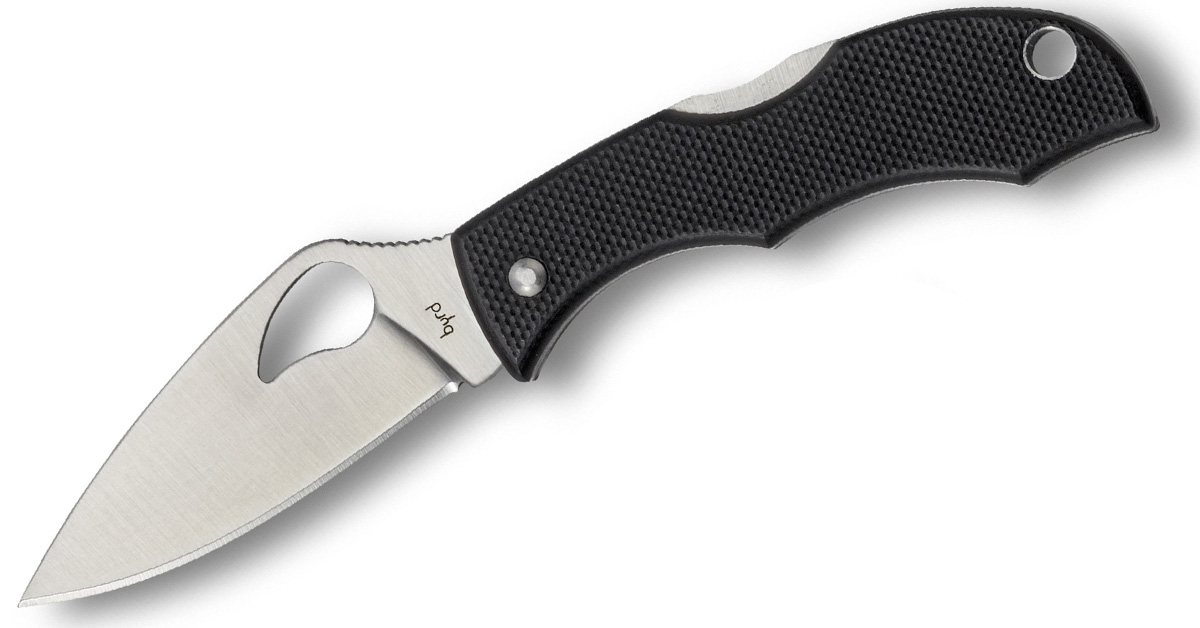 Finally, Spyderco didn't neglect its economical Byrd line of knives. The Starling 2 is an affordable EDC with a 1.94-inch blade made from 8Cr13MoV steel. Unlike Spyderco knives, Byrd knives use a comet-shaped hole as an opener.
This folder uses a back lock mechanism and has textured G-10 handle scales.