The Schrade SCHF56 and SCHF56L are amazing knives. These recently released models quickly became best-sellers for their simple yet thoughtful design and superb performance. I've heard people say the SCHF56L is the best knife they have, and that's quite a high praise considering how many knives are out there.
While the knives come with polyester belt sheaths, many have been clamoring for better leather sheaths. Schrade gave the people what they want with two new spruced up leather sheaths:
The Schrade LS56L for the larger SCHF56L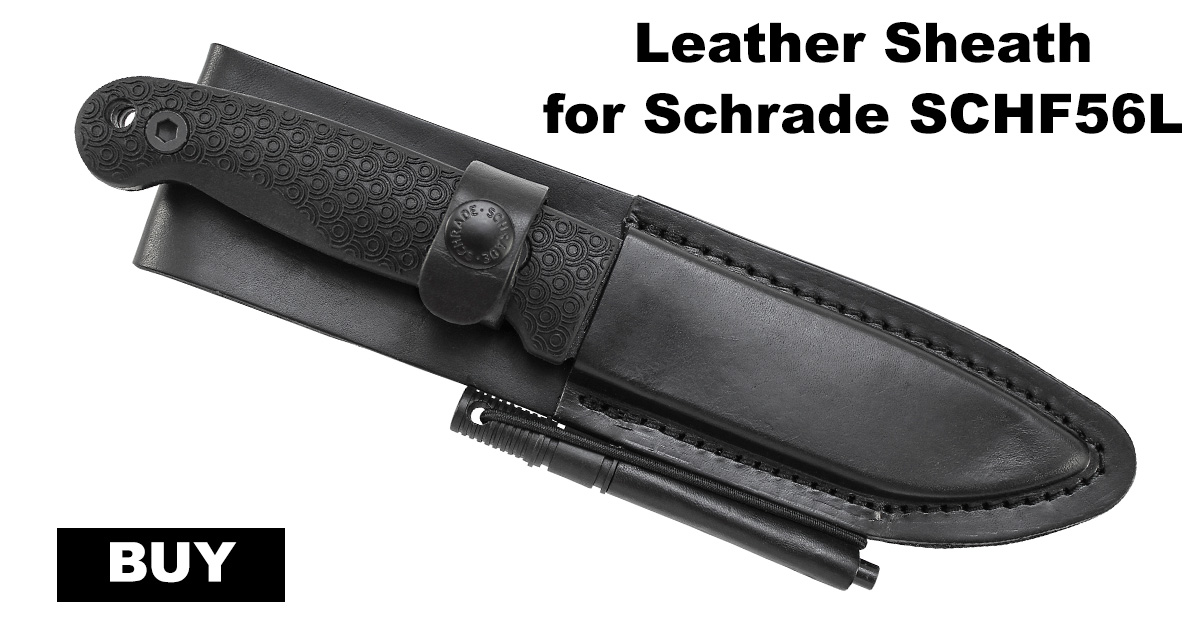 and the Schrade LS56 for the smaller SCH56.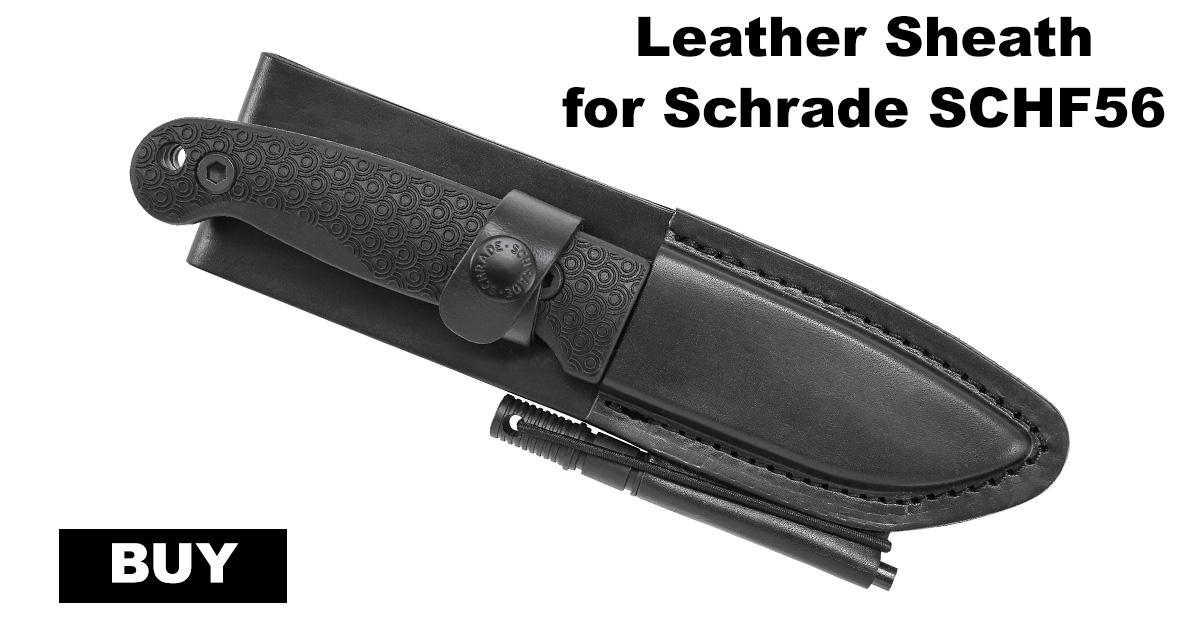 Both sheaths are made of 100% vegetable tanned top grain genuine cowhide, which will not cause corrosion to the blades. They're stitched with heavy duty nylon thread and feature all metal snap fasteners that are nickel-plated to prevent rust.
These have been anticipated for some time, especially since the SCHF56L and its smaller brother SCHF56 have become such popular models. Now they're available at Knife Depot, so you can feel free to indulge in these well-made leather sheaths.
Here's a good overview of the sheaths from Survival On Purpose: