Hot off the heels of the release of the new SCHF51 and SCHF52 models comes yet another Schrade exclusive at Knife Depot: the SCHF43.
This Schrade SCHF43 is a knife that's been teased around the web for a while, with a whole host of video reviews popping up around YouTube. If you're not familiar with the knife, it was designed by Chris Tanner of PreparedMind101. Although the official Schrade name is SCHF43, it's commonly called the Jessica-X. The reason is that Jessica is the name of Chris Tanner's Becker BK7. He set out to create his own design based off the knife and fondly called it Jessica-X. That name stuck.
The first thing you probably notice on the knife is the hefty handle. Sure, it may look large and unwieldy, but there's a method to the madness. I probably won't do Tanner any justice trying to explain (I'll attach some of his videos of the knife at the bottom), but he took design cues from a few styles. The handle is reminiscent of a parang and gives the user a variety of holds, depending on the task at hand.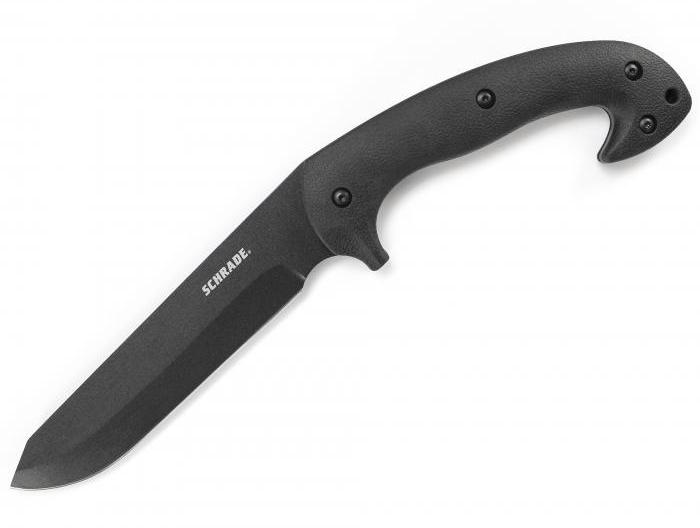 From the early reviews, this knife gets some pretty high marks as a versatile outdoors tool. The blade itself is 9 inches long of 1070 carbon steel and features a saber grind with some nice coating. The uniquely shaped handle is made from TPE, and there's a hole for a lanyard at the butt.
You can now buy the SCHF43 at our store. Here are some videos of the early prototypes from Chris Tanner himself.