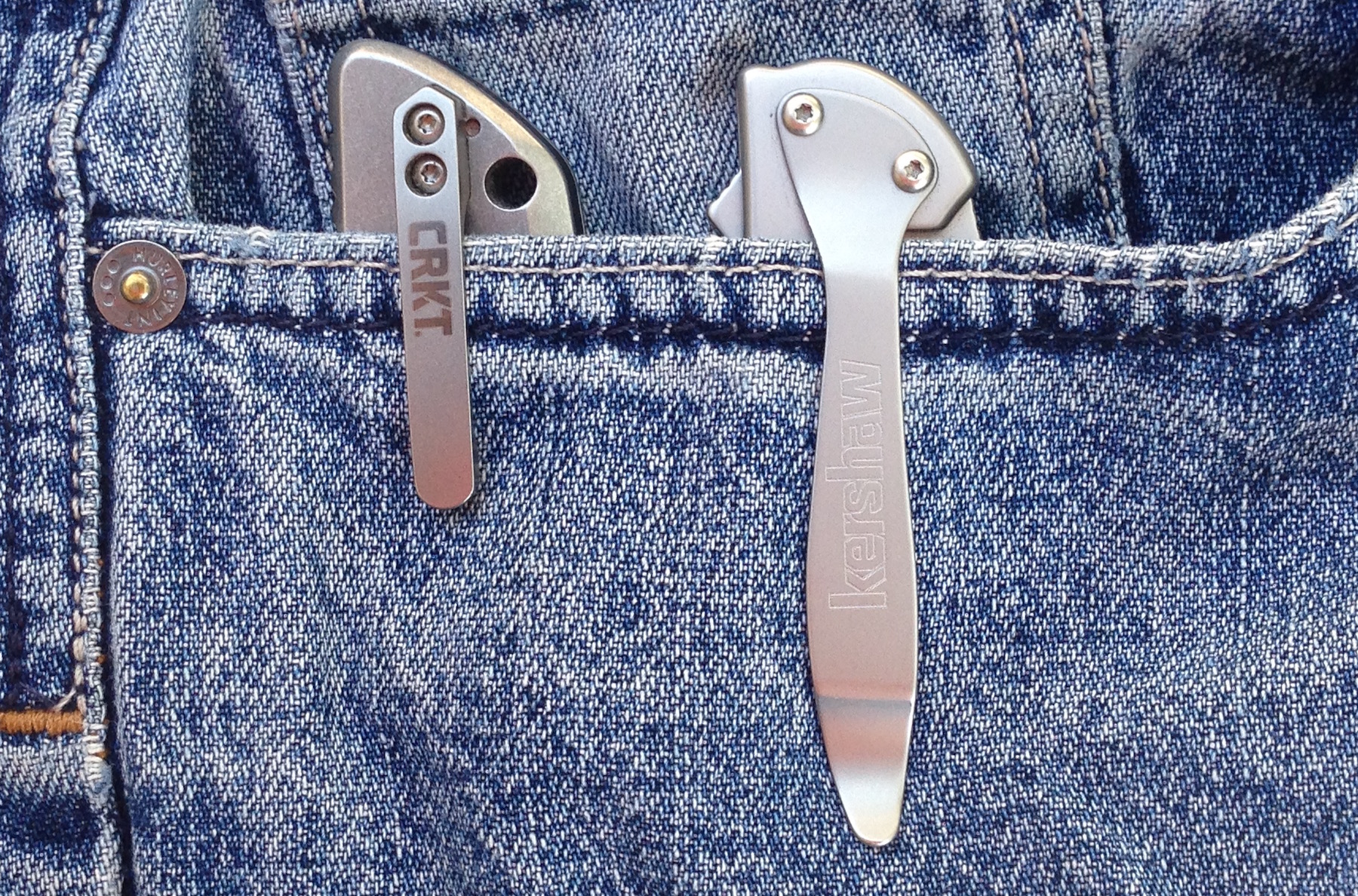 A pocket clip can make or break a knife.
Even though it's easy to remove a pocket clip on most models (and there are some good reasons why you should remove it), many people won't buy a knife with a poorly designed clip.
During our time selling and handling knives, we've come across some major disappointments in the pocket clip area. While we don't think a knife is lost beyond redemption because of a bad clip (replacing a clip is also just as easy as removing it), it can be the low point on a great knife.
So we assembled a list of 10 of the worst pocket clips around. (We opted for knives still or recently in production because it's too easy to pick on an old model like the Schrade Cliphanger.) All of these are a matter of opinion, so while you may hate some of these, others may love them. That's just the way these things go.
10. CRKT Eros
Ken Onion is one of the most influential knife makers alive, having set an industry standard for assisted openers and folding knives in general. But he just can't seem to make an outstanding pocket clip.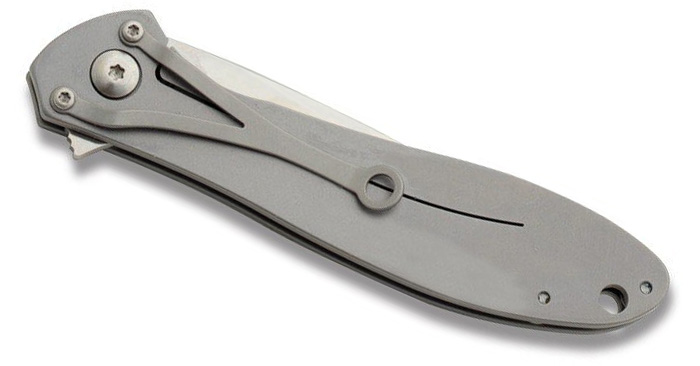 The clip on Onion's CRKT Eros is not his worst (that's still to come), but it's nothing to write home about. CRKT calls it "an extremely unique custom style carry clip" in its product description, but it looks very gangly and thin.
Along with the fact that it's a one position clip—tip-down, right hand—some have complained it's susceptible to bending. That's not surprising considering how narrow it is.
9. Hogue EX-01
Hogue may be better known for its gun grips, but it makes some darn good knives. The Hogue EX-04 was one of our Badass Knives of the Week a while back. Despite its well-made knives, the clips are frequently a subject of derision among knife fans.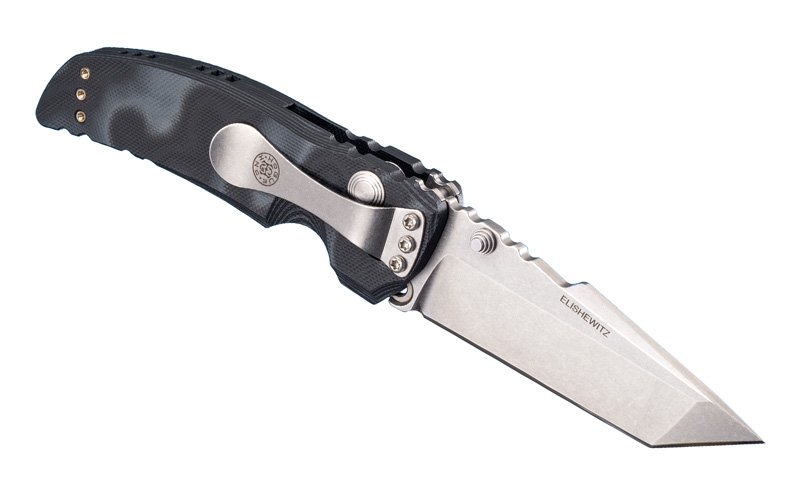 I've read several accounts of people saying they won't buy a Hogue because of the clip. Many Hogue models feature a spoon-style clip that's fairly large and almost feminine as Dan from Blade Reviews calls it.
Sure, whenever I see the Hogue clip, I can't help but picture a Roseate Spoonbill, but it's not the worst. Still, some argue the clip is too large, doesn't carry right, and looks downright ugly. I think the knife is absolutely worth it, despite the clip.
8. Chris Reeve Sebenza 25
The Sebenza is a gold standard when it comes to folding knives. This custom-like folder is widely considered one of the best knives around. The fit and finish are impeccable. The quality of the materials is top notch. Everything on the Sebenza 25 is perfect… except the pocket clip.
The clip itself isn't bad. It's a fairly standard clip that does the job well. It doesn't stand out or run too high. No, it's the placement of the clip.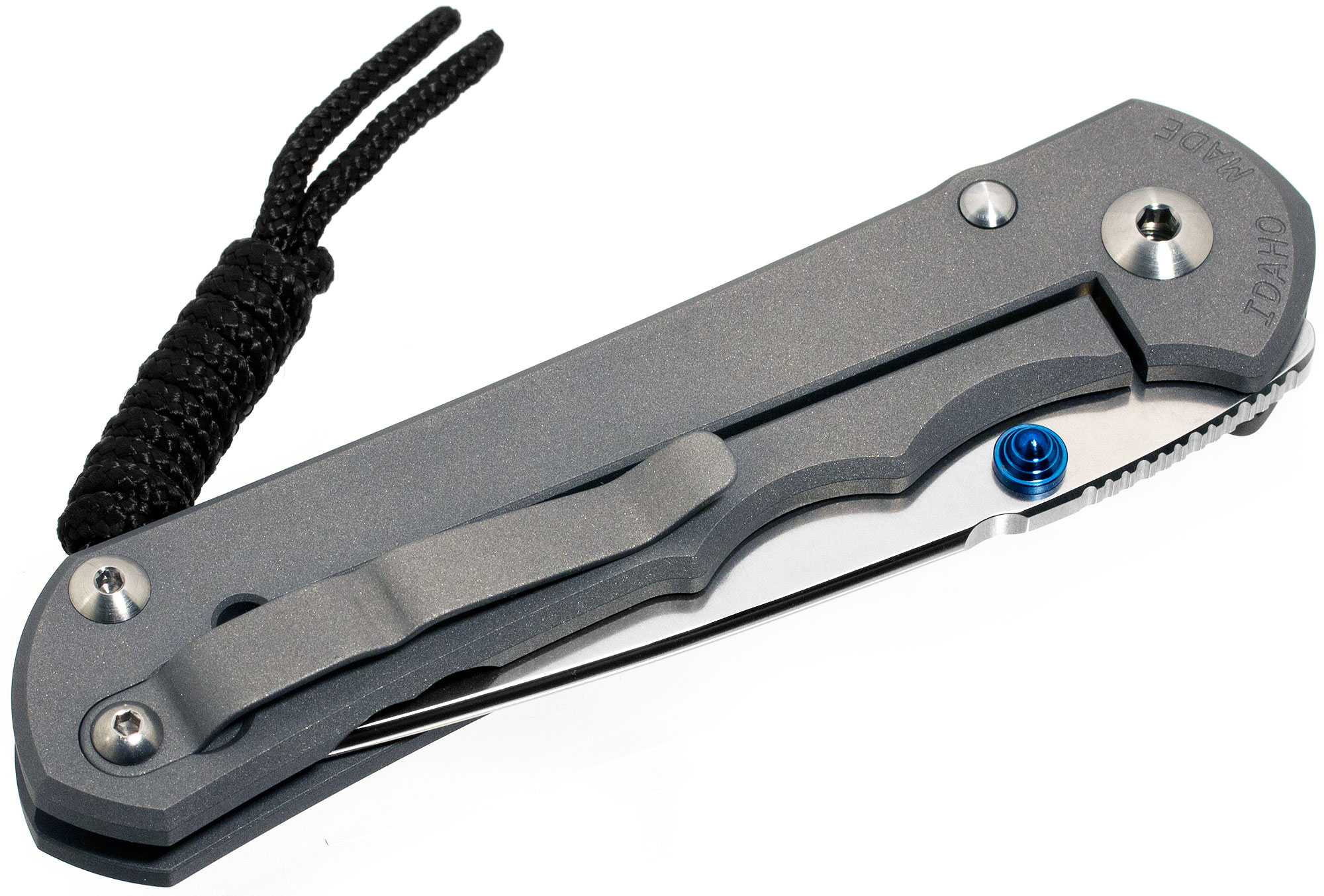 Right where the tip bends up is where the middle finger grips the choil. This creates an extremely uncomfortable grip, especially when wielding tightly or for long periods. Such a shame.
7. Cold Steel AK-47
Cold Steel is a polarizing brand—thanks to some pretty ridiculous knife designs and its opinionated president. But it can still put out a well-made knife for cheap. The AK-47 is an aggressive EDC that's strong, durable, and pretty inexpensive.

The knife is widely hailed as a great EDC for those tough tasks, but the pocket clip always takes a hit. Its design is pretty standard, but most complain about how the clip shreds up their pocket. The clip is exceptionally tight. When you accompany that with aggressive G-10 texture underneath, you'll have torn pockets in no time.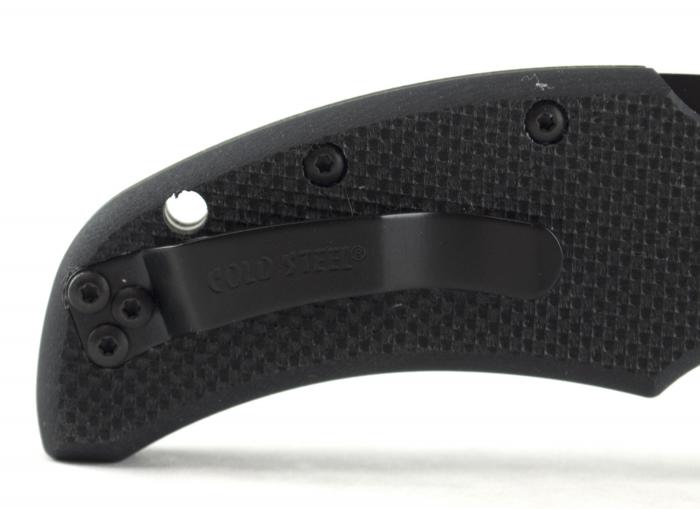 A simple fix like removing some of the texture beneath or using the Tuff Lite clip instead would make this knife nearly perfect. I also wrote about some ways to keep a clip from tearing up your pocket if you're interested.
6. CRKT G.S.D.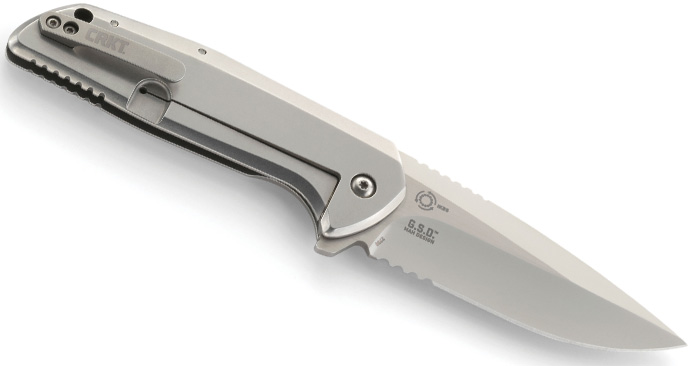 I love the CRKT G.S.D. (which stands for Get S**t Done), so I'm a bit biased here. The knife is frequently used as my EDC and while it's not perfect, it does a lot of great things. But it wouldn't be on this list if it didn't have a really awful clip.
To be clear, I don't mind the clip at all. It's actually quite good in my opinion, but I see why people hate it. It has a sculpted clip that's essentially a metal bar with absolutely no spring. It doesn't even connect with the handle. This leaves the knife insecure in the pocket. Others say it gets in the way when holding the knife.
While I don't mind the clip that much, the G.S.D. could be better with a clip that more closely resembles the one on the custom version.
5. Spyderco Wire Clips
For some, Spyderco's wire clips could be number one on this list. For others, the wire clips are a major selling point for several Spydie models.

The wire clips are found on models like the Dragonfly 2, Manix 2 Lightweight, and Positron above. Wire clips have some issues bending, but there can also be a side-to-side motion. This makes the knife less secure in your pocket and more unstable when you're closing it.
Others have said the wire clips get caught outside the pocket and come out. Since these are often on smaller knives, simply taking them off makes the knife even smaller and easier to clip onto your keys or to a small lanyard.
4. Benchmade Mini-Onslaught
The Benchmade Mini-Onslaught is a damn sexy knife. It's sleek and bold and curvy in all the right places. The knife is a Bob Lum design with a 3.45-inch blade made from 154CM steel and black G-10 handles. Just look at it.

Then look at the other side.

Yeah, the clip really brings down the aesthetics of the knife, especially on the black version. Not only is the clip bigger than it needs to be, it also clashes with the look of the knife and just feels awkward in the hands. It doesn't carry that well either. Benchmade needs to do something about it.
3. Spyderco Southard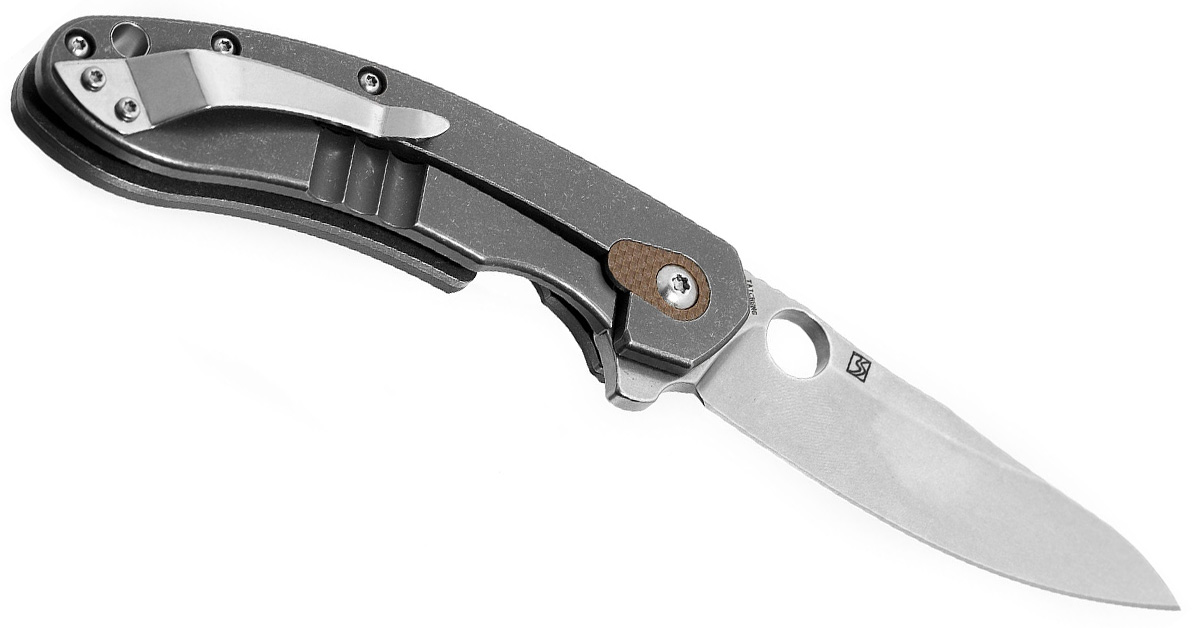 The Southard is a well-made knife that's popular as an EDC carry. It has a smooth flipper mechanism, a titanium scale on one side and G-10 on the other, and a Reeve Integral Lock mechanism. But say goodbye to your pants if you get this knife.
The clip of the Southard is almost as sharp and pointy as the blade. Just take a look at this image from reddit user diversionmary on the knifeclub subreddit.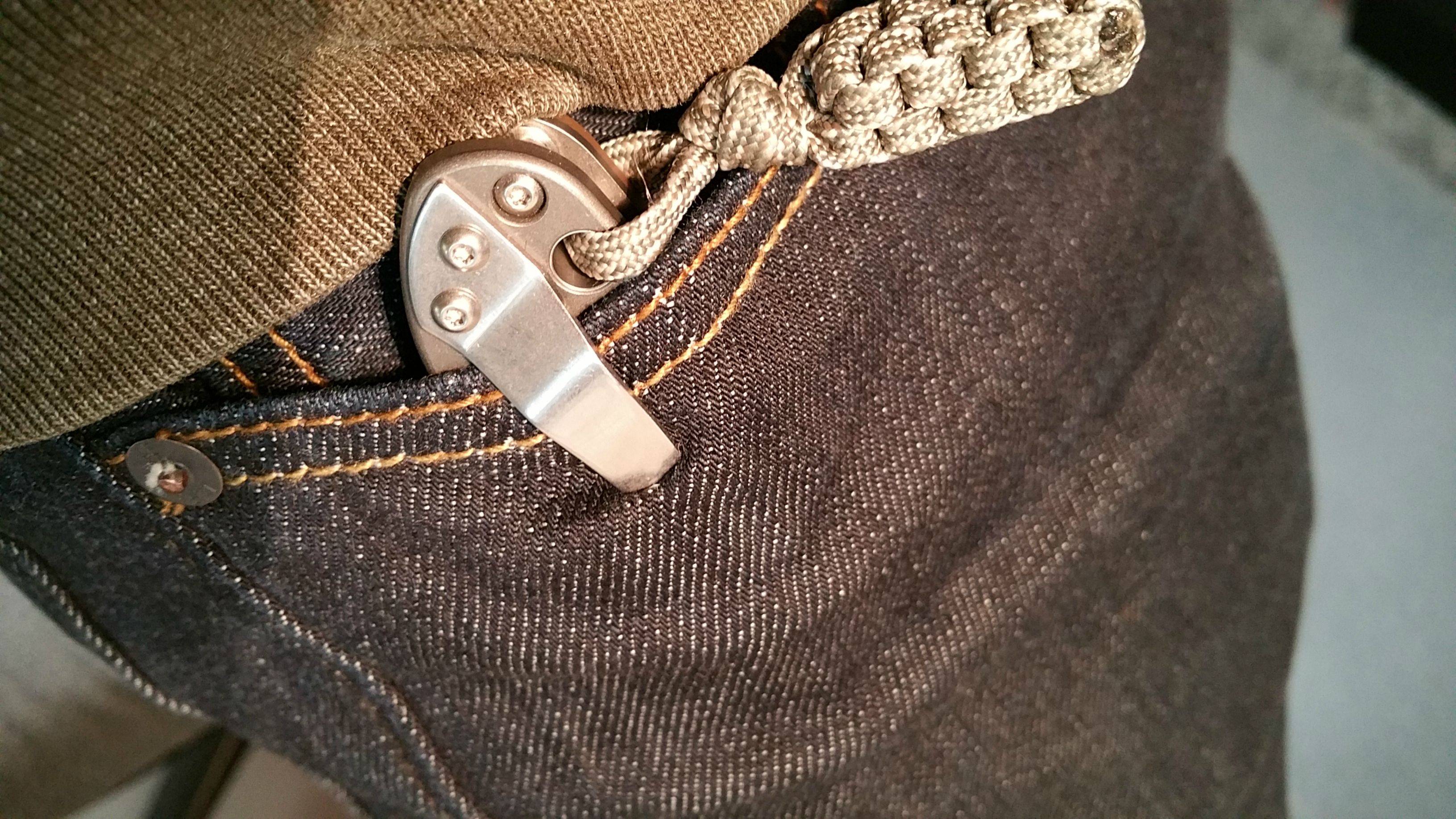 That's the clip puncturing right through his new jeans. It's not just some fluke either. The same thing happened to a user over at BladeForums.
Due to its sharpness, the clip will poke the hell out of you, your pants, and anything you might bump into. The solution is pretty simple. You can either sand down the edge a little, remove it, or buy a custom clip off the secondary market.
On top of all that, it's only a one-position clip!
2. Kershaw Leek and Blur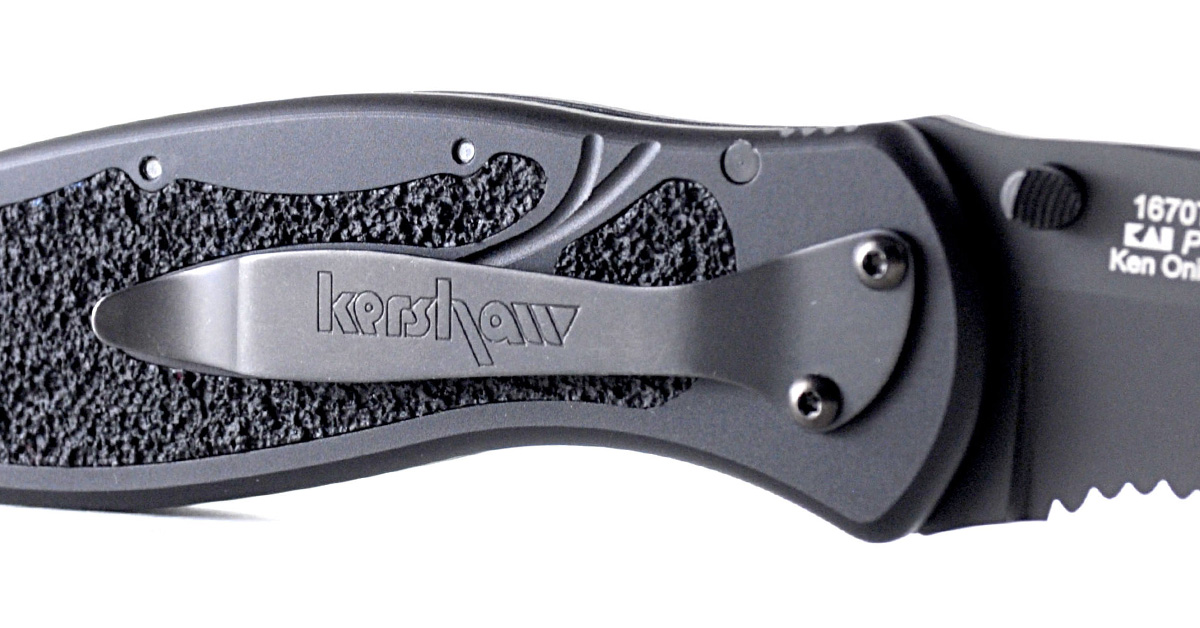 Told you we weren't done with Ken Onion's clips. Instead of giving these two knives (which feature similar if not identical pocket clips) their own ranking, we decided to lump them together.
The Kershaw Leek and Blur are widely considered two of the best and most iconic knives ever made. There's a lot to be said about these influential and beloved knives. They complement each other perfectly and appeal to the masses.
But what's with the pocket clip?
Aside from the clips being large and bulky, they don't carry very well, particularly on the Leek. When the clip is set to a tip-up carry on the Leek, an unacceptably large portion of the knife is showing. It also rides pretty high on the Blur, but it's not so egregious. The clip on the Leek and Blur is not reversible either.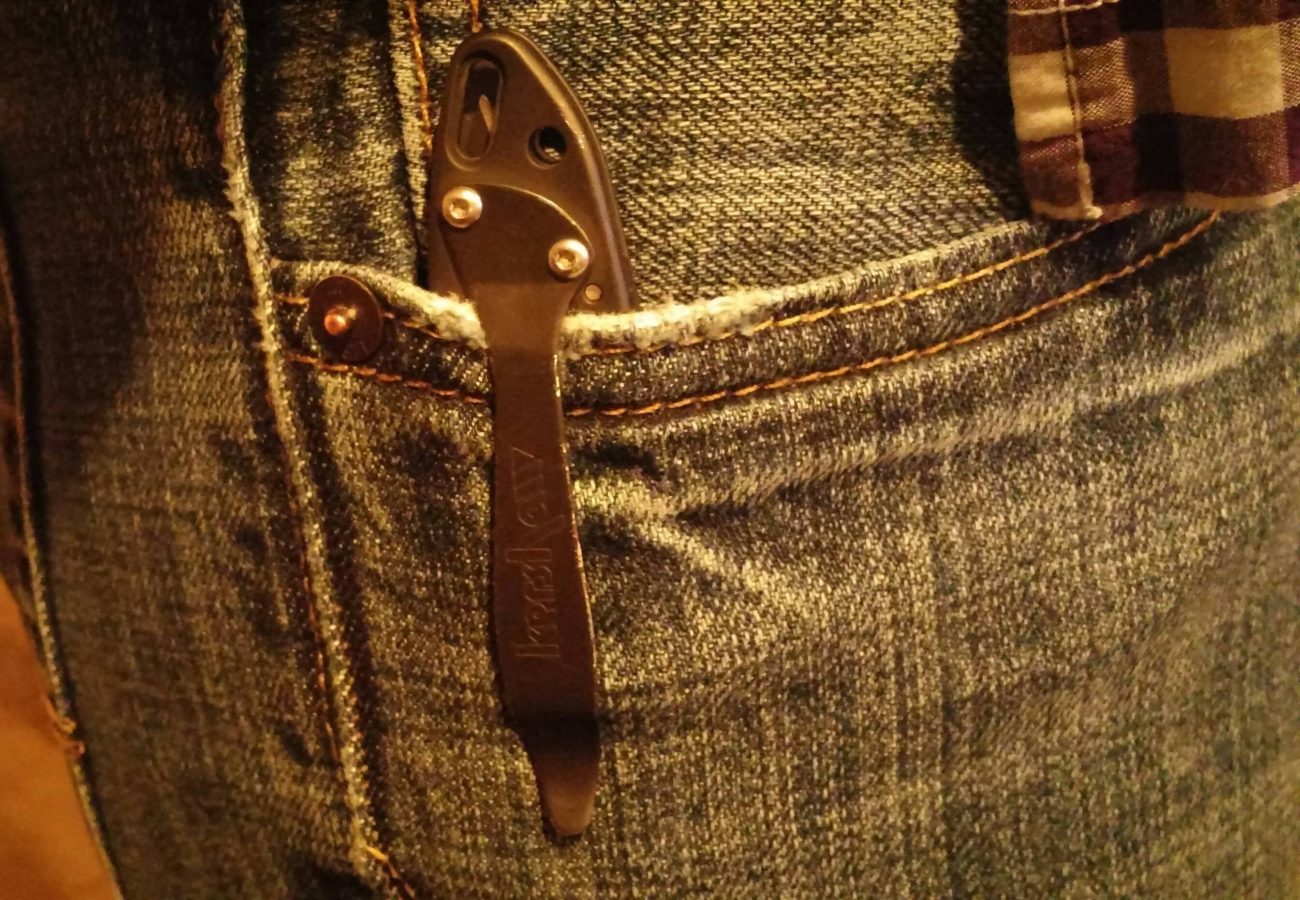 It's the only weak point in nearly flawless knives. Fortunately, since so many other people want better clips, there are tons of custom clips out there for your enjoyment.
1. Kershaw Junkyard Dog II
The Kershaw Junkyard Dog was recently taken out back and discontinued but not before the knife world dug its claws into the old dog with merciless criticism of its needlessly large clip.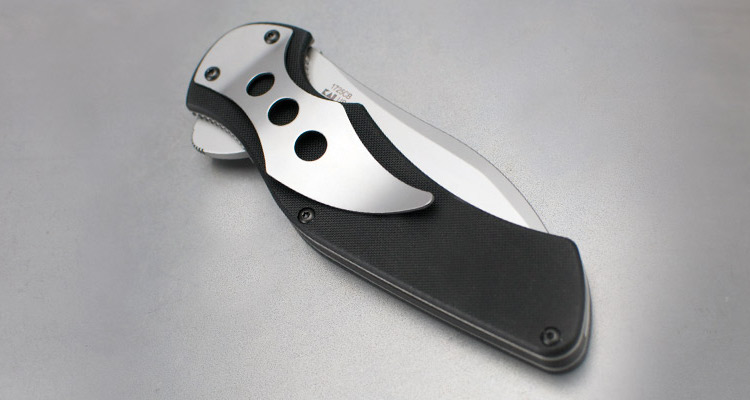 The much-reviled clip even made it onto the second iteration of the knife. People absolutely hate the way it looks. Some say it looks straight out of the Batman's lair. It's extremely wide and fairly sharp.
People loathe this clip so much it's taken an almost mythical status. It's not really that bad, but it's not something I want on my EDC. The awful clip may have had something to do with the JYD II being discontinued.
I'm not sure if the Junkyard Dog is going to come back with a vengeance, but if it does, you can bet it's going to have a different pocket clip.