While all knives are meant to cut, there are only a few knives you'd really want to put through the wringer on a busy job site. So I did my best to pick out a few folding knives you can bet your fingers on at work after getting some recommendations from blue-collar workers (not some blog boy like myself).
The pocket knives on this list are a mix of "overbuilt" knives that you can pretty much pry with and less expensive but very serviceable blades you could happily carry onto a construction site.
I tried to take price into consideration, which is why you won't see a Medford Praetorian, Hinderer XM-18, or a few others that are around $500. Also, if you're serious about a true work knife, you might want to consider a more reliable and easier to maintain fixed blade. With those caveats out of the way, let's get to the list.
Post originally posted in September 2018 before being updated in February 2023 to include current knives.
Cold Steel AD-10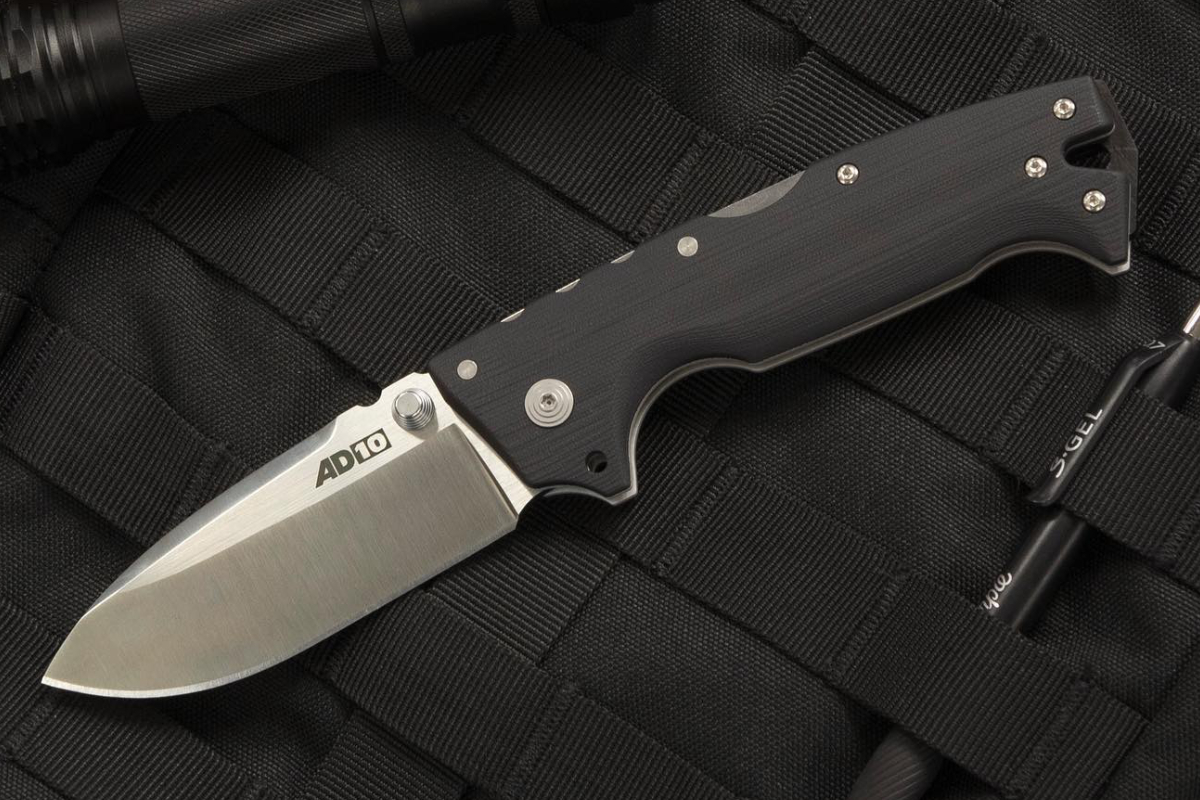 When it comes to hard-use folders that are overbuilt and ready for work, there's a new king in town: the AD-10.
This relatively new knife boasts a 3.5-inch chunk of S35VN steel for its blade. The sculpted G-10 handle feels great in the hand. The AD-10 also has a Tri-Ad lock for even greater power. This may be pricier than others, but it will never fail on you.
There is also a "lite" version of the AD-10 that's a bit cheaper.

Benchmade Adamas Auto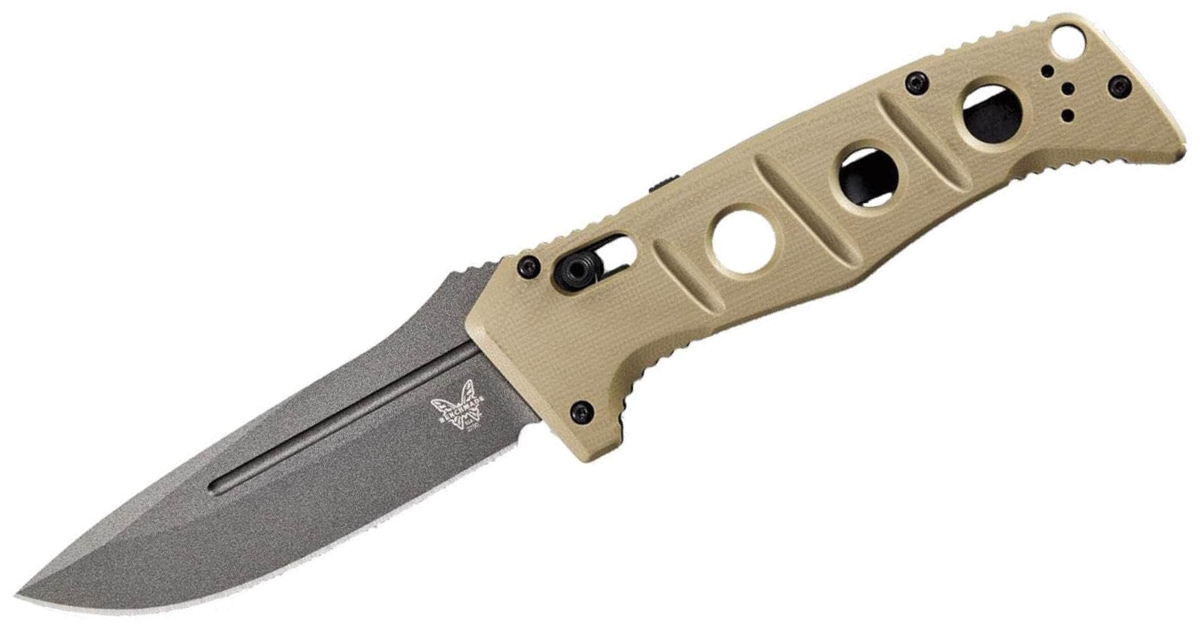 The Benchmade Adamas is one of the most common models you'll see on lists about work knives. The reason? It's large, reliable, and strong. The blade is 3.78 inches and uses exceptionally strong CruWear steel on a no-nonsense drop point blade. Not only is the blade stock thick but so are the liners and G-10 scales.
The AXIS lock is pretty easy to use with gloves and can withstand more force than you'll need.
The original list had the standard version, but the upgraded automatic version of the Adamas is well worth the price difference. It weighs a solid 5.81 ounces.

Cold Steel Recon 1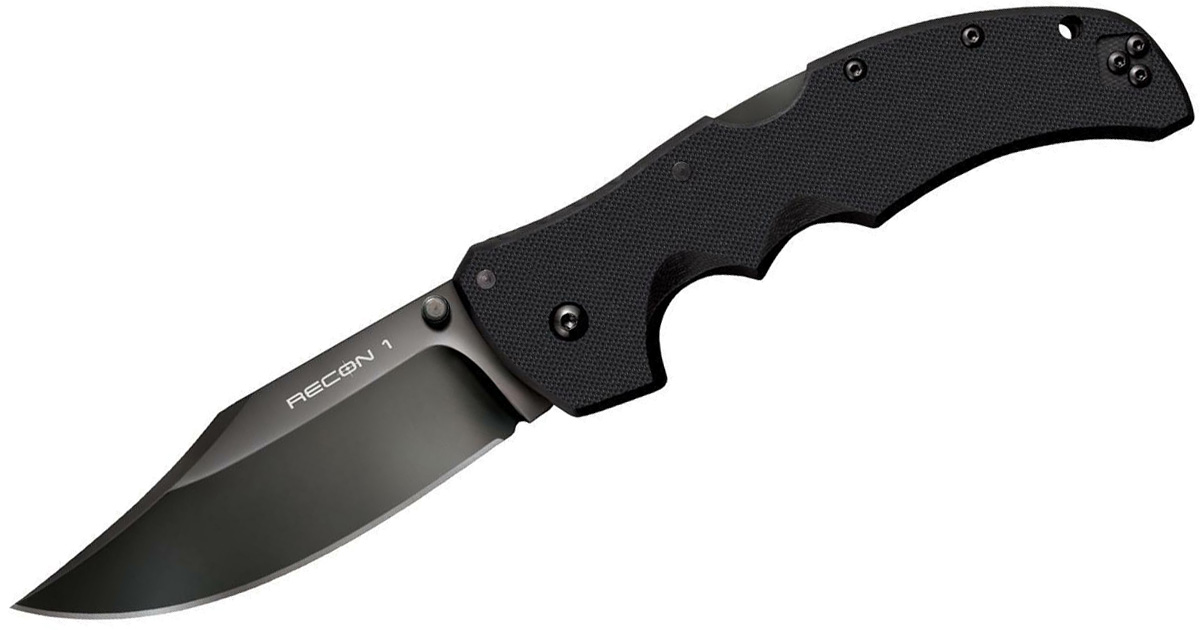 Few locks can beat the Tri-Ad from Andrew Demko in terms of durability. The lock can withstand an insane amount of force and pressure from all sides. No spine whack will conquer the knife. You could probably put most Tri-Ad Cold Steel model on this list, but I'm going with the Recon 1.
The Recon 1 is a tried-and-true design from Cold Steel and one that works well for tough jobs. It has aggressive G-10 texturing for a secure grip and a long 4-inch blade that now uses S35VN steel. There is probably too much of a tactical look to the knife but your fingers will be very safe.

Benchmade Claymore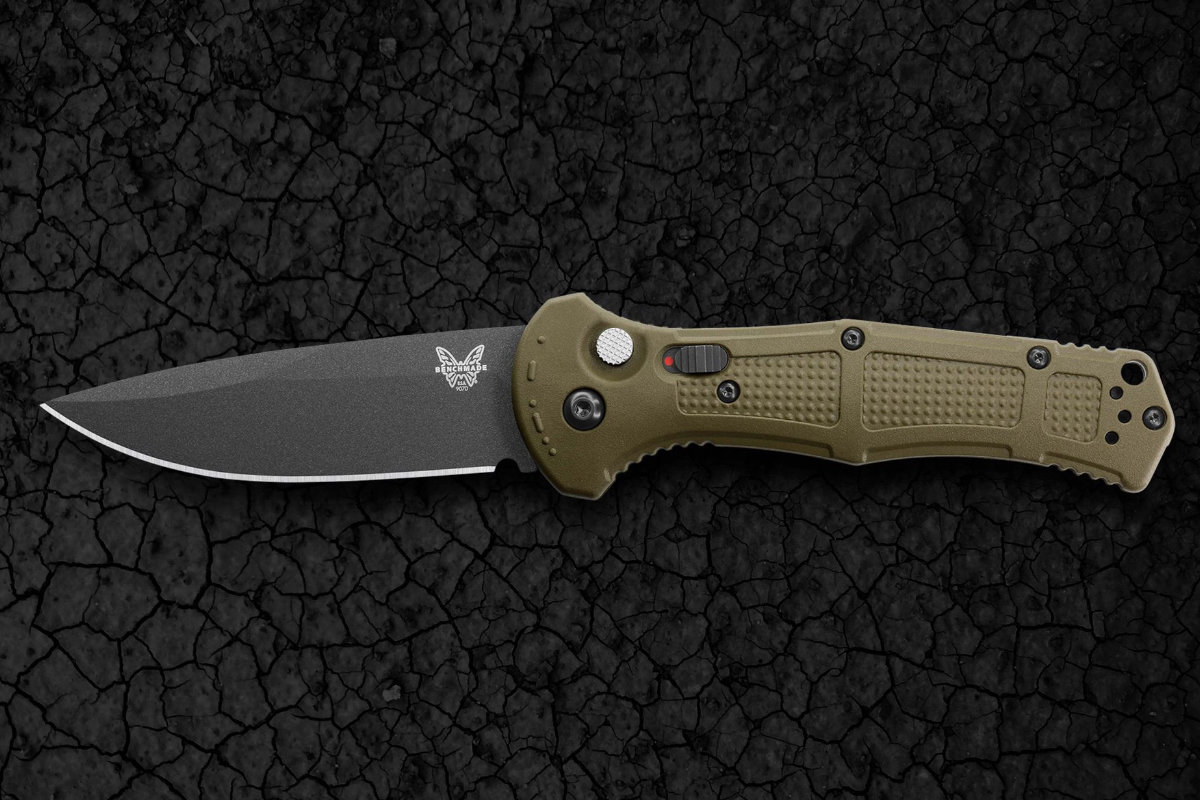 Since the tough Ontario Utilitac is now discontinued, we had to replace it with a completely different knife. The relatively new Benchmade Claymore takes the spot.
The Claymore was one of the best new automatic knives of 2021 (serrated) and 2022 (non-serrated). This is a beast of a knife with hard-use D2 tool steel for its blade and tough Grivory with texture for its handle.
It's easy to open and close with gloves on, and the shape of the handle feels absolutely fantastic.

Spyderco Manix 2 XL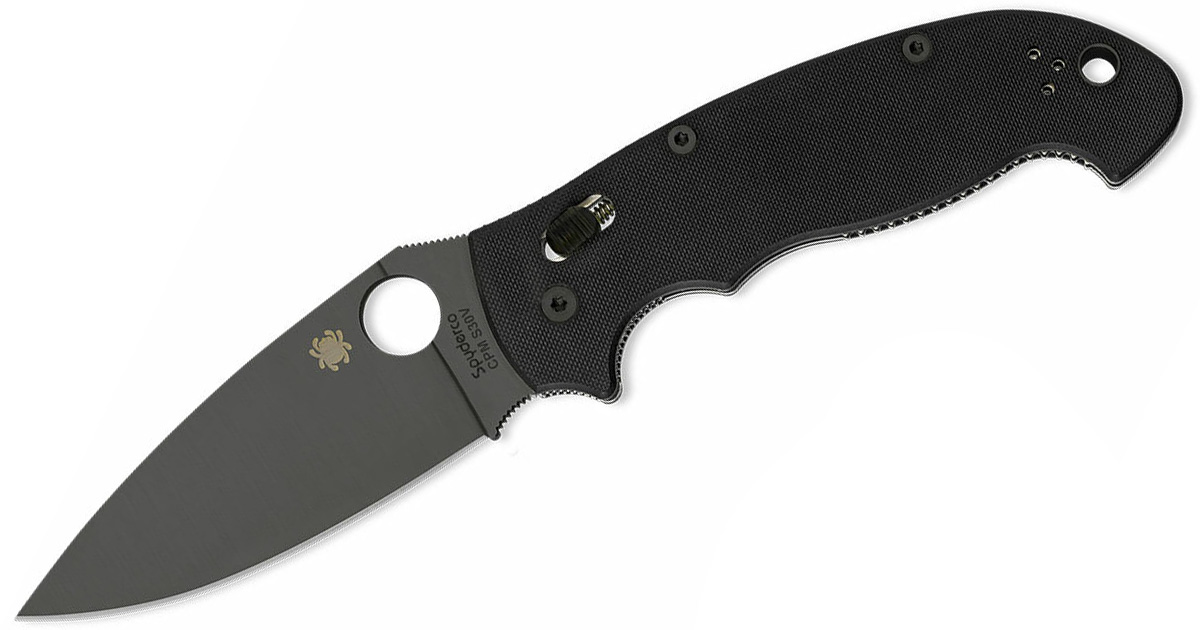 How could the same company that makes the Roadie make a workhorse of a knife like the Manix 2 XL? Spyderco typically picks a direction for each of its knives and the Manix 2 XL is designed to work. It is an oversized version of the popular Manix 2.
The G-10 handles are scalloped around the perimeter of the knife to ensure your hand doesn't slip off. The black blade is 3.85 inches and uses S30V steel. There's also an oversized Round Hole on the blade to allow for easy opening even when wearing gloves.
The ball-bearing lock is also easy to use with gloves and provides a reliable system to keep your blade in place.

Kershaw Clash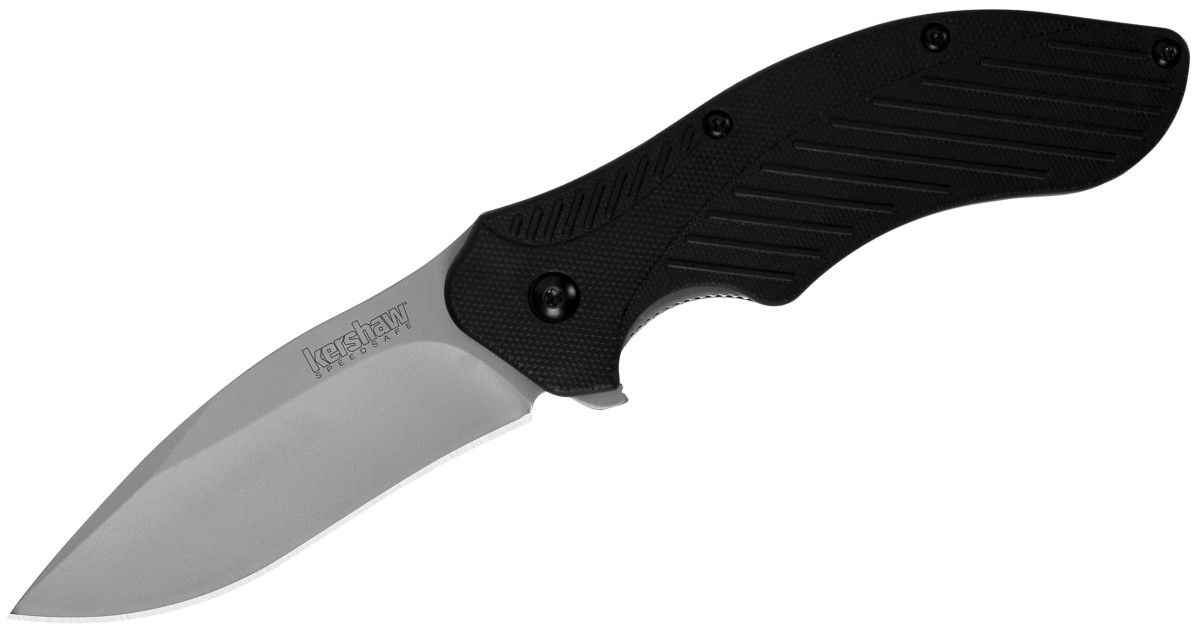 Although most of the really hard-working knives are fairly costly, you can still get a good work knife at a cheap price. The Kershaw Clash is one of the reasonable knives.
It is an assisted folder with a 3.1-inch blade and a glass-filled nylon handle. The ergonomics are great for bare or gloved hands.

Cold Steel 4-Max Scout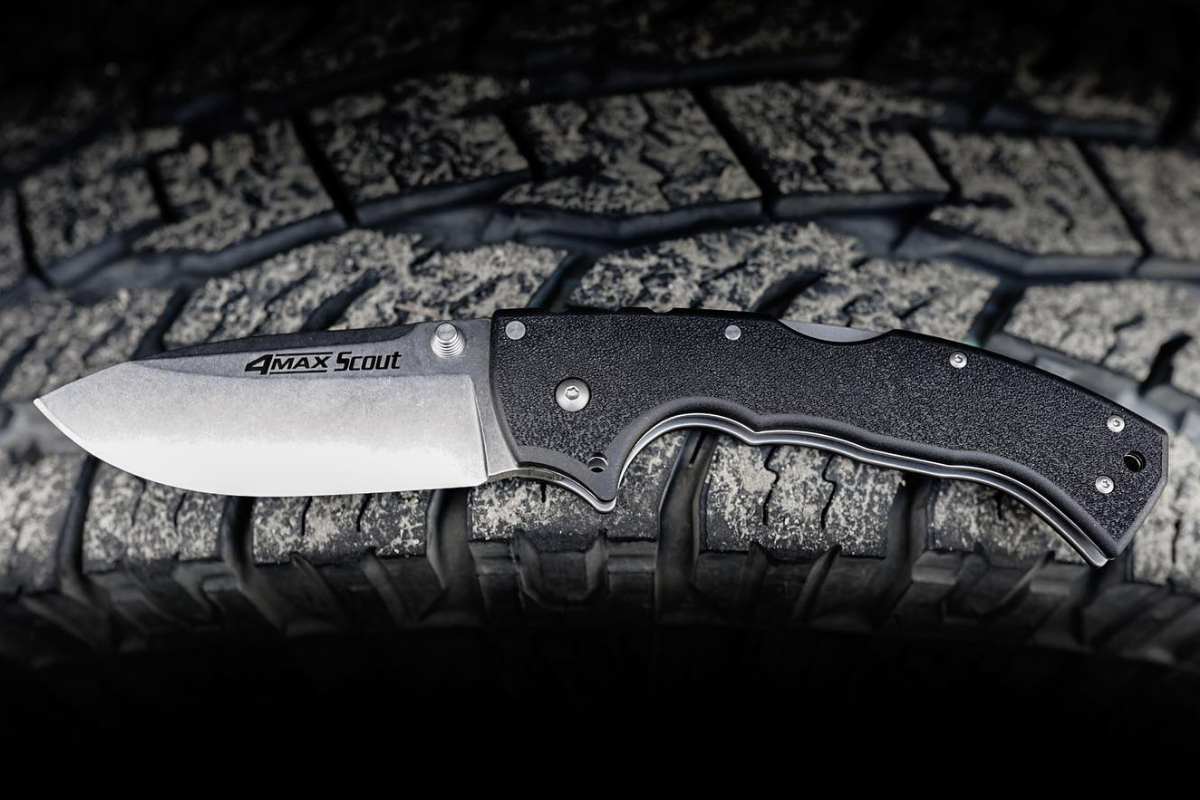 When this article was first published, I had put the Cold Steel 4-Max in this spot. However, I was very reluctant because of the exorbitant price tag. Cold Steel made my life easier by making the 4-Max Scout.
This budget version is just as big and tough as the original (4-inch blade and Tri-Ad lock) but a fraction of the cost.  It even corrects some of the mistakes of the original by adding more grippy Griv-Ex handle scales.
Despite being quite big, the knife has surprising ergonomics, which makes this a fantastic work knife.

Spyderco Para Military 2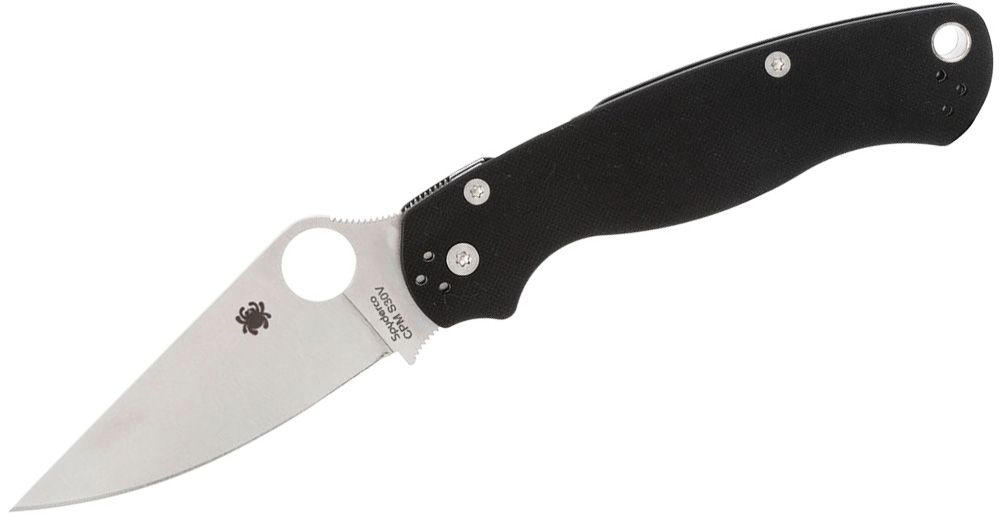 There PM2 is already considered one of the best knives of all time. So it's only obvious that it should be among the best work knives as well.
The original has a strong 3.44-inch S30V blade that locks open using the safe and reliable Compression Lock. The handle is made from black G-10 scales. People have put this knife through the wringer, and it's held up well.
However, we highly recommend the upgraded version with a CruWear blade and Micarta handles. This may be one of the best knives ever made period.

KA-BAR MULE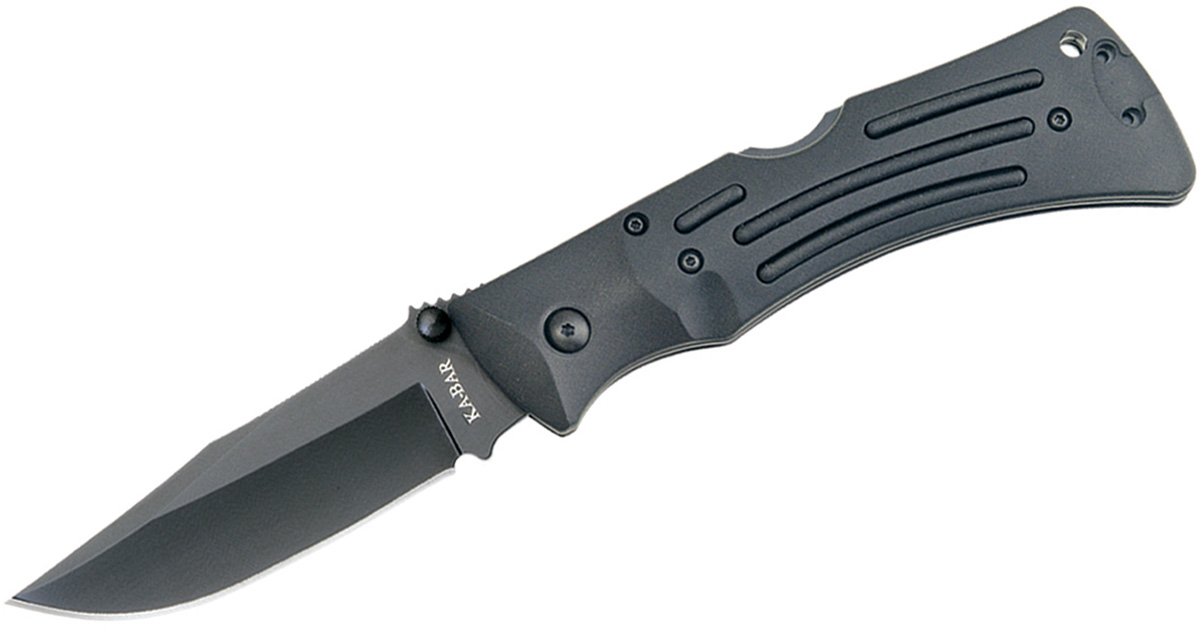 Most of the knives so far have been pretty pricey. Now we get to the MULE. MULE stands for Military, Utility, and Law Enforcement and is another large folder with a thick blade. The blade is 3.875 inches and locks in place with a reliable back lock with a Boye dent to prevent accidental closure.
The handle is nearly indestructible Zytel with texturing for a better grip. This knife isn't beautiful or expensive but it will get the job done.

Cold Steel SR1 Lite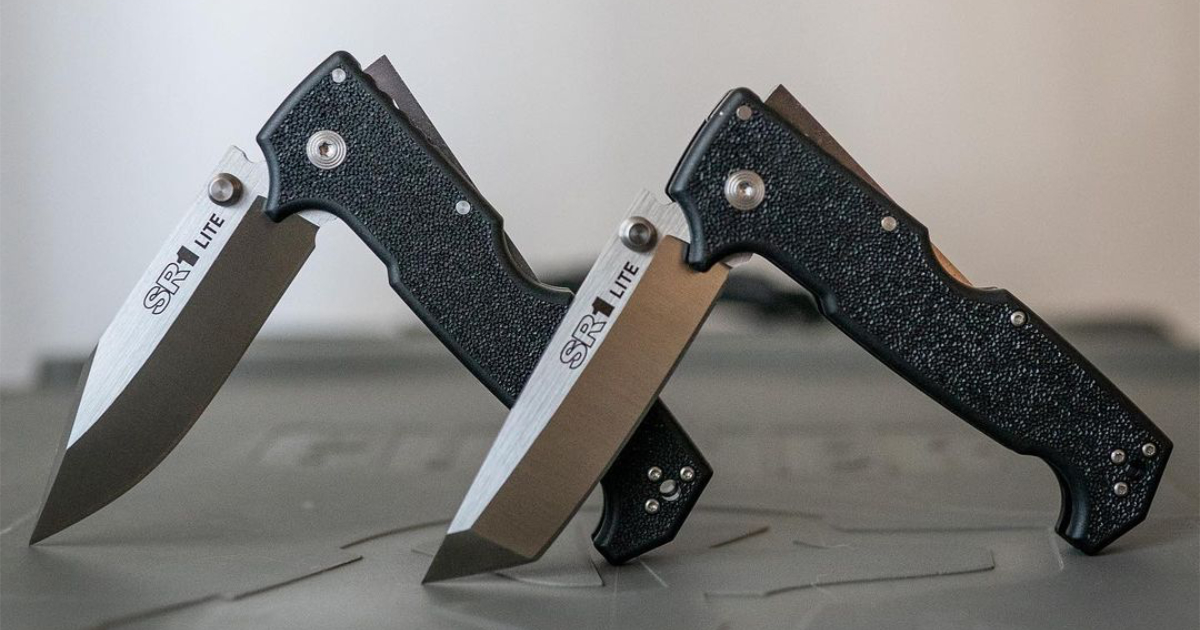 I initially wanted the Code 4 on this list because it's a beefy folder designed for work, but the aluminum handles are just too slick to use reliably on a job site. That makes the SR1 probably the strongest Cold Steel has to offer that isn't the pricey 4-MAX.
Whereas the SR1 is one of the best hard-use knives, the more budget-friendly SR1 Lite is just as good at a fraction of the price. SR1 stands for Survival Rescue knife and for good reason.
The 4-inch clip or tanto point blade is designed to be used in the most unforgiving environments as Cold Steel puts it. The black Griv-Ex handles are highly textured to prevent accidental slippage. Of course, the real star of this knife is the Tri-Ad lock.

CRKT Seismic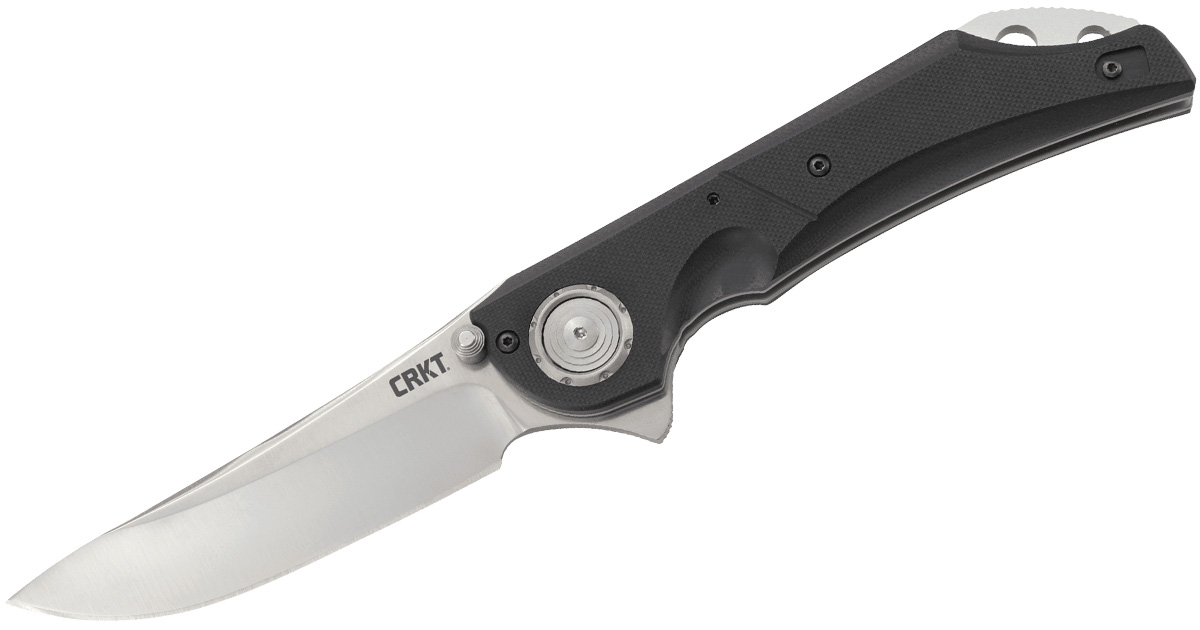 The Seismic is one of the newest models on this list with the brand new Deadbolt locking mechanism from Flavio Ikoma. The Deadbolt is simple, easy to use, yet outrageously strong. On top of that, it's easy to use with one hand or while wearing gloves.
The knife has a long 3.97-inch blade that flips open with a flipper or your thumb stud. The black G-10 handle is comfortable to hold durable.

Spyderco Gayle Bradley 2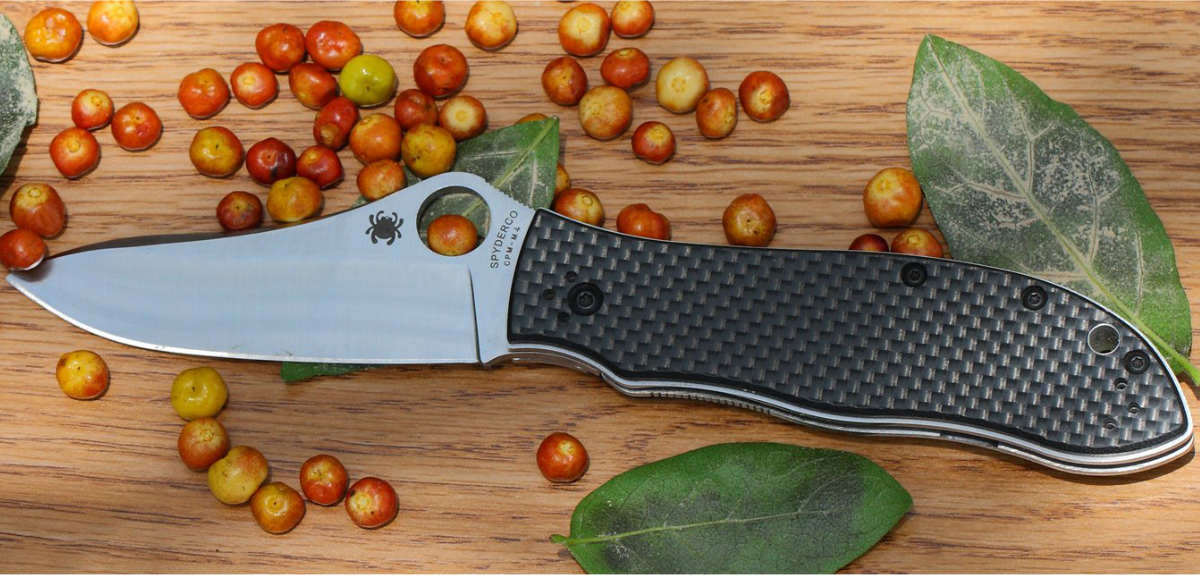 I was torn between the Gayle Bradley 2 and Shaman for a second Spyderco but ultimately went with the GB2. The Shaman is a good work knife, but the GB2 has people from all types of jobs singing its praise.
The GB2 has a 3.66-inch blade made from the popular work steel CPM M4. Here's more about the handle from Spyderco:
The Bradley Folder 2's handle features exceptionally thick full skeletonized stainless steel liners, a high-strength LinerLock mechanism, and carbon fiber/G-10 laminate scales that are slightly smaller than the profile of the liners. This handle style offers a hand-filling grip and excellent tactile orientation, while still keeping the knife slim and easy to carry.
The whole thing was slimmed down from the original so if you can find it I recommend grabbing one of those.

CRKT M16-14Z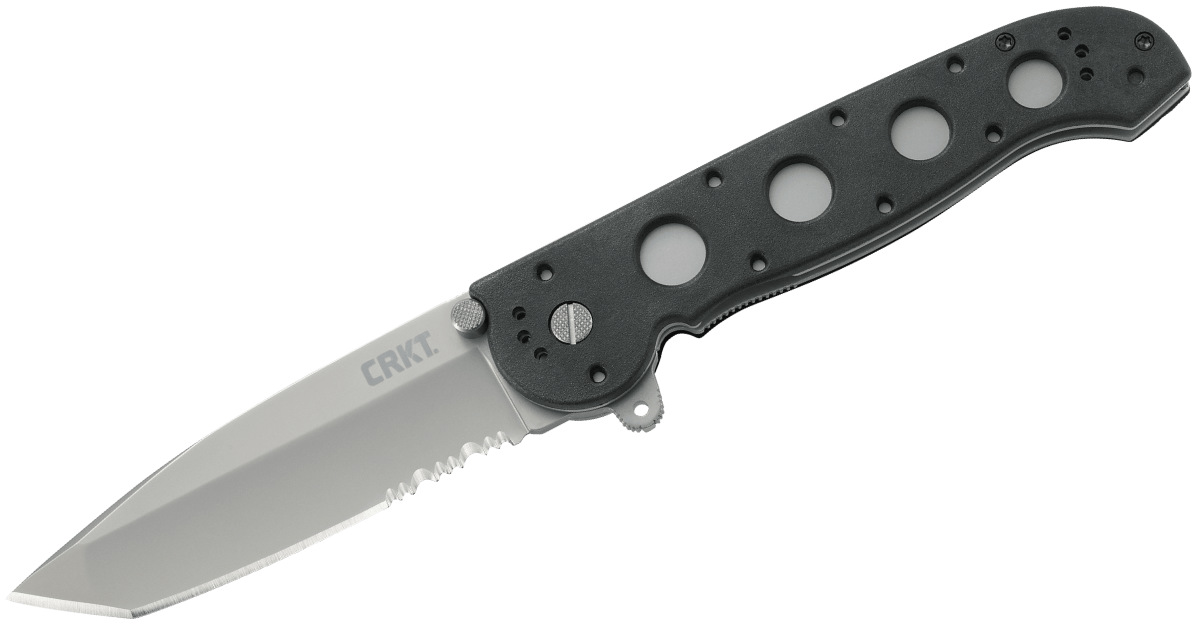 The Z series of Kit Carson and CRKT's M16 series has been among its most popular models. The partially serrated tanto blade is 3.84 inches long and uses AUS 8 high carbon stainless steel.
Its handle is glass-reinforced nylon with cutouts to offer additional grip. This knife is designed for function over everything else.

Cold Steel Range Boss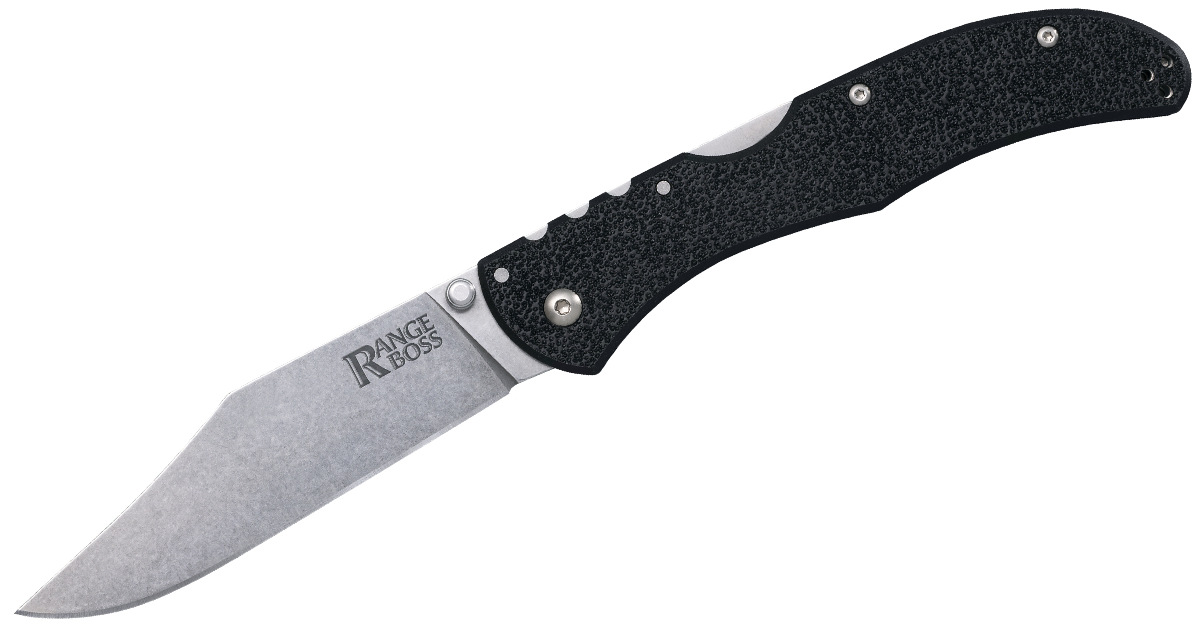 Sometimes it's the simplest designs that work the best. The Range Boss has a large 4-inch clip point blade with black Zy-Ex scales.
Unlike some of the other buck knives, this iteration has a pocket clip.

Buck 110 Auto Hunter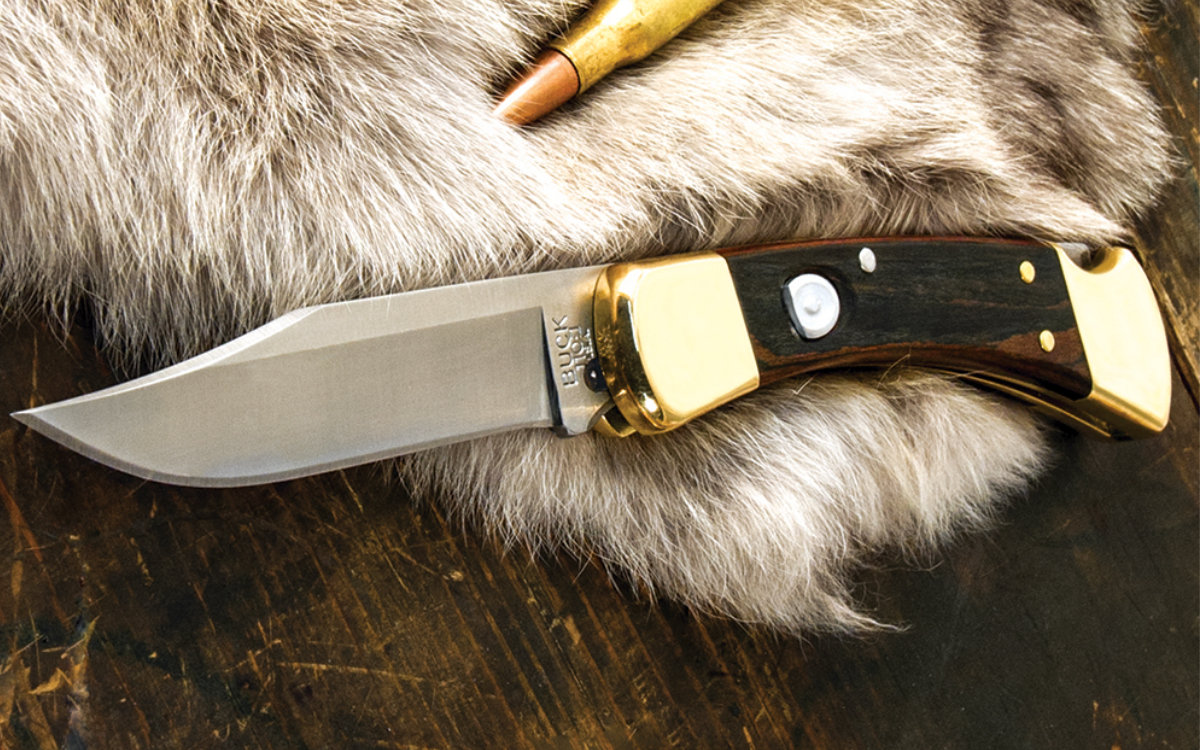 Finally, there's a classic. You might not think the Buck 110 Folding Hunter as the best work knife out there but have you actually stopped to think about it?
The clip point blade is large at 3.75 inches. The 420HC stainless steel is made even better by the heat treatment from Paul Bos. The back lock is almost as reliable as the Tri-Ad (which is essentially a modified back lock). The handle is not as grippy as the others but this can be remedied by getting the version with the finger grooves. Ebony DymaLux is nothing to scoff at either.
The only major downside is that you need two hands to open it — unless you have this Auto version. This pretty much gives you the best of everything.
Take a look at this destruction video for evidence of its strength.