Here's a shocking fact for you youngins: The pocket clip is a relatively new invention in the history of knives.
Depending on how you define it, the pocket knife was invented more than 2,000 years ago. By comparison, the pocket clip on knives was introduced in the early 1980s. Sal Glesser of Spyderco created the "Clip-it" Worker, which was essentially the first tactical folder ever and the first to use a pocket clip. That knife went into production in 1981.
Although pocket clips are on pretty much every single folding knife these days, people went without clips for thousands of years. Here are five reasons you may want to ditch your pocket clip.
1. Some clips create hot spots
One of the most common complaints people levy against pocket clips is the fact that they create "hot spots." No, that doesn't mean you'll get better WiFi. A hot spot on a pocket clip is when there's unwanted tension or discomfort in a specific area of the grip.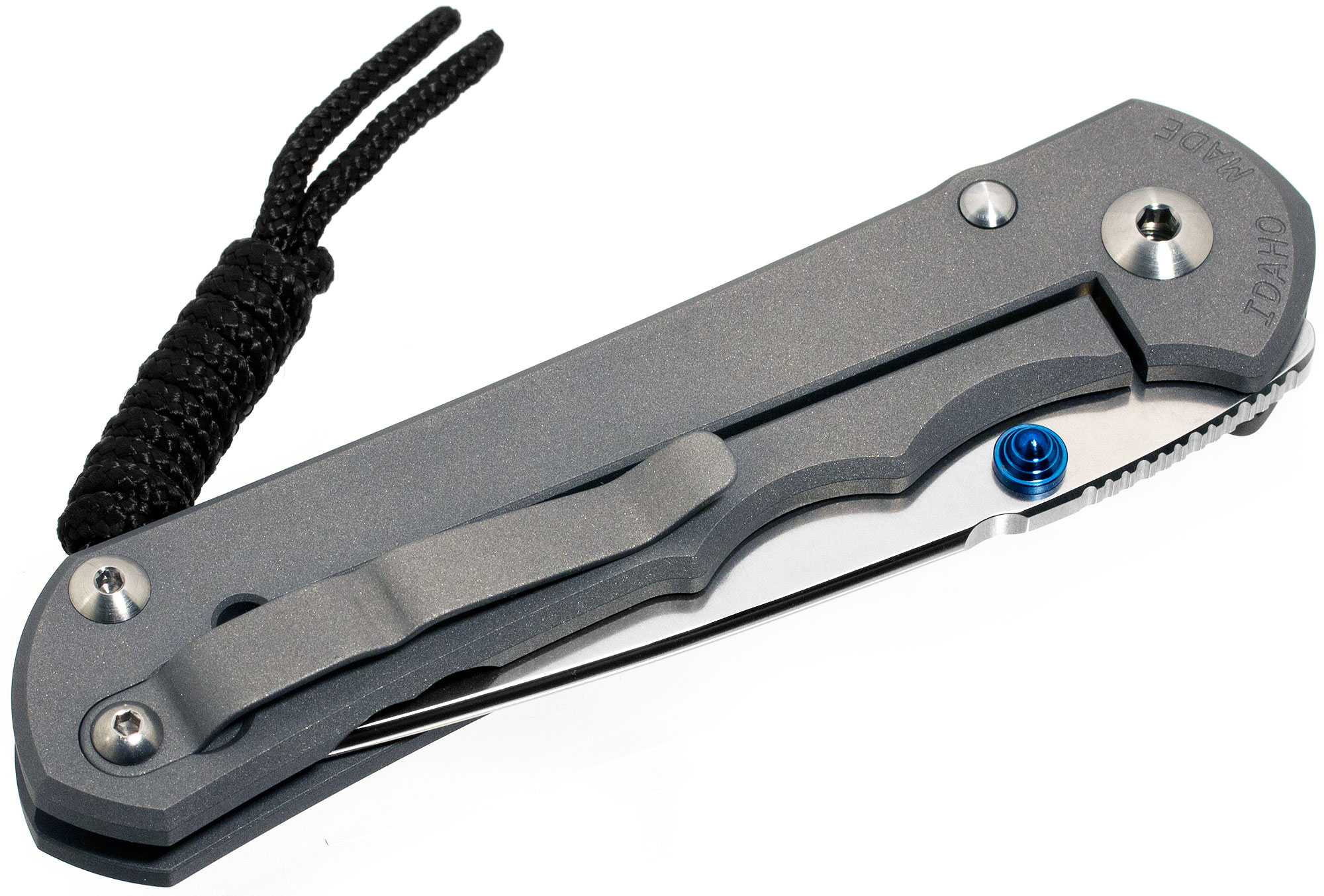 For example, a pocket clip may put some pressure right in your palm, causing pain during regular use. Some complain about the clip on the Chris Reeve Sebenza 25 because the tip bends up right where the middle finger grips the choil. Take a look at this complaint thread over at bladeforums with an image.
Some knife makers will really think through the shape and position of the pocket clip to minimize hot spots, but it's hard to create a pocket clip that's functional and comfortable. The best solution? Ditch it.
2. Pocket clips can ruin the aesthetics of a knife
A pocket clip is convenient. There's no doubt about that. However, some knife makers add the clip as an afterthought, which can result in a design that looks rushed or clashes with the aesthetics of the knife. Or the clip may just look downright homely.
Take the poor discontinued Kershaw Needs Work, for example. The clip goes with the Ken Onion design, but it's hideous and doesn't really do its job well. Needs Work indeed.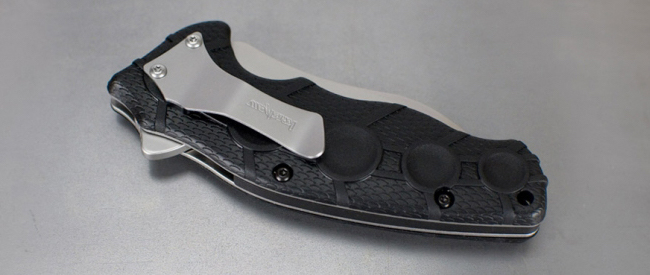 Some of the most attractive knives don't have any pocket clips. Look at nearly any Case slipjoint and you'll forget all about that ugly old pocket clip.
Plus, if you're a little OCD and need things to be symmetrical, you'll finally have your wish.
3. Clips can enter hazy legal territory
I discussed this in a blog post earlier this year, but pocket clips can be considered both open carry and concealed carry, depending on where you're at. Some police officers may see a clip in your pocket and consider it open carry and others may argue it's concealed. Ambiguous knife laws often don't discuss pocket clips, leaving it open to interpretation.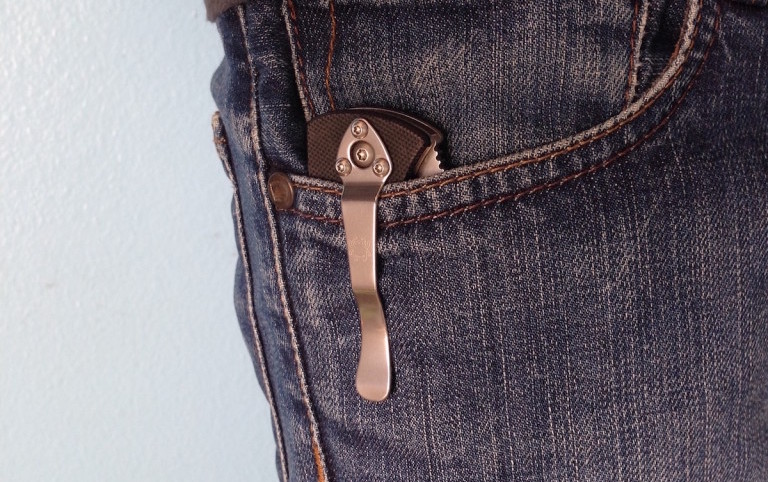 So if you live in a city with stringent or confusing knife laws, it's better to carry your knife in your pocket so people can't see it. And since the knife is deep in your pocket, you might as well take off the clip.
4. Removing clips cut down on thickness
Knives are thinner and sleeker than ever, so why would you want to bog down your knife with a thick, bulky clip?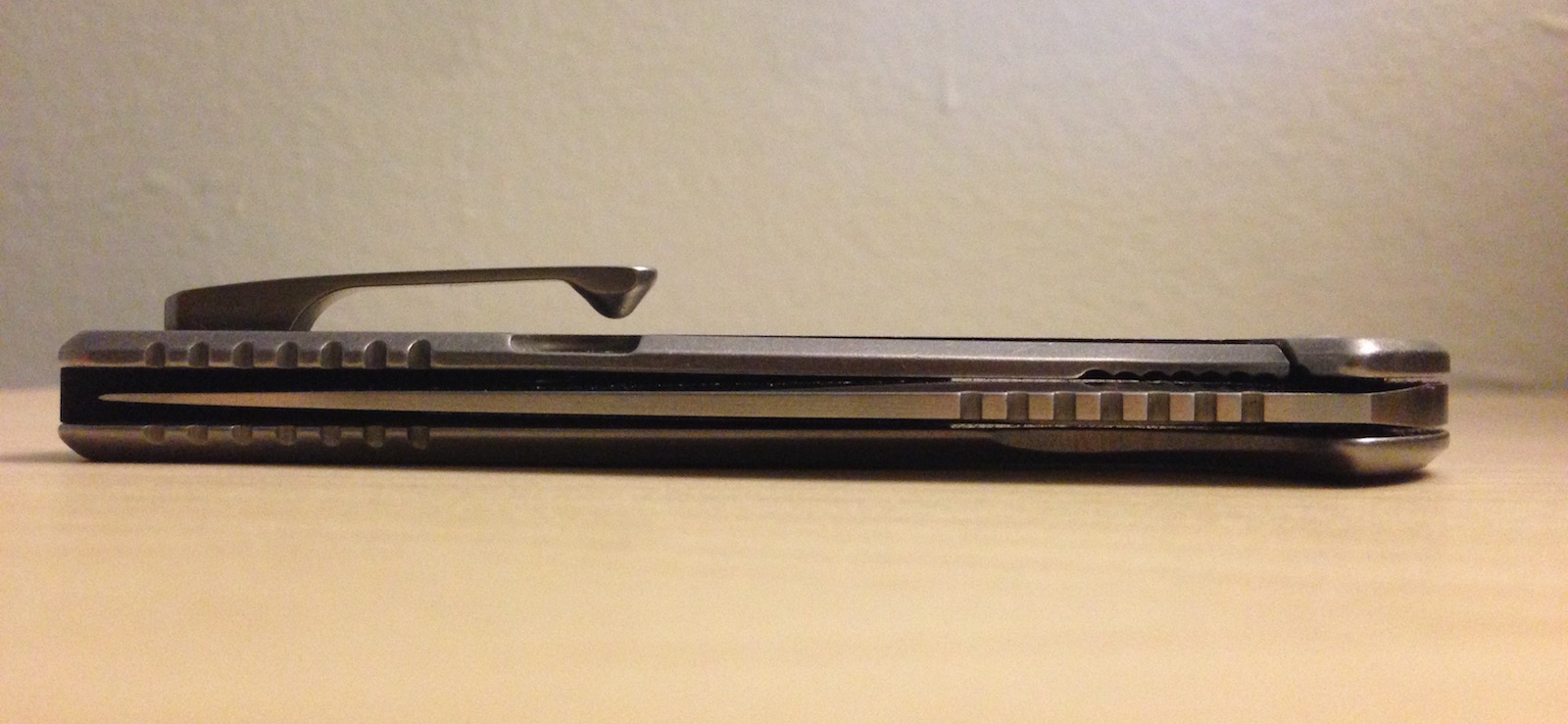 Many people hate the rigid clip of the CRKT GSD, but I actually like it. In fact, it was my EDC for quite some time. The only issue is that it makes the knife nearly twice as thick. At that point, it's almost easier to carry it on a belt sheath or with a lanyard.
Other knives like the Kershaw Leek have clips that are needlessly long. Both of these just make the knives larger and more unwieldy.
5. One-position clips are limiting

Not all knives come with four-position clips. The CRKT Fossil is a fantastic knife with a unique look (and a former Badass Knife of the Week), but it only comes with a two-position clip.
Without a four-position clip, your ability to carry a knife the way you want, in the pocket you want is severely limited. If you have a knife with one of the standard tip-down, right-hand carry, you should take the pocket clip off.