This article was originally published in July 2018 before being updated with newer models.
We're continuing our run-through of the best knives from each brand.
Narrowing down the 10 best currently in production is no easy task, but I did the best I could using personal experience, consensus around the internet, reviews, and more. Here are the 10 best Cold Steel knives.
Cold Steel Recon 1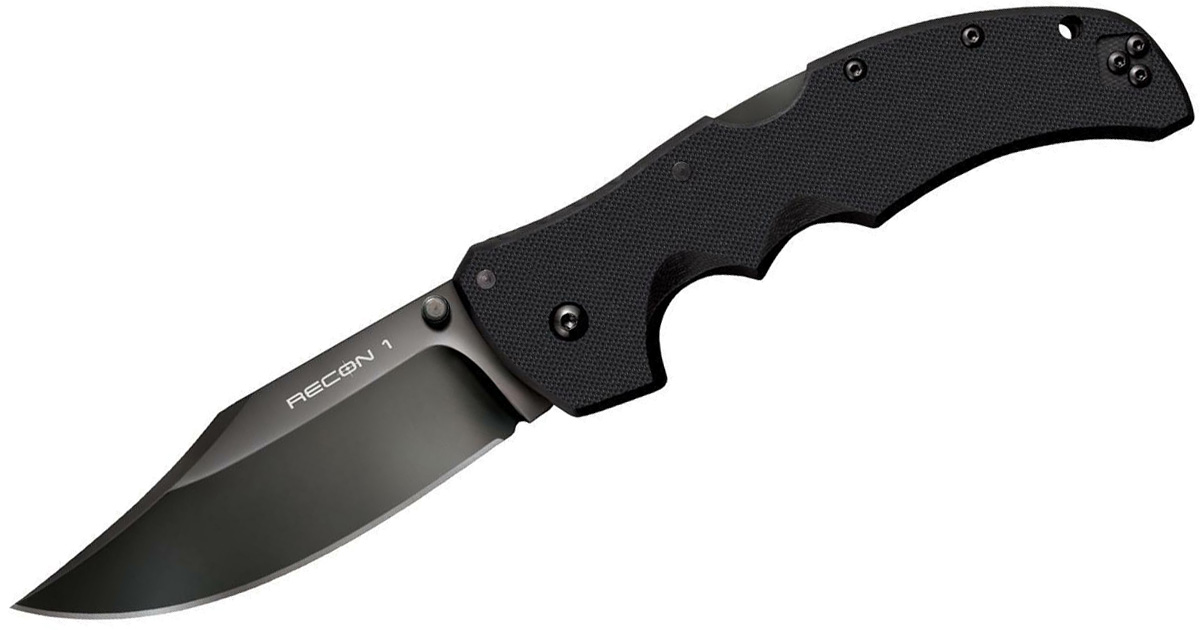 Let's start with a gimme: the Cold Steel Recon 1.
The Recon series helped usher in a new era for Cold Steel, one that is currently dominated by tough knives with a tactical bent that use Andrew Demko's famous Tri-Ad locking mechanism.
The Recon 1 uses high-quality material with a 4-inch blade made from S35VN steel (recently changed from CTS-XHP). The handle is a grippy G-10. One of the great things about this flagship model is that it comes in tons of sizes and blade shapes, so you can get exactly what you want.

Cold Steel Ti-Lite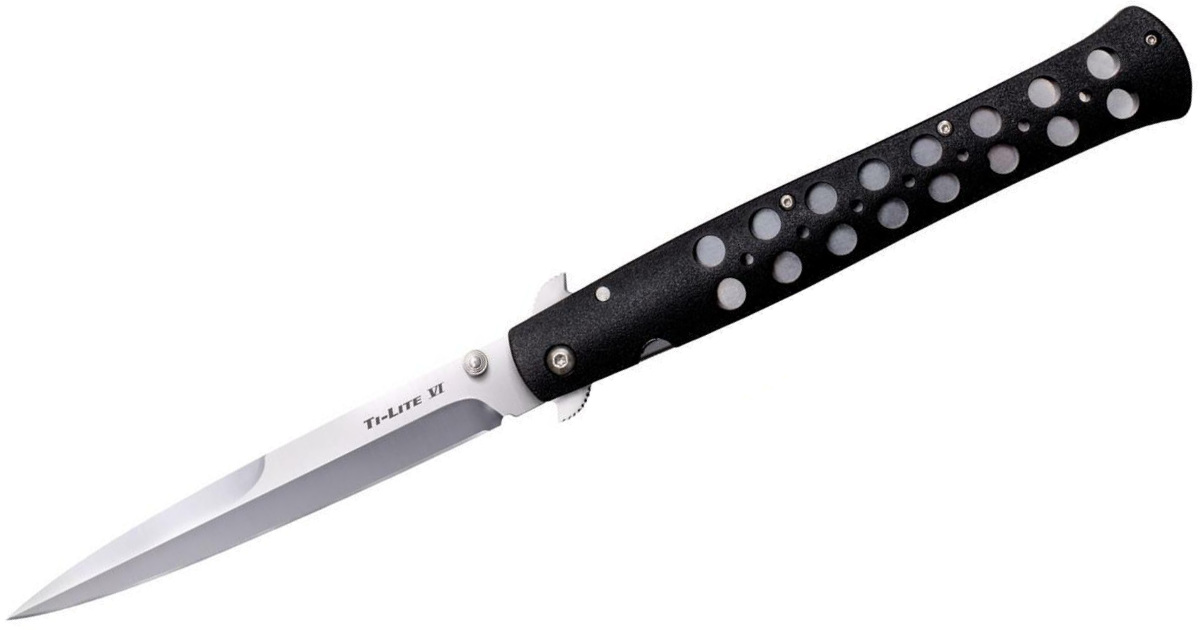 Reminiscent of the switchblades of the 1950s, the Cold Steel Ti-Lite is a thin yet lengthy folder with an eye on self-defense. There's a 4-inch or 6-inch version — both come in either budget or premium builds.
The larger one is a legend with a long 6-inch blade made from S35VN steel and an aluminum handle. You can pull the knife out of your pocket while engaging it thanks to a protruding quillon that catches the edge of your pants. The reach on this thing is insane, which is why some people opt for the smaller Ti-Lite. We also really like this budget version with AUS 8A steel.
Cold Steel also made a Kris Ti-Lite with a unique wavy blade if you want something even more eye-catching.

Cold Steel Kobun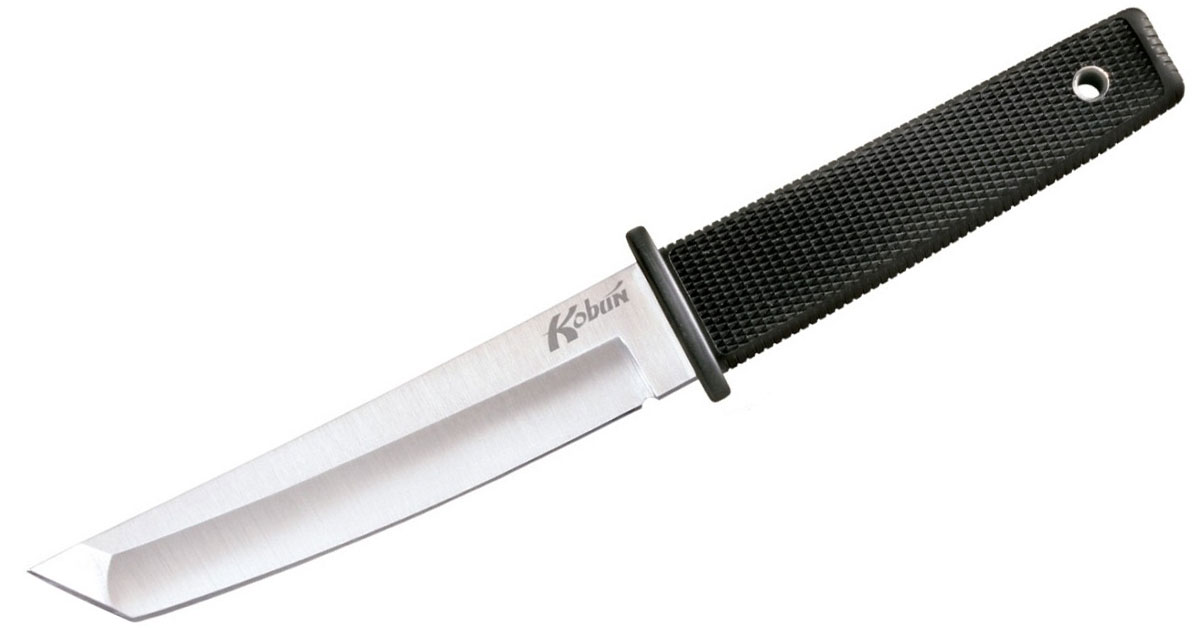 An inexpensive fixed blade doesn't sound like something Cold Steel should excel at, but the brand does surprisingly well in the category.The first of the inexpensive fixed blades on this list is the Kobun.
As a lightweight fixed blade, the Kobun is an easily concealable knife with a 5.5-inch blade made from AUS8A steel. The handle is durable Kray-Ex that keeps the hand firmly in place. It also comes with a Secure-Ex sheath. This is a knife people have raved about all over the internet, so it's an easy addition.

Cold Steel AD-10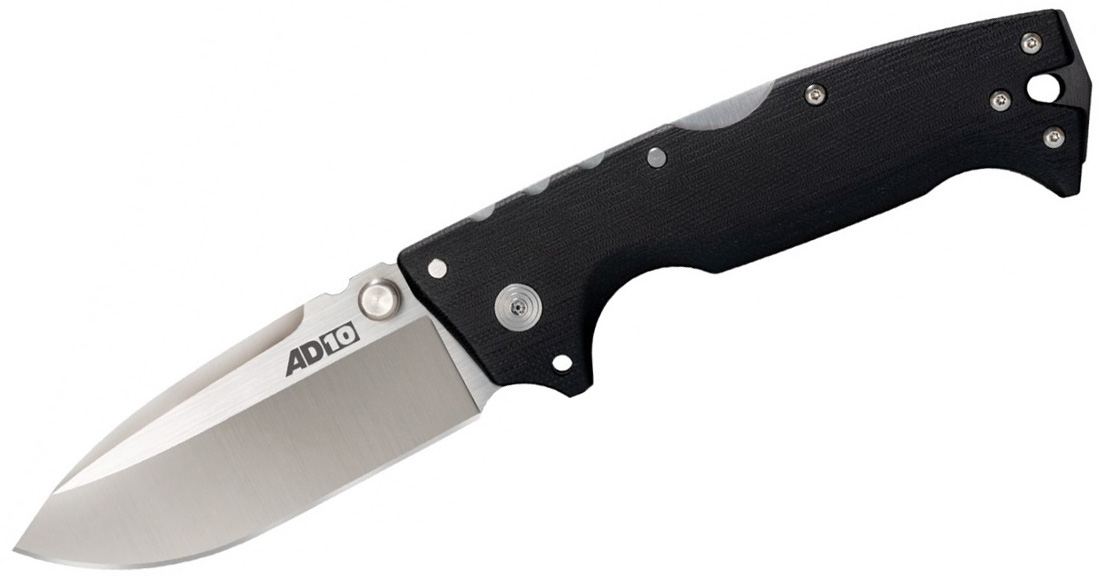 The first version of this list from 2018 had the Code 4 here, but an even newer knife knocked that off that list and has become one of Cold Steel's best knives ever: the AD-10.
The AD-10 shares a lot of similarities with the Code 4 (well probably more like the 4-MAX), but it's more of an EDC knife that's strong, durable, and well-made. It is an overbuilt folder with a beefy 3.5-inch S35VN blade. The Tri-Ad lock gives it that extra oomph needed for tough use. The handle is G-10 and boasts some helpful ergonomics.
Despite being large and powerful, it remains surprisingly lightweight. Kudos to Andrew Demko and Cold Steel for this knife.
For those who don't want to spend the full amount on the standard version, there's also the Cold Steel AD-10 Lite.

Cold Steel Tuff Lite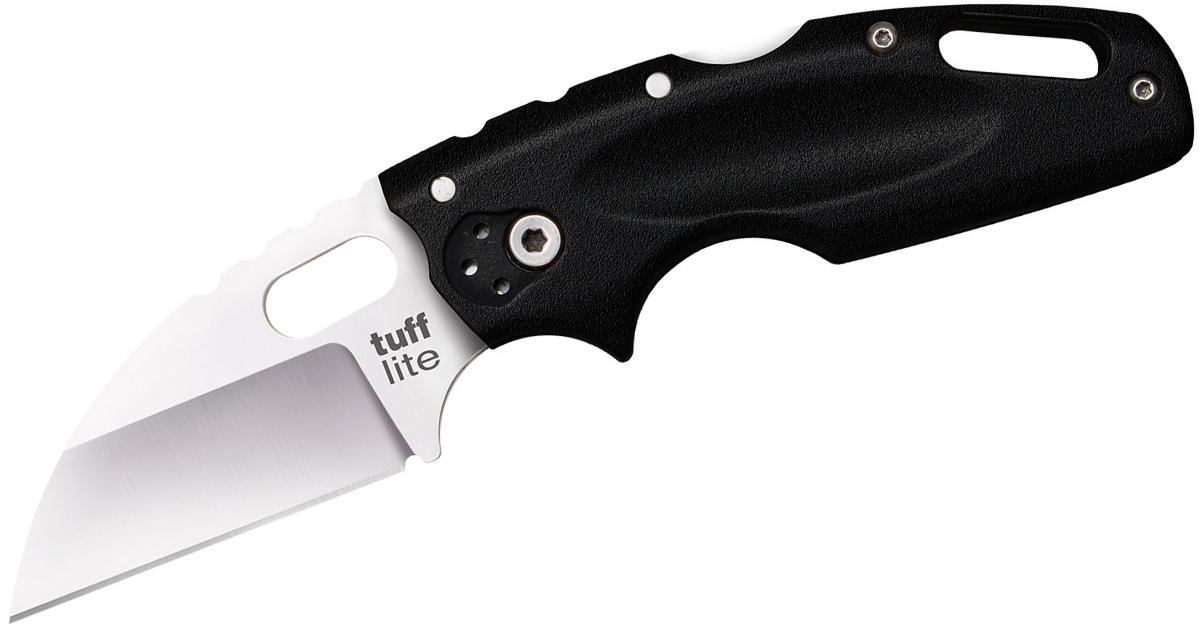 Although it might seem unlikely, the diminutive Tuff Lite also makes the list of best Cold Steel knives. The design eschews everything we know and love about Cold Steel — massive folders, tactical designs, pricier.Instead, the Tuff Lite is a small folder with a little 2.5-inch Wharncliffe blade.
The blade engages with an oval cutout and locks with the Tri-Ad lock (there's some Cold Steel DNA).The handle is black Griv-Ex. If you have to have one Cold Steel in your collection and you can't afford much, opt for this one.

Cold Steel Voyager XL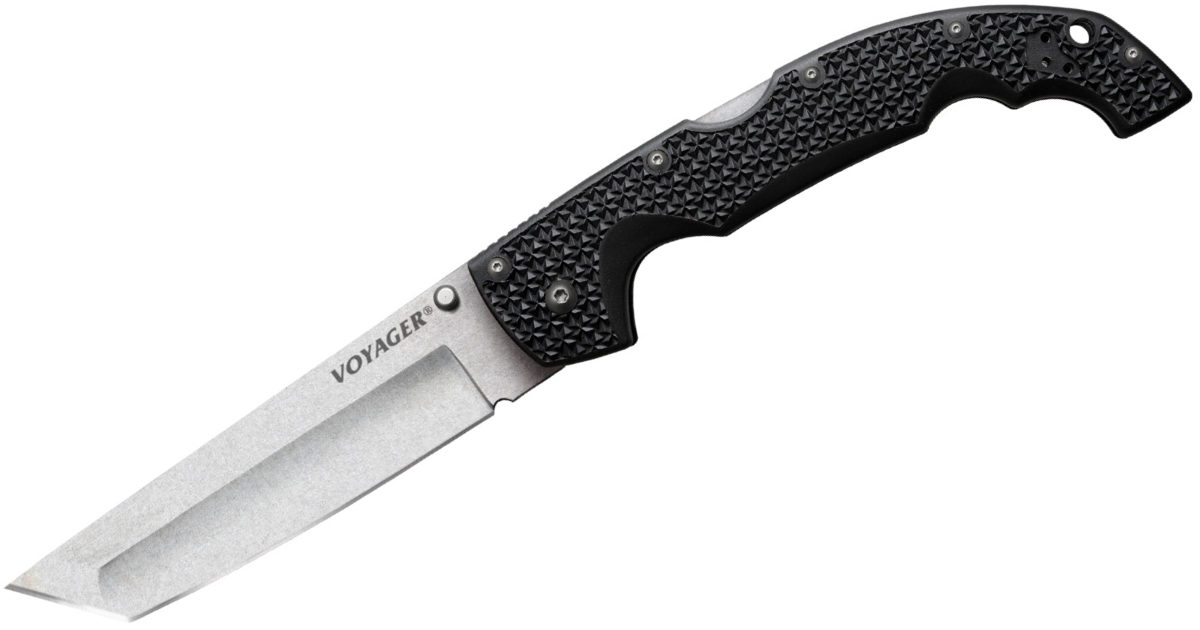 The Voyager series is a mainstay of Cold Steel.
They come in all sorts of sizes and blade shapes, including the more recent Kris-style blade. However, the extra large variant with tanto blade is often touted as one of the best.
This beast of a knife features a 5.5-inch blade made from AUS-10A steel with a black GFN handle.

Cold Steel SRK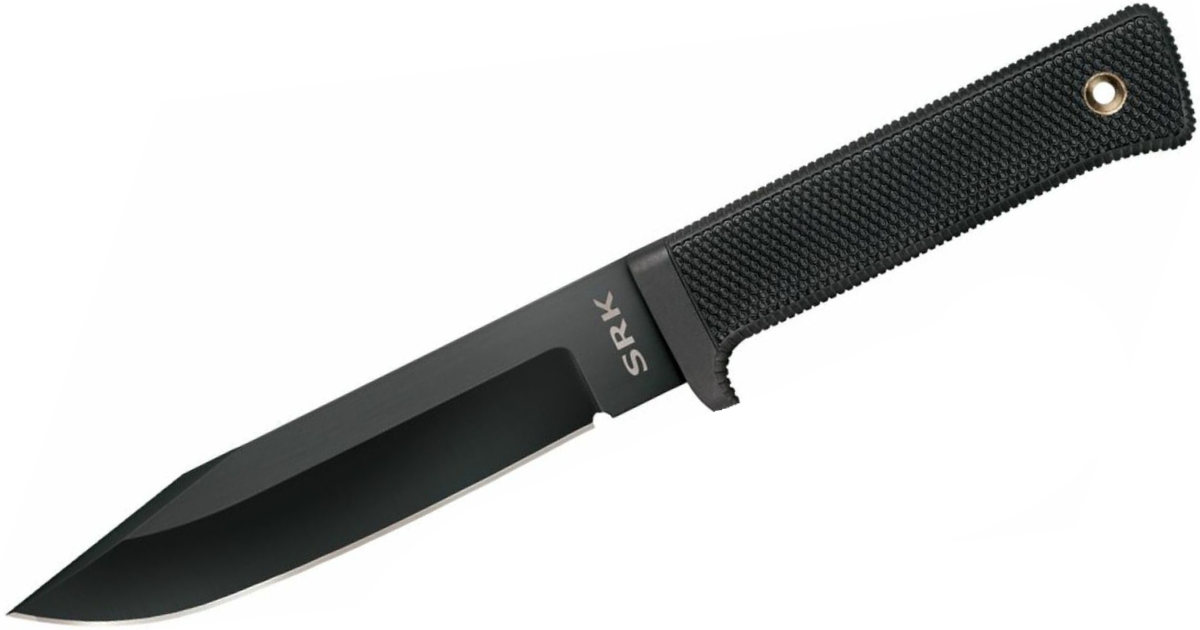 Could I leave the Cold Steel SRK off this list? Absolutely not. Standing for Survival Rescue Knife, this is one of the best fixed blade knives out there.
If you have followed Survival Lilly on YouTube, you'll notice she loves this knife and uses it until its destruction (literally). The knife has a 6-inch blade and comes in different steels. There's even an SRK Compact now too. The handle is Kray-Ex, which can take a beating like few other materials.It also comes with a Secure-Ex sheath.
If you want a fixed blade you can bet your life on, it's hard to top the SRK.

Cold Steel Luzon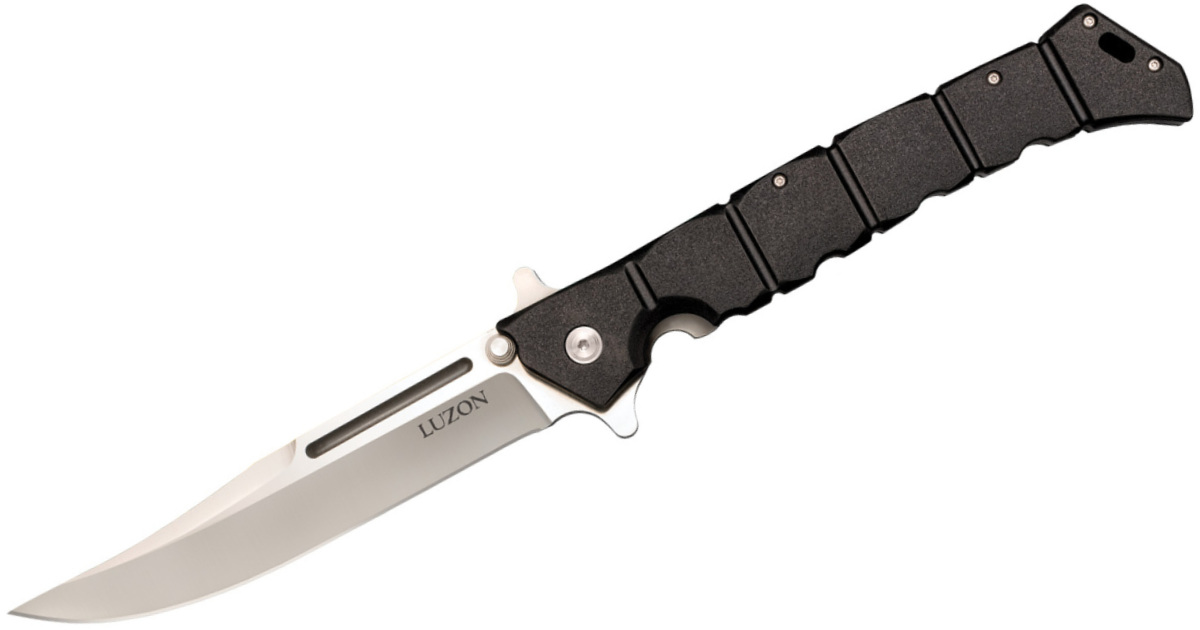 The Luzon is another relatively new knife that had to kick another off the list. casinodeguide com(See you later Cold Steel Black Talon II — you still remain one of the best self-defense knives available.) The Luzon is an interesting design that injects modern sensibilities into the balisongs in Cold Steel President Lynn Thompson's collection. Instead of the butterfly mechanism, this folder is a flipper.
This large version has a long 6-inch blade with a 7.5-inch GFN handle. It's almost like a folding sword. There is also a medium version if you tend toward smaller knives.

Cold Steel 4-Max Scout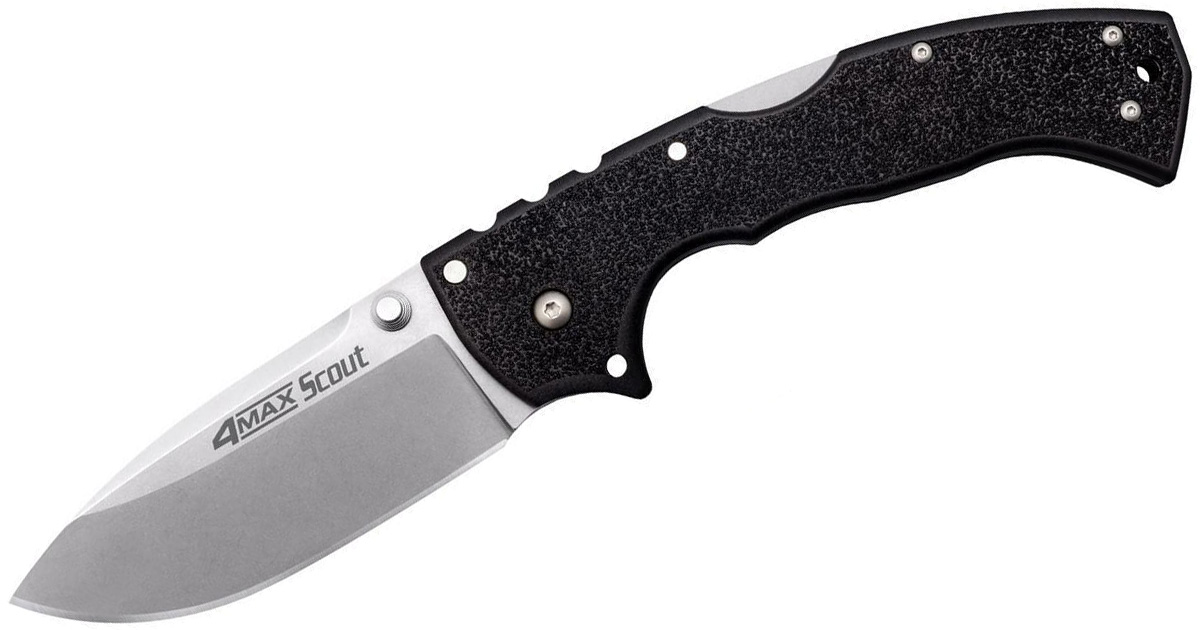 When we first made this list, the 4-Max had barely come out and was only available in an ultra-premium super expensive version. Although it was clearly a beast of a knife with a lot to love, the 4-Max was just a bit too expensive for the common man.
Cold Steel fixed their mistake with the 4-Max Scout.
This huge folder retains the look and feel of the original but at a fraction of the price. When you first see this knife with its 4-inch blade and beefy handle, you'll probably think it's over the top. That is until you actually use the knife on a job site.
For those who want something even bigger and with more premium materials, there's now the Cold Steel 4-Max Elite.

Cold Steel Urban Edge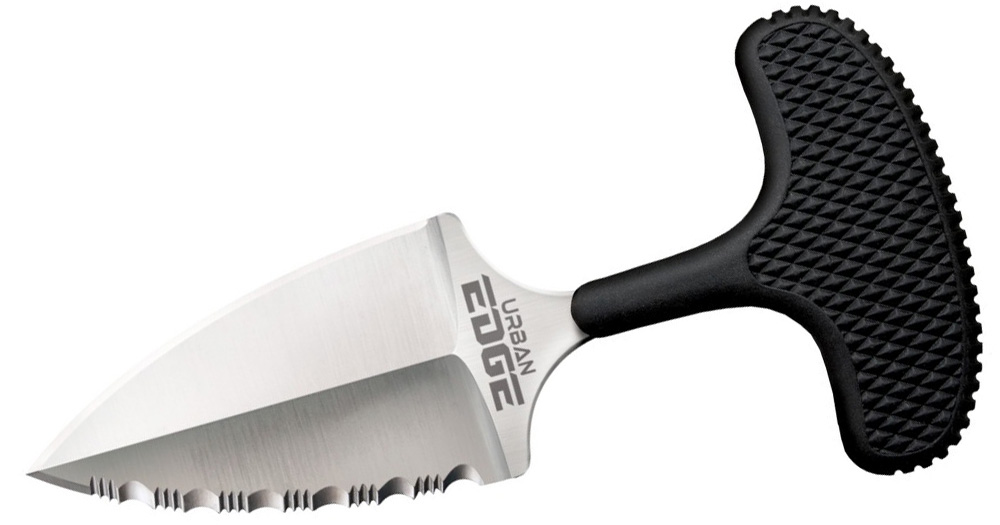 Finally, there's the Urban Edge.To be honest, I'm really confused by the naming of this series of knives.It seems like there's the Urban Pal, Best Pal, and Mini Pal — then there's also the Urban Edge. Either way, the Urban Edge is the best version. The push dagger is described as a versatile and useful everyday carry tool.
Push daggers are historically self-defense tools, but the version with the combo edge (one side serrated and one side straight) allows you to use it for everyday tasks like opening boxes or self-defense. The blade is only 2.5 inches and is made from AUS8A steel. The handle is Kray-Ex like many others on this list. I would just be mindful about your local laws when carrying this little guy because it would likely be considered a dagger.

Honorable Mentions:
I'm adding this section of honorable mentions to our posts on the best knives because there are so many that just missed the mark. For Cold Steel, other great knives include the Cold Steel Voyager series, Cold Steel AK-47, Cold Steel Finn Wolf, and Cold Steel Range Boss.