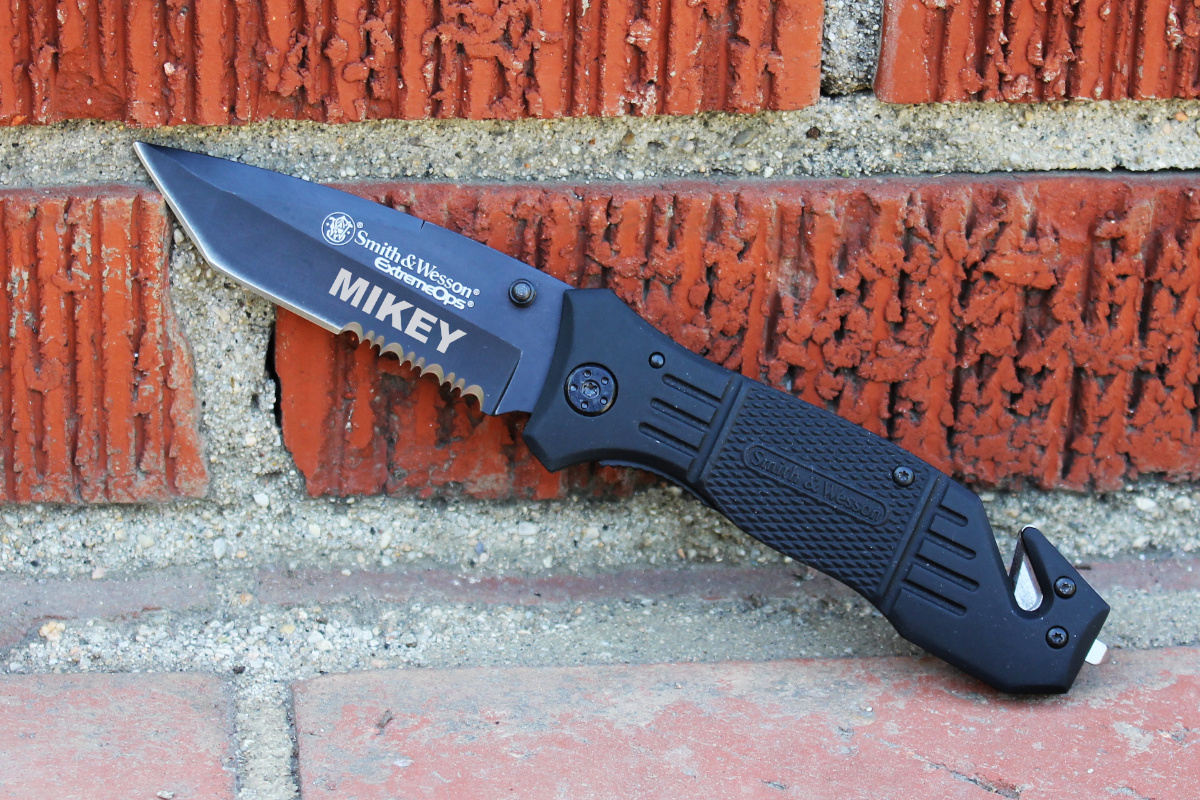 There are so many things that make laser-engraved knives the perfect gift (something we've written about extensively), but basically they are functional and meaningful.
But what exactly should you get engraved on a knife?
That's the million dollar question that can make or break your gift.
Our engraved knife experts at Knife Depot have engraved thousands of knives over the years, so we know a thing or two about what looks good on an engraved knife.
If you're having trouble deciding what to engrave on a knife, here are some tips and suggestions.
Name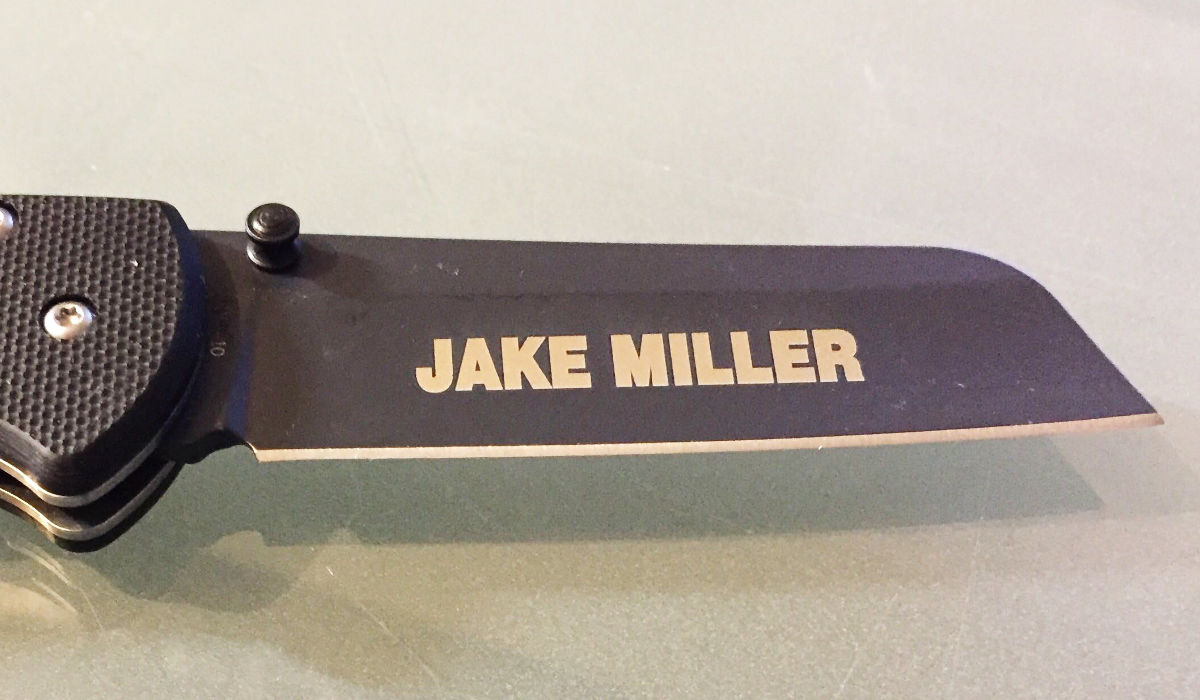 Out of the thousands of knives we've engraved, names are by far the most common.
It just makes sense. While it may seem counterintuitive to have your name on a knife, it just makes things more personal than a generic knife with no engraving.