Since man first started using knives, he's been doing one of two things.
1) He's been using knives for things they weren't meant for, like throwing them at an oversized novelty playing card while an assistant holds it. 2) He's been creating crazy creations with knives that shouldn't exist, like the knife gun or the knife chainsaw.
Well, one guy managed to do both of those at once.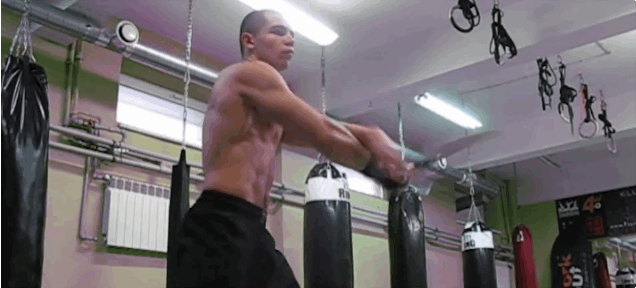 Before we get to the meat of the story, let's once again preface this with a do-not-try-this-at-home disclaimer.
A Polish martial artist named Kacper Borowski decided to take his artful skill of twirling things to the next level by affixing knives to his nunchucks.
While we've seen this in games like Soulcalibur, it's still crazy to watch someone do this, and I admittedly held my breath hoping he would come to his senses and stop.