Behold the wonders of titanium. This metal alloy has so many advantages in its favor—from superior corrosion resistance to excellent durability—that it's a coveted material. Even though it's heavier than other materials like carbon fiber, titanium is surprisingly lightweight for a strong metal. The amalgamation of all these characteristics makes titanium one hell of a material for knife handles.
No company has done a better job at making titanium handles than Spyderco. So, we decided to take a look at five Spyderco knives that expertly utilized titanium handles.
Spyderco Delica 4, Titanium Handle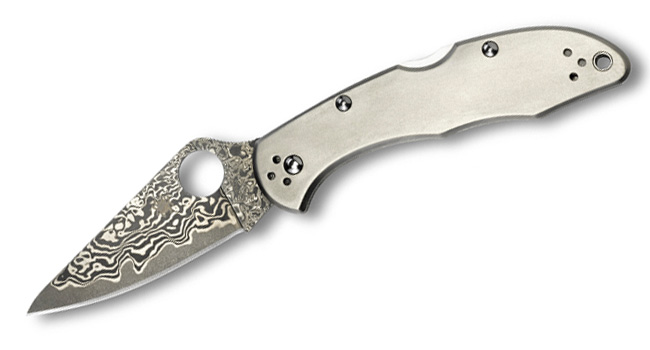 Let's kick things off with a classic: the Spyderco Delica 4. This iteration of the iconic model that turned the knife world upside down features a simple titanium handle with a bead-blasted matte finish. Its good-looking titanium handle probably takes a backseat to the Damascus blade with a core of VG-10, but the handle deserves some love.

Spyderco Native 5 Fluted Titanium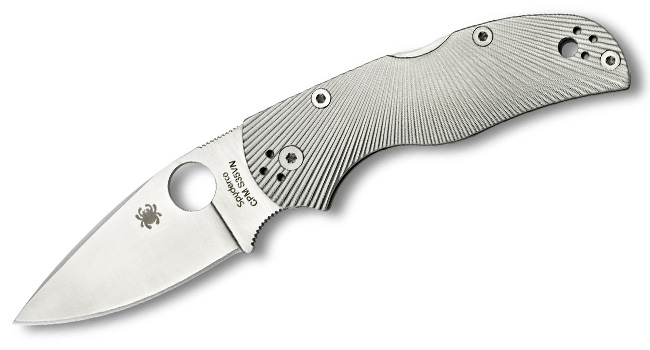 For Spyderco, it's not just enough to create a knife with a titanium handle. Spyderco has to go all out and give the titanium handle some life and personality. Take this version of the popular Spyderco Native 5, for example. This impressive knife boasts a finely machined fluted titanium handle that'll knock your socks off.
While you might be inclined to keep this behind a display glass for its striking beauty, it's actually an excellent EDC—thanks to its 3-inch blade made from CPM S35VN stainless steel.

Spyderco Burch Chubby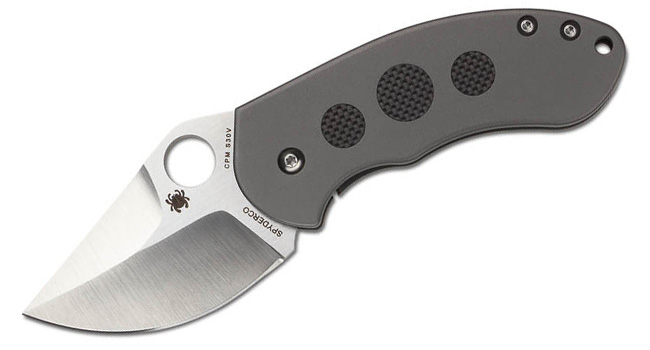 Michael Burch brings a version of one of his most popular custom folders to Spyderco with the Burch Chubby. The stout 2.3-inch handle is made from CPM S30V stainless steel and complemented by the outstanding titanium handle. One complaint about titanium handles is the lack of grip, but the Burch Chubby solves that issue with three circular carbon fiber inlays.

Spyderco Mike Draper Folder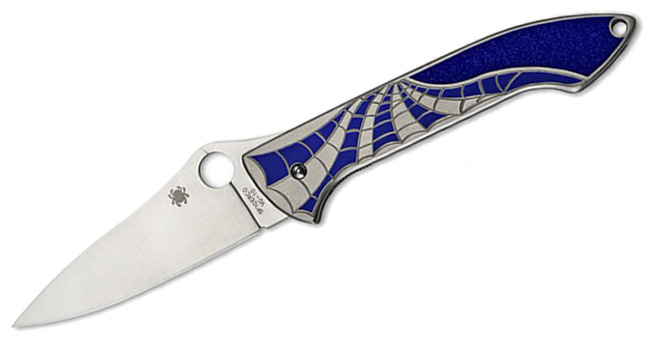 Mike Draper is yet another custom knifemaker who brought a personal touch to his Spyderco design. The titanium handle instantly draws in the eyes due to its handsome blue coloration. The handle is constructed from two pieces of solid titanium that are CNC machined to produce that spider web pattern you see. Portions of the handle are colorized while others have a matte finish.
You'll probably look at the handle immediately, but the VG-10 blade with a unique shape and the trademark Round Hole is quite a performer.

Spyderco Chaparral Stepped Titanium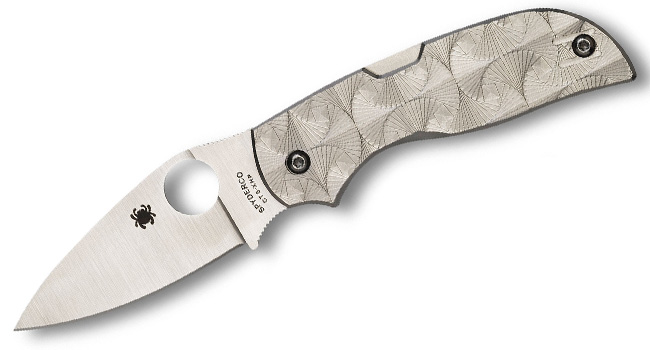 The Chaparral actually comes in two titanium iterations, but the intricacies on this version are unparalleled. The handle on this Chaparral features solid titanium scales meticulously CNC machined with what Spyderco calls a three-dimensional "stepped" pattern. It's hard to get a good look from this picture, but the handle is almost like an optical illusion.
The Chaparral also has a CTS XHP stainless steel blade, a back lock, and a reversible deep-pocket wire clip. I'm not sure a knife can get more exquisite than this.

---