This article was first published back in May 2016. It was updated in October 2020 to reflect newer models.
Behold the wonders of titanium.
This metal alloy has so many advantages in its favor—from superior corrosion resistance to excellent durability—that it's a coveted material. Even though it's heavier than other materials like carbon fiber, titanium is surprisingly lightweight for a strong metal. The amalgamation of all these characteristics makes titanium one hell of a material for knife handles.
No company has done a better job at making titanium handles than Spyderco. So, we decided to take a look at six Spyderco knives that expertly utilized titanium handles.
1. Spyderco Delica 4, Damascus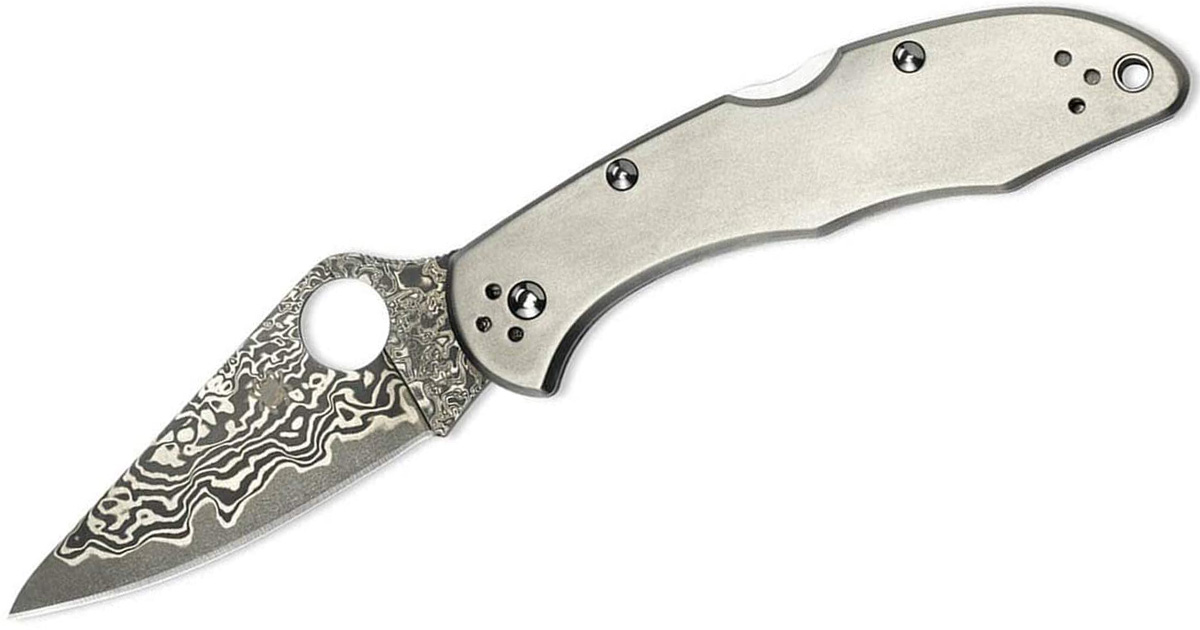 Let's kick things off with a classic: the Spyderco Delica 4. This iteration of the iconic model that turned the knife world upside down features a simple titanium handle with a bead-blasted matte finish. Its good-looking titanium handle probably takes a backseat to the Damascus blade with a core of VG-10, but the handle deserves some love.

2. Spyderco SpydieChef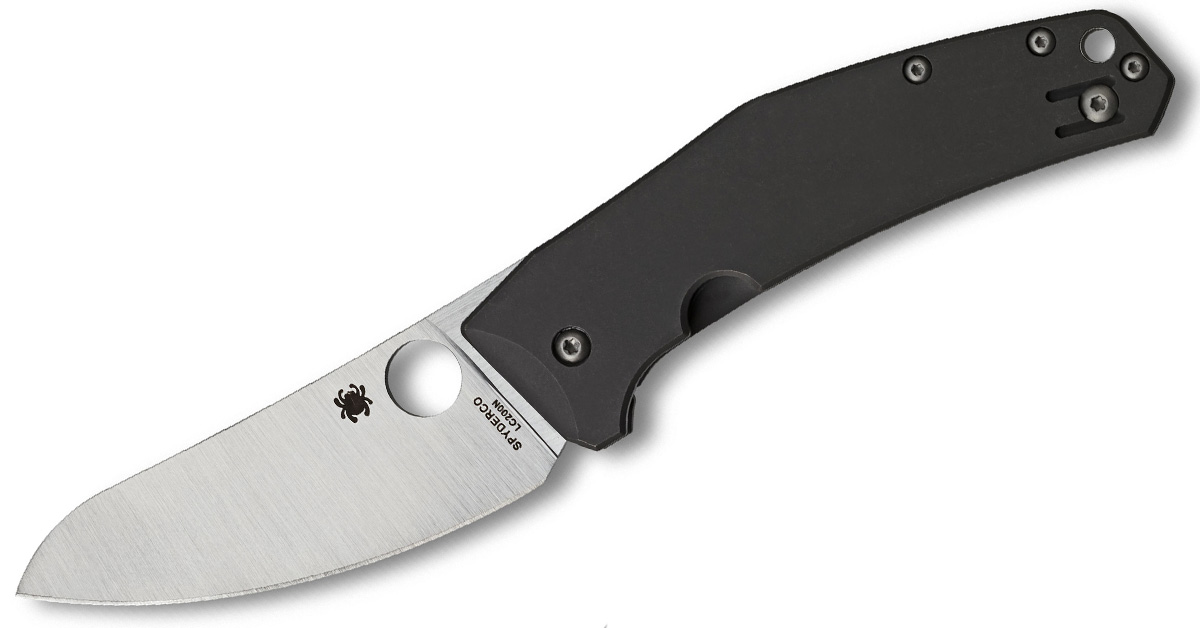 Back when this article was first published, the Spyderco SpydieChef wasn't out yet. Since its release, this titanium folder has vaulted up to become not just one of Spyderco's best titanium knives but one of Spyderco's best knives ever.
This folder has LC200N steel with a simple yet fantastic design.

3. Spyderco Paysan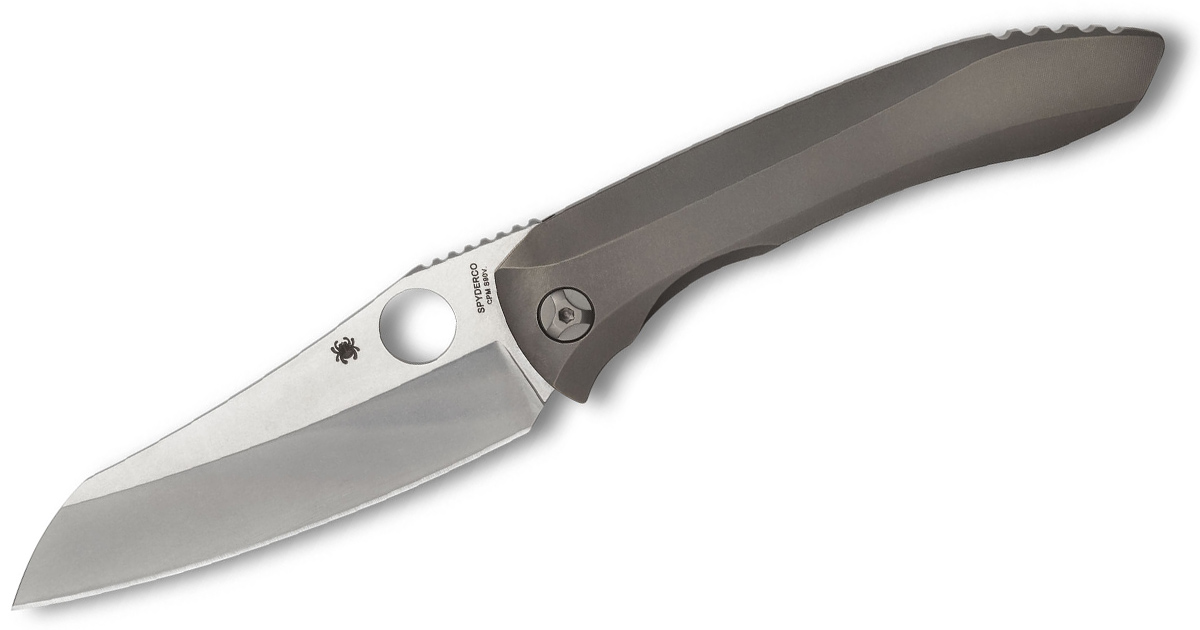 Unfortunately, many of the best and most unique titanium knives have been discontinued, including the artistic fluted titanium Native 5. However, there is still one titanium knife that essentially qualifies as art: the Paysan.
This ultra premium folder uses S90V steel for its blade, but the real magic comes in the  one-piece handle machined from solid titanium.

4. Spyderco McBee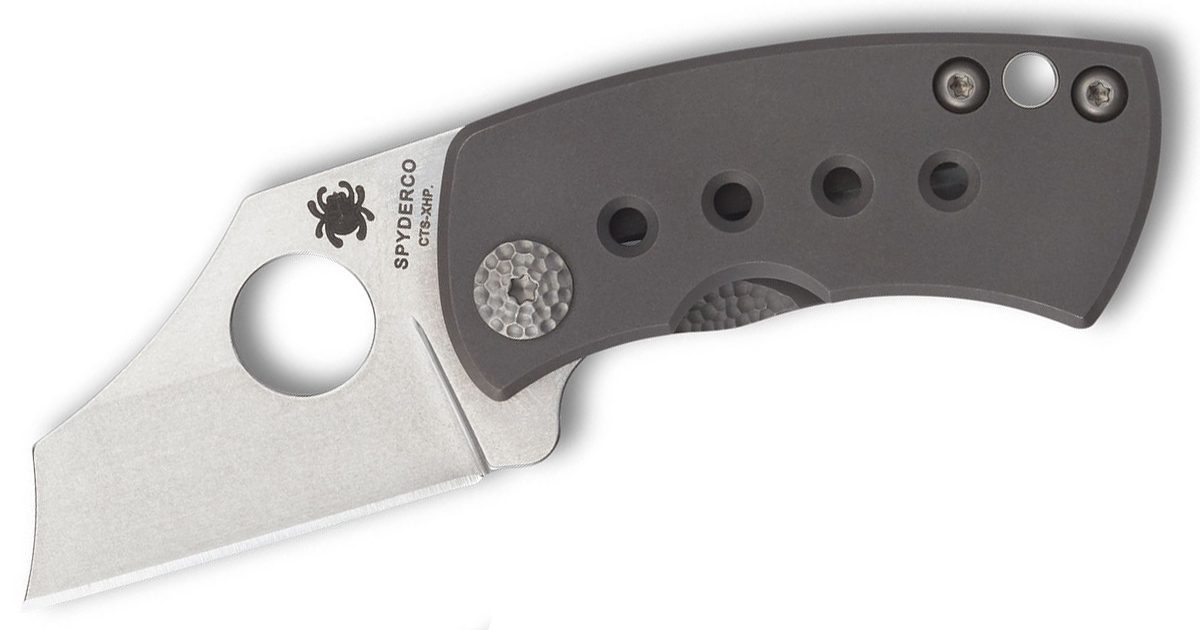 This tiny little folder from Jonathan McNees looks like a novelty, but it's a surprisingly efficient EDC knife. It has a CTS XHP steel Wharncliffe blade.
The solid titanium scales have a matte finish and feature what Spyderco calls McNee's "signature stippling on the lock recess and the pivot pin screw heads."

5. Spyderco Chaparral, Stepped Ti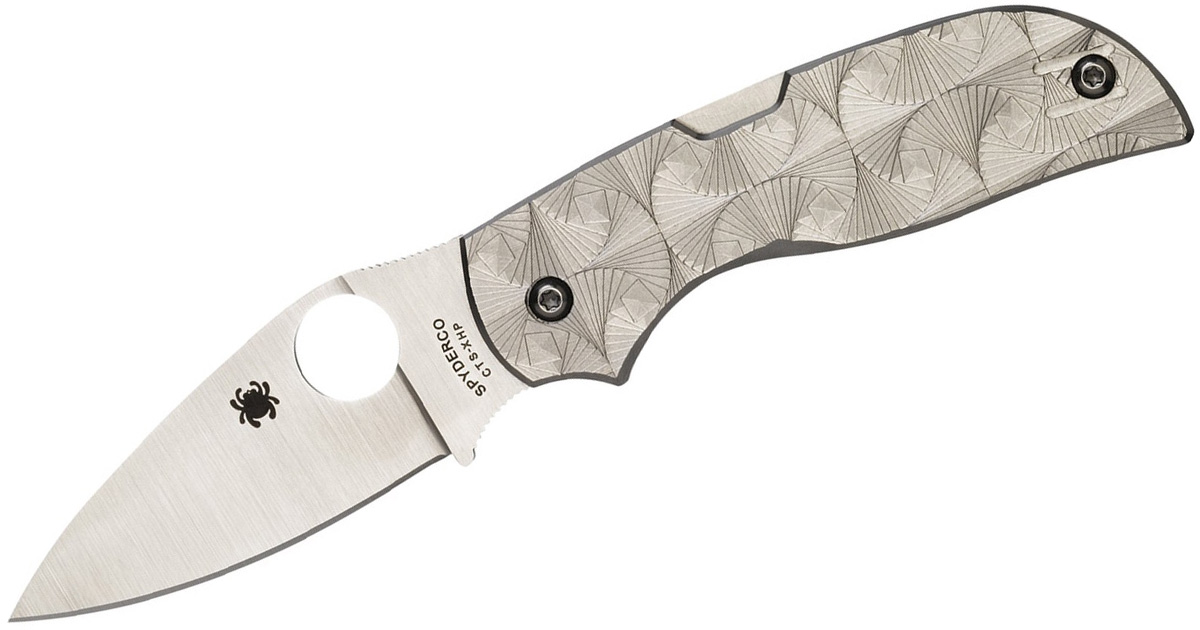 The Chaparral actually comes in two titanium iterations, but the intricacies on this version are unparalleled. The handle on this Chaparral features solid titanium scales meticulously CNC machined with what Spyderco calls a three-dimensional "stepped" pattern. It's hard to get a good look from this picture, but the handle is almost like an optical illusion.
The Chaparral also has a CTS XHP stainless steel blade, a back lock, and a reversible deep-pocket wire clip. I'm not sure a knife can get more exquisite than this.

6. Spyderco SwayBack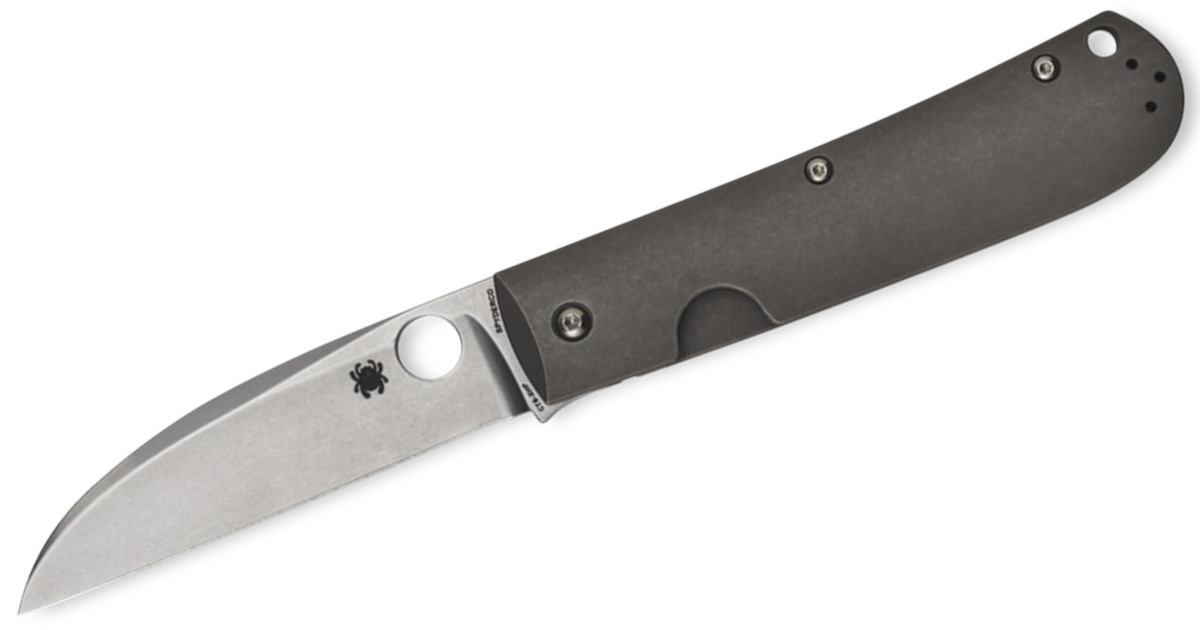 Marcin Slysz, the creator of the previously mentioned SpydieChef and old fan favorite Slysz Bowie, recently designed the SwayBack — a modern take on the traditional pattern. This knife has a long Wharncliffe blade made from S30V steel.
It also has titanium handles that are crowned for comfort.

You May Also Like