Getting your first knife is a step into adulthood. You're given the knife with the implicit agreement that you're responsible and old enough to be trusted with a tool that's often misused by those who are reckless, untrustworthy, and immature.
Whether you're giving someone their first knife or receiving it, there are some knives that are more appropriate for the occasion than others.
I first wrote this post way back in April 2012, so I decided to take a fresher look at some of the best first knives to give someone. Not only do I have two kids now but I've also learned a lot more about knives in the ensuing years.
Keep in mind that the knife is dependent on the age and maturity of the person  (for example, you wouldn't want to give a Smith & Wesson MAGIC assisted opening knife to an immature 7-year-old).
The knives range in prices, designs, and styles. Check them out.
Let us know your first knife in the comments!
Victorinox Swiss Army Knife Tinker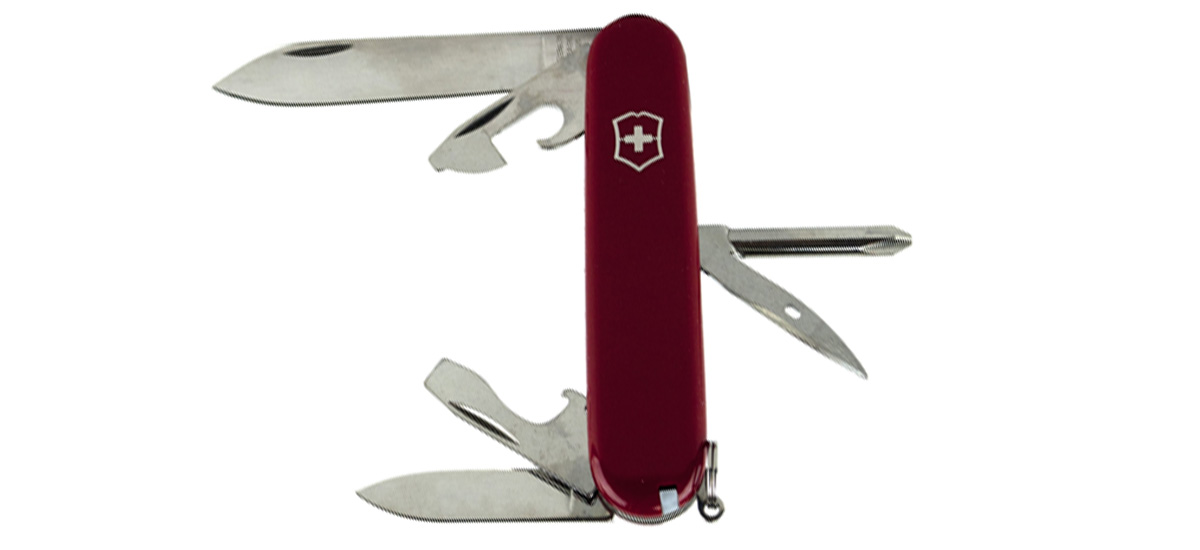 The Swiss Army Knife is the quintessential first knife for anyone. It was my first knife and probably yours. There are many reasons why you wouldn't want to get an SAK for a first-timer but the opposite is true as well.
Since the Tinker is a bit smaller and still has a variety of tools, it could potentially come in handy more often and further empower the knife's owner.

Spyderco Ambitious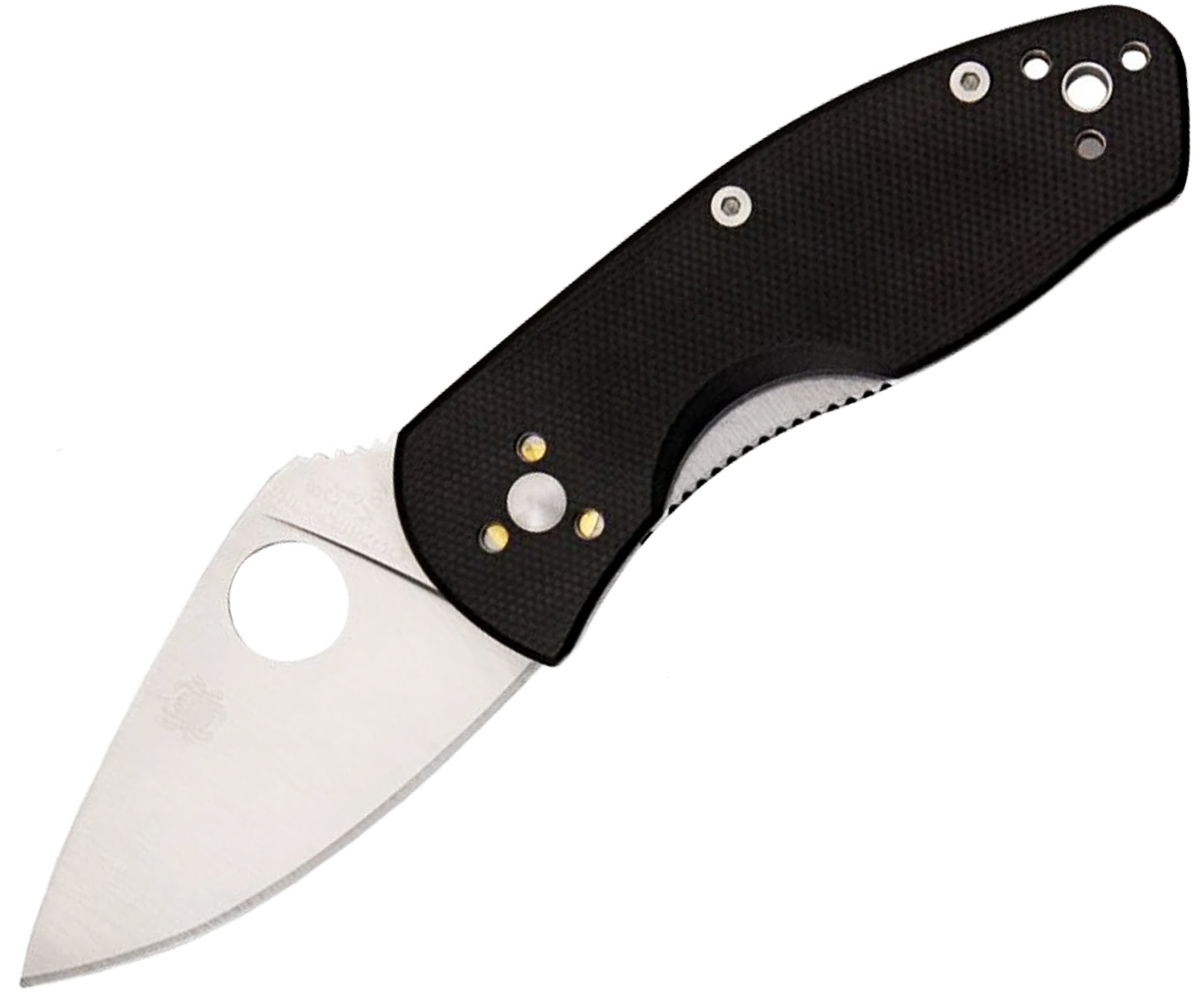 Spyderco makes an array of excellent knives that could work well for younger audiences. For example, there's the Delica or Dragonfly (the latter of which you could get a wooden version as a trainer), but those tend to be a little more expensive. That's why I argue the Spyderco Ambitious is the top choice from Spyderco.
The Ambitious is the smallest brother of the famous Tenacious. It has the general Tenacious qualities but in a smaller package. The blade is 2.25 inches, the scales are G-10, and it locks open with a liner.

Old Timer Minuteman 2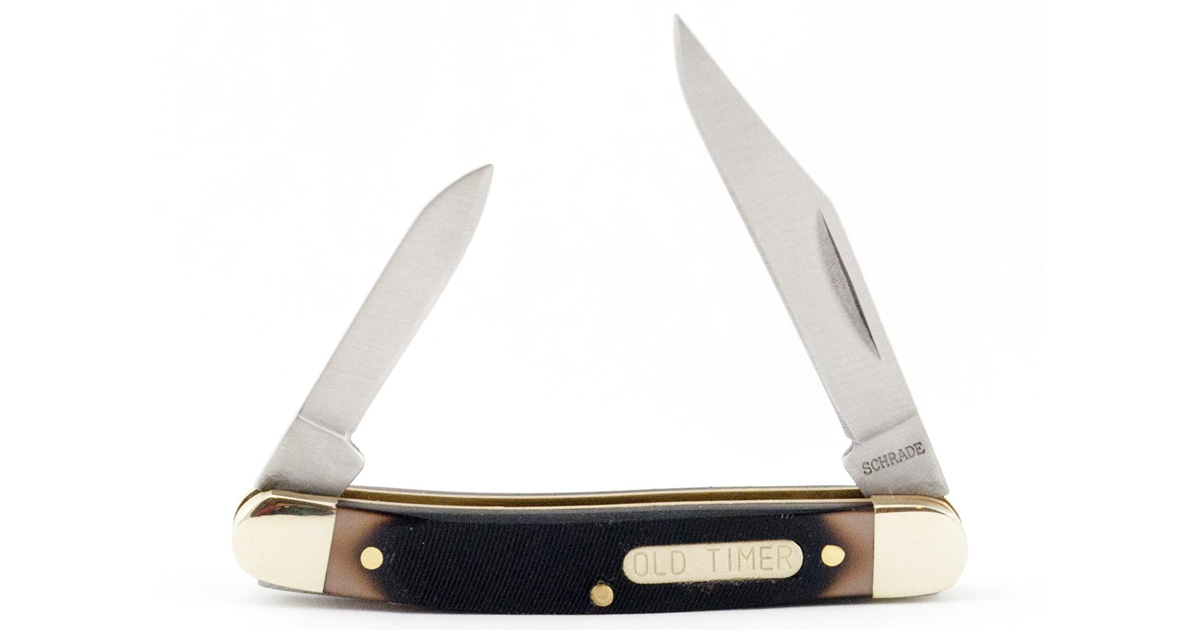 The Old Timer is a great pocket knife brand to give someone as a first knife. This Old Timer Minuteman 2 features two stainless steel blades and is remarkably light at 1 oz. There's also something special in giving (or getting) a knife with such a deep tradition and classic look and feel of a Schrade Old Timer.

Morakniv Scout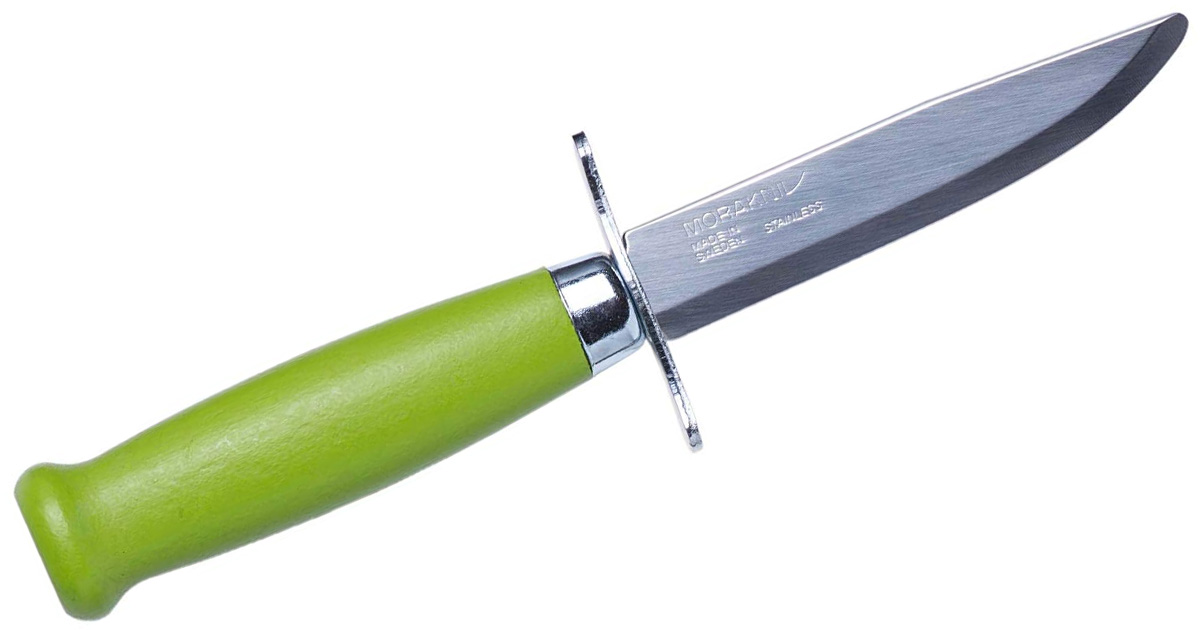 A fixed blade for a first knife? You bet. In a way, fixed blades can often be safer than folding knives because there are no moving parts involved. They can also be a little less safe because you can't store them away in the pocket. However, if your kid spends a lot of time outdoors, a fixed blade can be an excellent option.
Morakniv, the maker of the classic mora knives, makes a few models especially for younger kids. You can honestly go for any of the Morakniv knives, but the Scout is good place to start. If you want to go all in, the Morakniv Rookie has a rounded tip and a finger guard.

Benchmade Mini Griptilian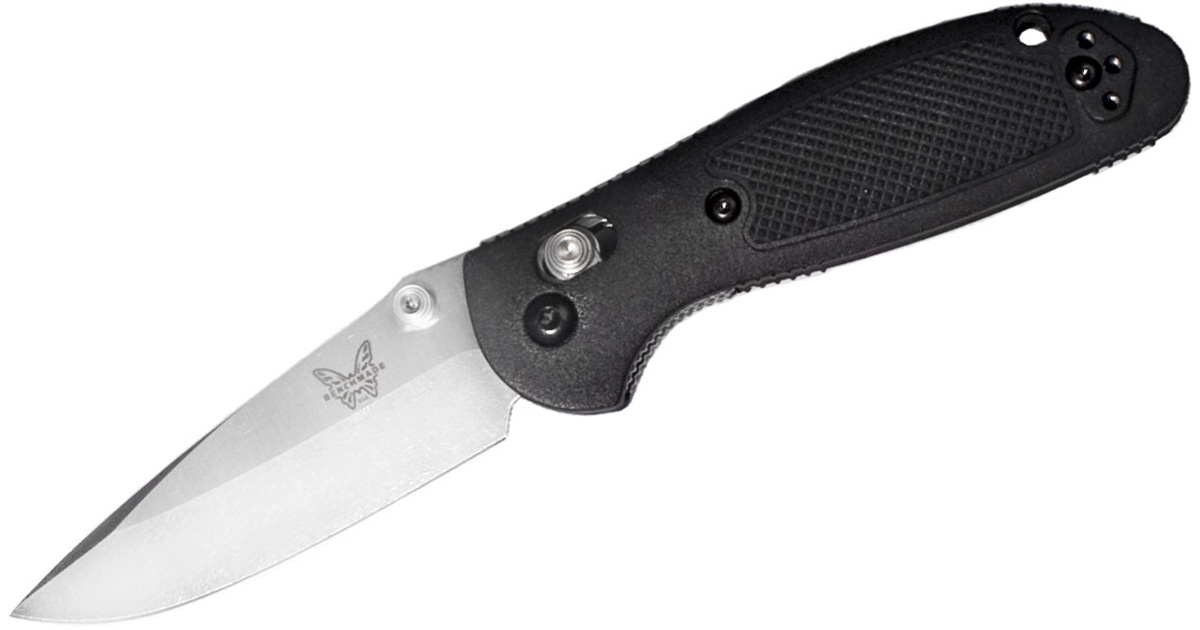 OK, so I admit this one might be a bit out of the price range but it is such a great first knife. The AXIS lock helps keep the hands out of the way of closing the knife, the size is good with a blade just under 3 inches, and the design is simple and nonthreatening.
If the kid is responsible, a Mini Griptilian would make an excellent first knife, though don't get upset if they end up losing it somewhere.

Gerber Bear Grylls Scout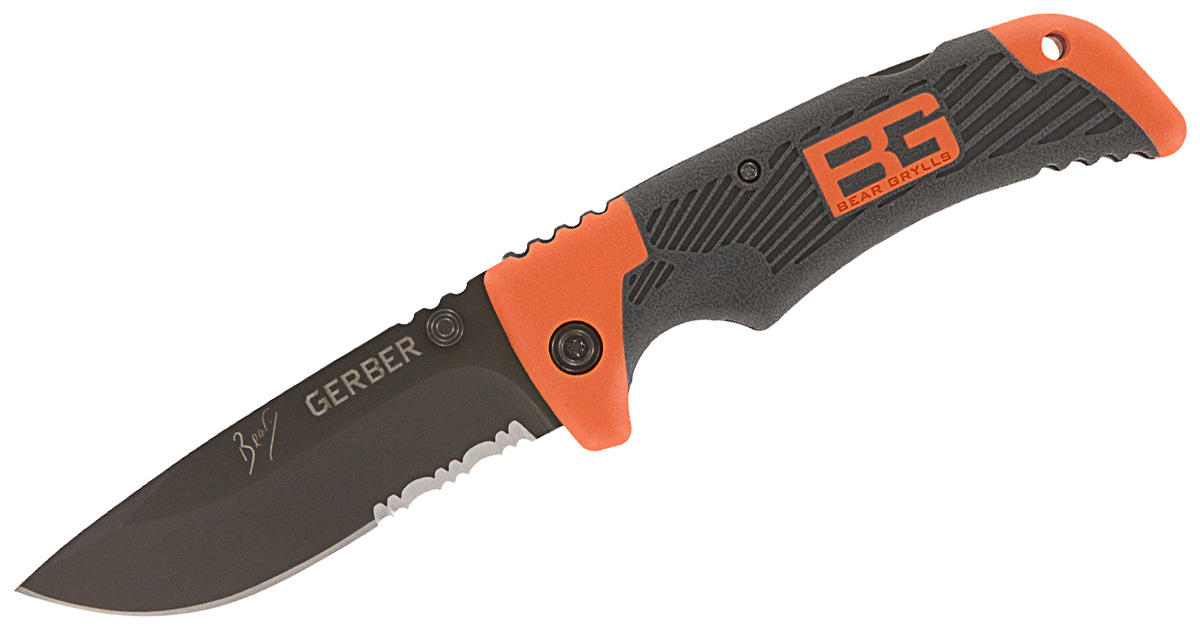 A knife from Bear Grylls? Yes. Grylls has experience as Chief UK Scout and made this knife with scouting in mind. It has a lot of features that make it a good first outdoor knife. First, the orange color schemes make it more visible. The grip is solid and durable. It locks with a lockback mechanism, which keeps the hand out of the closing path. The drop point blade is tried and true.
There's not too much else to say about this knife other than it's a good choice for an early knife carrier.

Buck BBW Bantam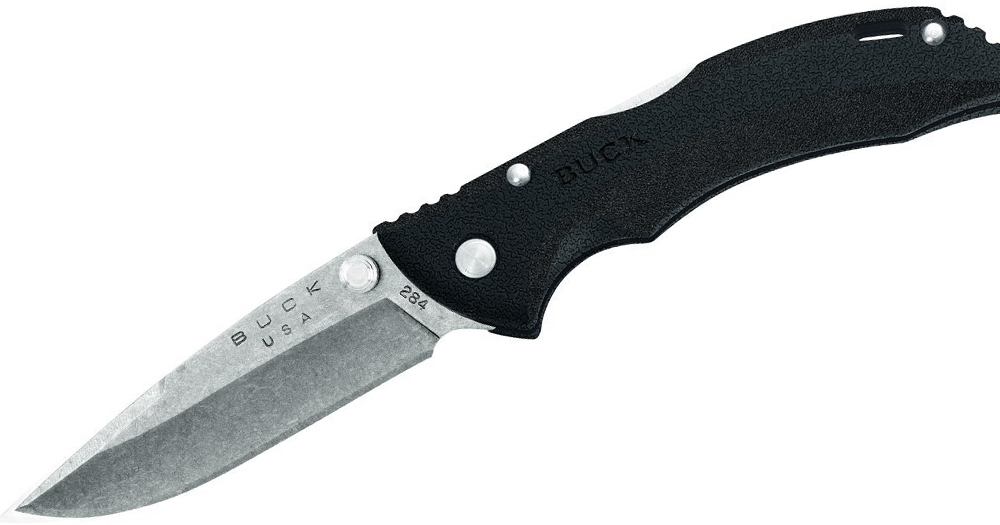 My kids are still a few years away from owning a knife, but when I do get one, it will probably be the Buck Bantam. The Bantam is a solid American-made folding knife with a reliable backlock mechanism, simple design, and solid materials — all for pretty cheap.
I think I'd go with the Bantam BBW 284 model, which is smaller. The blade is 2.75 inches — illegal in most places — and only weighs 1.5 ounces.

Opinel No 6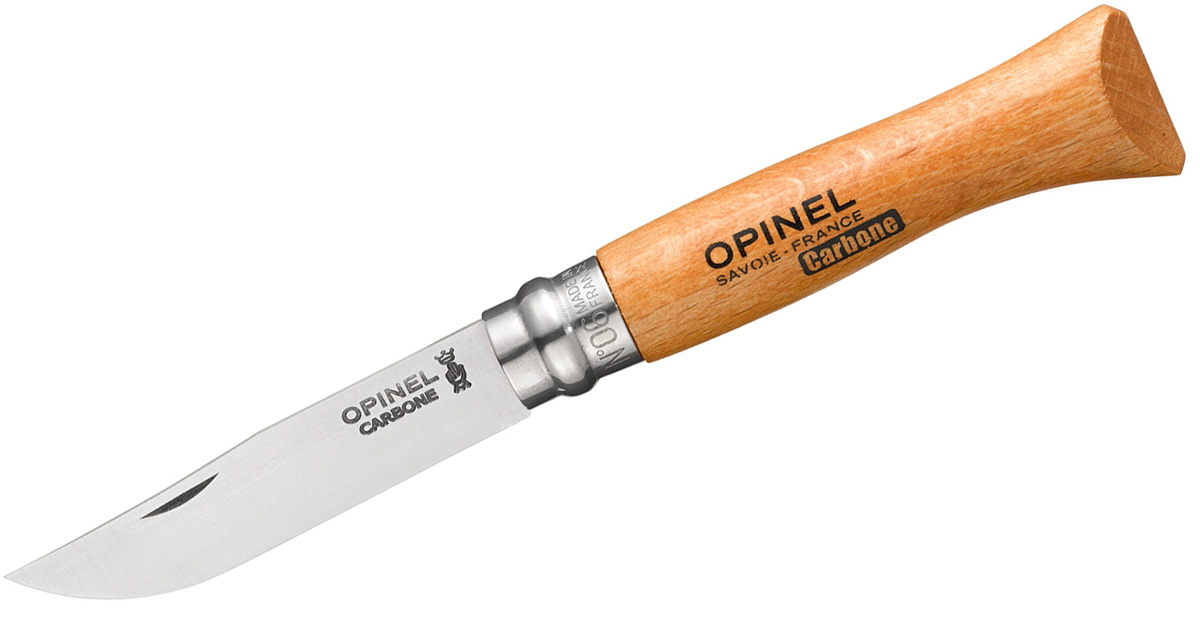 Opinel is a another knife customarily given out as a first. Not only are they reliable and unique with an interesting locking device, but they're also ideal for camping and outdoor activities. The singular blade makes it clear exactly what the knife is for.
While Opinel also makes rounded knives for kids, getting them one of those will usually tell them that you don't trust them. A simple Opinel No 6 (the smallest with the locking mechanism) would do the trick without babying them too much — unless you think they could benefit from it.

Case Sodbuster Jr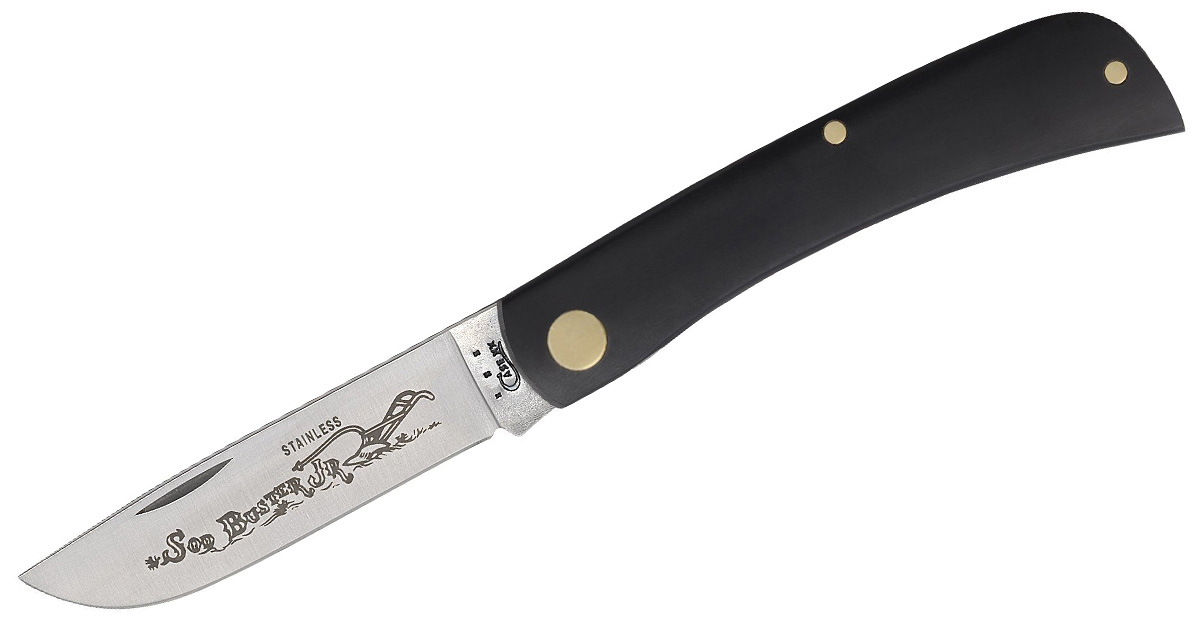 I'd argue that nearly any Case could make a good first knife, but if I had to pick one, it'd be the Sodbuster Jr. In a way, the Soddie Jr is better as a first knife because it only has one blade and the blade is larger than some of the other models (width wise).
It doesn't lock shut nor does it have great ergonomics but it's hard to beat this American-made folder as a first knife from the iconic company.

Nathan's Knife Kit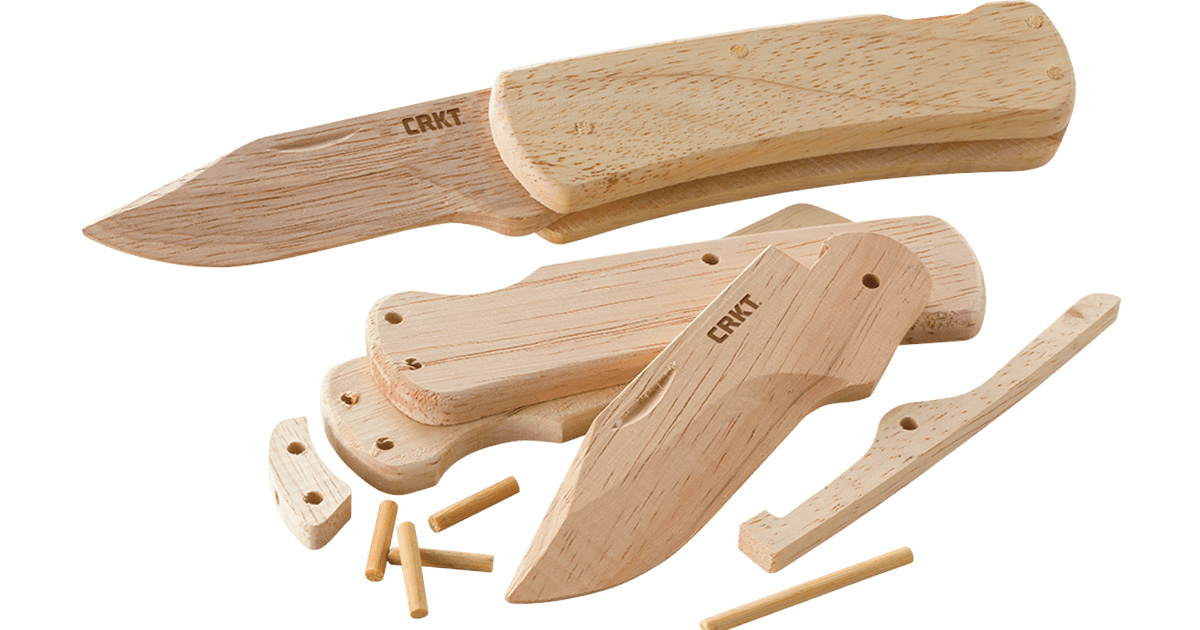 Sometimes a kid just isn't ready or responsible enough to have a real folding knife. If that's the case, you might want to grab Nathan's Knife Kit as a precursor to the real deal.
The kit was created by Glenn Klecker's son Nathan as a way to get into woodworking as well as understanding knife safety and responsibility. It's a working knife that folds and opens and you can customize it with colors and designs.
Here's a young Nathan talking about the kit:

---