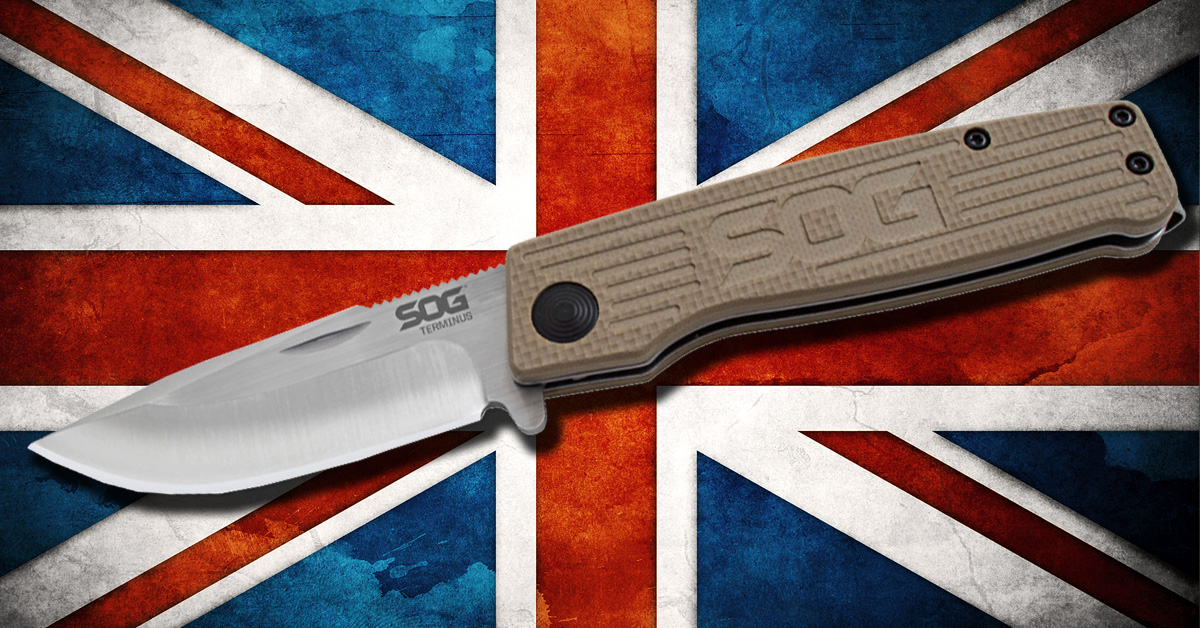 This post was originally published in April 2017 but was updated to include newer models.
There's nothing like living in the great United States of America, but sometimes you simply have to get out to see the world. Unfortunately, not all of your knives can make the trip with you.
If you're traveling to the United Kingdom (or live there), your knives will be heavily regulated and subject to confiscation if they don't meet stringent requirements (and sometimes if they do).
Despite bin campaigns, increasing regulations on knife purchases, and a general demonization of all bladed tools, knife and gun crime saw a significant spike last year. That means knives will be under even more scrutiny.
You can still carry knives in the United Kingdom under very specific circumstances.
UK Knife Laws
Before we get into the actual knives you can carry, here are the basic knife laws in the UK.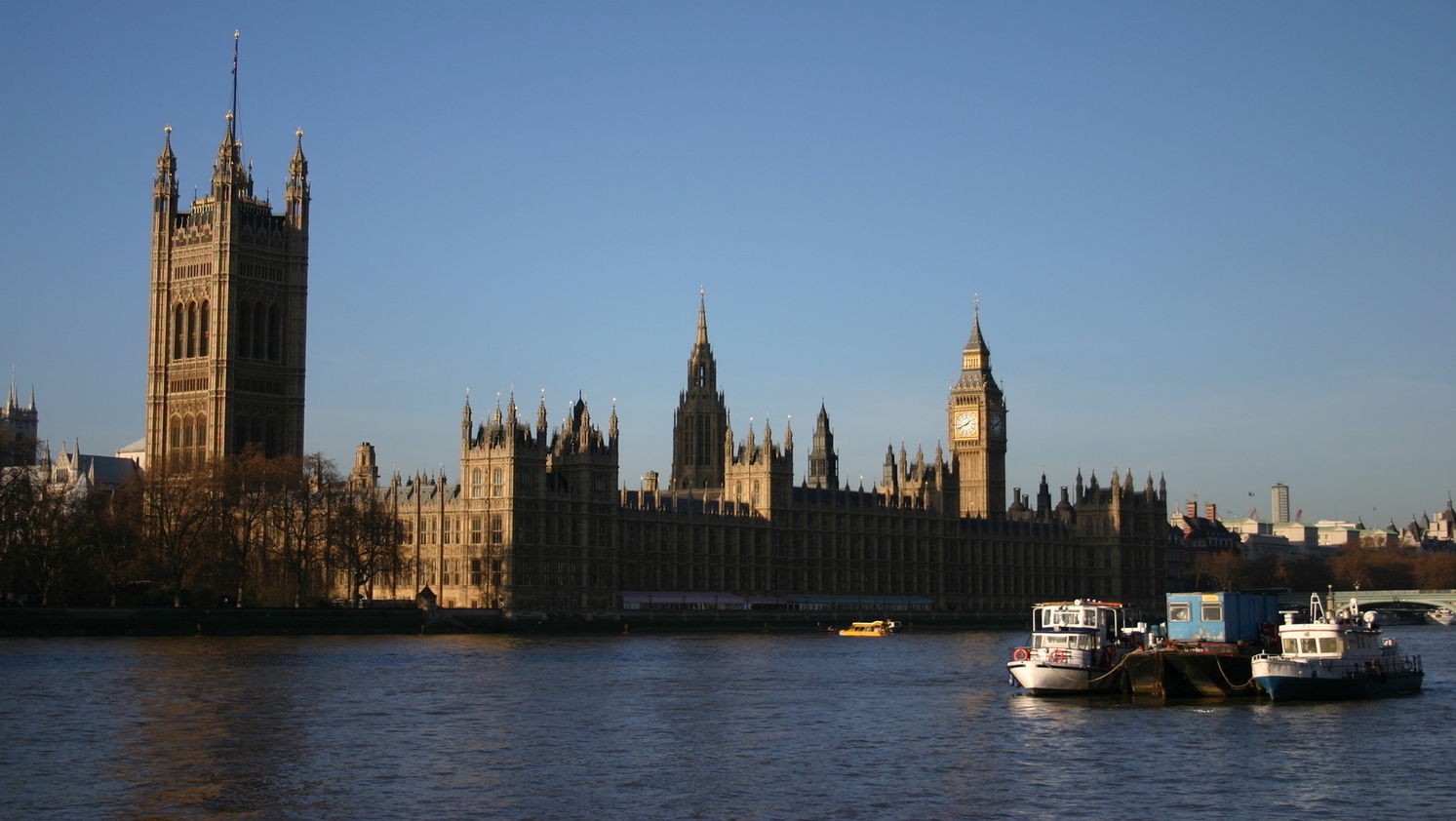 "It is illegal to carry a knife in public without good reason – unless it's a knife with a folding blade 3 inches long (7.62cm) or less." It seems like it is therefore legal to carry a larger knife or even a fixed blade as long as it's for "good reason" but I wouldn't push my luck.
All locking knives are banned, including those in multitools (RIP Victorinox SwissChamp). There's also a host of banned knives and weapons in the books, such as butterfly knives, flick knives, gravity knives, disguised knives, zombie knives (even those that fall under the regular regulations!), and more.
With that in mind, here are 12 UK-legal knives.*
*It's very possible these knives will still be taken away so exercise caution no matter what.
1. Spyderco UK Penknife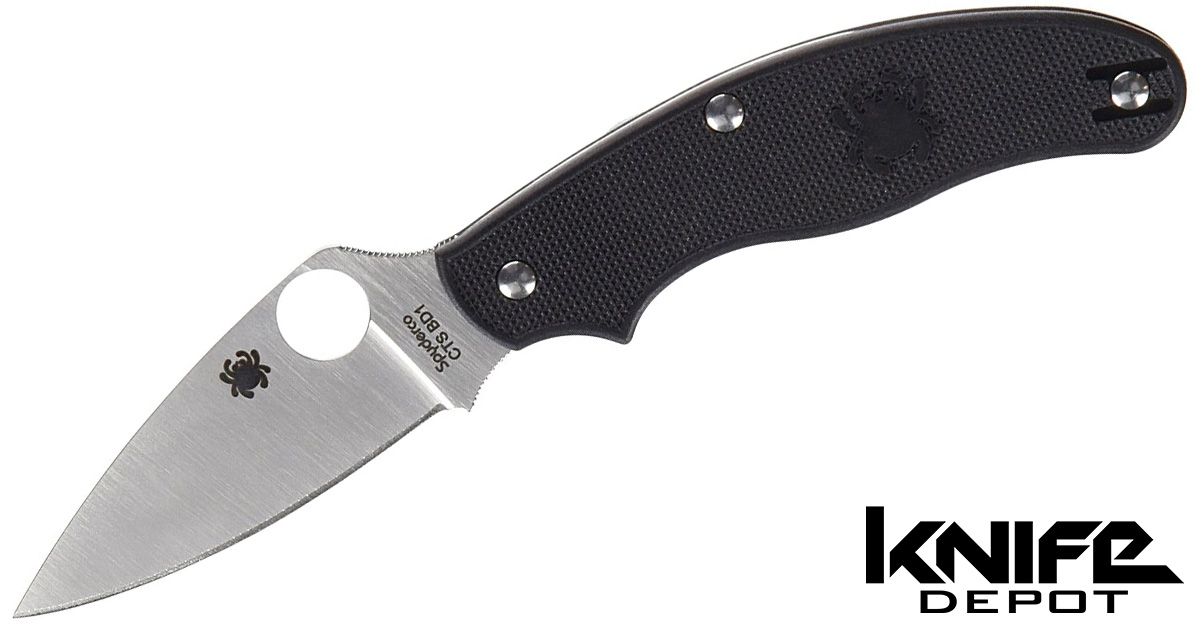 Let's start with the quintessential UK knife: the Spyderco UK Penknife. This knife typically tops all of these UK-legal lists because Spyderco designed this knife specifically with those laws in mind. The UK Penknife uses quality materials with a 2.93-inch CTS BD1 steel blade and an FRN handle. It weighs only 1.7 ounces and represents the best a typical US-made Spyderco has to offer.
Oh, and like all of these knives, the UK Penknife is a slip joint except this one has a notched joint.

2. Cold Steel Lucky One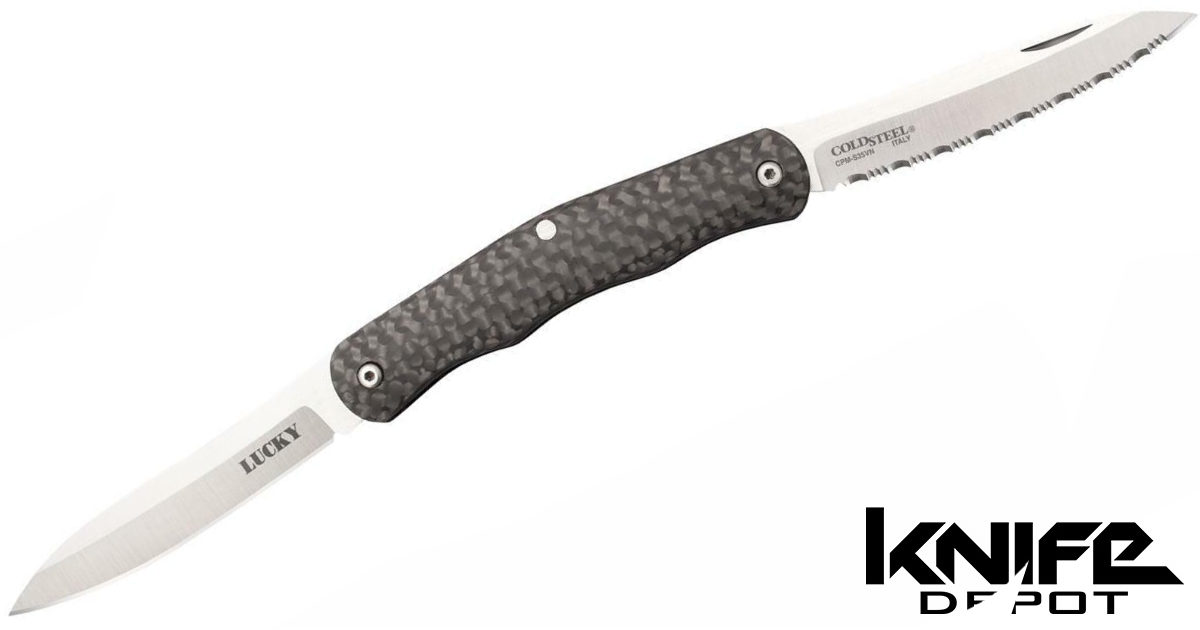 Cold Steel is best known for its humungous knives with some of the most "threatening features," like flippers, dagger blades, serrations, and everything else the "common" person might be intimidated by. But they do offer a thin double-bladed slip joint folder that's OK to carry in the UK called the Lucky.
The sub-3-inch blade uses premium S35VN steel and lightweight carbon fiber scales. It may be the only knife Cold Steel offers that's UK-friendly.

3. CRKT Dually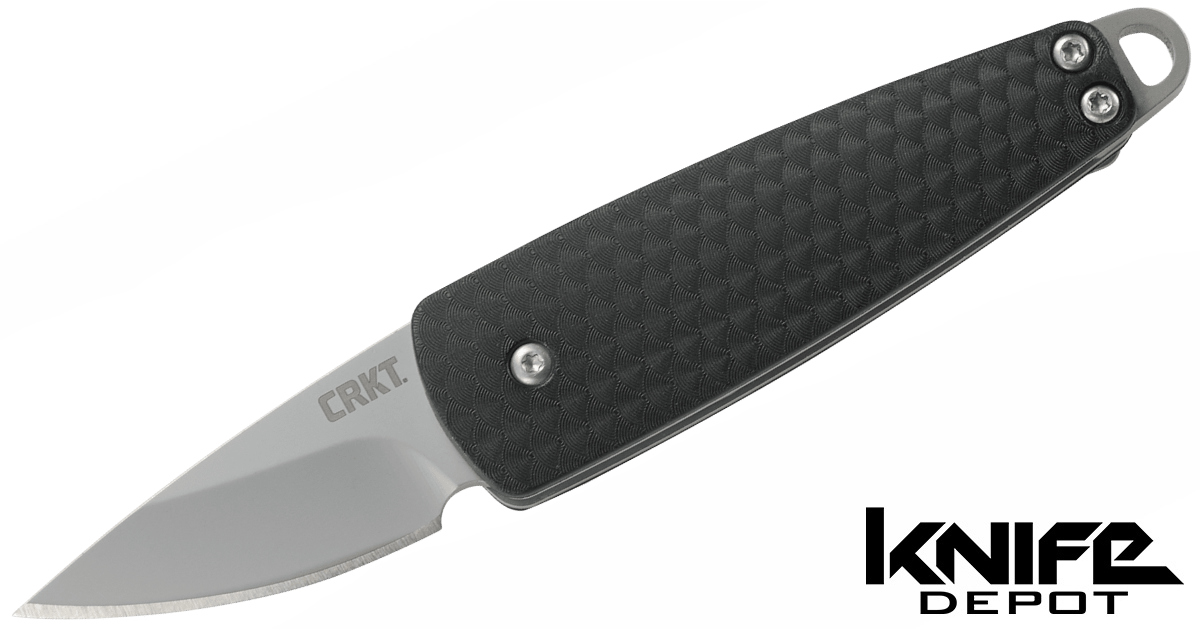 For 2021, CRKT has come out with two separate folders that are perfectly legal in the United Kingdom. The first is the Dually, which has a small 1.72-inch slip joint blade when opened and a bottle opener on the other side when closed.
It's a pretty clever knife that's inexpensive and fun to carry on a keychain.

4. Spyderco Roadie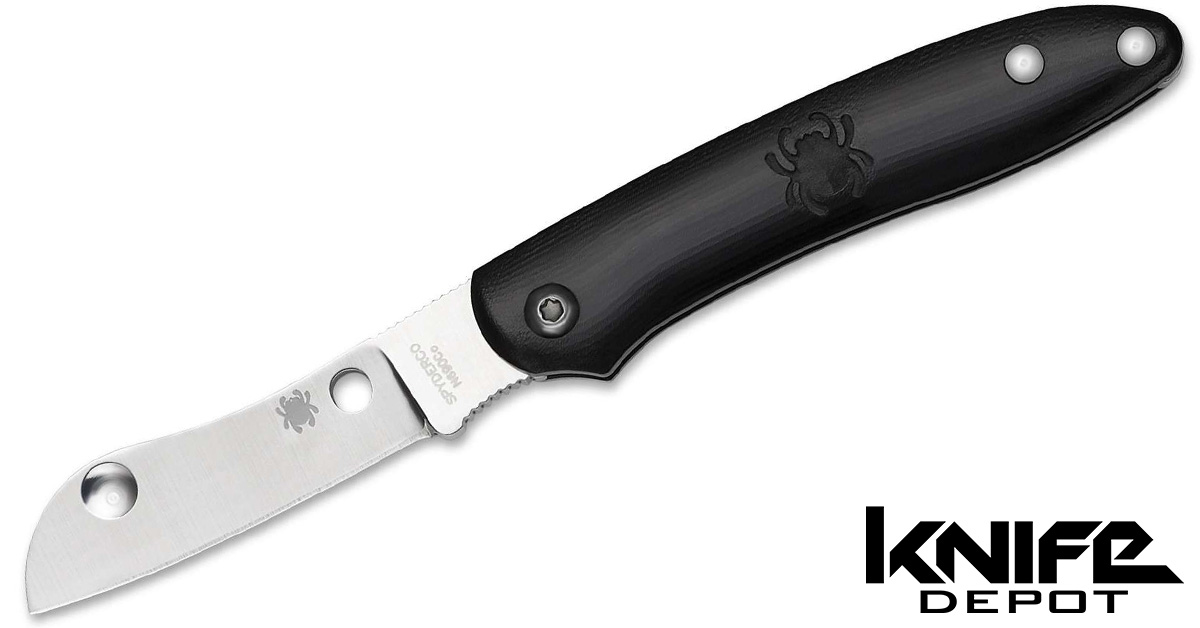 The second of several Spyderco knives on this list is the Roadie. You may have to avert your eyes on this one because it's what many would classify as ugly (not I, of course, but you know who you are). Sure, the Roadie looks like an actual Dodo ( even more so than the Spyderco Dodo), but it does its job and it does it well.
The Roadie was originally designed to comply with nearly changed TSA regulations that would allow small knives on planes again before it was sadly walked back. It has a roughly 2-inch blade made from N690Co steel and an FRN handle. The ergonomics are pretty impressive for being such a small knife. This Italian-made Spyderco is only an ounce and even received the coveted perfect score from Everyday Commentary.

5. Kershaw Gadsden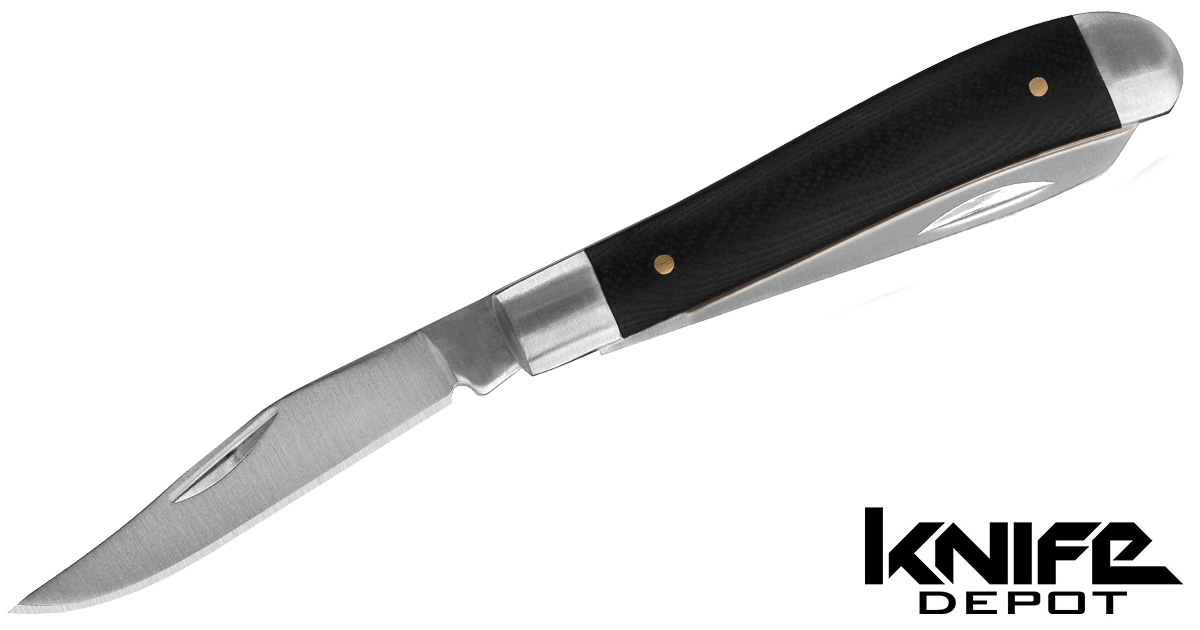 The Gadsden is Kershaw's attempt at a good classic slip joint. This model features two blades with a maximum length of 2.75 inches when open. It opens with a nail nick and looks pretty unassuming.

6. CRKT Symmetry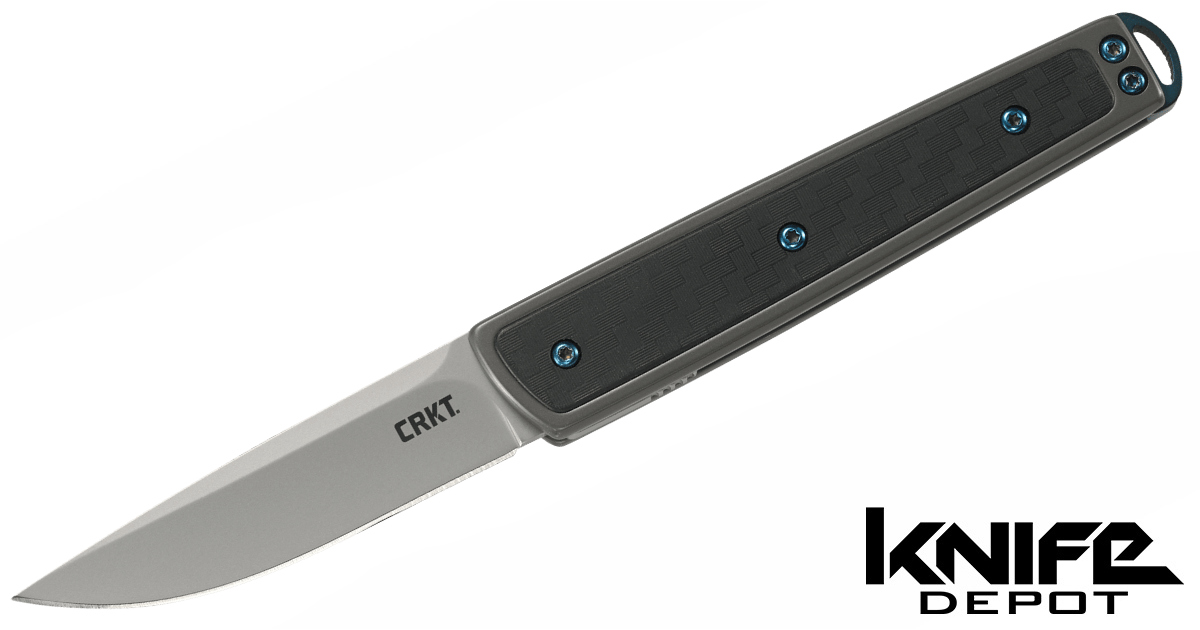 The second 2021 CRKT UK-legal folder is the Symmetry. This one features a longer 2.75-inch blade that can be opened with one hand (almost like a front flipper). The GRN handle has nice blue accents to make this knife a classy folder.

7. Victorinox Spartan Swiss Army Knife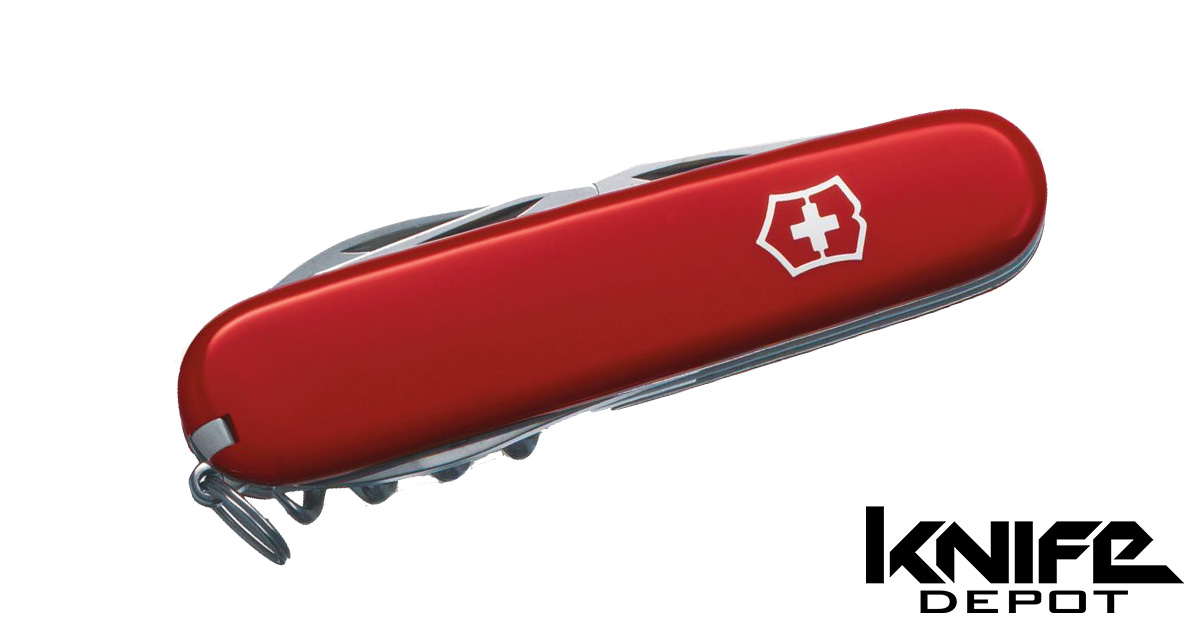 There is no more iconic knife that elicits a sense of calm than the Victorinox Swiss Army Knife. Victorinox has a ton of knives that fall under the UK knife laws but you do have to be wary about some of the models with longer locking blades.
I recommend the Victorinox Spartan. It is a direct relative of the original Officer's Knife and has two blades, a reamer with sewing awl, can opener, bottle opener, screwdrivers, a corkscrew, toothpick, and tweezers. It'll do the job.

8. SOG Terminus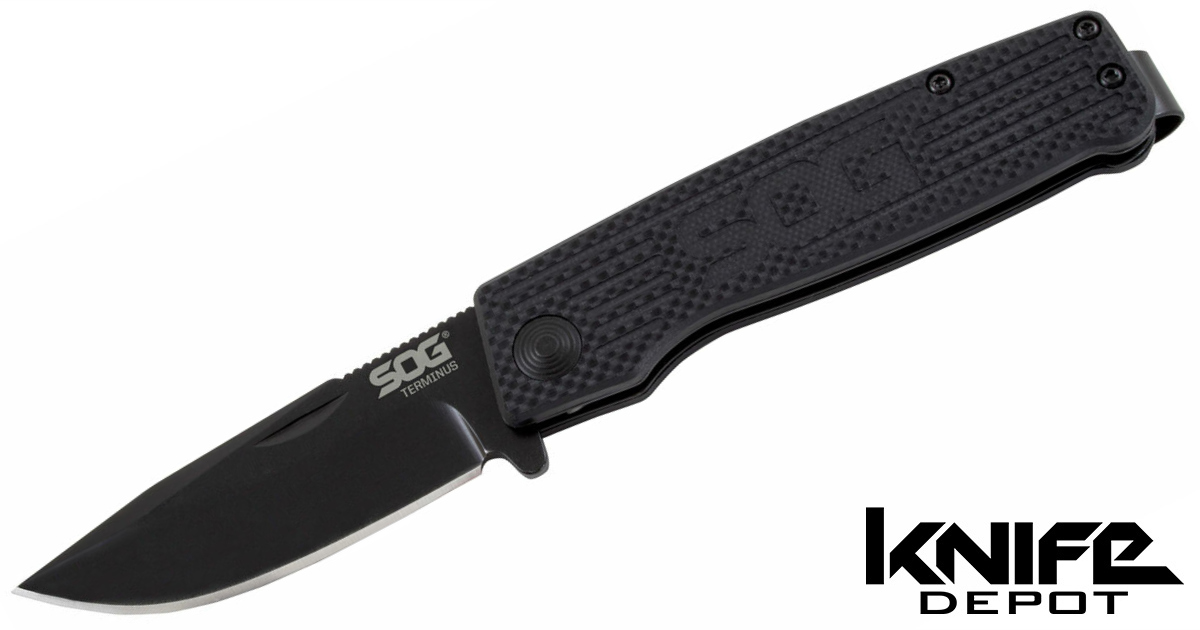 SOG is best known for more tactical designs but just dipped its toe into the slip joint market with the Terminus and Centi I. The Terminus seems like a winner because of its overall design and solid slip joint mechanism. The 3-inch blade is made with CTS BD1 stainless steel and the handle is G10.
It comes in an all-black version, but if you're traveling to the UK, you'd probably be better served to carry the less "intimidating" brown-handled version.

9. Byrd Tern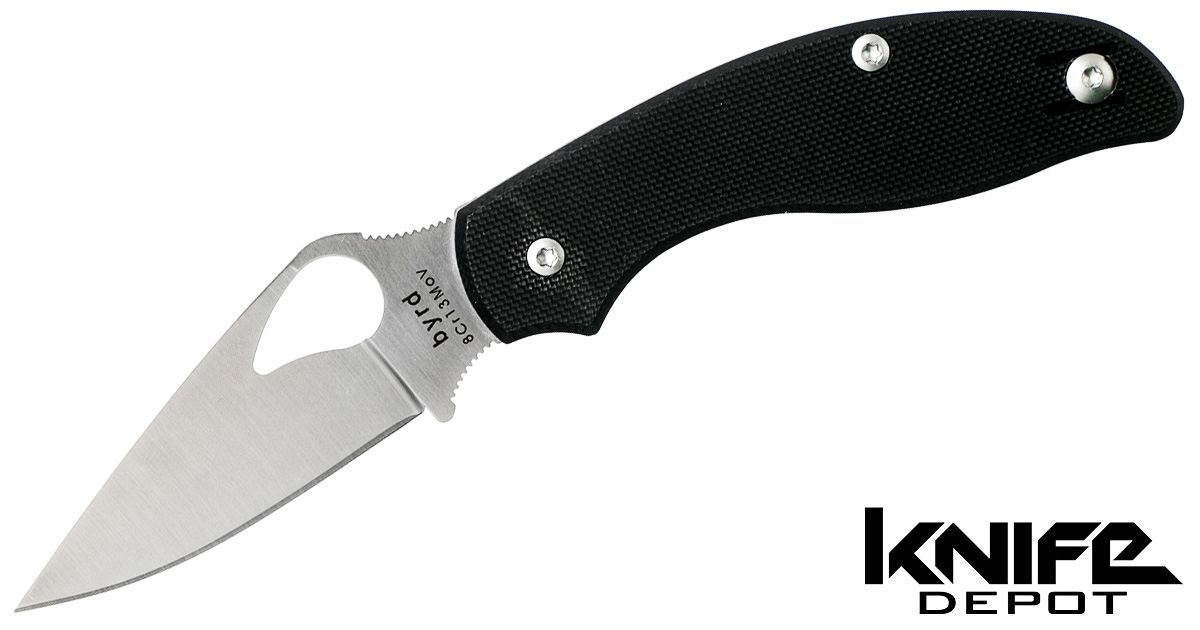 If you found yourself gravitating toward the Spyderco UK Penknife but couldn't see yourself shelling out that much money for it, then Spyderco has the knife for you. Spyderco created a budget version of the UKPK and added it to its Byrd line.
The Byrd Tern has essentially the same design but with lower end steel on the 2.75-inch blade, grippier G-10 handle scales, and a comet thumb notch. Plus you'll save about $30.

10. Case Sod Buster Jr.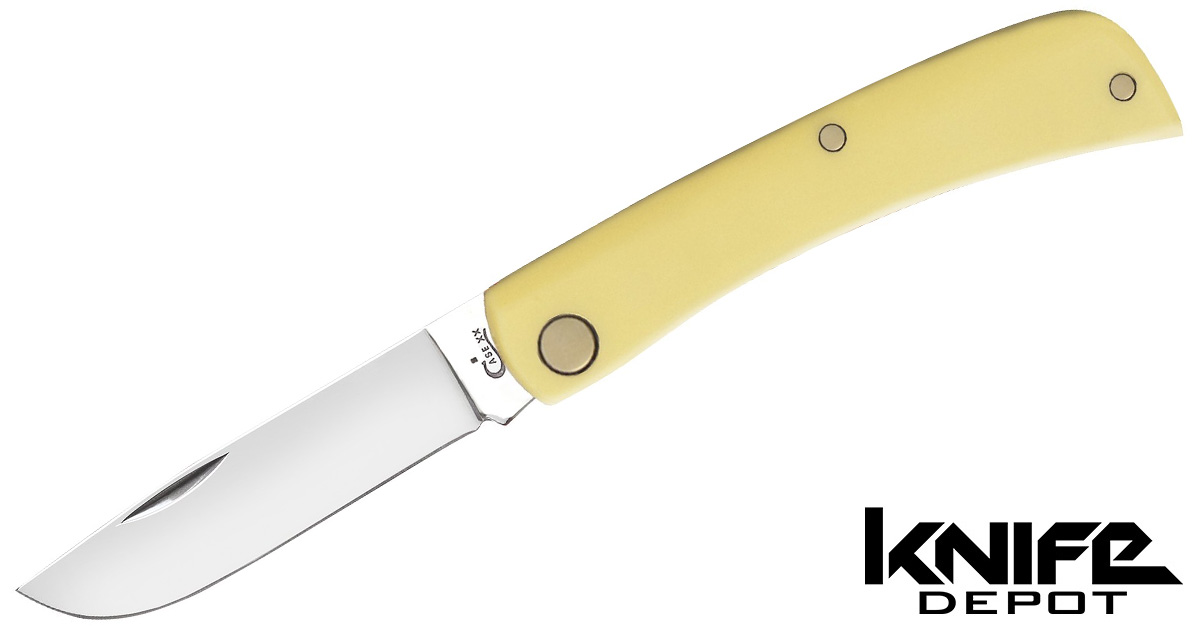 Case is known for making all-American slip joint models, along with a few fixed blades. What better way to show your patriotism than with a US-made slip joint? Most Case slip joints are OK under the UK laws, but you have to be careful not to take a model with a blade longer than 3 inches.
Slip joint models are a matter of preference but I recommend the Sod Buster Jr, which is among the best-sellers at Knife Depot. If you want a more traditional model, go with something like the Pocket Worn Small Texas Toothpick.

11. Boker Plus Tech Tool City 1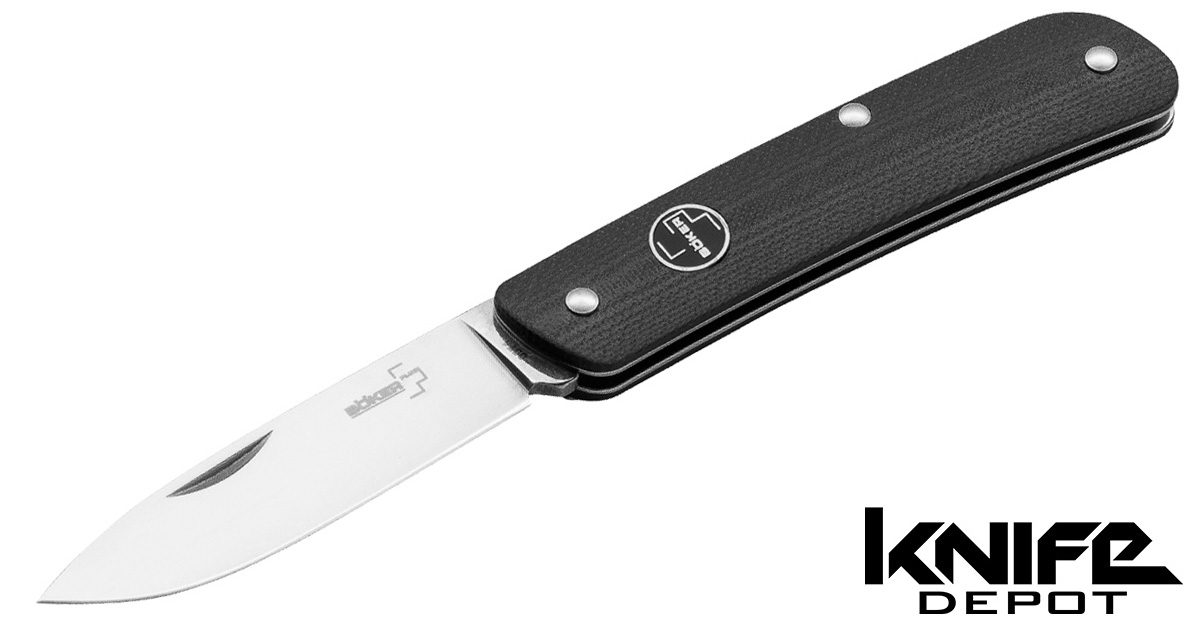 The Boker Plus Tech Tool is the brand at its finest. You can pick this knife up in tons of different iterations with different tools. I'm quite fond of the simple Tech Tool City 1 with a single blade and G-10 scales. You can also get it with several tools if that's what you prefer.
Although it doesn't have the same iconic look as the Victorinox Swiss Army Knife, some say this multitool is even better. It was made with places like the UK in mind.

12. Spyderco Urban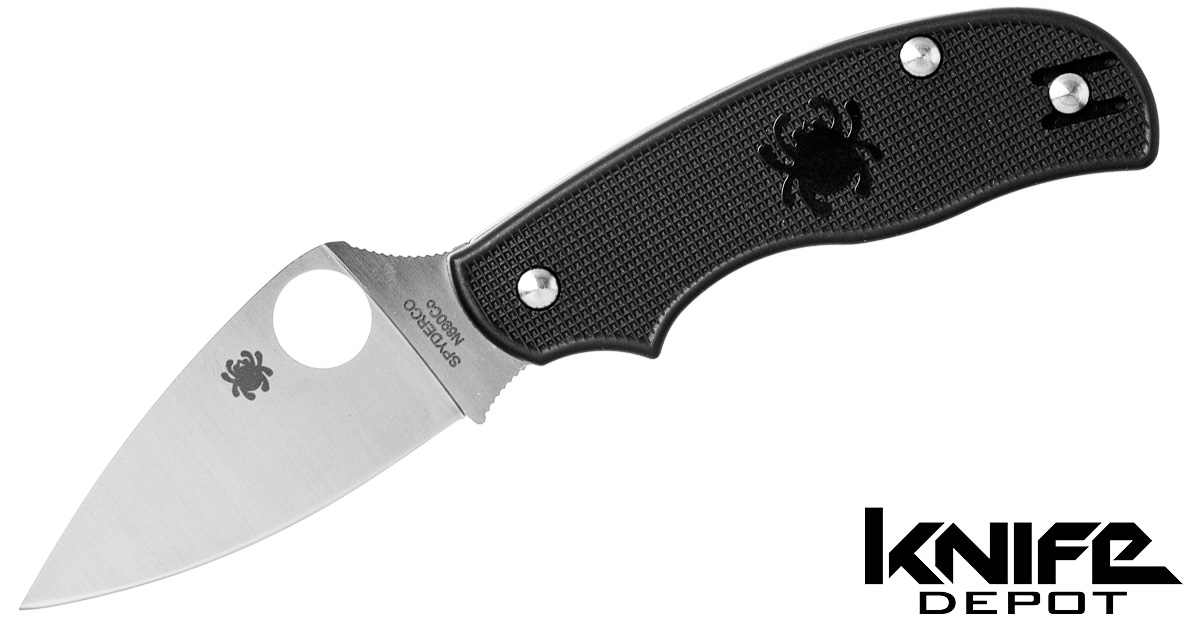 I'm very disappointed to say the Spyderco PITS has been discontinued, so it needed to be replaced. Fortunately, there's yet another Spyderco that can take its place on this list: the Urban.
This lightweight knife is an evolution of the original with a smaller 2.61-inch blade made from N690Co steel and a black FRN handle. The knife only weighs 2 ounces, and it's easy to carry with the wire clip.

13. Kershaw Pub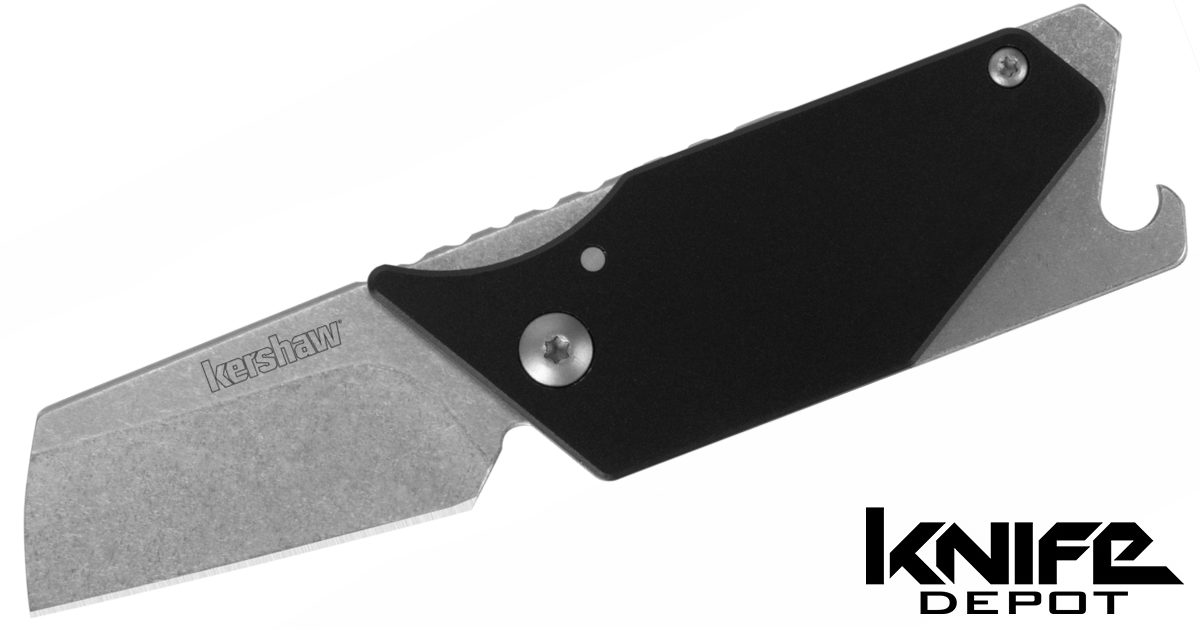 Since there are many good offerings this year, I had to up the amount to 13 knives (as opposed to last year's list with 12 knives). The Kershaw Pub gets the last spot here.
This small folder is pretty much made for the UK in mind (otherwise it would be called the Kershaw Bar). The friction blade is only 1.6 inches with a stonewashed finish while the butt has a bottle opener. Like the Dually, this is a clever little knife that can be carried loose in your pocket or attached to a belt loop.