Every now and again, we like to take a look at the best-selling knives here at Knife Depot to find out what models and designs are currently the most popular. While the best-sellers change pretty frequently, this is usually a good indicator of the types of knives people are reaching for.
We thought I'd be cool to share this information with you, so you can also see what knives people are picking up.
We broke this information down by brand to make it easier. Again, the best-sellers change often, but these are the current best-sellers from CRKT.
5. CRKT Onion Skinner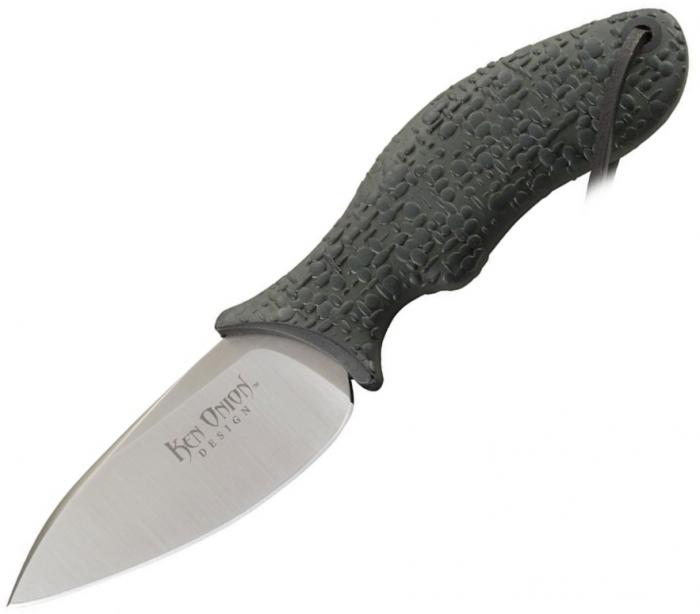 Coming in at Number 5 is the Onion Skinner. This unique fixed blade was a previous Badass Knife of the Week honoree for its near perfect design. It took Ken Onion a couple of years to get this knife right—he even had it field-tested by hunters and taxidermists.
The skinning knife has an unusual shape, but the fact that it was tested and refined means its success has been proven. It has a Bohler K110 stainless steel blade and handle scales that are Twin-Fused with a Zytel core.
4. CRKT Endorser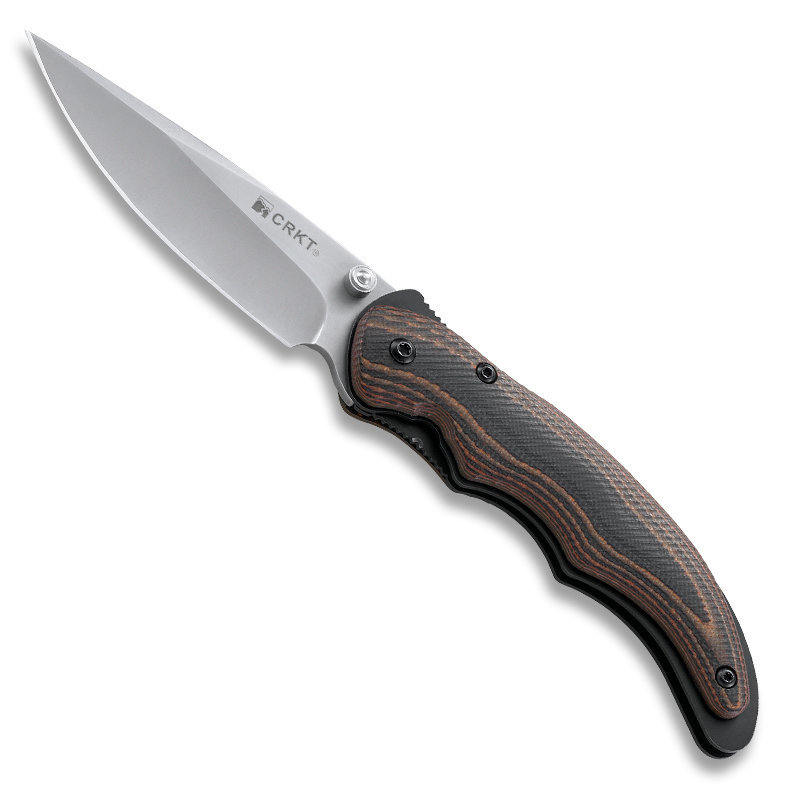 The Endorser is a relatively new knife that's a recent addition to the best-sellers. Released in 2013, the Endorser seemed like such an interesting knife that we made note. Here's what we wrote about it a few years ago:
"This is a highlight because while the trend seems to be more innovative and unique designs (which isn't necessarily a bad thing), the Endorser is a back-to-the-basics straightforward folder that's not without signature advances in knife technology."
The Endorser uses CRKT's Outburst assisted-opening mechanism with a no-nonsense design. This variation has a black blade.
3. CRKT Ultima II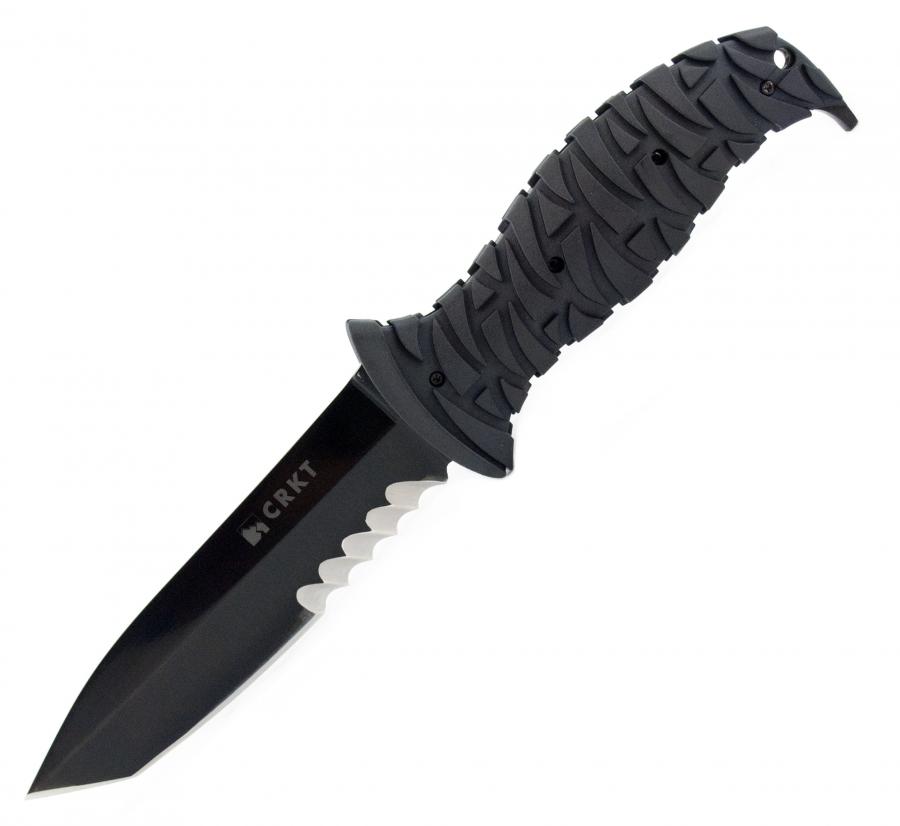 One thing about this top five list is that it has a balance of fixed and folders, indicating CRKT is great at making either. Number 3 on the list is the Ultima II. The most pronounced feature of this fixed blade is the Veff serrations and highly textured Zytel handle.
Designed to be a tactical fixed blade, the Ultima II has a nearly five-inch black-coated blade. It comes with a nylon sheath.
2. CRKT Fossil
Now that we think of it, the Fossil was also a Badass Knife of the Week back in 2014. A new product in 2014, the Fossil quickly became one of our best-sellers.
The Fossil was designed by Flavio Ikoma and features a striking prehistoric look thanks to its two-tone G10 scales. The folder also features an IKBS ball-bearing system and a flipper opening mechanism.
The knife has a pretty unique design, so it's not surprising it's rocketed to the top of the best-sellers here at Knife Depot.
1. CRKT M4-02 / CRKT M4-02W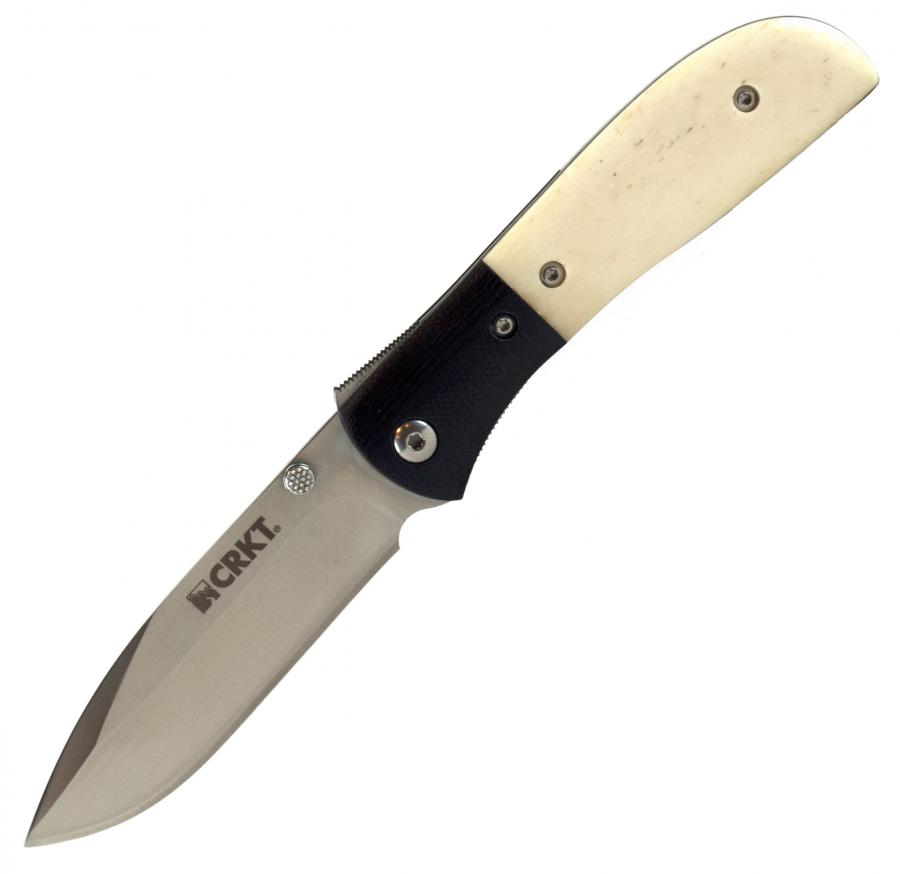 Believe it or not, two CRKT M4-02 models are currently at the top: the original and the M4-02W. It wasn't too long ago that the legendary designer of this knife, Kit Carson, passed away, which may account for the drastic uptick in sales.
Another explanation? These knives are simply amazing. Yet another one of our past Badass Knives of the Week, the CRKT M4-02 is a smaller version of Carson's hugely popular M4.
It has 3.25-inch drop point blade made of 8Cr13MoV steel with a plain edge and a hollow grind. The M4-02W has burled wood scales while the M4-02 simply has a white bone handle and black bolsters.
---