Article was originally published in March 2017 and updated March 2021.
There are a few characteristics nearly everyone looks for in an everyday carry: strength, durability, and a light weight. Few other handle materials boast those qualities like carbon fiber.
Over the years, carbon fiber has grown in popularity due to its versatility. It is a synthetic material that will not break under pressure or crack through use. According to Knife Art, it is stiffer than steel and five times stronger.
But the best part may be its weight. CF helps cut down the overall heft of a knife, giving your EDC a light feel. Oh, and it looks great!
Of course, there are different levels and qualities of carbon fiber. More companies have been doing a laminated version of carbon fiber with G-10 to cut down on prices while giving it the look and feel of carbon fiber. While laminated carbon fiber and G-10 is not pure carbon fiber, we're including a few here too.
Enough gushing over carbon fiber. Let's take a look at 10 of the best carbon fiber EDC knives.
1. Kershaw Leek, Carbon Fiber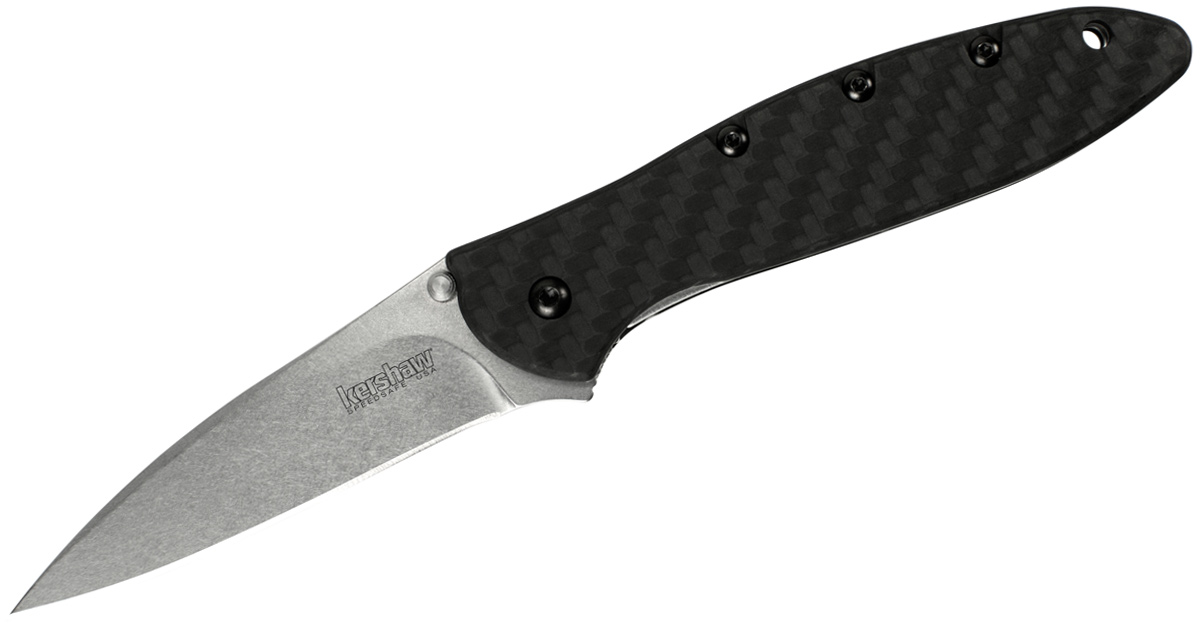 The Kershaw Leek is one of the best and most iconic EDC knives, so when it came out in carbon fiber a few years ago, it made something great even greater. It has the same CPM 154 stainless steel 3-inch blade with assisted opening but the handles are carbon fiber. The weight is a cool 2.4 ounces.

2. Boker Plus Anti-Grav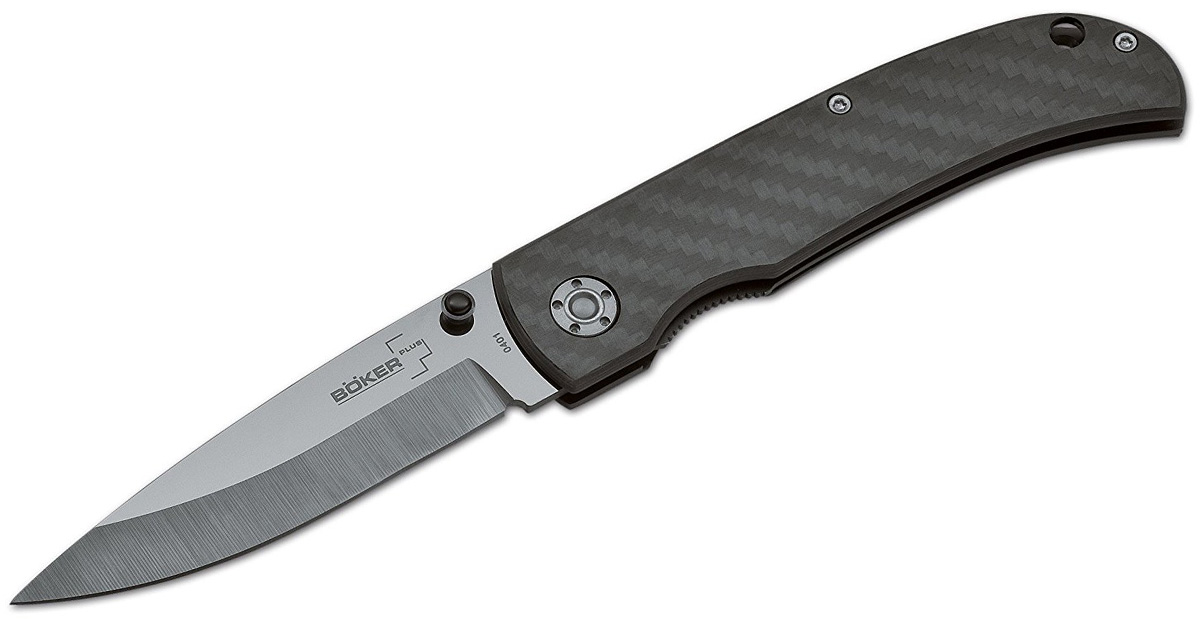 The Boker Plus Anti-Grav goes all in on lightweight materials, including carbon fiber handle scales and a 3.25-inch ceramic blade. The all black blade and CF handle makes the whole knife look sexy.