Article updated to include more and newer models.
If you look at all the colors that knives and their handles come in, you'll notice a trend. Yup, they're pretty much all black. Black is a popular color for knives because of its lowkey appearance and versatility.
While the majority of people opt for those sexy black knives, it's the other colors that don't get enough love. So we decided to do a series of posts dedicated to those knives in different colors.
So today we're looking at orange knives.
1. KA-BAR Dozier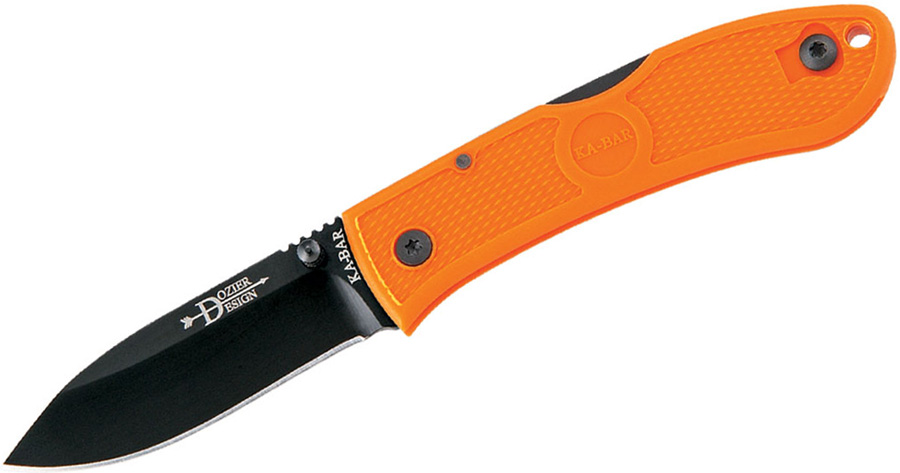 First up on the list is the KA-BAR Bob Dozier Folding Hunter. This iteration of the popular EDC features the blaze orange handle with a black blade and thumb stud. This blade is usually considered one of the best budget EDC knives around because of its reasonable 3-inch blade and relatively low cost.

2. ESEE-4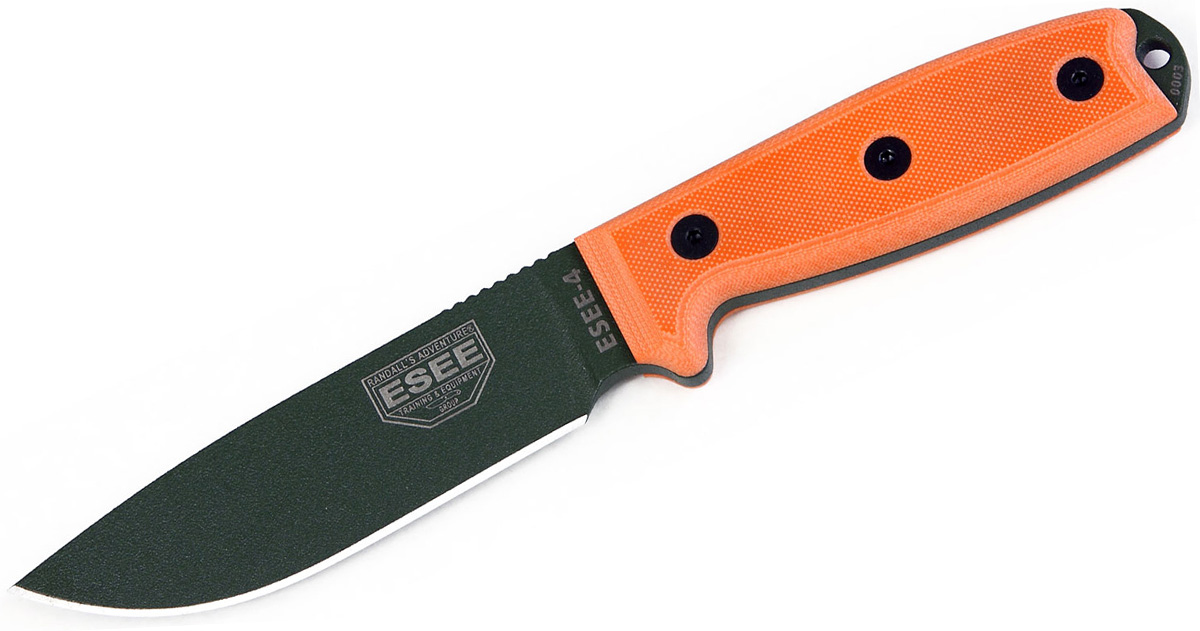 Next is the ESEE-4 with Orange Handle. The ESEE-4 was previously named a Badass Knife of the Week because of its extreme durability. The knife's bright orange G-10 handle scales are brought to life even more by the green blade.

3. Spyderco Endura 4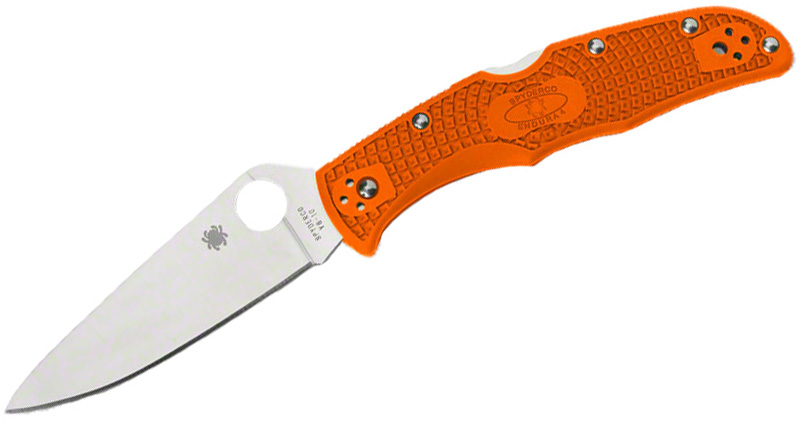 The Spyderco Endura 4 was included on our last of 20 most iconic knives ever. This is the same Endura 4 we all know and love—3.75-inch VG-10 blade—but with orange FRN handle scales.