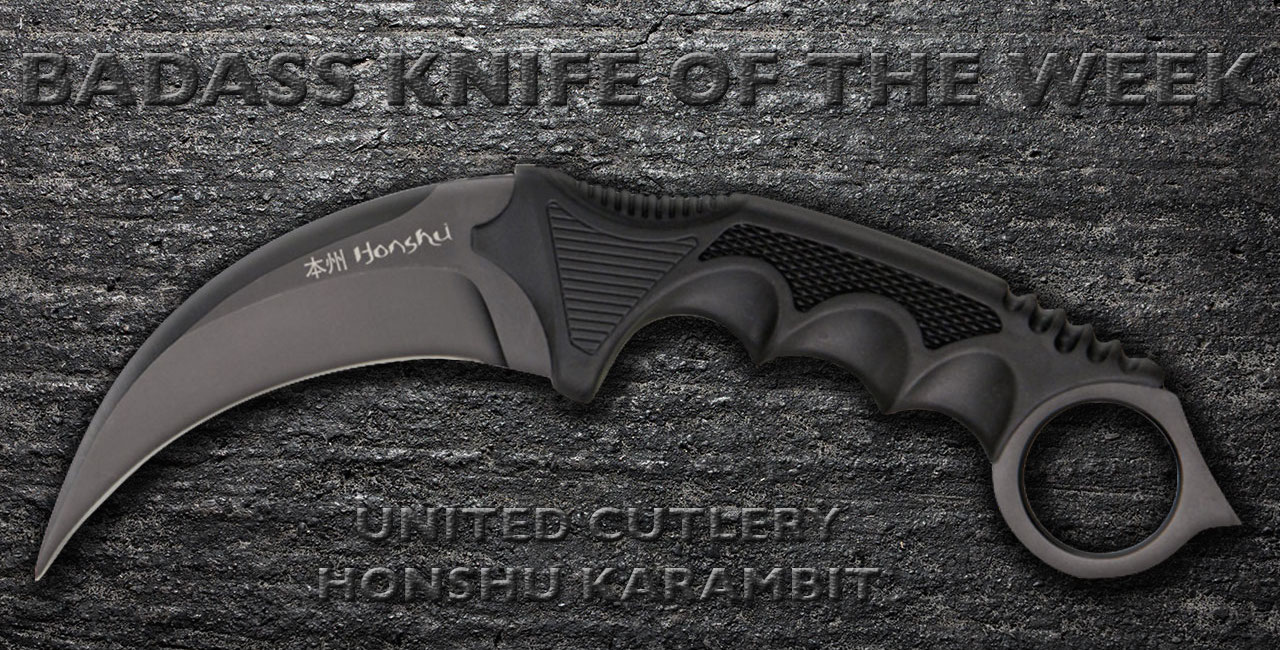 You never know where trouble is lurking. That's why it's always important to be prepared for anything. Our latest Badass Knife of the Week excels at blending into the background and remaining out of sight and out of mind until you need it the most.
The United Cutlery Honshu Karambit, which is one of our best-sellers, is an easily-concealed device perfect for self-defense!
Featuring a full 10.75″ hawkbill-style blade made of AUS8 stainless steel, the Honshu is a more affordable version of similar karambits available from brands like Emerson Knives and Cold Steel.
Coated with a black oxide protective layer to reduce a potentially revealing glare, the curved blade is fierce and intimidating. The Honshu also features a black over-molded handle with an open-hole pommel for easy gripping and manipulation.
It also includes a high-quality ABS sheath and a nylon shoulder harness system for an effortless integration into modular field gear and attire.
With the United Cutlery Honshu Karambit firmly attached to your body, you'll be ready for anything.
For more information on this Badass Knife of the Week, check out the product page for the United Cutlery Honshu Karambit.