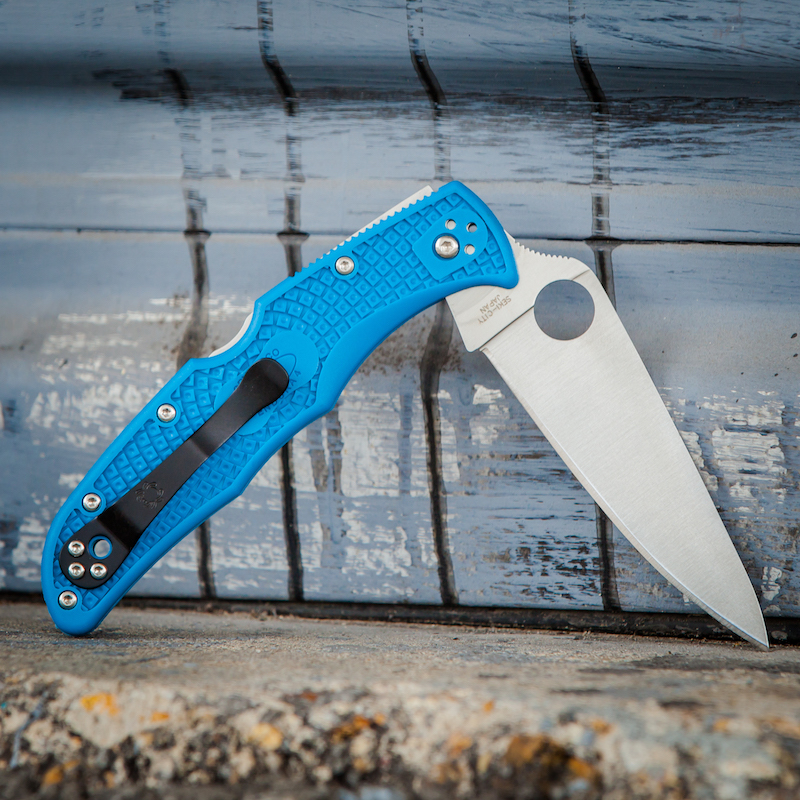 This post was originally published back in Jan 2016 but was updated in January 2023 to include newer models.
Not fond of all the black-handled knives out there? Well, we've got a series of posts for you.
We're exploring some of the best knives in different handle colors. Knives with orange handles and knives with green handles are already in the bag, so we thought blue-handled knives were in order.
You can find other blue knives by searching at knife-depot.com, but hopefully some of these will inspire your own blue period.
Kershaw Scallion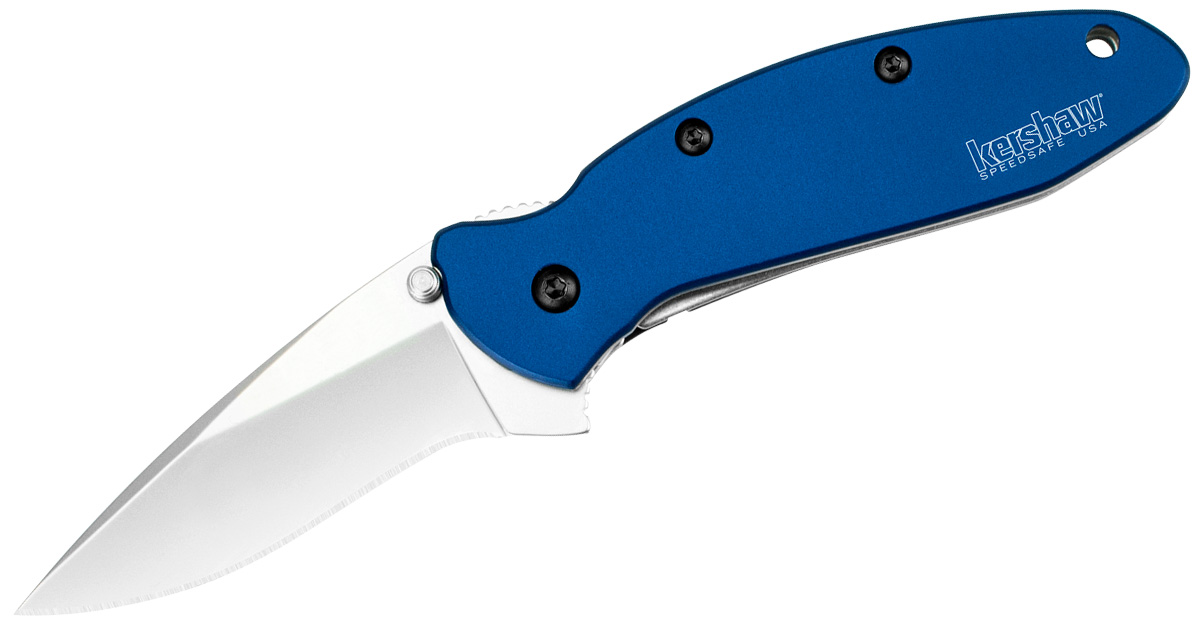 Let's kick things off with a great little EDC from Kershaw. The Scallion is a Ken Onion design (it has his signature angles all over it) with a 2.25-inch assisted opening blade made from 420HC stainless steel. This iteration comes with a navy blue anodized aluminum handle, which stays surprisingly vivid through use and abuse.

Victorinox Swiss Champ, Sapphire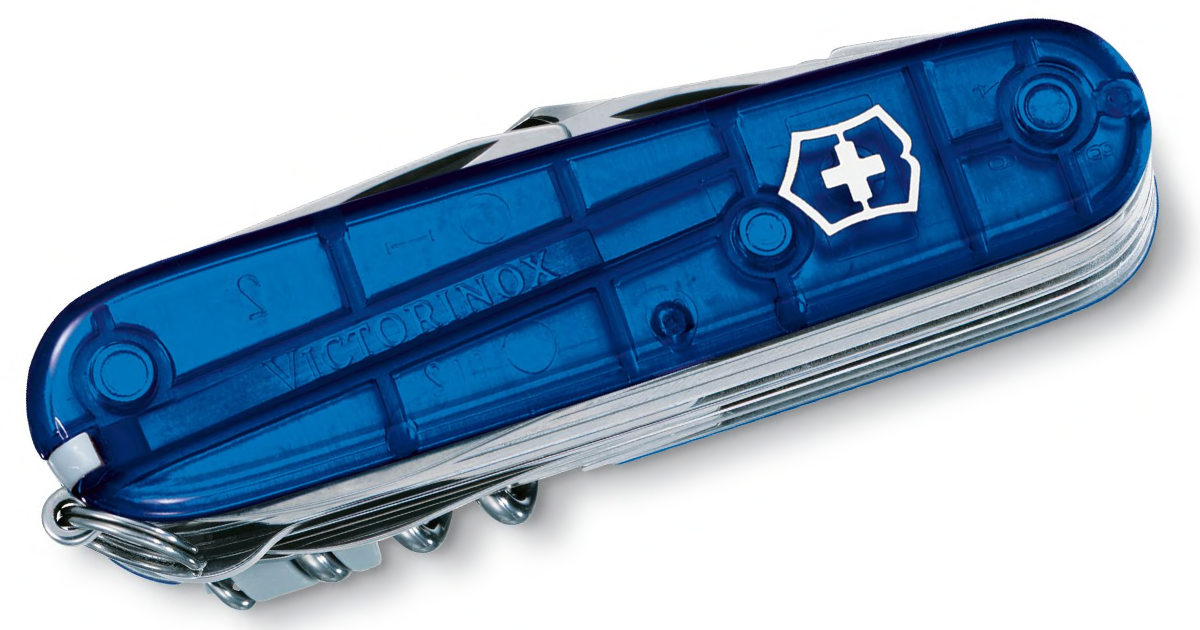 When you think of Victorinox Swiss Army knives, you likely imagine the iconic red scales. The success of the knives has led to tons of variations and colors.
One of our favorites is the Swiss Champ in Sapphire, which has a translucent appearance. This is the quintessential Swiss Army Knife with all the tools you would ever need.

CIVIVI Elementum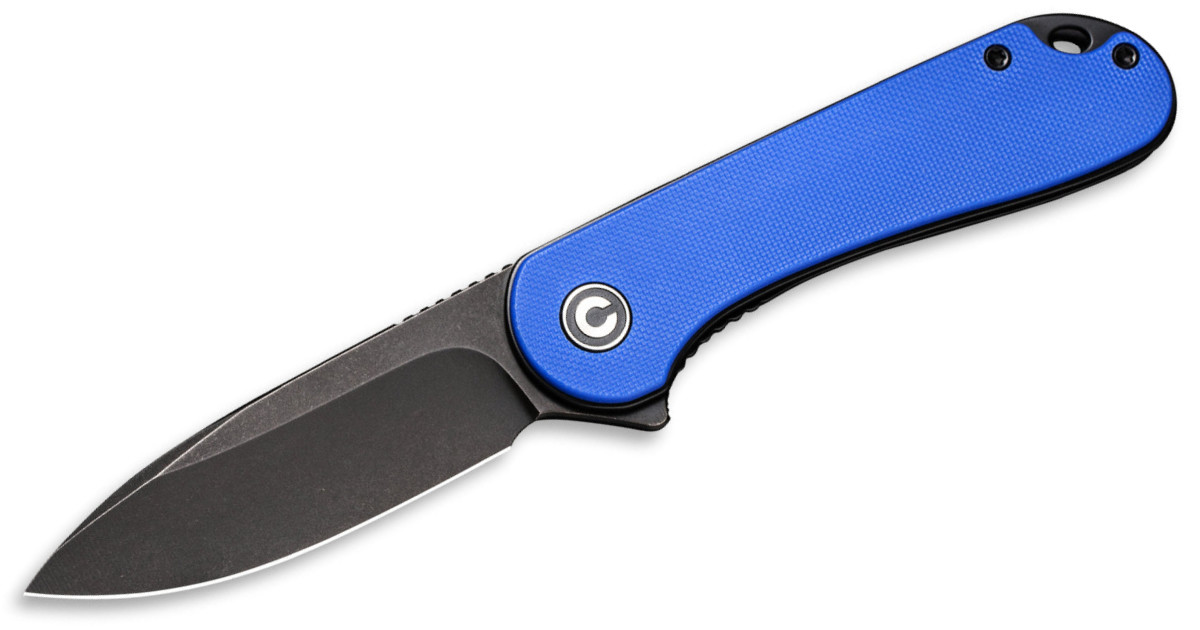 You can get the CIVIVI Elementum in nearly any color and style, but the Elementum with blue scales remains extremely popular. This version with a black D2 blade and bright blue scales provides a unique clash of colors that make the knife stand out.

Spyderco Endura 4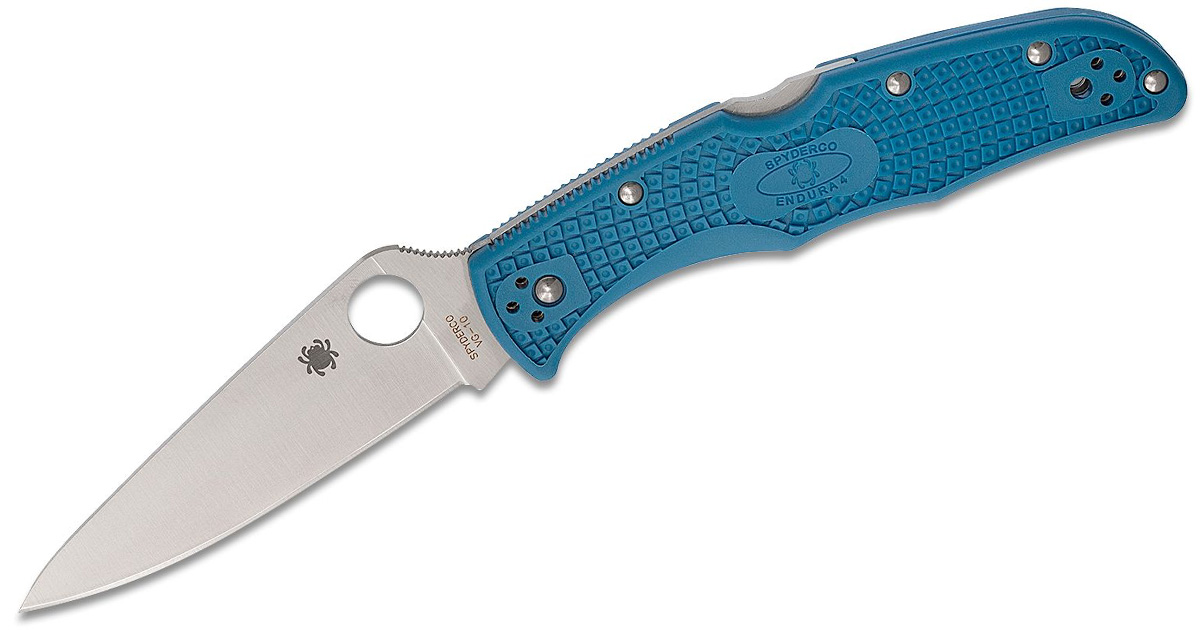 The Spyderco Endura 4 is one of the most iconic and game-changing Spydercos, so it's not surprising it comes in many colors, including blue. The bi-directional blue FRN handle scales are comfortable, easy to hold, and striking. Spyderco actually offers blue handles in a number of its models like the Delica 4, Tenacious, and Persistence.

Cold Steel Tuff Lite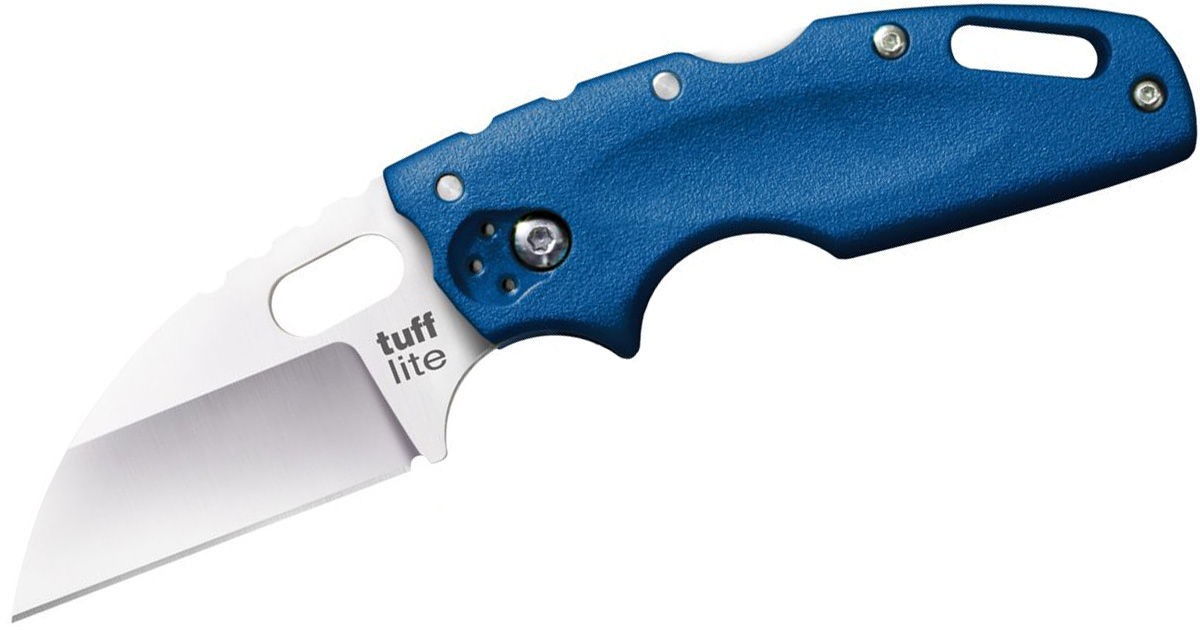 Cold Steel is best known for its huge folders, but the Tuff Lite may very well be the best EDC Cold Steel has to offer. This small Wharncliffe-bladed folder uses Demko's Tri-Ad locking mechanism. This version has an eye-catching blue handle.

KA-BAR Dozier Folding Hunter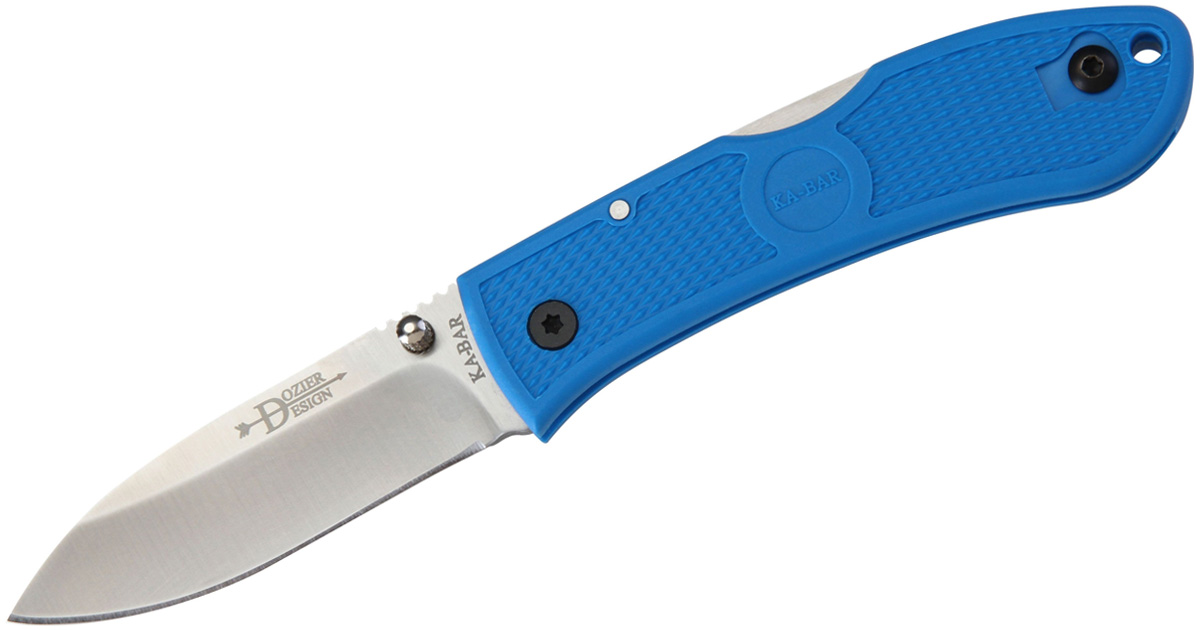 The Dozier Folding Hunter has been a mainstay of KA-BAR, so it's no surprise this folding hunting knife continues to receive praise and varied colors.

Kershaw Antic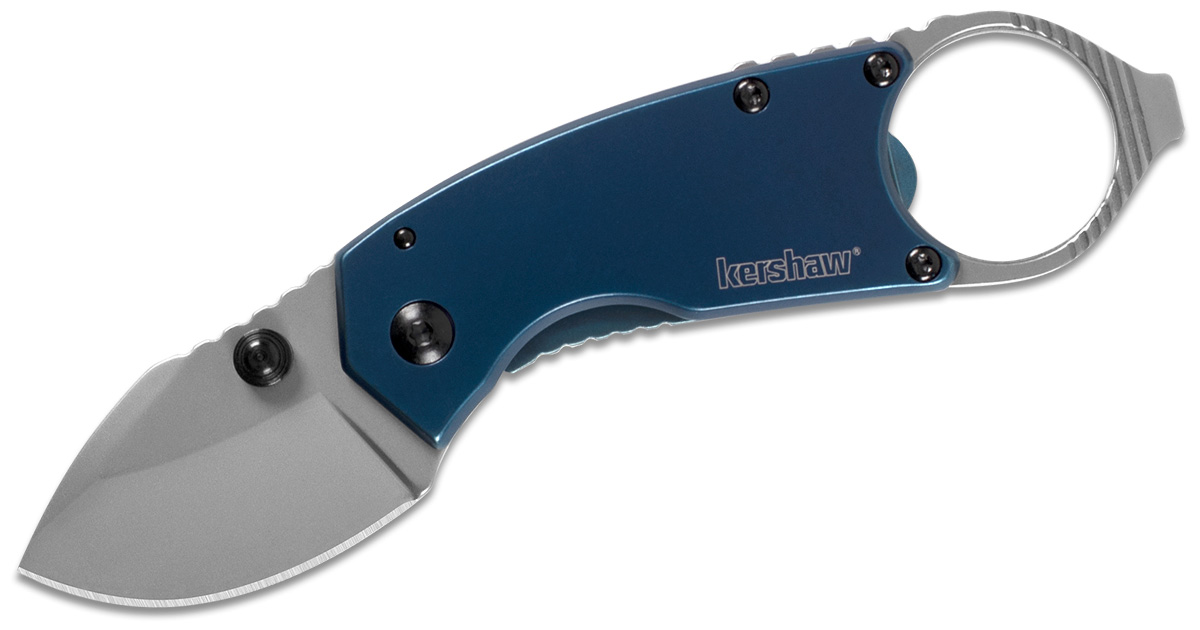 The Kershaw Link once held this spot, but the blue version was unfortunately discontinued. But in its place is the newer Kershaw Antic. This tiny folder has a 1.7-inch blade with a blue stainless steel handle.

Gerber Fastball Cleaver Urban Blue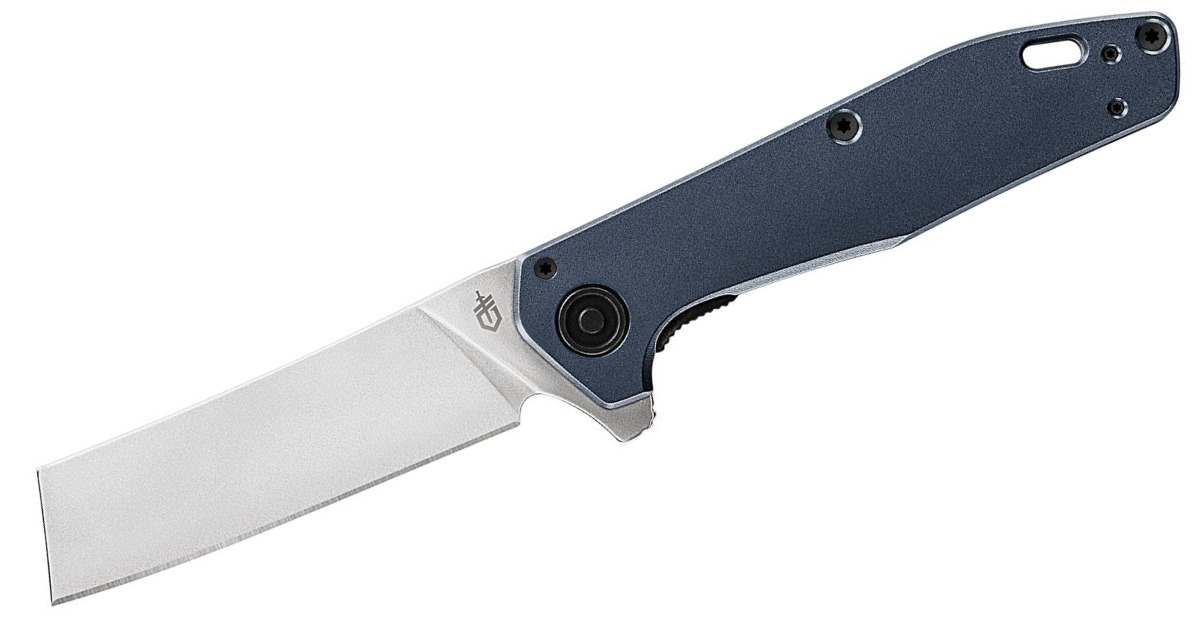 The Fastball series has been among Gerber's best knives the past few years. More recently. Gerber put out this premium version with a cleaver blade and 20CV stainless steel.
Its aluminum handle is what Gerber describes as Urban Blue, which is a nice dark blue.

CRKT CEO Microflipper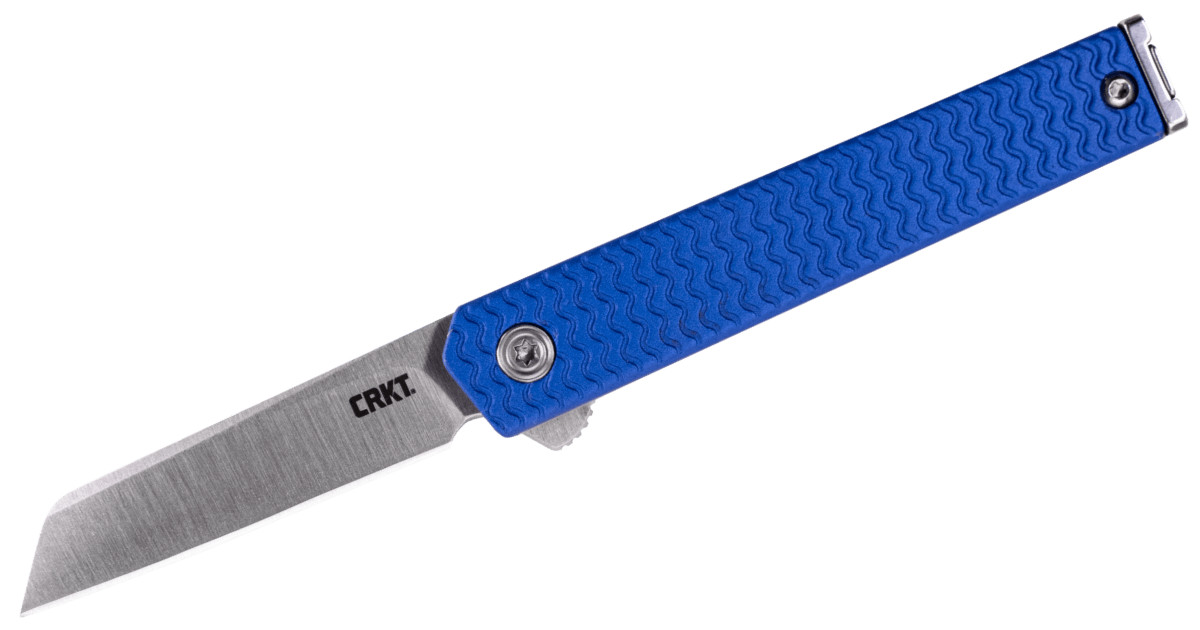 The CRKT CEO Microflipper is the newest model on this, and it's not hard to see why it immediately commands a spot: it's downright handsome.
This minuscule flipper has a Wharncliffe blade, but the blue aluminum handle makes this knife a real looker.

Case Medium Stockman, G10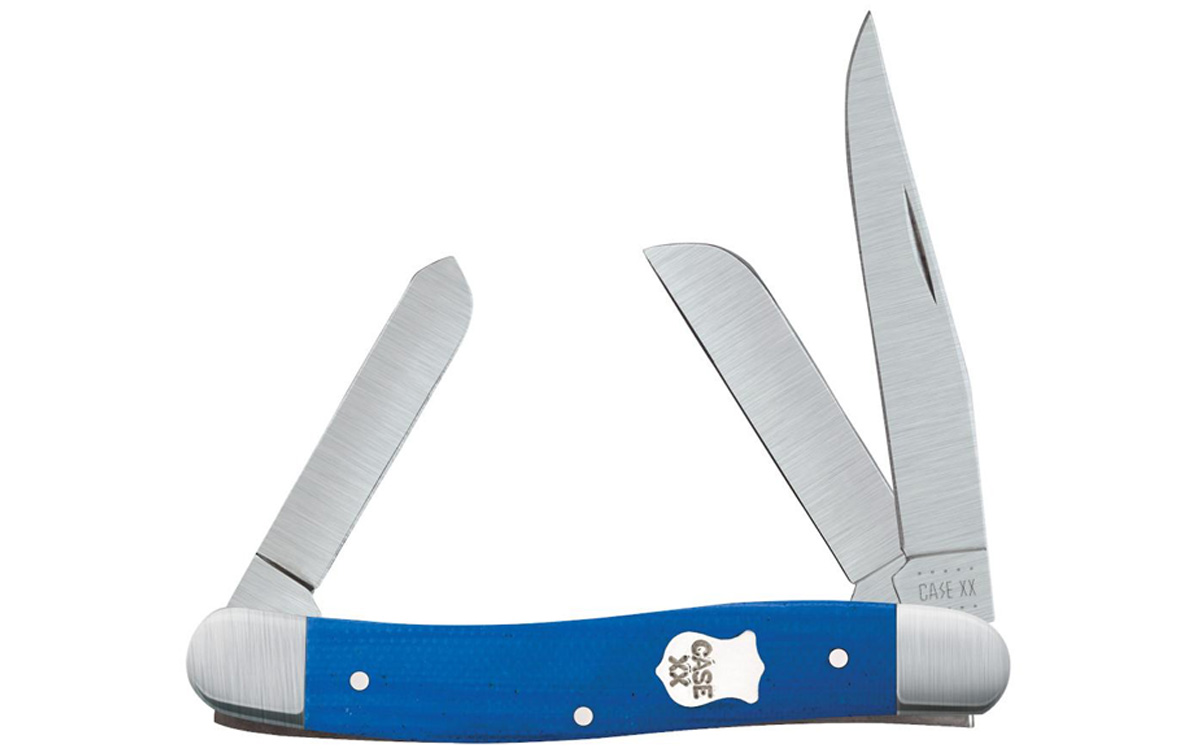 It's hard to leave a classic pattern like the stockman out of a list like this, so we chose to include the Case Medium Stockman in the Blue G-10 series. The blue G-10 scales add a modern twist to the traditional pattern. You can't go wrong with these vibrant blue handle scales.

KA-BAR Corser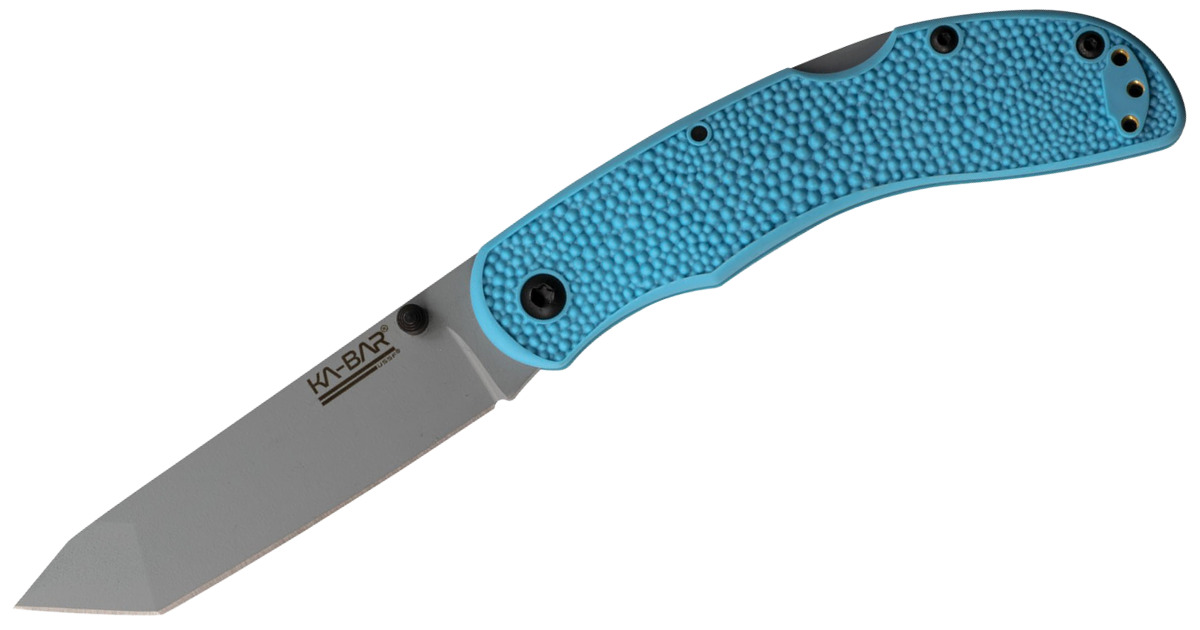 For 2021, KA-BAR teamed up with the United States Space Force for a number of interesting models that all have bright blue space-like handles.
KA-BAR brought back an old favorite and gave it new colors and a new name: the Corser. This folder has a unique look and feel with a tanto blade and textured blue handle.

Spyderco Tenacious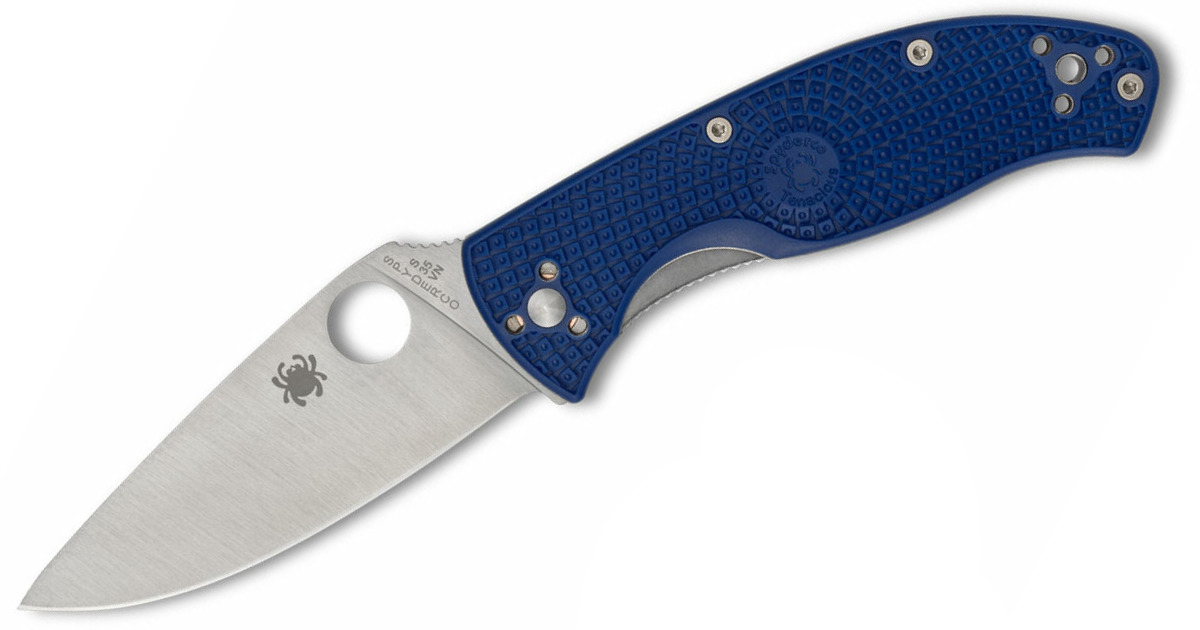 The Tenacious has long been one of Spyderco's best budget knives. But those who wanted better materials on the knife, Spyderco finally answered your prayers. This blue version of the Tenacious has lightweight blue FRN scales and an S35VN blade.

Cold Steel Finn Wolf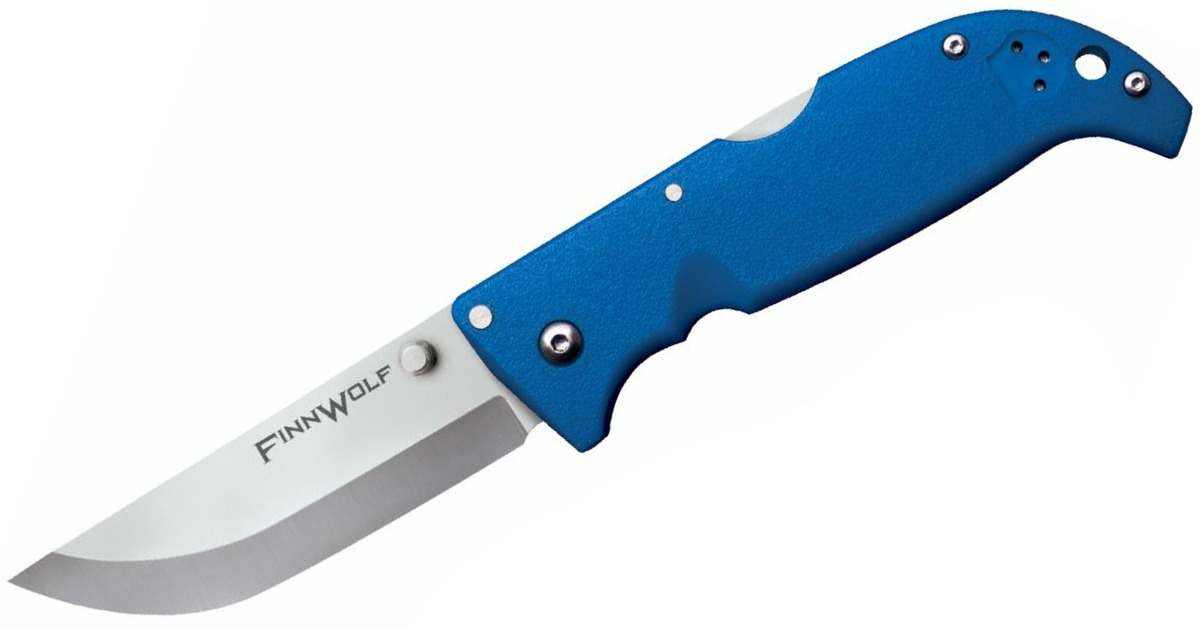 The Finn Wolf is a folding puukko that's inexpensive and hard-working. The blue Griv-Ex handles are a bright blue while the blade is functional AUS8A steel.

KA-BAR Astro MP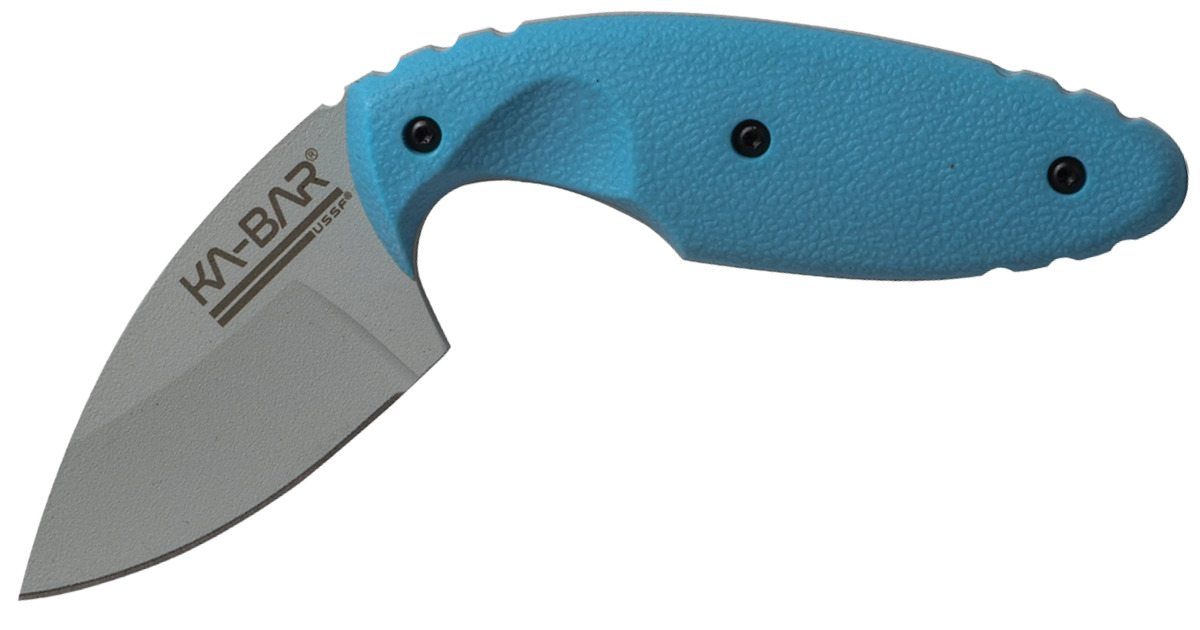 The popular KA-BAR TDI Original received a makeover for the USSF series. The KA-BAR TDI Astro MP features a gray blade with bright blue Zytel handles.
This knife has been one of our favorites and was even selected as a Badass Knife of the Week.

Spyderco Manix 2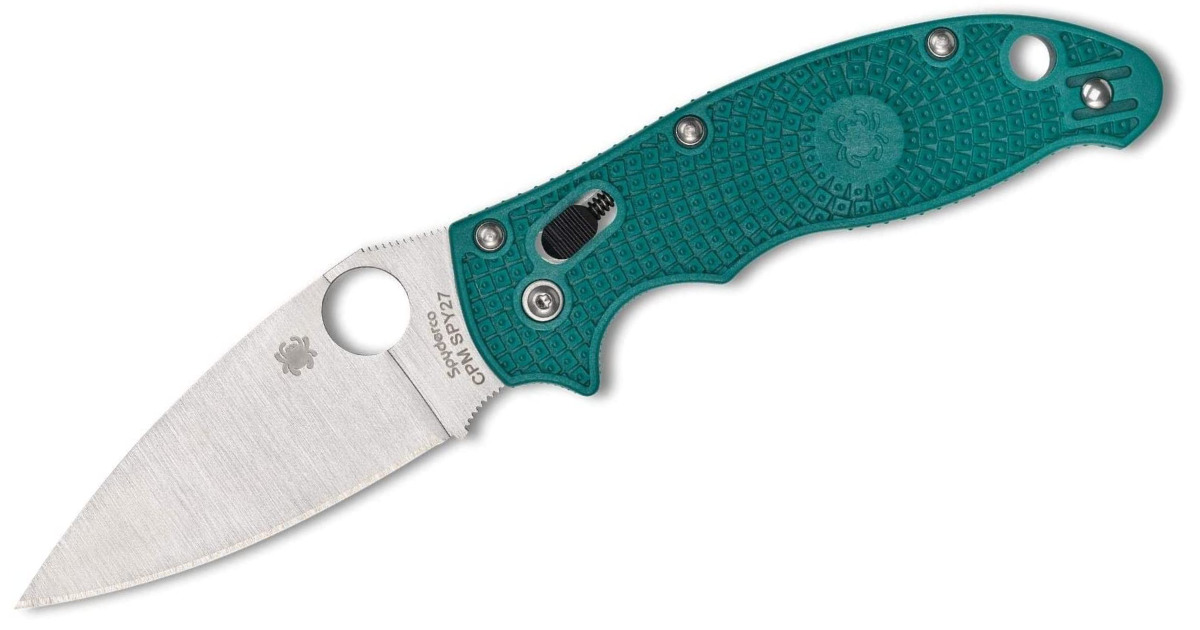 Spyderco is no stranger to variations in different steels. In fact, the iconic brand teamed up with Crucible to create its own super steel called SPY27. Spyderco decided to put neat blue scales on its SPY27 models, including the Manix 2.
This version has lightweight scales that border on aqua.