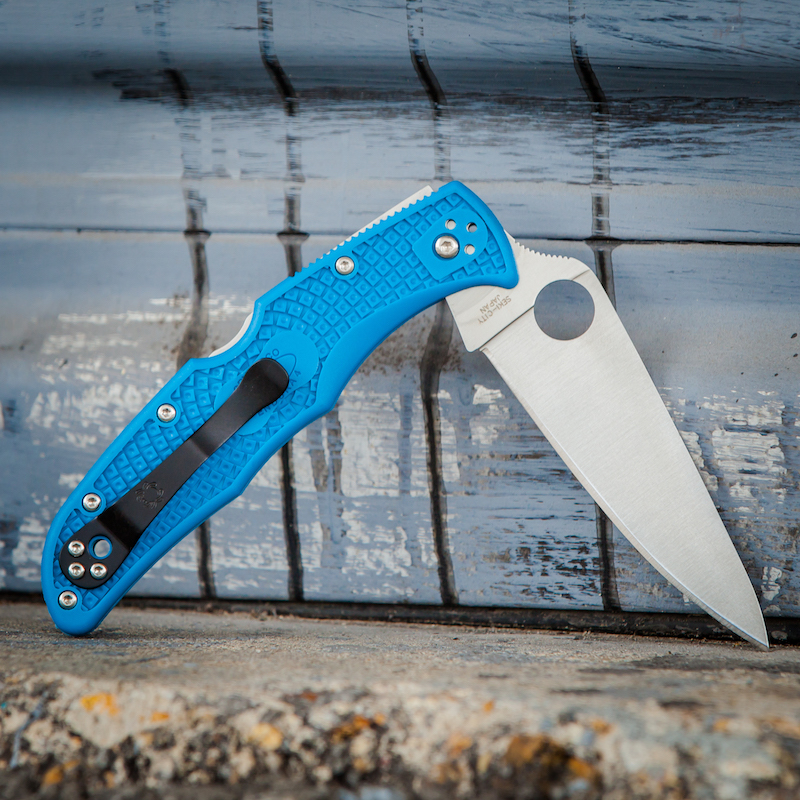 This post was originally published back in Jan 2016 but was updated in November 2020 to include newer models.
Not fond of all the black-handled knives out there? Well, we've got a series of posts for you.
We're exploring some of the best knives in different handle colors. Knives with orange handles and knives with green handles are already in the bag, so we thought blue-handled knives were in order.
You can find other blue knives by searching at knife-depot.com, but hopefully some of these will inspire your own blue period.
Kershaw Scallion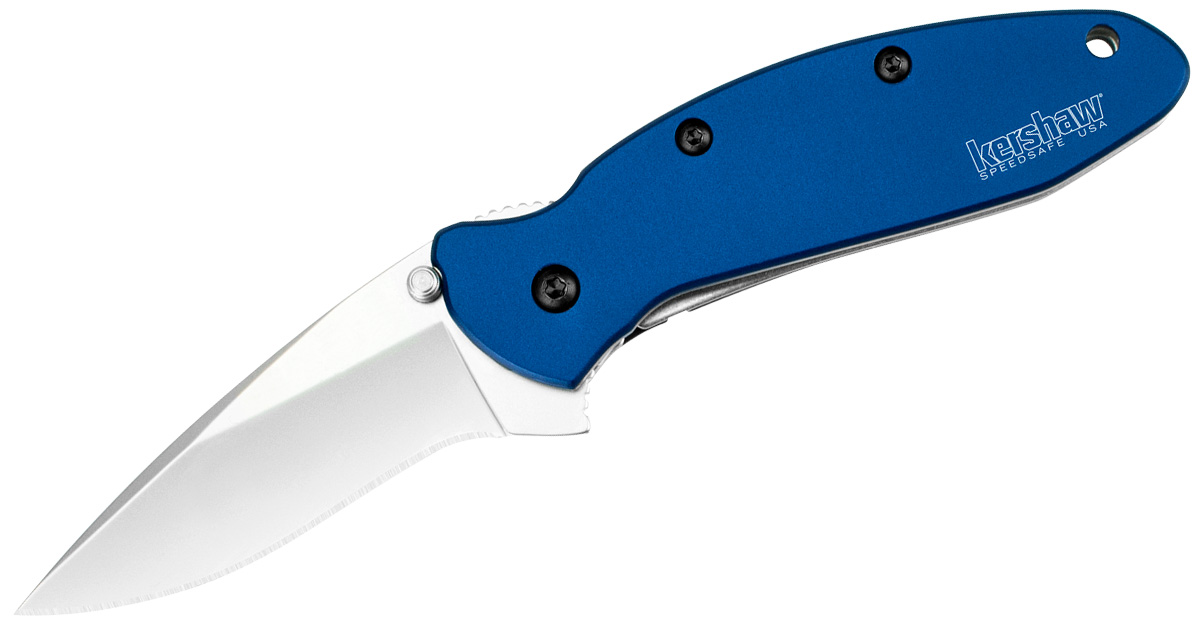 Let's kick things off with a great little EDC from Kershaw. The Scallion is a Ken Onion design (it has his signature angles all over it) with a 2.25-inch assisted opening blade made from 420HC stainless steel. This iteration comes with a navy blue anodized aluminum handle, which stays surprisingly vivid through use and abuse.

Victorinox Midnite Manager, Sapphire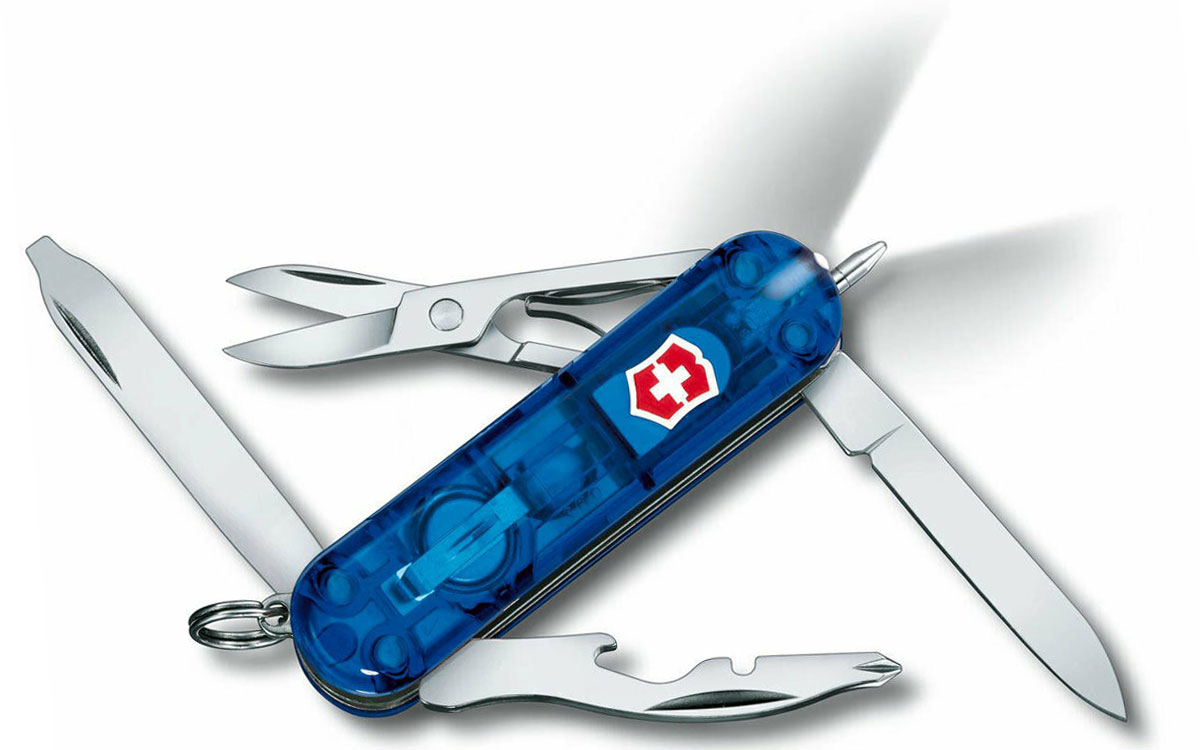 When you think of Victorinox Swiss Army knives, you likely imagine the iconic red scales. The success of the knives has led to tons of variations and colors.
One of our favorites is the Midnite Manager in Sapphire, which has a translucent appearance. This small EDC is great for office types thanks to scissors, a pen, flashlight, cap lifter, and more.

Case Sod Buster Jr, Caribbean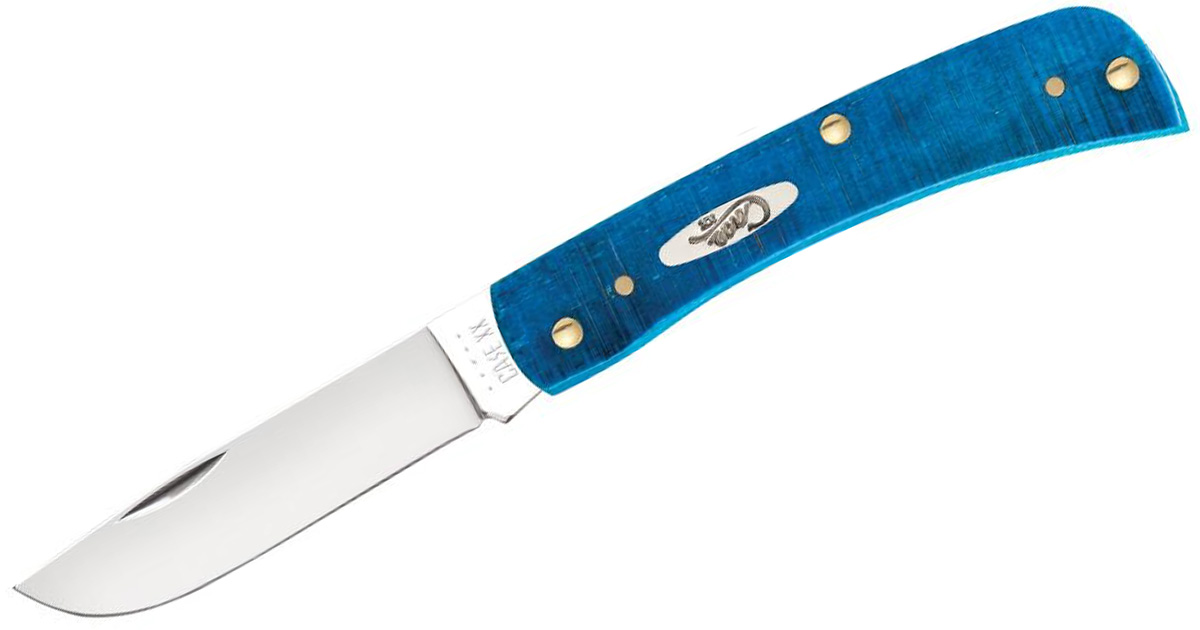 For tons of reasons, the understated Sod Buster is a perennial favorite among knife enthusiasts. The Caribbean Series from Case features handsome blue handles in a variety of patterns. The Sod Buster Jr is the only in the series with an all-blue handle.

Spyderco Endura 4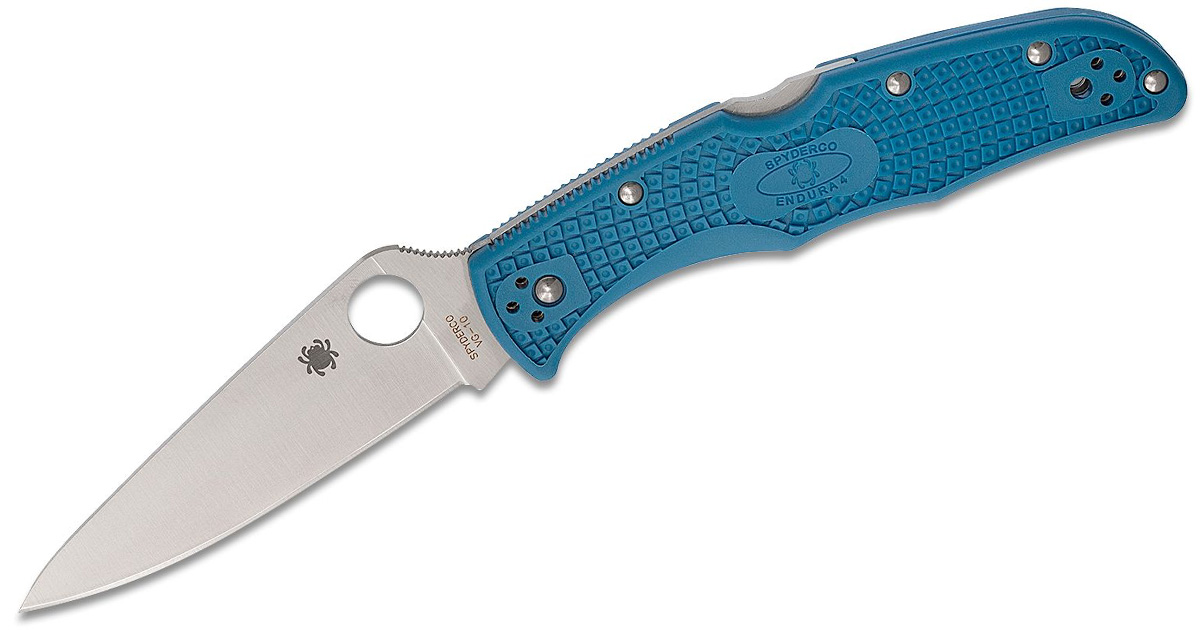 The Spyderco Endura 4 is one of the most iconic and game-changing Spydercos, so it's not surprising it comes in many colors, including blue. The bi-directional blue FRN handle scales are comfortable, easy to hold, and striking. Spyderco actually offers blue handles in a number of its models like the Delica 4, Tenacious, and Persistence.

Cold Steel Tuff Lite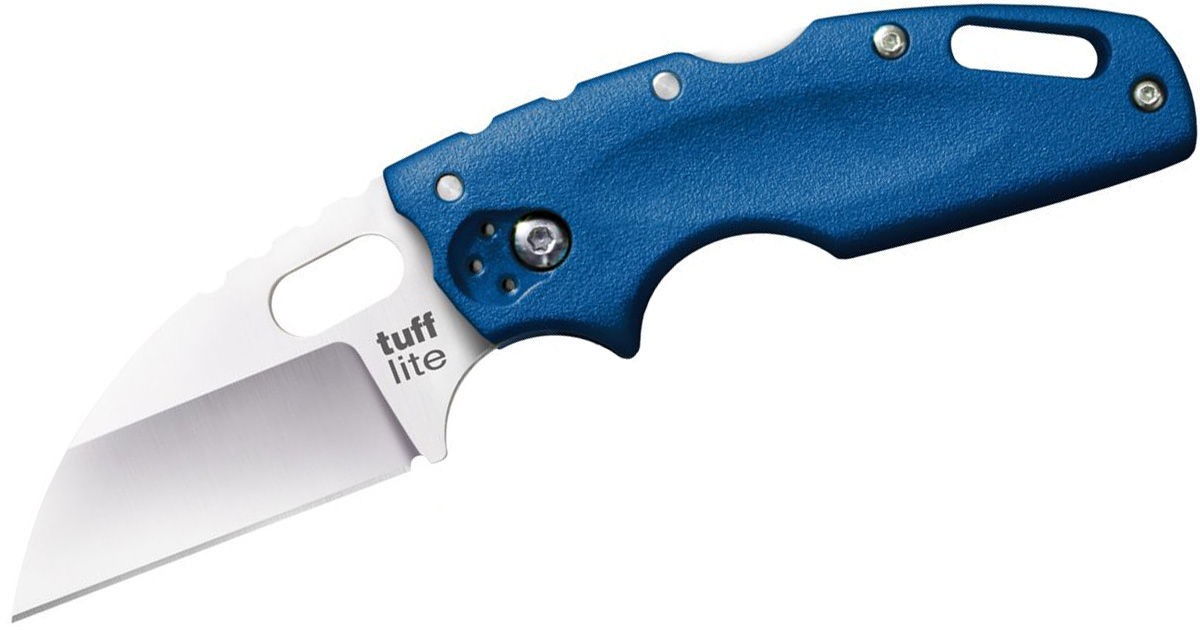 Cold Steel is best known for its huge folders, but the Tuff Lite may very well be the best EDC Cold Steel has to offer. This small Wharncliffe-bladed folder uses Demko's Tri-Ad locking mechanism. This version has an eye-catching blue handle.

KA-BAR Dozier Folding Hunter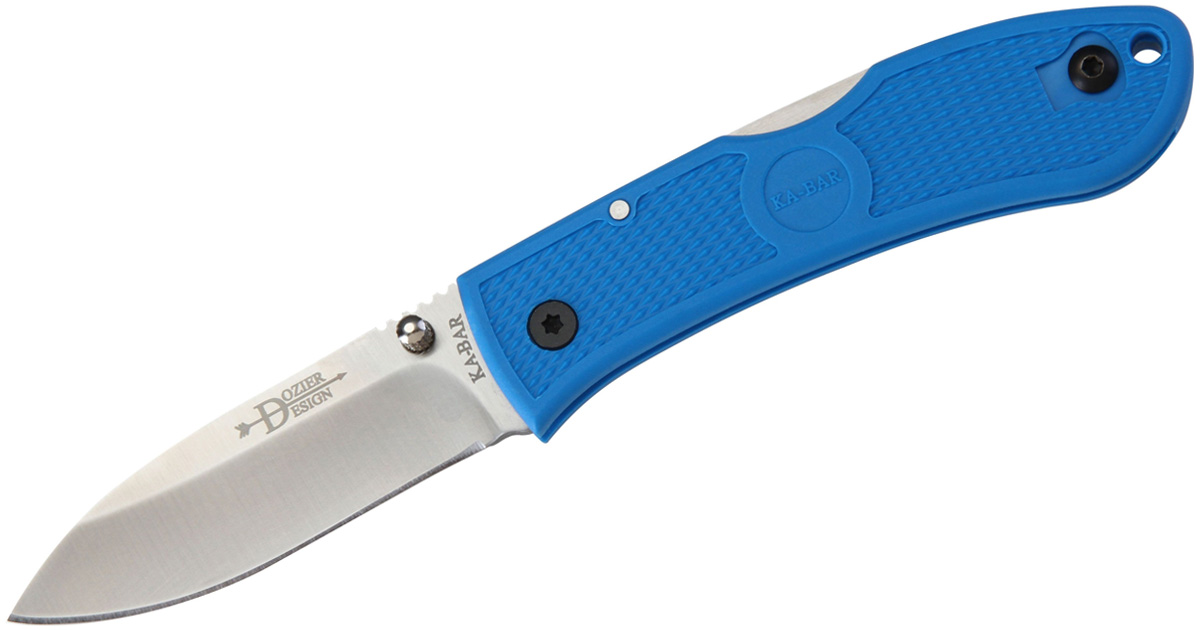 The Dozier Folding Hunter has been a mainstay of KA-BAR, so it's no surprise this folding hunting knife continues to receive praise and varied colors.

Kershaw Link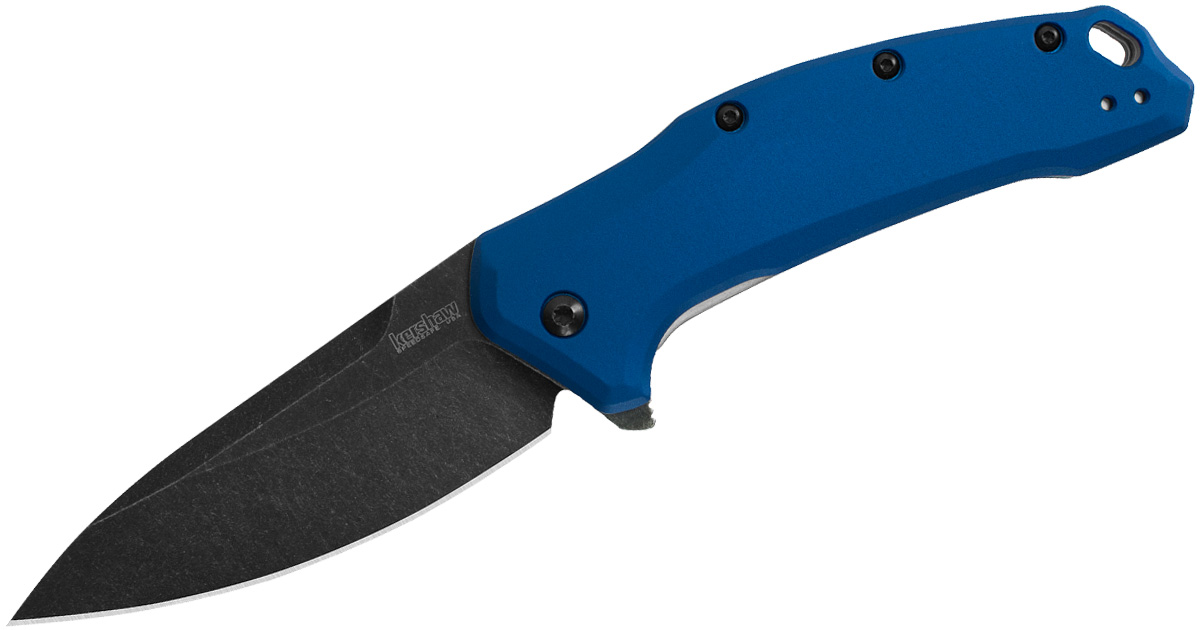 The Link continues Kershaw's dominance for inexpensive American-made assisted folders. The link originally came with gray aluminum scales or black FRN scales. However, the popularity of the knife resulted in this gorgeous version with a black blade and blue aluminum handle.

Gerber Empower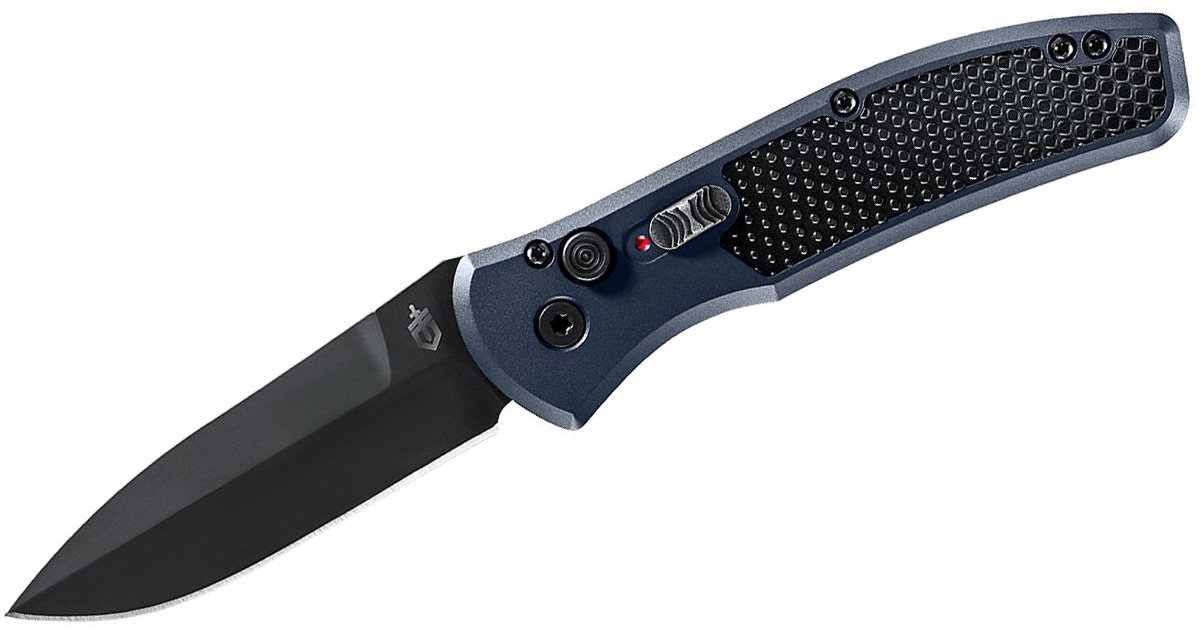 The Empower is Gerber's attempt at an everyday carry automatic folder. We're happy to say Gerber succeeded, which is why they offer it in different color patterns. This model has urban blue handles with black overlays.

Smith & Wesson CK105BL Extreme Ops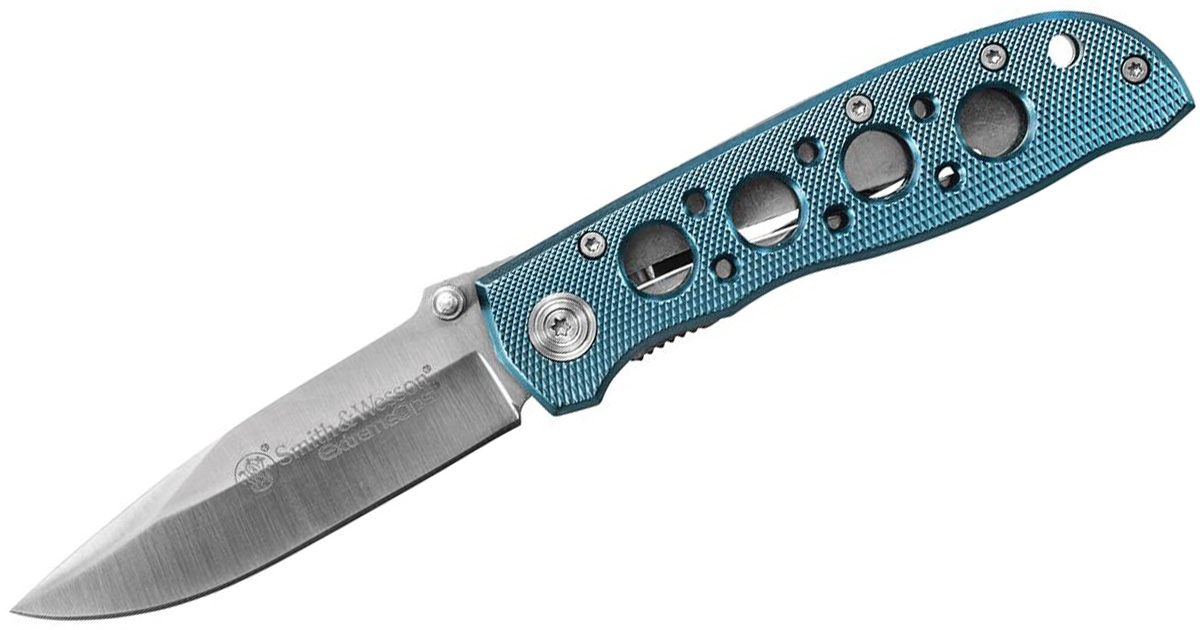 Smith & Wesson are always among our best-selling knives. Why? They're reliable, lightweight, and inexpensive. The Smith & Wesson Extreme Ops in blue is the perfect example of that. It has a blue aluminum handle, a 3.22-inch 440C stainless steel blade, and a pocket clip. It's an eye-popping knife that's quite the workhorse.

Case Medium Stockman, G10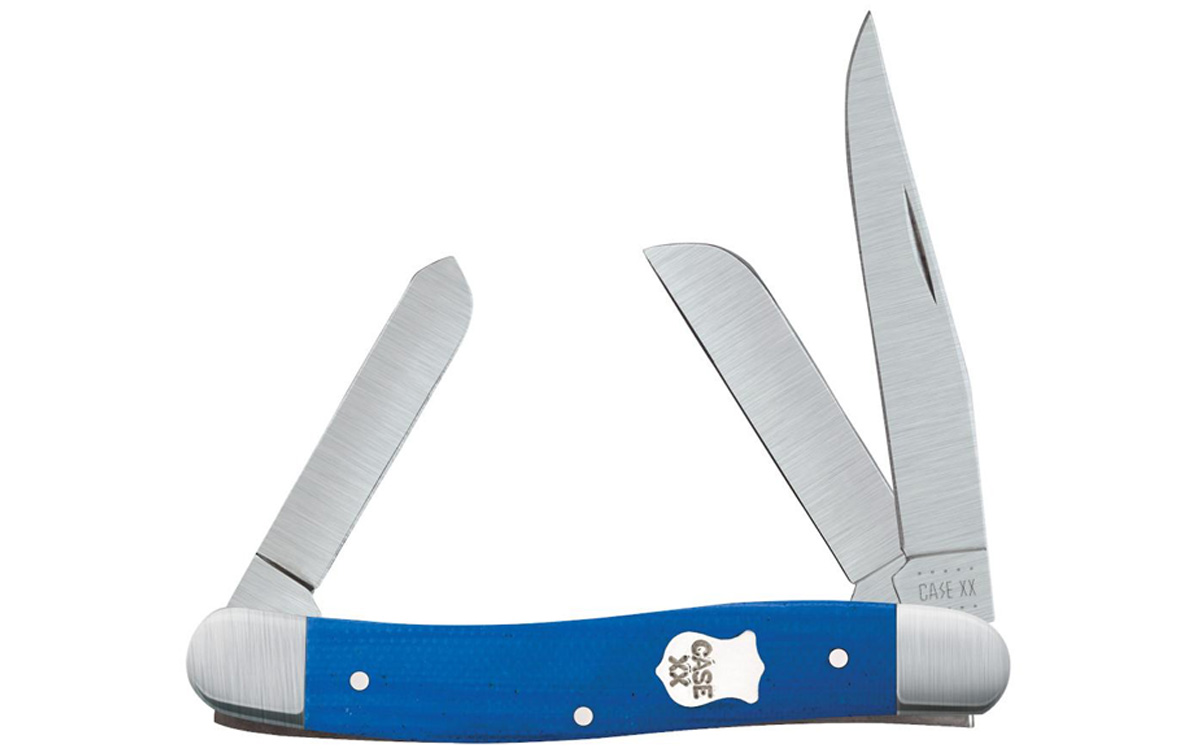 It's hard to leave a classic pattern like the stockman out of a list like this, so we chose to include the Case Medium Stockman in the Blue G-10 series. The blue G-10 scales add a modern twist to the traditional pattern. You can't go wrong with these vibrant blue handle scales.