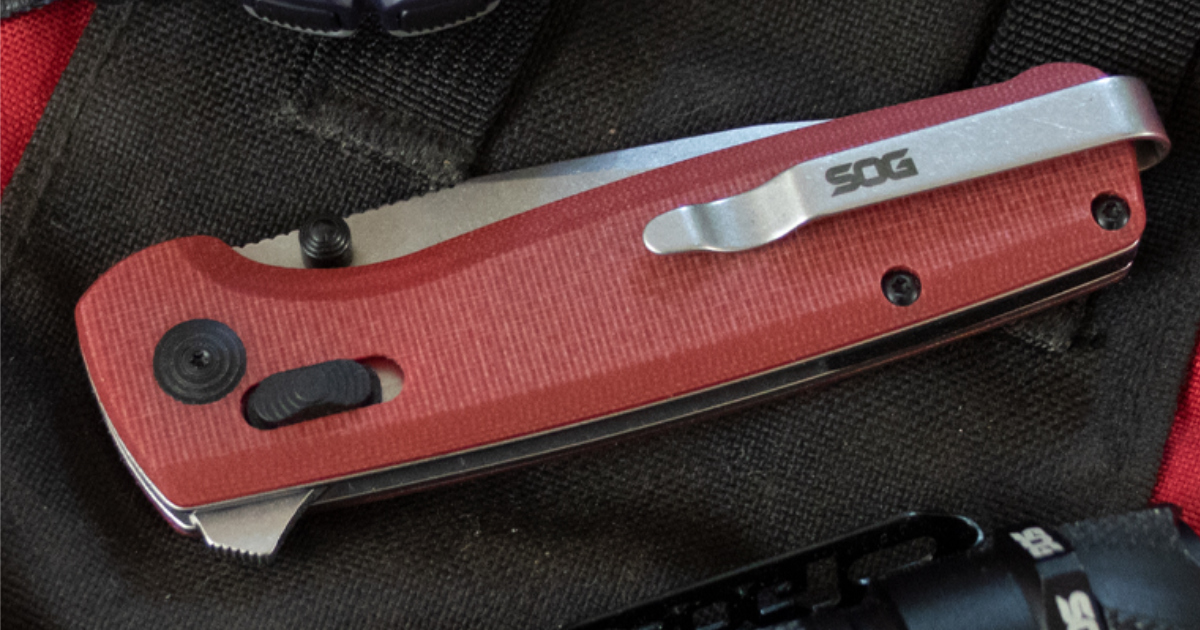 This post was originally published in 2016 and updated in 2023.
Red is a color with tons of meaning. To some, it means energy. To others, it means strength. No matter what stock you put in the color red, there's no denying it adds tons of personality and heart to a knife.
We wrote this post way back in 2016; unfortunately, all of those models have since been put out to pasture.
Not to fear though; we've updated our list to include 10 knives that are available for your enjoyment.
Take a look at our pick of some of the best knives with red handles.
1. Victorinox Tinker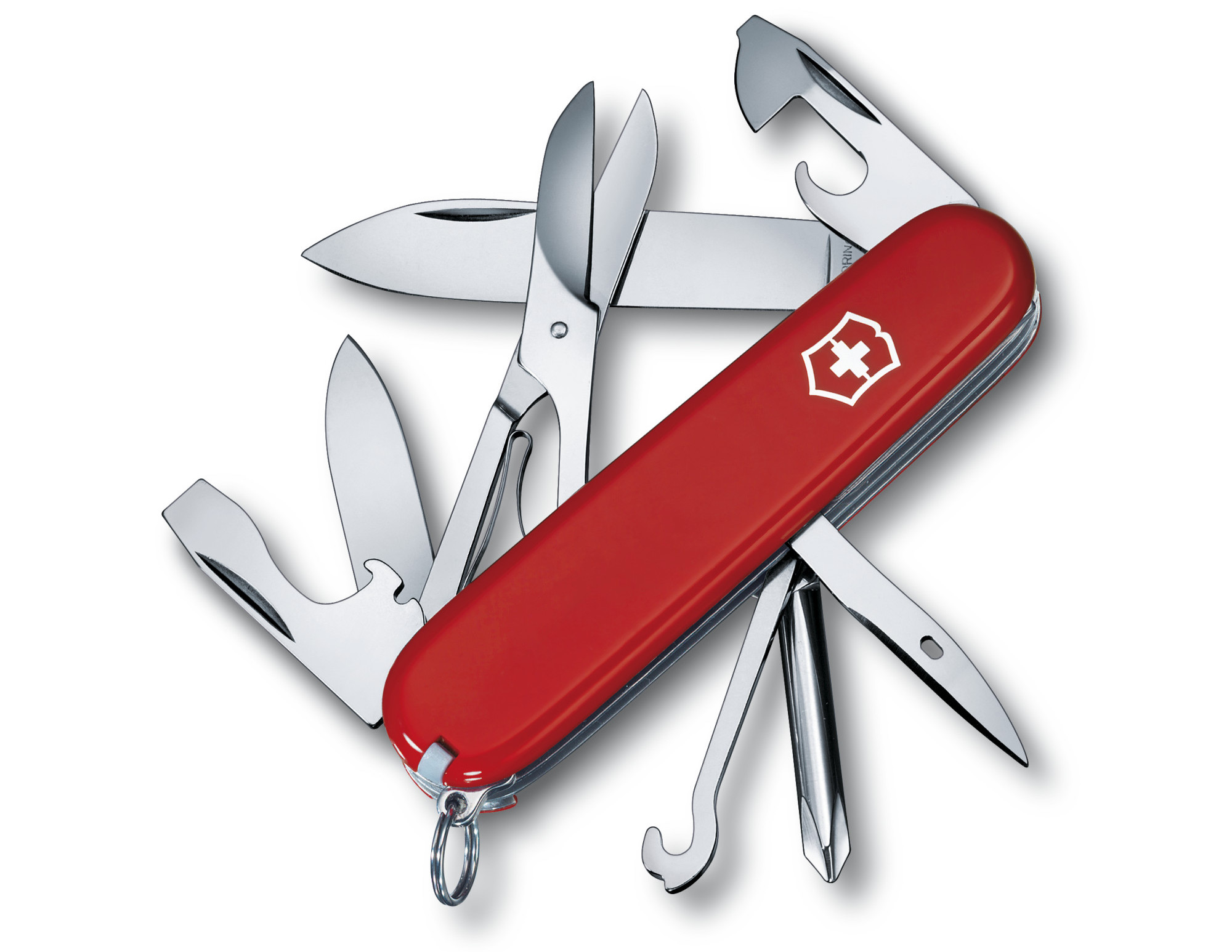 Let's start things off with an icon: the Swiss Army Knife.
To be honest, this list could have been nothing but different SAKs, but we thought it would only to be fair to include different models as well.
The model we're picking for this list is the Tinker. This is what I like to call a "jack of all trades and a master of all" multi-tool, thanks to its screwdriver, blades, bottle opener, can opener, awl, and more.
It's one of the best Swiss Army Knives.

2. Tactical Extreme Karambit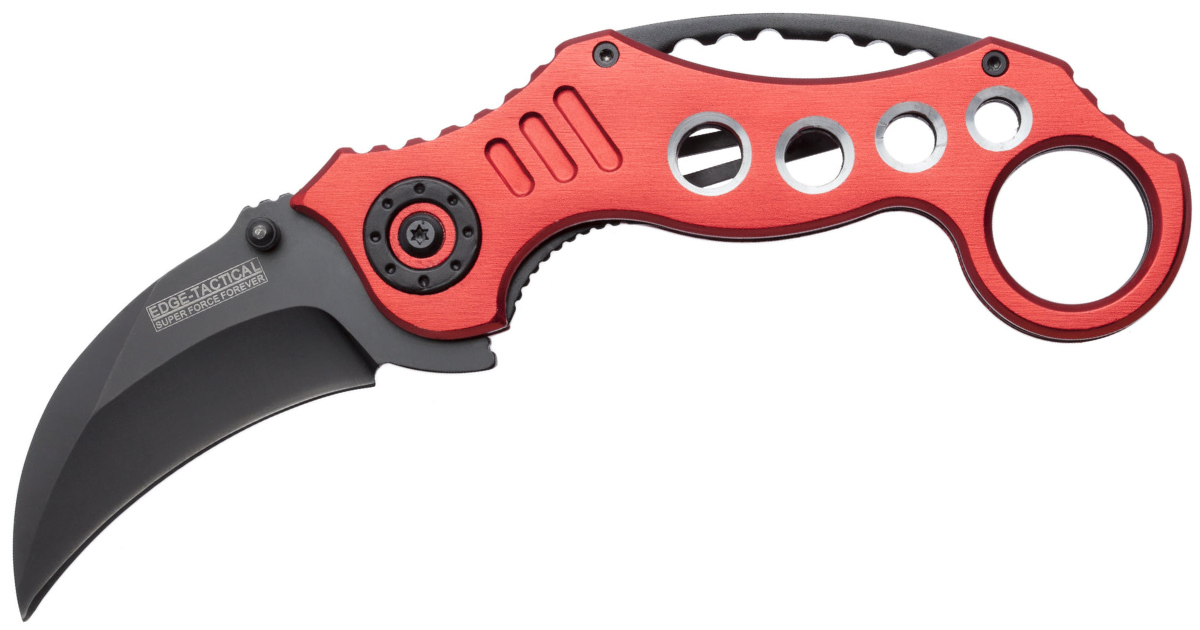 From a handy little multi-tool to a unique spring-assisted karambit.
The Tactical Extreme Karambit features a 3-inch black blade with an assisted-opening mechanism. But the real selling point of this knife is the red aluminum handle.
It's eye-catching and fearsome.

3. Electrifying CA OTF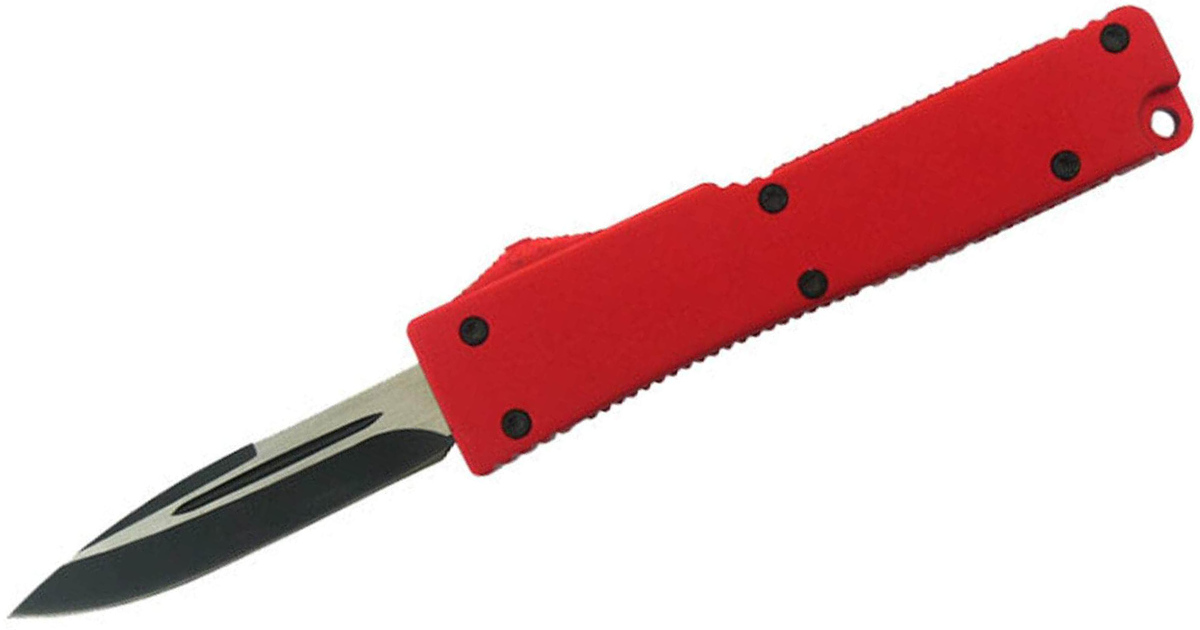 Everyone should have one of these knives. It's one of the few knives I keep on my desk, and you should too.
This little OTF is a California-legal out-the-front pocket knife because its blade is just under 2 inches. Despite the shockingly low cost, it's an adept knife that works flawlessly for small EDC tasks.
The bright red aluminum handle matches the black and silver two-tone blade. You'll be opening and closing this knife constantly.

4. SOG Terminus XR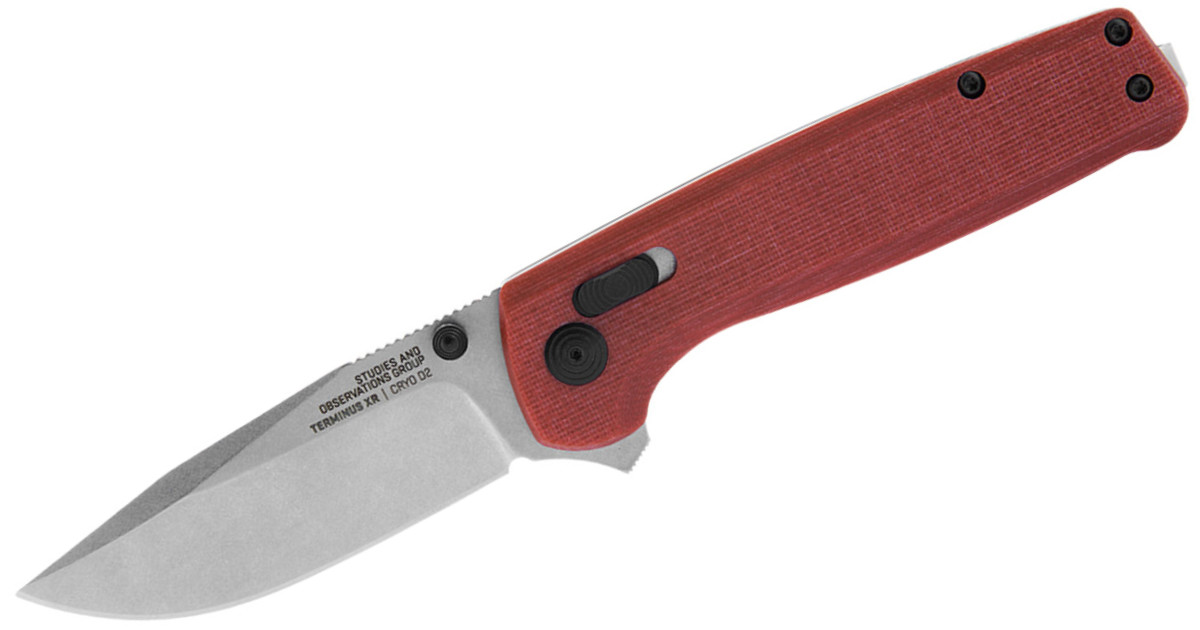 Speaking of opening and closing knives constantly, the Terminus XR may be the most fidget-friendly knife you can buy. It has three different ways you can open it: flipper, thumb stud, and XR lock. All of them open with satisfying quickness and close easily with one hand, thanks to the XR locking mechanism.
This version of the knife has a crimson red G-10 handle that almost looks like Micarta. The stonewashed D2 blade is just icing on the cake.

5. BnB Damascus Tanto Tracker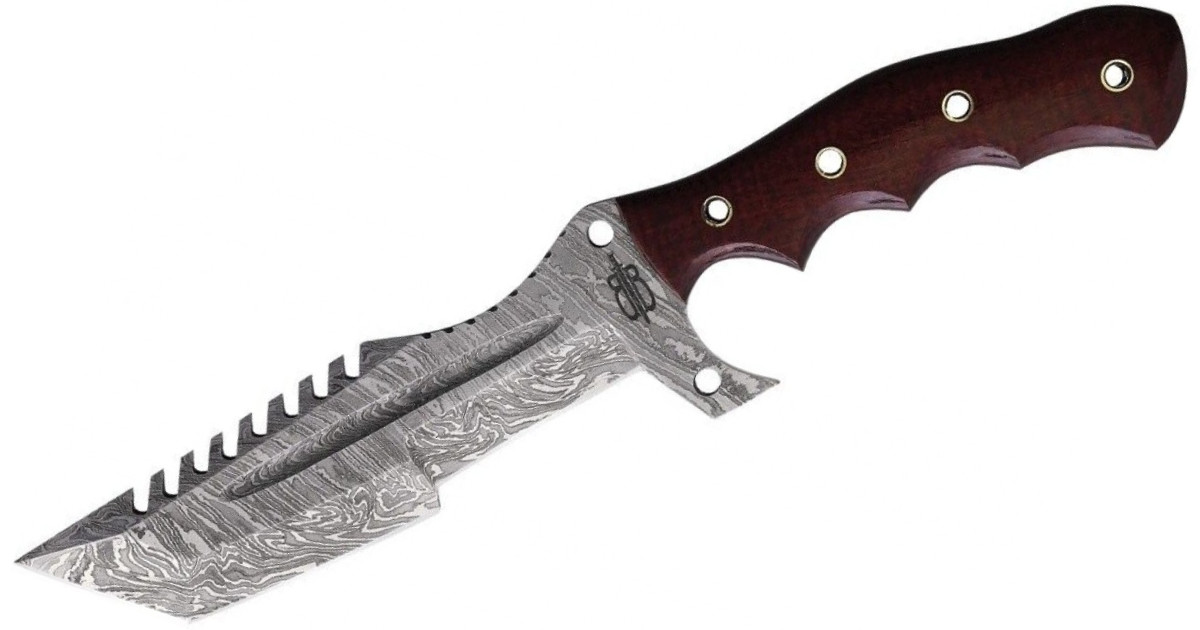 The other knives are all bright red, but this tracker from BnB Knives (formerly BucknBear Knives) is a more subdued red.
This knife also has red G-10 scales that look downright gorgeous when matched up with the Damascus steel blade. The blade itself is six inches, and it comes with a leather sheath.

6. Master USA Boot Knife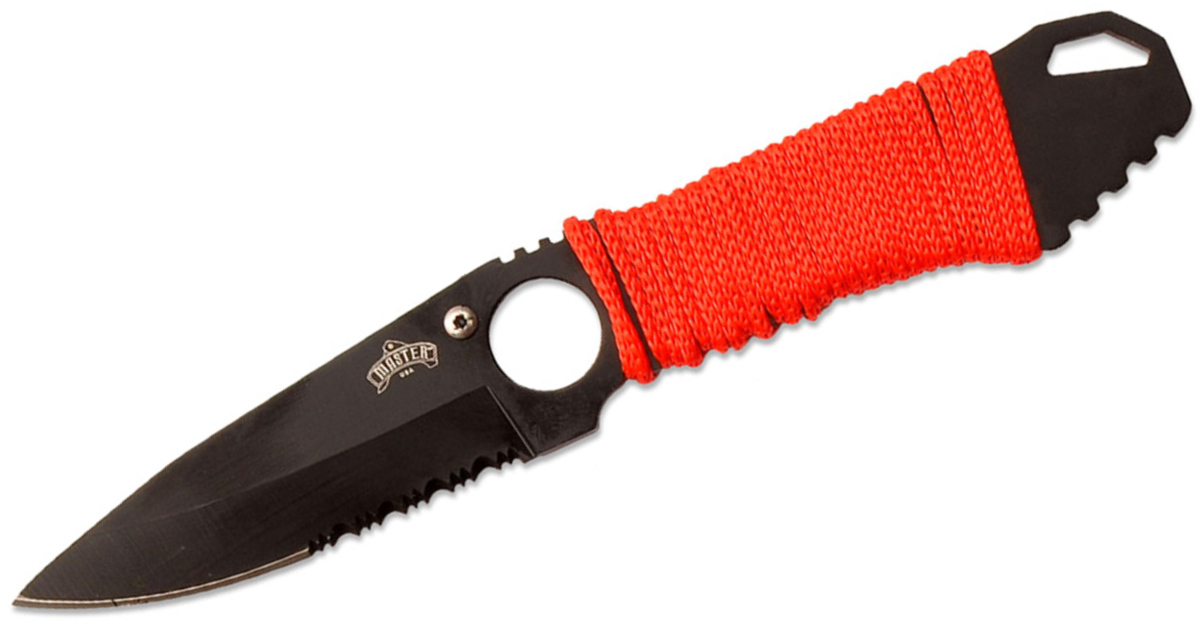 This one might be cheating a little because it uses red cord wrapped around the stainless steel handle, but the red really pops.
Although it's a dirt cheap neck or boot knife, this small fixed blade does everything you need. Its 3.3-inch blade is partially serrated and a sheath allows you to carry it in different orientations.
For the price, you can't go wrong.

7. CRKT Onion Throwing Knives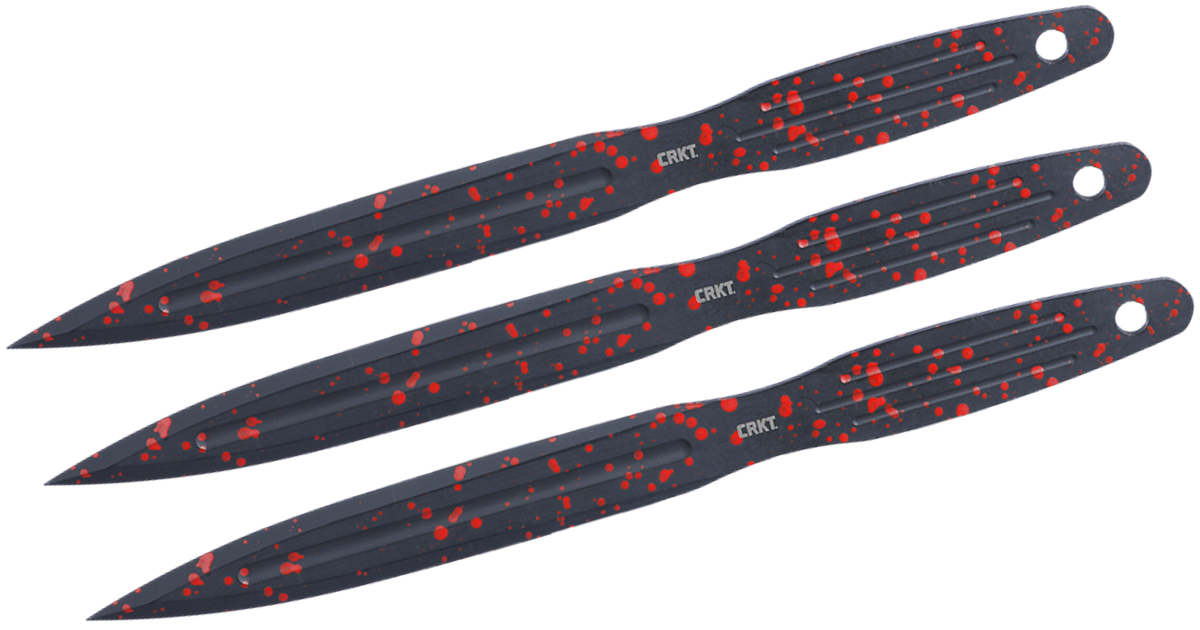 The world is filled with nothing but black knives, especially throwers. That's probably why the legendary Ken Onion decided to add a literal splash of red to his throwing knives.
The red splatter adds some color to the three throwers and makes it easier for you to find the knives if they happen to miss the mark.
Let's just say Ken Onion's first foray into throwing knives is a real hit.

8. Tac-Force Firefighter Rescue Knife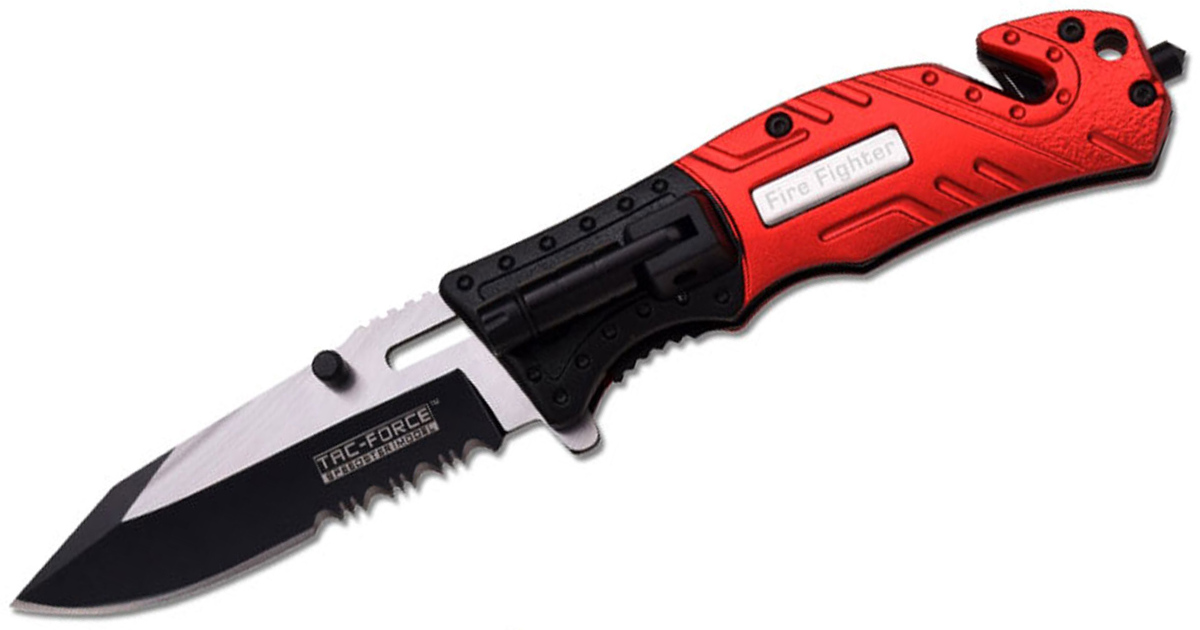 We replaced one firefighter knife with another: the Tac-Force Firefighter Rescue Knife.
This is a highly visible EDC with a 3.25-inch assisted blade with a red and black aluminum handle.
As a fast-opening folder with a few bonuses like an LED flashlight, glass breaker, strap cutter, and more, this knife can be a real lifesaver.

9. Delta Force Legacy OTF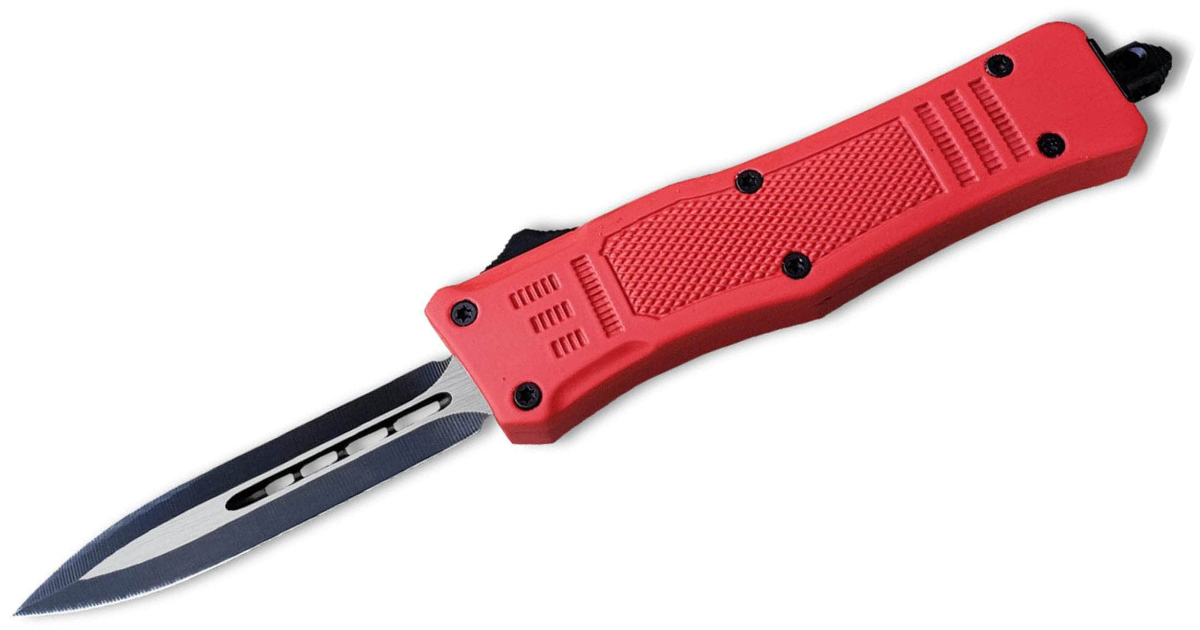 The Legacy OTF is available in a ton of variations, but we're quite fond of the red version.
It has a 2.75-inch two-tone spear-point blade that shoots out easily with the thumb slide. The red alloy handle has texturing to keep the knife in your hand while a deep-carry clip keeps it firmly in your pocket. It also has a glass breaker.

10. Case Marilla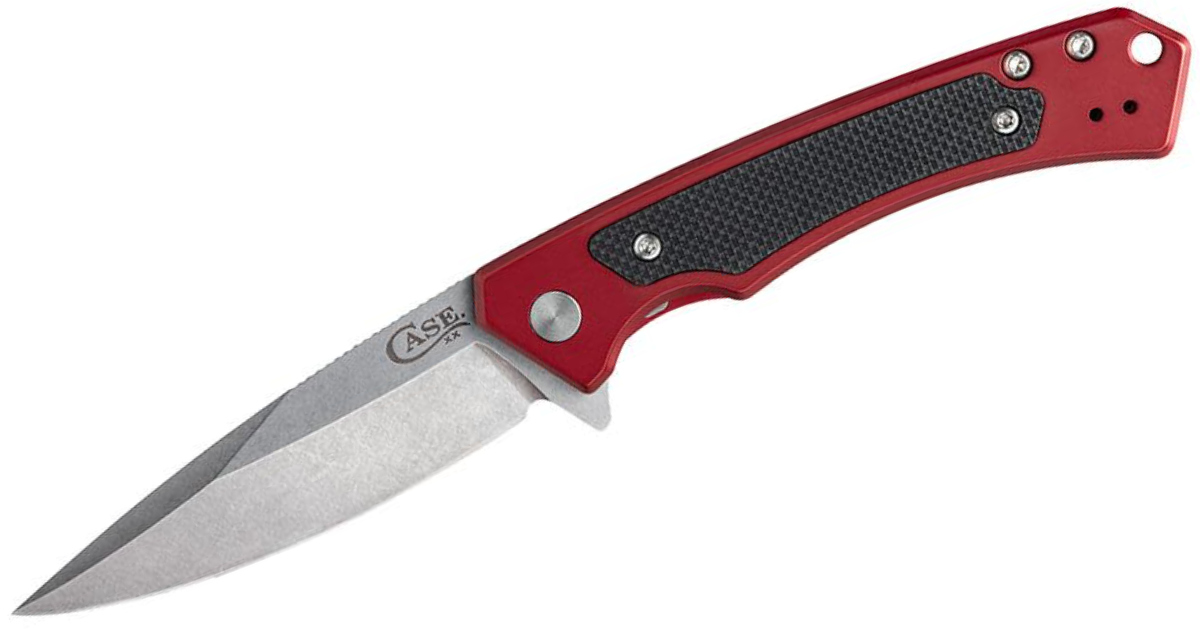 Case is no longer stuck in the past. In fact, the iconic brand went electric a few years ago, and we're all better for it.
One of the new knives to come out of their embracing of the modern is the Marilla.
This US-made premium flipper has all the bells and whistles of current knives like S35VN steel, aluminum handles, and G-10 inlays. This version of the Marilla has red scales.
There's a reason it's won so many awards.