Red is a color with tons of meaning. To some, it means energy. To others, it means strength. No matter what stock you put in the color red, there's no denying it adds tons of personality and heart to a knife.
We continue our series on knives in different colors with red.
1. Morakniv Classic No 2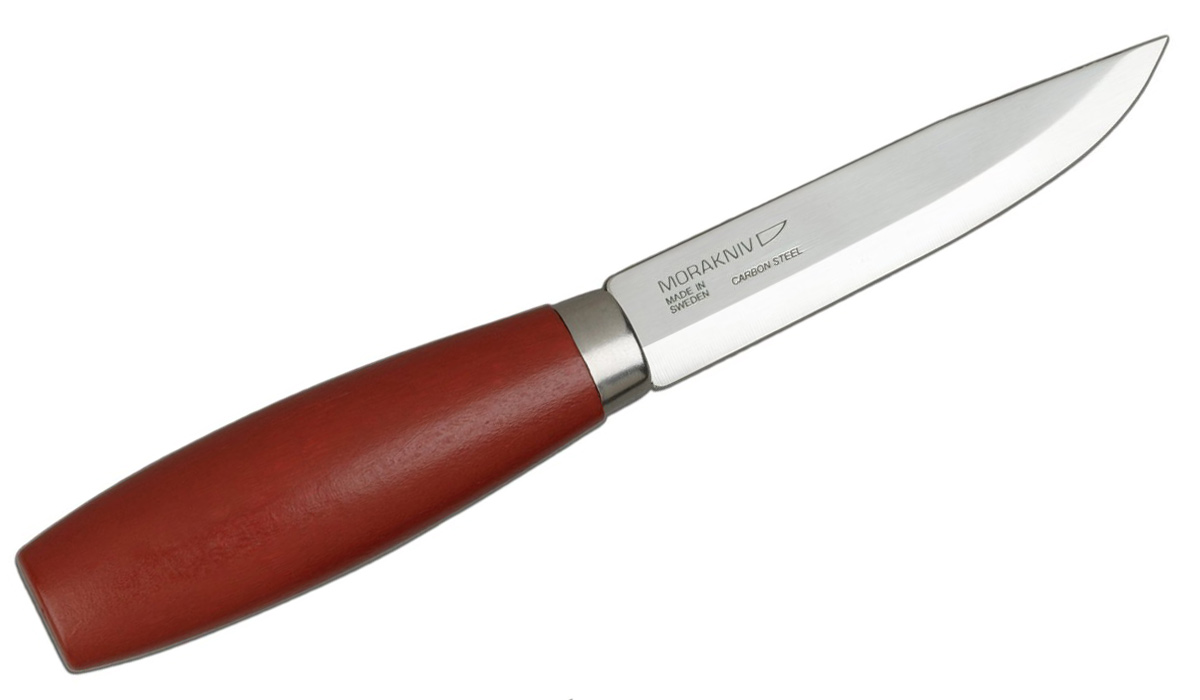 Let's start things off with an icon. The Swedish made Morakniv Classic 2 is—well—a classic. It's instantly recognizable thanks to its red wood handle. These knives have been made for more than a hundred years. If you've never heard of Morakniv, you're missing out. These rugged fixed blades are dirt cheap and perform well. There's not much more to say about such a beloved knife.

2. Buck Compadre Camp Knife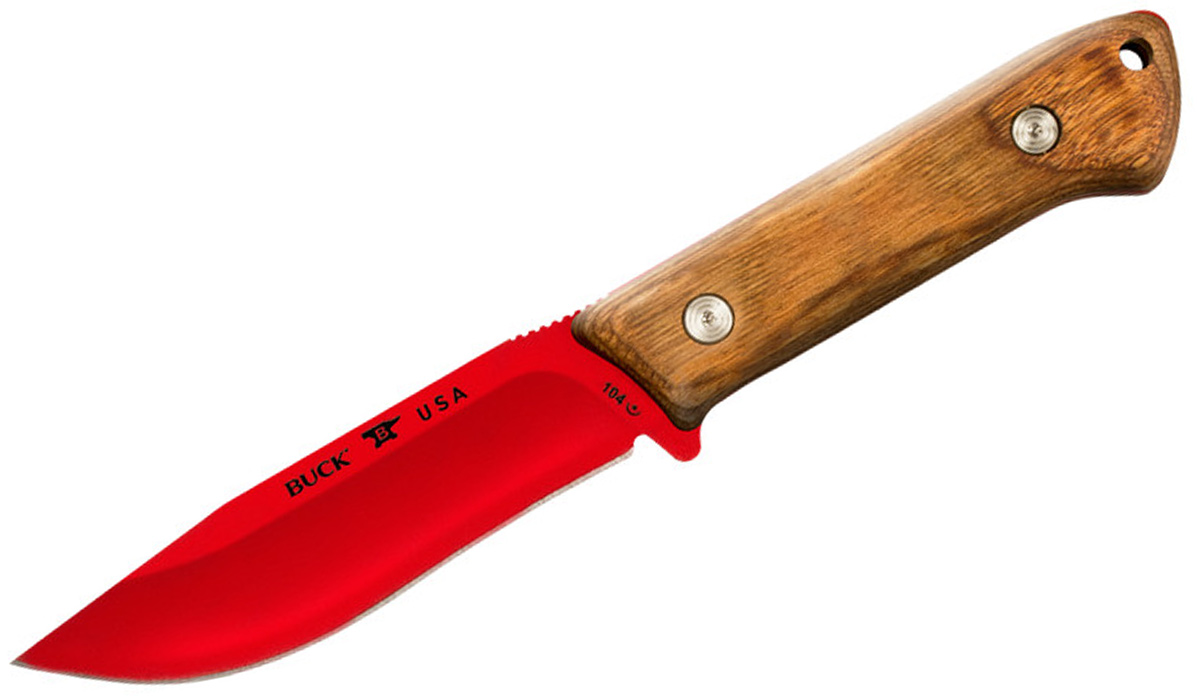 You may have to shield your eyes at how ebullient this red blade on the Buck Camp Knife from its recent Compadre Series. The blade is made of 5160 steel, but the real star of this knife is the red powder-coated finish. On top of adding some ferocity to the look, the red coating provides extra corrosion resistance.
Complementing the 4.5-inch blade is a Dymondwood handle. To top it off, this Buck is made in the USA.

3. Gerber Hinderer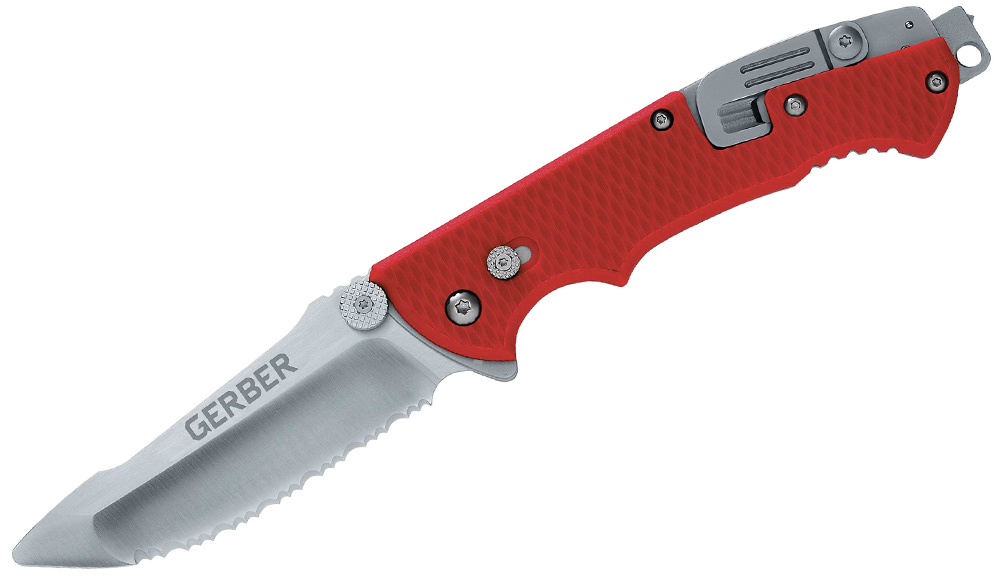 Rick Hinderer knows a thing or two about rescue knives. That's clear in the Gerber Hinderer. This knife boasts a fully serrated blade made of 440A stainless steel with a blunt tip. Built into the red nylon handle is a bevy of rescue tools, including a glass breaker, seat-belt cutter, oxygen tank wrench, and more. This pocket knife is a first responder's dream.

4. Fallkniven Model PC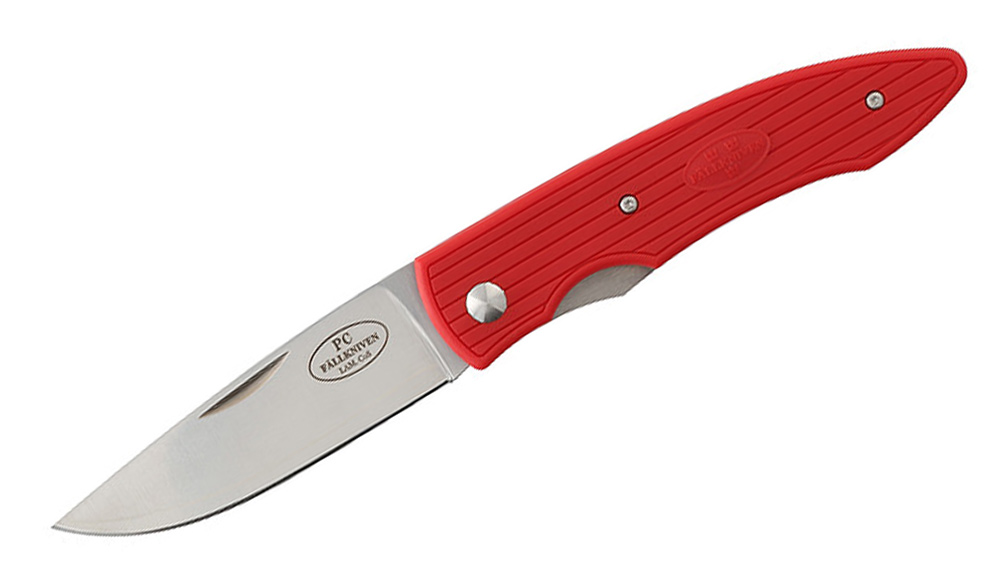 If you're an astute observer, you may have noticed the Model PC on the list of 10 orange knives. We love this knife, so we added it to the list of red knives. This classic folder has a fiberglass-reinforced Grilon handle with a 2.87-inch blade. You may be wondering why it's so pricey until you notice the blade steel is laminated Cobalt Special Steel, which features amazing edge retention and performance.

5. Boker Plus Rescom Red Knife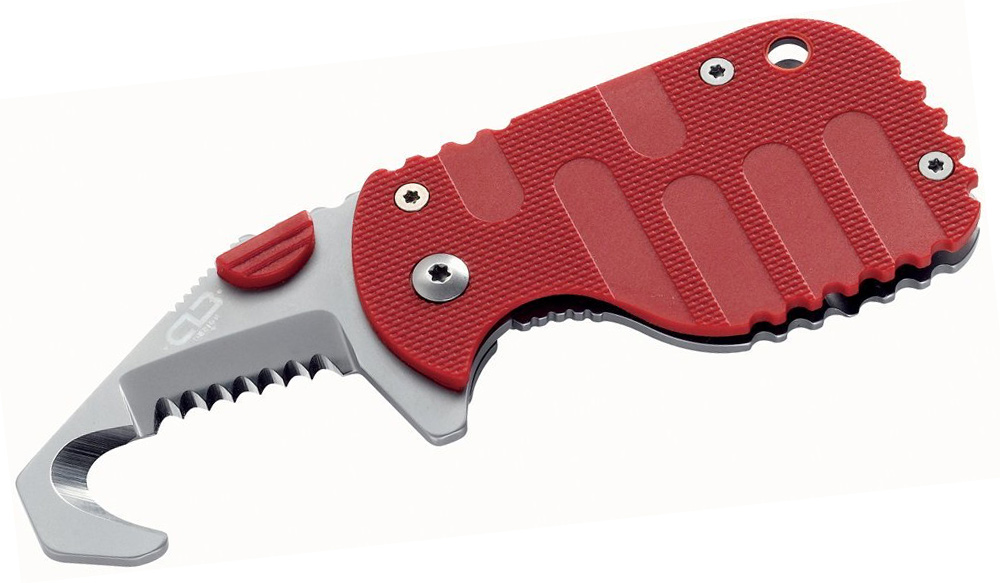 The Boker Plus Rescom is a compact rescue knife that'll fit just two or three fingers (very comfortably I might add). The blade is not designed for traditional cutting. It has a gut hook type protrusion in the blade and serrations for getting through tougher things. Its FRN handle is red with some light texturing for a reliable grip. If you're a first responder or someone who likes to be prepared, this knife is for you.

6. Case Cutlery Dark Red Bone Stockman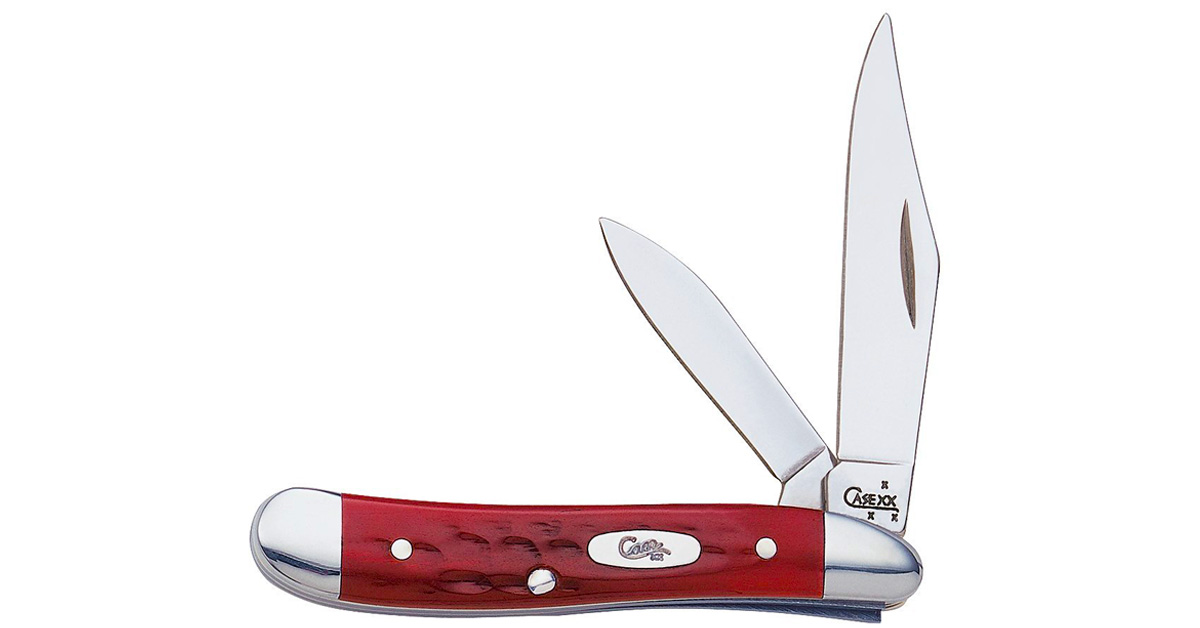 Case has an assortment of knife styles with the red bone handle, but we couldn't leave a stockman off this list. The Case Dark Red Bone Peanut is downright gorgeous. It's a classy knife you'd be comfortable taking out into the field or to a black-tie event.

7. Spyderco Roadie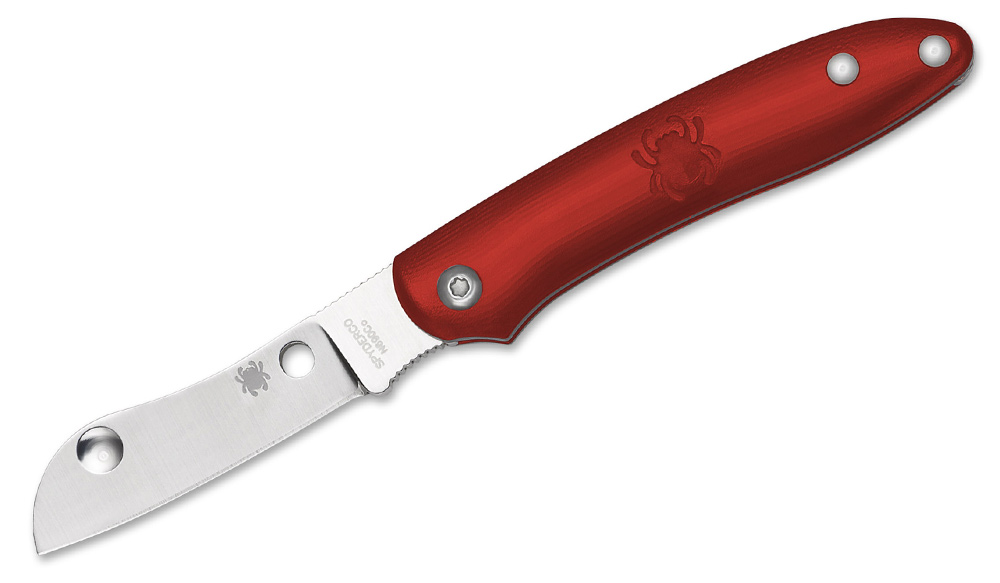 What in the world is that? Yup, this bizarre knife comes from the geniuses over at Spyderco. But even though this doesn't look like your traditional knife, the Spyderco Roadie performs exceptionally well. In fact, the tough reviewer over at Everyday Commentary gave this a perfect score. The Roadie has a N690Co stainless steel blade with a sheepsfoot design.
Its FRN handle comes in a few colors, but red suits it well.

8. Magnum by Boker Fire Department Knife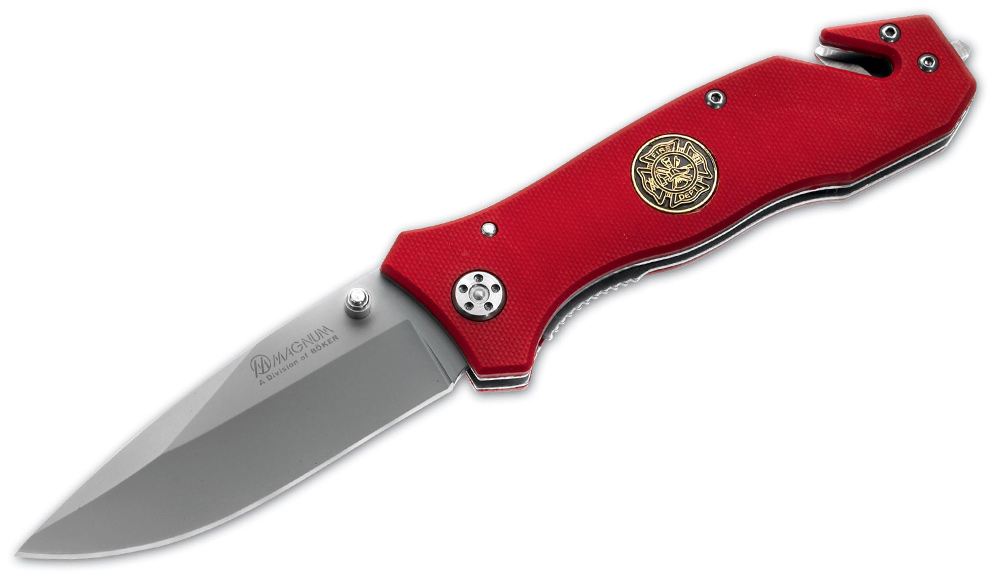 Part of a series of knives from Magnum by Boker dedicated to rescue personnel, this knife aims to honor the Fire Department with a classic folding rescue knife. Featuring a 3.38-inch blade made from 440 stainless steel, the knife boasts a bright red handle with the emblem of the Fire Department. The handle also incorporates a seat-belt cutter and glass breaker.

9. Buck Chairman Series Folding Hunter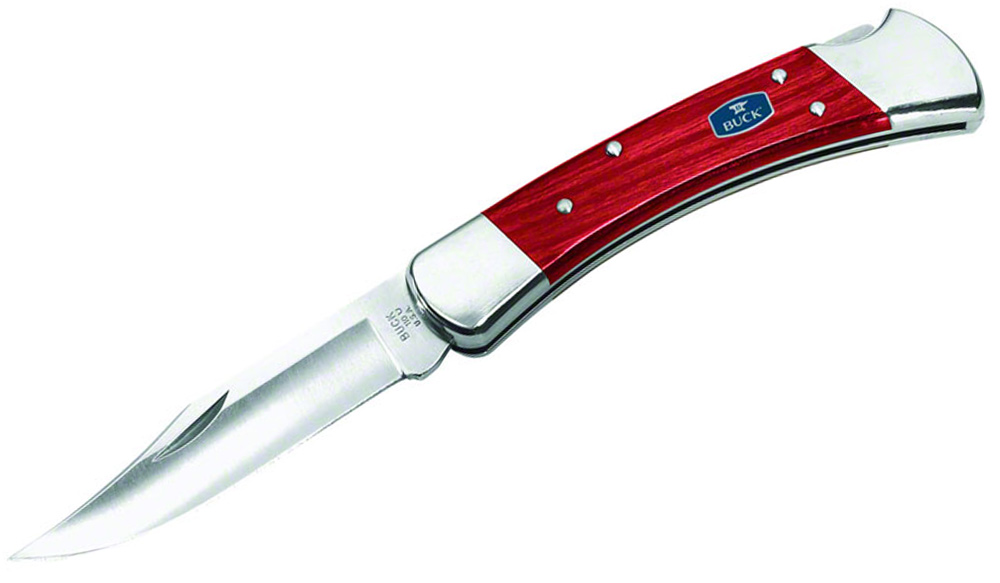 The Buck 110 is one of the best-selling knives of all time with a timeless design that holds up to pretty much everything. Buck has made a few iterations of this popular knife and we couldn't ignore the Chairman Series Buck 110. This version of the Folding Hunter has a rich cherry Dymondwood handle that's vivid and eye-catching. On the back of the knife is Chuck Buck's signature (hence the chairman).

10. Victorinox WorkChamp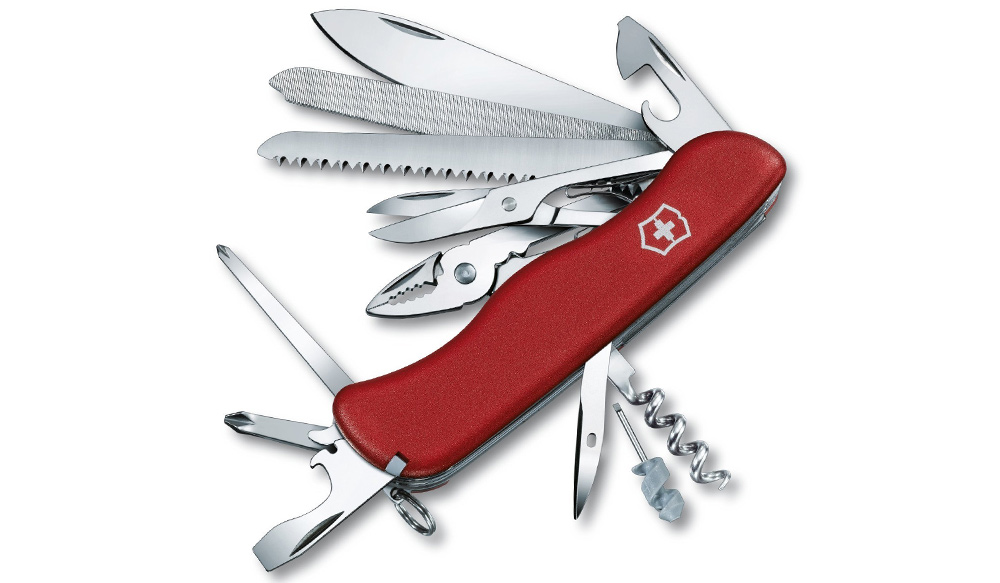 We end the list with the most iconic red-handled knife in the world: the Victorinox Swiss Army Knife. All these multitools have red handles (made of various materials, depending on which model you get). We could have chosen pretty much any model, but we opted for the great Victorinox WorkChamp. This model has a high-impact polymer red handle with an ergonomic shape that's packed with all types of tools. It doesn't get any more red or iconic than with a Victorinox SAK.