If you look at all the colors that knives and their handles come in, you'll notice a trend. Yup, they're pretty much all black. Black is a popular color for knives because of its lowkey appearance and versatility.
While the majority of people opt for those sexy black knives, it's the other colors that don't get enough love. So we decided to do a series of posts dedicated to those knives in different colors.
So today we're looking at orange knives.
1. KA-BAR Dozier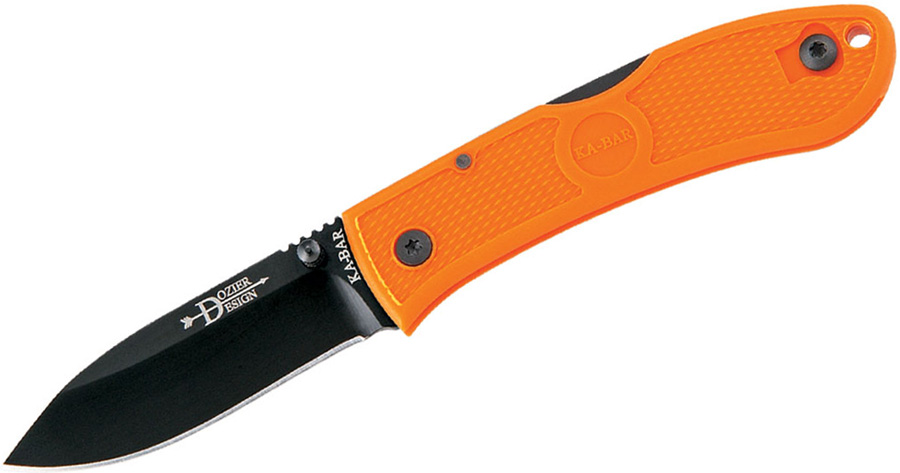 First up on the list is the KA-BAR Bob Dozier Folding Hunter. This iteration of the popular EDC features the blaze orange handle with a black blade and thumb stud. This blade is usually considered one of the best budget EDC knives around because of its reasonable 3-inch blade and relatively low cost.

2. ESEE-4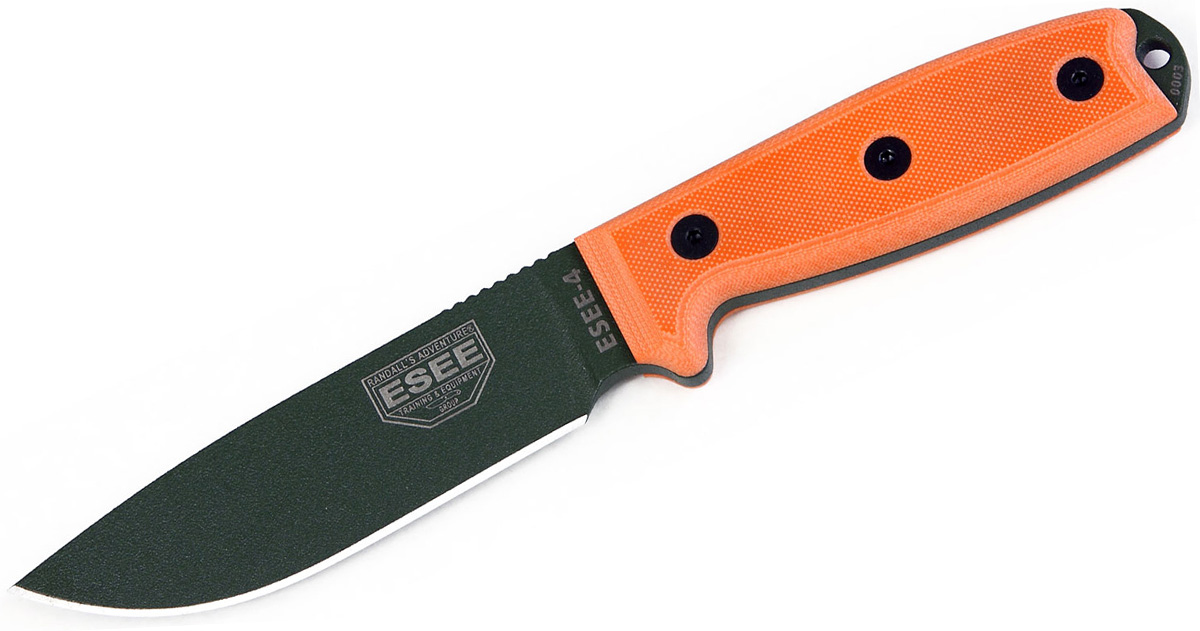 Next is the ESEE-4 with Orange Handle. The ESEE-4 was previously named a Badass Knife of the Week because of its extreme durability. The knife's bright orange G-10 handle scales are brought to life even more by the green blade.

3. Spyderco Endura 4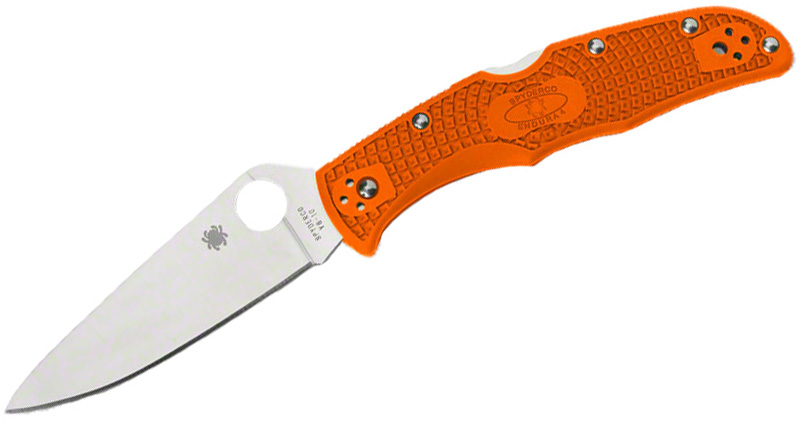 The Spyderco Endura 4 was included on our last of 20 most iconic knives ever. This is the same Endura 4 we all know and love—3.75-inch VG-10 blade—but with orange FRN handle scales.
Many people love the way the knife pops with its bright orange handle. There's also the Delica 4 in orange if you want something a little smaller.

4. CRKT M16-14ZER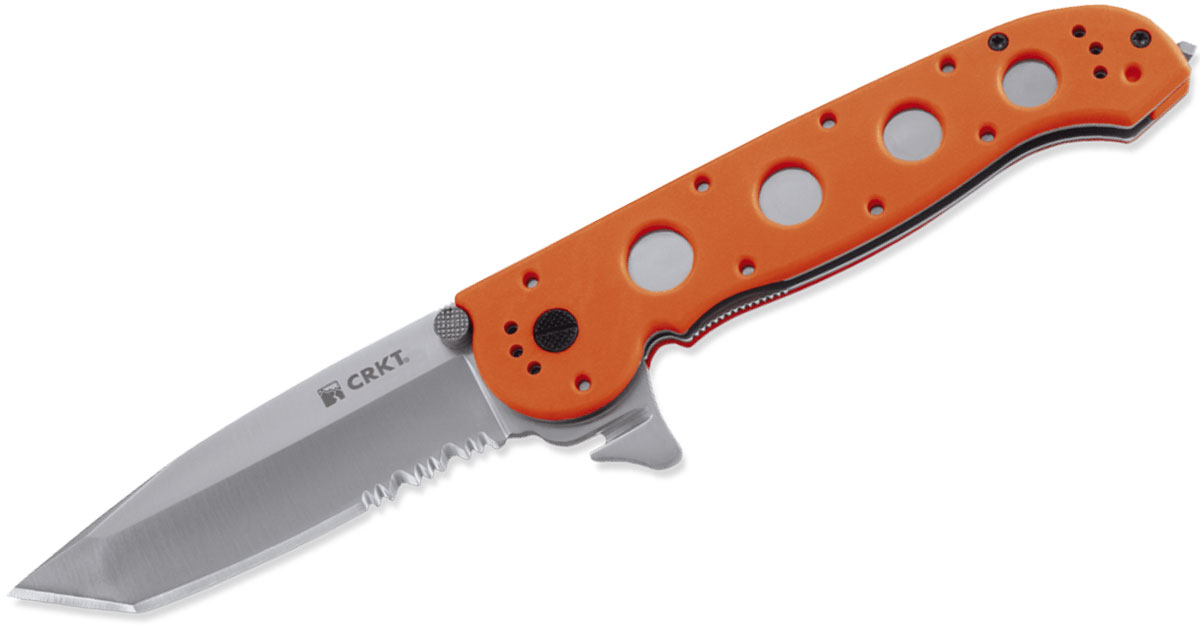 One of the main reasons you'd want your knife to be orange is for visibility. That's why orange is found on so many rescue knives, including the CRKT M16-14ZER. This is an emergency version of Kit Carson's M16 knife with a few extra features, such as a seat belt cutter that can be used even when the knife is closed and a window breaker.
The AUS8 blade is 3.75 inches long and partially serrated.

5. Kershaw Leek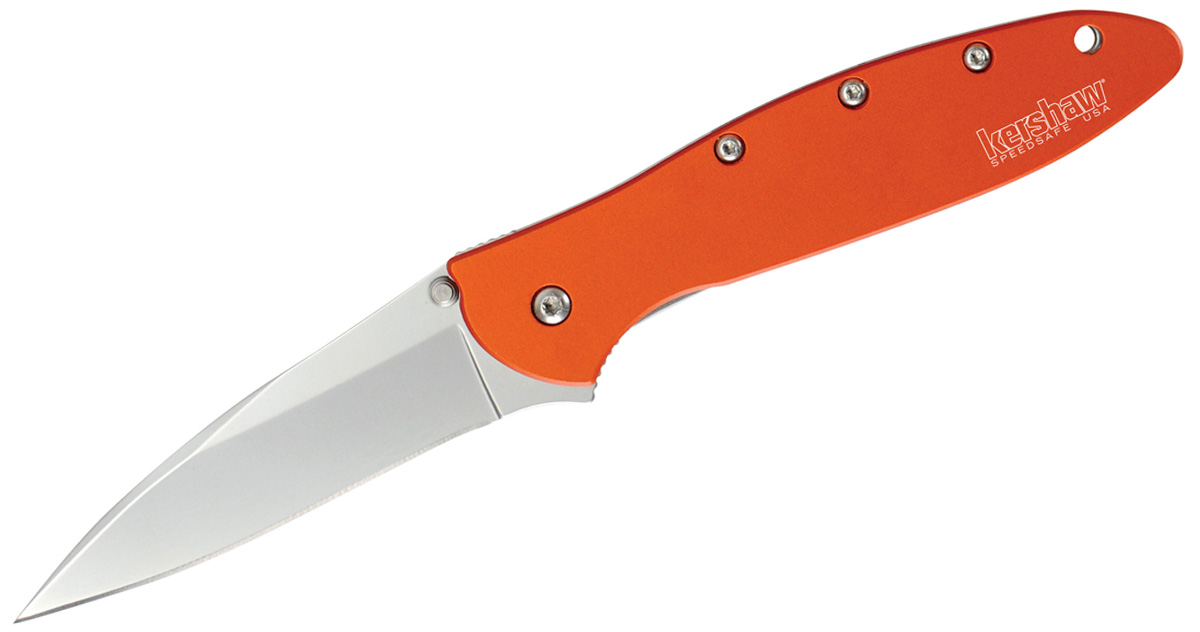 Is there any knife more iconic or beloved than the Kershaw Leek? We can't think of any. Due to its resounding success, Kershaw made the Leek in a ton of iterations like this orange Leek. The anodized-aluminum handle is made brilliant orange with a fade-resistant, scratch-resistant dye, meaning it'll stay just bright and clean for years to come. This is truly for the orange lovers out there.

6. Cold Steel Broken Skull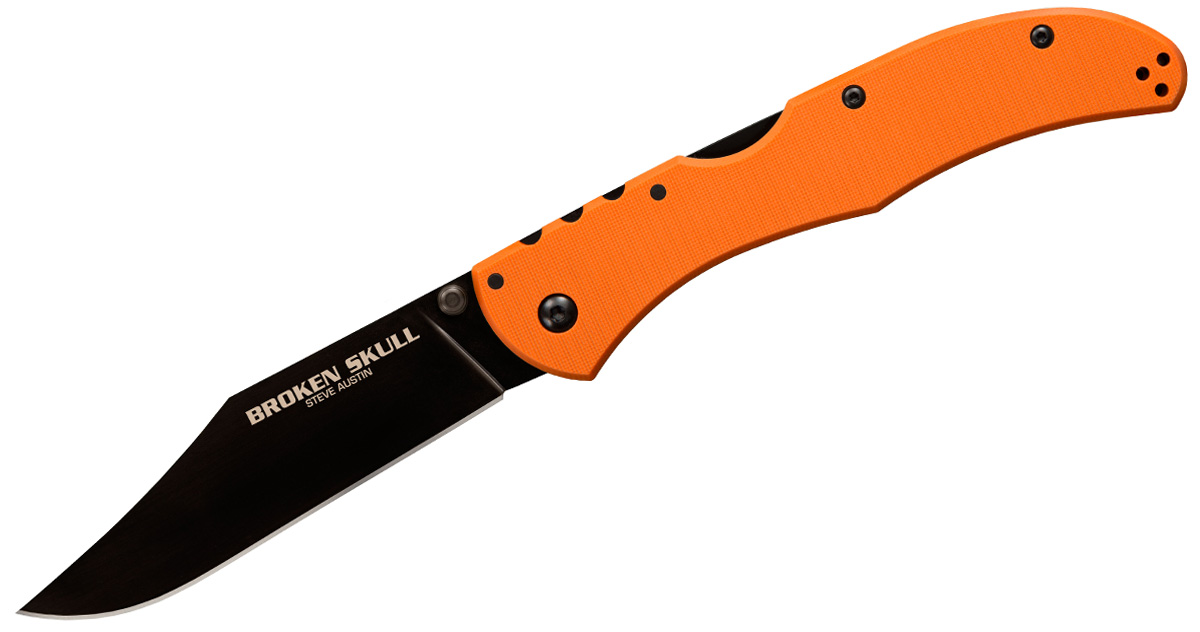 Cold Steel teamed up with Steve Austin to bring a simple yet functional folder to the masses. In a way, the Broken Skull is like a modern day version of the classic Buck 110 but with some upgrades like a thumb stud and Demko's Tri-Ad lock.
This iteration comes in a bright orange.

7. Case Sod Buster Jr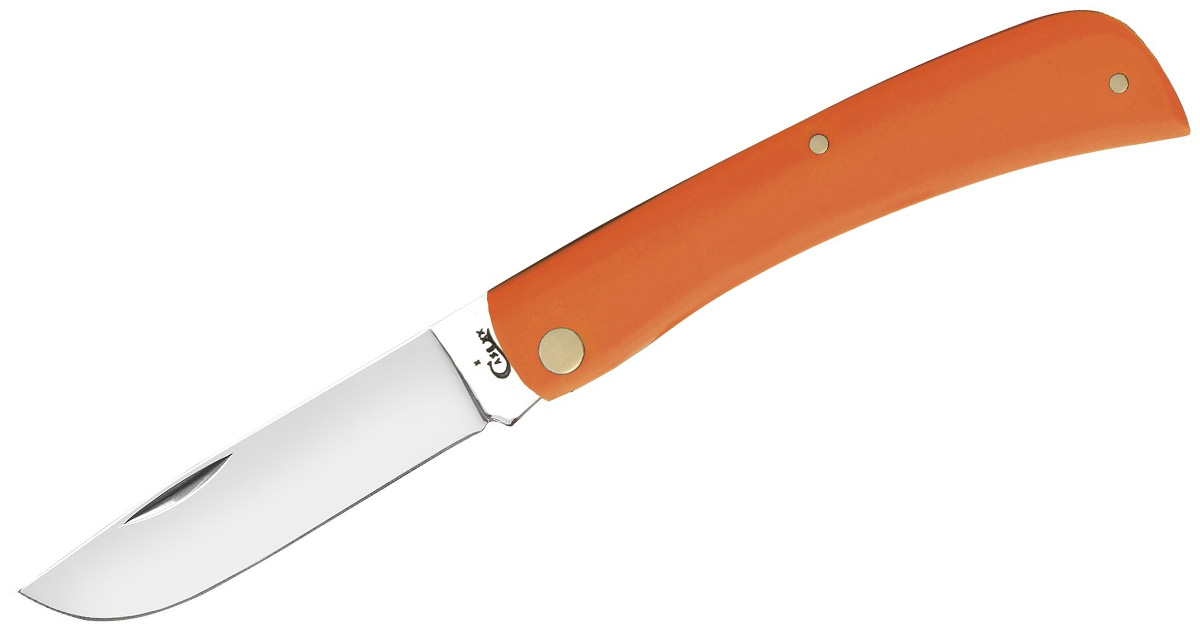 We'd be crazy if we didn't include at least one Case knife, and what's more iconic than than the Case Sod Buster Jr? This version of the single-bladed knife has a bright synthetic orange handle that's 3.63 inches when closed.

8. Boker Magnum Medic Knife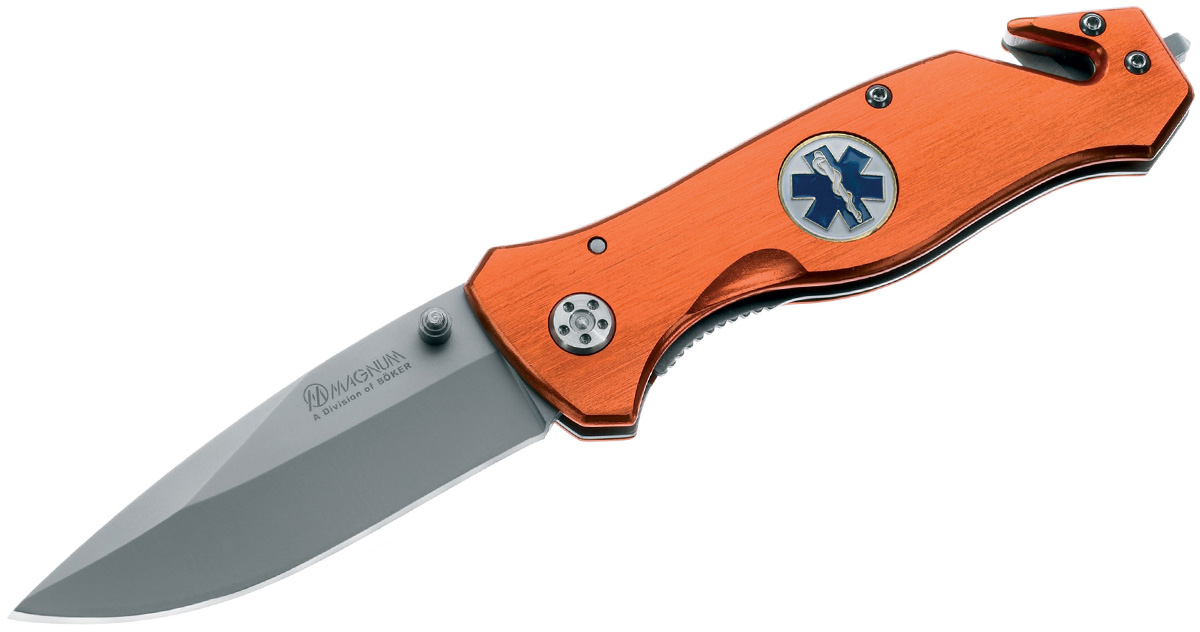 Yet another knife focused on emergency personnel (or those who fancy themselves as people who like to be prepared) is the Magnum by Boker Medic Knife. This Magnum by Boker folder with orange anodized aluminum handle features the blue and white paramedic logo.
Also on the handle is a seat belt cutter, glass breaker, and good-looking pivot screw.

9. KA-BAR Wharnstalker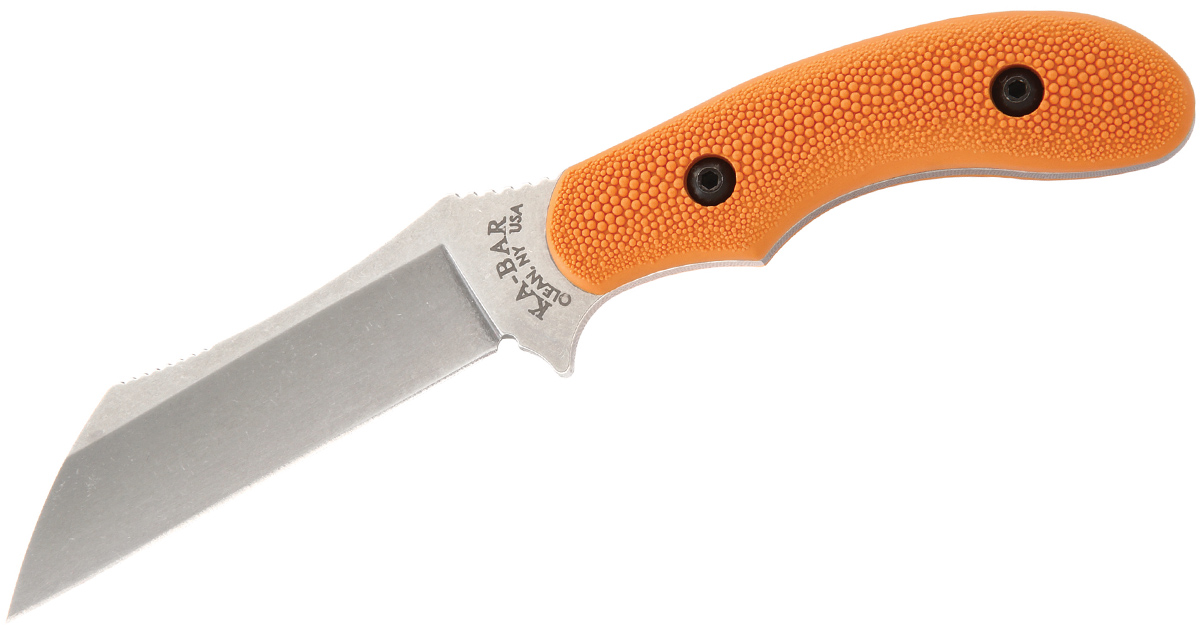 The Johnson Adventure Wharnstalker collaboration with KA-BAR Is an excellent fixed blade with a versatile wharncliffe design that provides a straight cutting edge and a piercing point. The handle is textured Zytel.

10. Fallkniven Model PC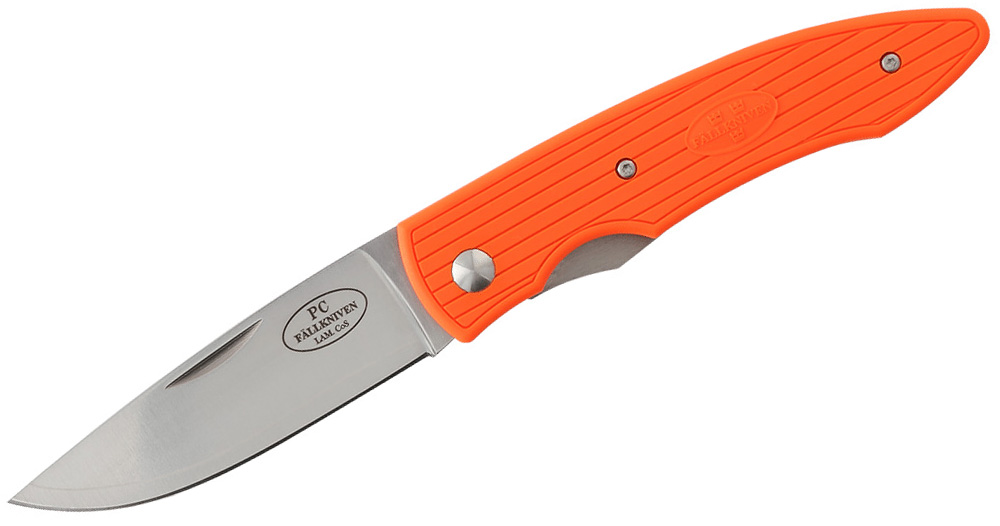 We're finishing off the list with the Fallkniven Model PC in Orange . This folder from one of the best knife company's out there is lightweight with a 2.87-inch blade. It opens with a nail nick and uses a liner lock to stay engaged. The fiberglass-reinforced Grilon handle is a nice orange.

---