Yellow is the color of energy, optimism, and hope. That's why it's no surprise so many rescue knives feature yellow handles (well, that and yellow is highly visible).
We continue our look at knives in different colors with yellow. You can find some of the other colors we've done on the knife colors category page.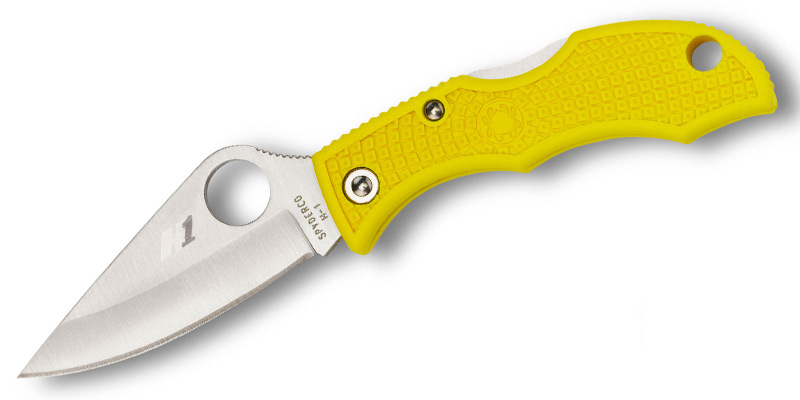 First up on the list of yellow knives is the Spyderco Ladybug 3 Salt. If you're into knives with yellow handles, then Spyderco is your brand. Spyderco features dozens of knives with yellow handles. All the knives with H1 stainless steel in the Salt Series come in yellow handle scales.
This Ladybug 3 Salt has a 1.94-inch blade with the Round Hole. Made from truly stainless H1 steel, the Salt Series is designed to be used on the high seas or anywhere else you'd find moist and corrosive environments. The yellow handle is made from bi-directional FRN.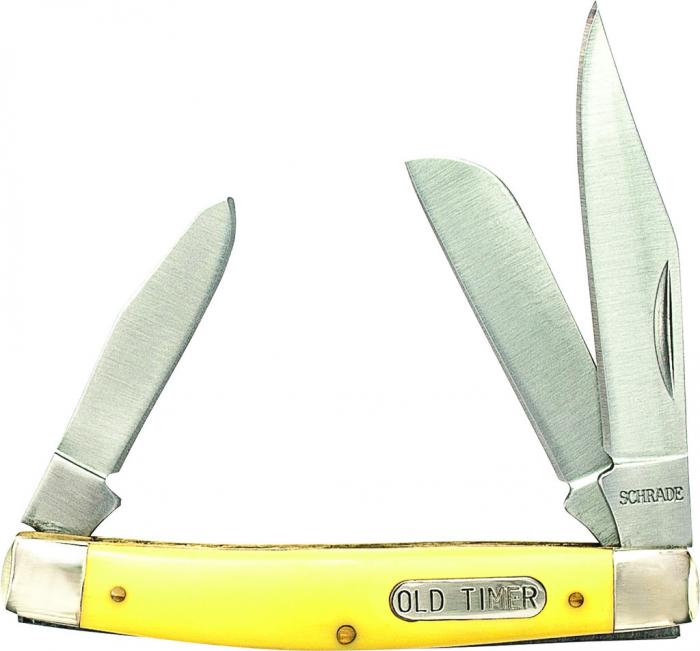 Next up is a classic slipjoint knife. This Old Timer Middleman is a traditional stockman model with a clip, sheepsfoot, and pen blade. The handle is yellow Delrin, making it a recognizable Old Timer. The nickel silver bolsters surrounding the handle material makes it pop even more.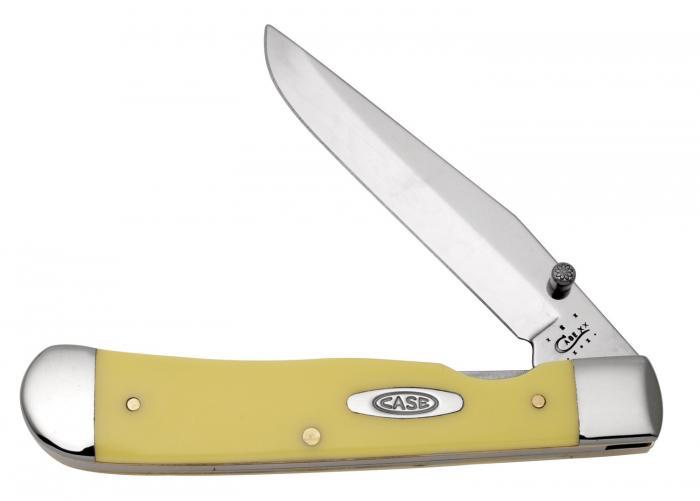 Like Spyderco, Case has a ton of knives with yellow handles, but since we already had a traditional stockman on the list, we thought the Case TrapperLock was a great knife to highlight. This single-bladed folder features yellow handle scales with nickel silver bolsters and brass pins. An engraved thumb stud adds some extra awesomeness to the clip point blade.
The blade is also made from Chrome Vanadium, which is the original Case steel.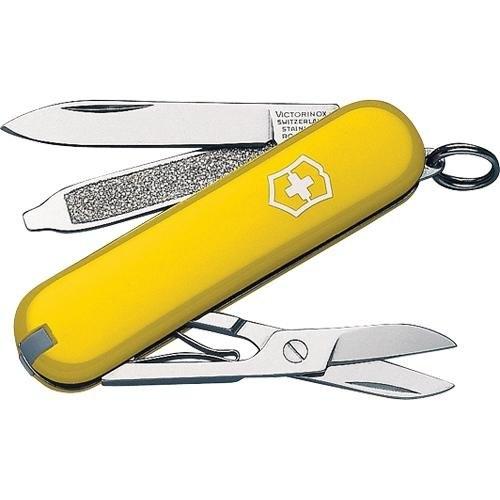 The Victorinox SD Classic is one of the best-selling knives in the entire world. What helps the small multi-tool bolster its popularity is the fact that it comes in all types of colors, including yellow. This little Swiss Army knife is a great companion for a keychain.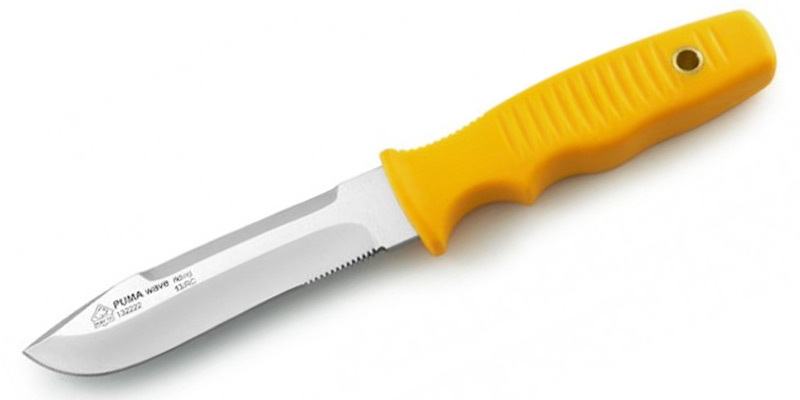 The PUMA TEC Wave, Riding Knife is quite a colorful knife. Along with a bright yellow rubber handle, the knife comes with a vivid blue plastic sheath. This fixed blade features a 3.9-inch blade with a swedge and partial serrations.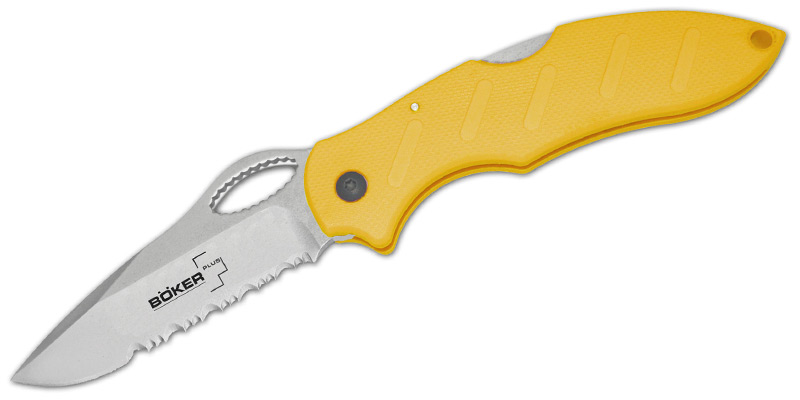 With a lightweight Zytel handle in vibrant yellow, the Boker Plus TD Yellow is a fine knife for everyday carry. The 3-inch blade has heavy serrations and engages with a thumb hole. The blade is made from AUS-8 stainless steel.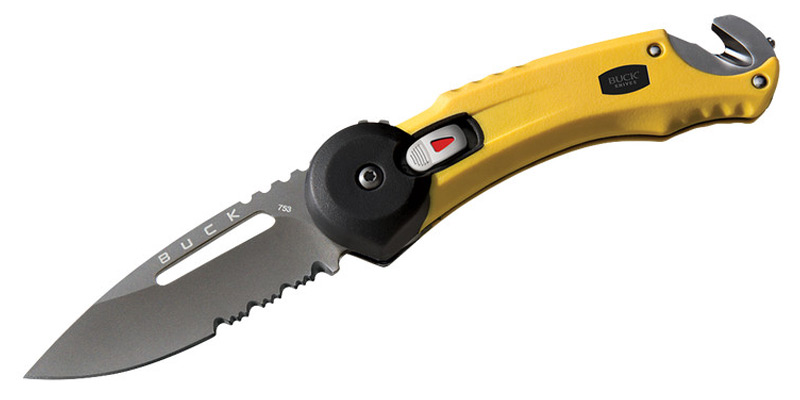 Along with traditional knives and dive knives, yellow handles are also used on rescue knives. The reason yellow is a popular color for these three types of knives is visibility. The Buck Rescue Redpoint is a knife you want by your side in an emergency.
It has a 2.75-inch blade made from 420HC stainless steel and partial serrations. The yellow handle has some black accents with features like a glass breaker and seat belt cutter. This knife uses Buck's SUR-Lock Safespin opening technology to make deployment quick as lightning.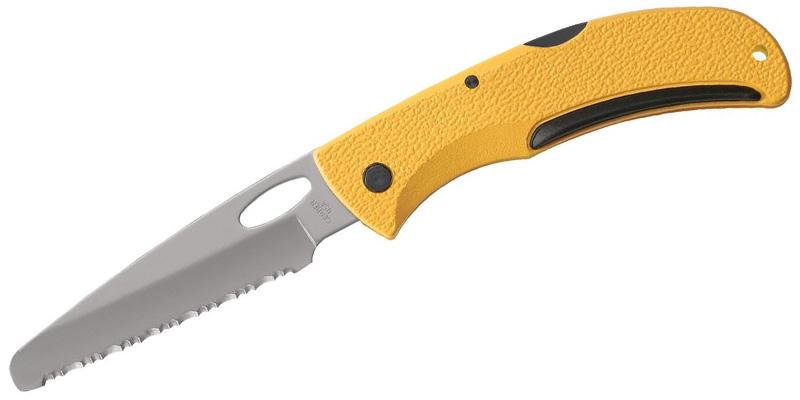 Another rescue knife is the Gerber E-Z- Out Rescue. It has a fully serrated blade with a blunt tip, making it perfect for use on inflatable rafts or on boats. The yellow ABS thermoplastic handle makes it visible in the water and the blade stays open via its backlock.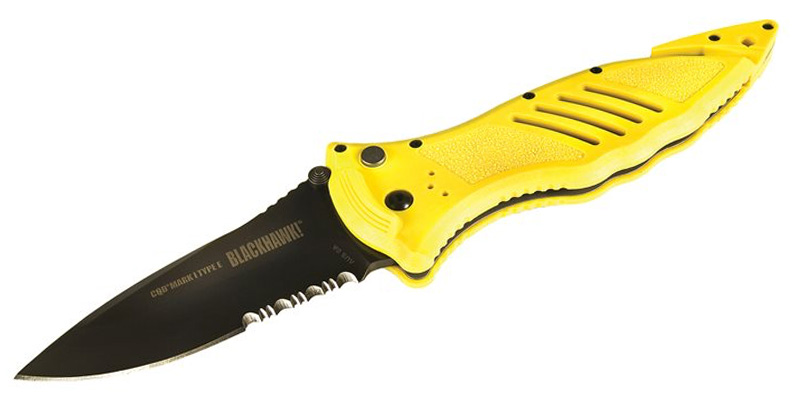 The CQD Mark I Type E Manual Folder is an interesting knife with some cool features. It has an integrated button-lock locking mechanism to keep the 3.75-inch partially serrated blade open. A recessed seat belt cutter and carbide glass breaker add extra functionality. Of course, the yellow stainless steel handle is why we're all here today.
Robert Klaas Lockback Folder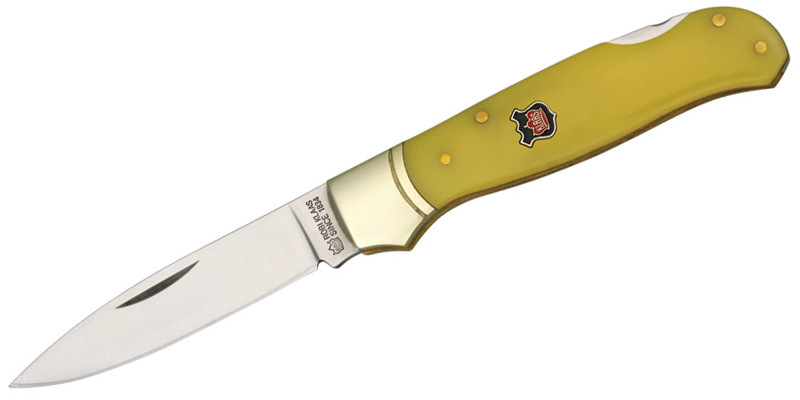 Robert Klaas knives have been around for a long time—more than 175 years. Although the knives have gone through some changes, they remain as reliable as ever. Take the Robert Klaas Lockback Folder, for example. It has a slipjoint blade made from stainless steel and yellow delrin handle scales. The blade stays open with a simple backlock mechanism.