It's that time of the year again — the Spyderco Amsterdam Meet.
The Spyderco Meet in Amsterdam is a small event in which Eric Glesser brings about a 100 prototypes and concept models to discuss with the public. Many of the models never see the light of day or are too early in the design phase. But Spyderco typically allows a handful to be shared with the public.
The person who usually does the sharing is one Spydercollector.
In case you're unfamiliar with Spydercollector, he is a diehard Spyderco collector and enthusiast who goes by the handle Mr Blonde on the forums. I did a two-part interview with him way back in 2011 (part 1 here and part 2 here), so check those out if you're interested.
For the 2019 meet, which took place March 17, Spydercollector was able to photograph and reveal 10 prototypes. He gave us permission to share them with you here and use some of his images. I'll link to his own blog which has far more images of these knives. I also highly recommend following Spydercollector on Instagram and YouTube.
Anyway, here are the 10 models from the 2019 Amsterdam Spyderco Meet. There is no info on availability but Spydercollector thinks these could be seen in upcoming reveals this year.
Spyderco Endela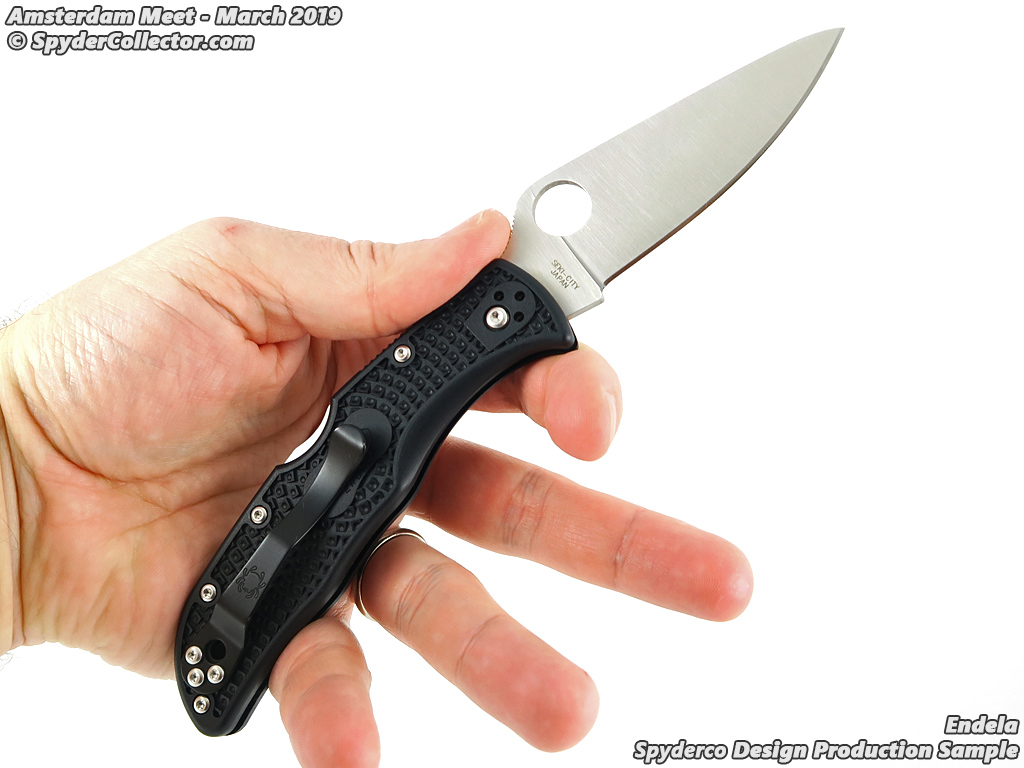 First up is the Spyderco Endela — the missing link between the Endura and the Delica (I guess the name Delidura wasn't good enough). The blade has a rough measurement of 3.38 inches. For comparison, the blade on the Endura is 3.75 inches and the blade on the Delica is 2.875 inches.
This is a happy medium that doesn't reinvent the wheel but does fill a gap in the Endura/Delica lineup.
Spyderco Sage 5 LW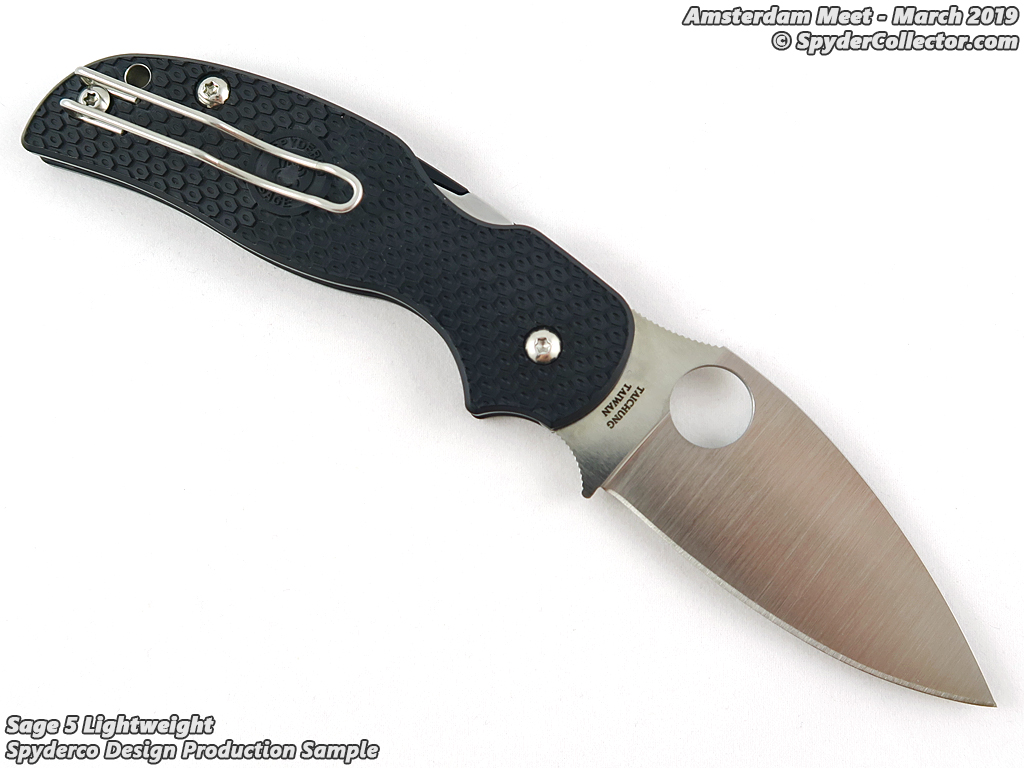 For followers of this blog, the Sage 5 Lightweight isn't new. Eric Glesser gave a very early preview in a YouTube video a few weeks back. Take a look: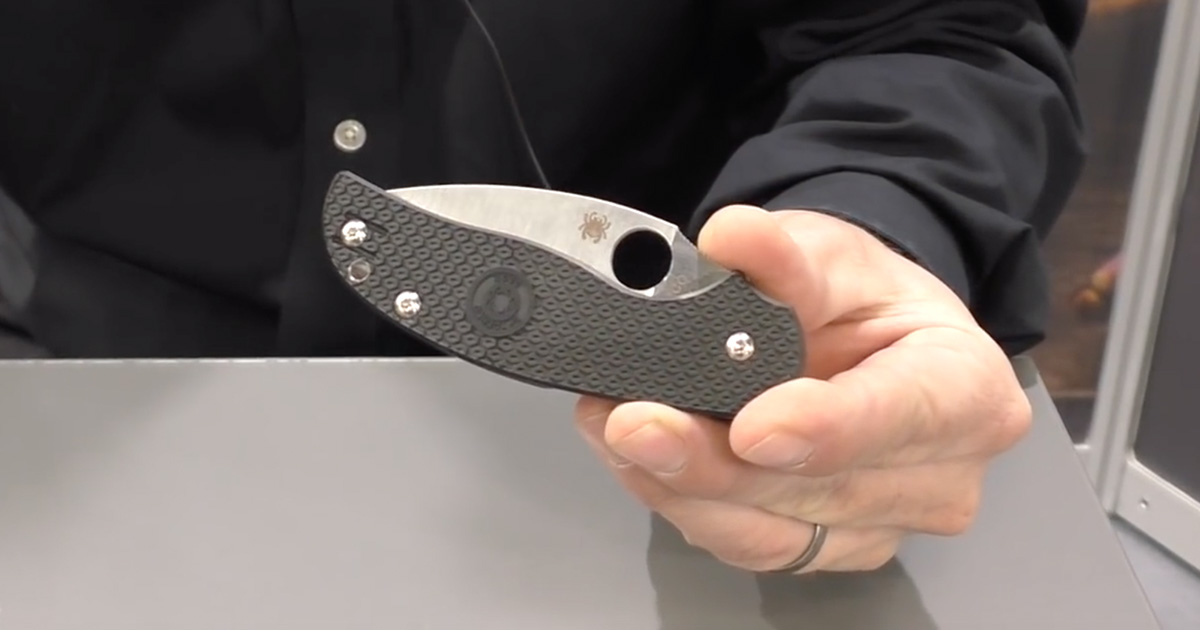 The Sage 5 is frequently called an excellent EDC design and this lighter weight version that should be a little more budget friendly further makes the case. Spydercollector weighed this in at around 1.86 ounces. Now that's lightweight.
Spyderco Native Chief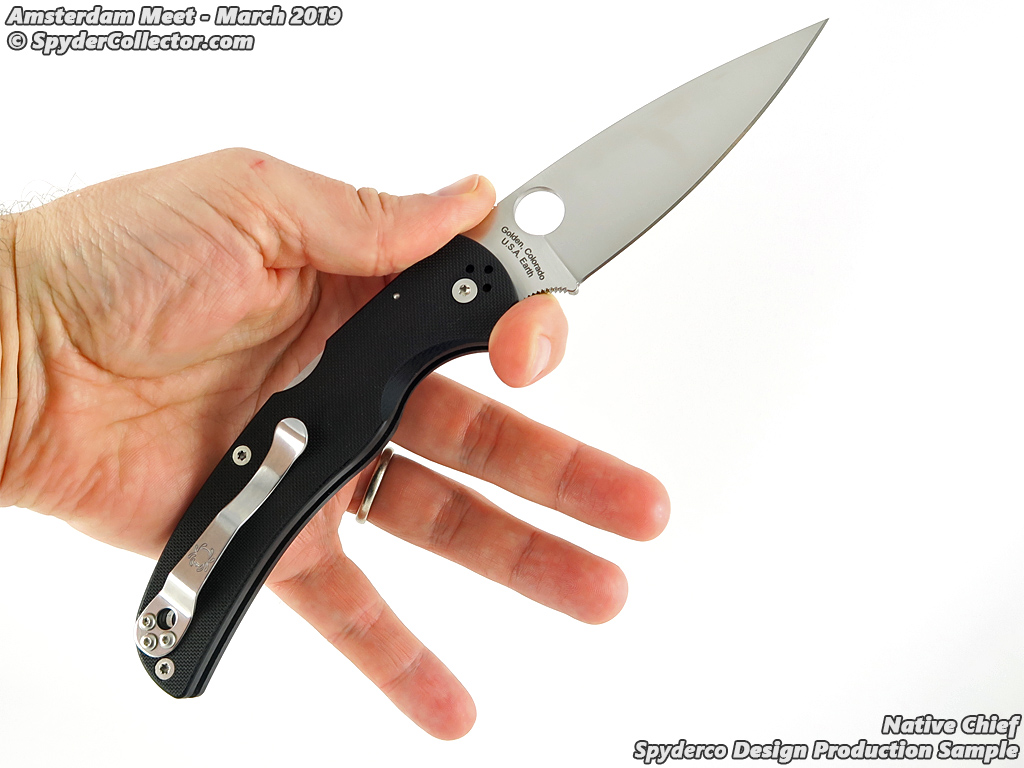 From what we've seen at this meet, it looks like Spyderco is filling in missing parts of existing lines (as we'll see later). We already have the regular G-10 Native and the Lil Native, so now we get its big brother in the Native Chief. The standard Native has a sub-3-inch blade, but the Native Chief has a roughly 4-inch blade.