The IWA OutdoorClassics is an international trade show that takes place every year in Germany.
It is one of the leading trade shows for guns and knives in the world. Although there is not as much buzz as SHOT Show or BLADE Show, major companies do showcase some of their upcoming knives.
When Eric Glesser of Spyderco sat down with YouTuber Artur Saulin (ARHADYR) to talk about the new knives of 2019, they were all knives we're familiar with — including a few that appeared in the first 2019 Reveal Catalog.
But there was a pleasant surprise at the end.
It's customary for people to ask what reps are carrying in their pocket because it's usually something a little different.
Eric Glesser (knife designer and son of founder Sal Glesser) pulled out the prototype of the Sage Lightweight.
The Sage LW looks like the latest in a line of lightweight knives that uses stripped down designs and FRN to create budget-friendly versions of classics. The Para 3 LW was the real highlight of the first reveal because it is a lower cost version of the Para 3 with some fixes to the design.
But I argue the Sage Lightweight is even more appealing.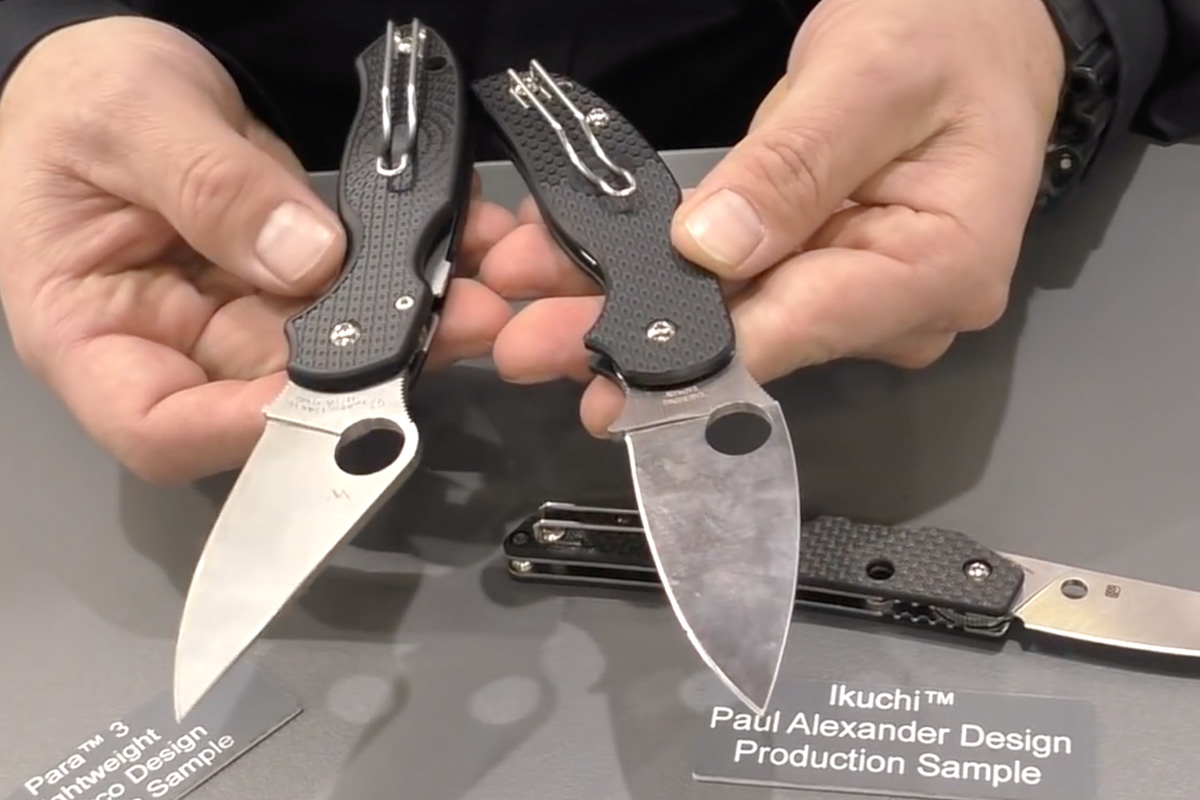 The idea of an FRN Sage has been kicking around for a few months with mentions of a knife on the Spyderco Forums, but this is the first time we're getting a look at it.
From the looks of it, it retains the same tried-and-true Sage design that's been seen in at least five different iterations (each one featuring a new locking mechanism).  However, the handle material is lightweight FRN and uses the same Compression Lock seen in the upcoming Para 3 LW. If the knife retains much of the function and design of the Spyderco Sage 5, then I'm all in.
The version in the video has an S30V blade, but I could see it also having BD1N steel like the Para 3 LW. Either way, if they can squeeze that price down to the $100 mark, this may be an ultimate EDC option — even better than the FRN Chaparral.
Unfortunately, there's no indication we'll see this any time soon, though it could come in a reveal later this year.