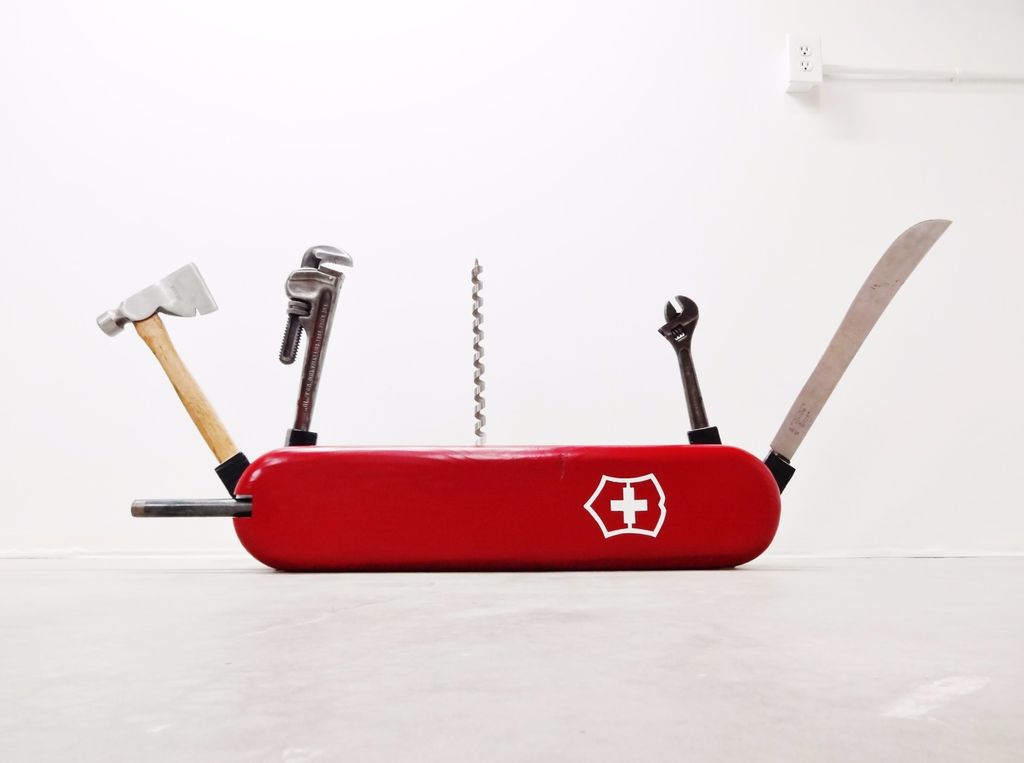 There are many ways to kill a zombie—decapitation, crushing the skull, de-braining, and more. Think of how much more convenient it would be to have all the zombie-defense tools you would ever need in one place.
Well, you're in luck.
A dude on Instructables made a Swiss Army Machete he calls the Zombie Defense Multi-tool.
We've seen a lot of crazy knives over the years—the world's largest pocket knife, the legendary squid knife, and the knife chainsaw to name a few—but this one might take the cake.
The guy, who goes by seamster on Instructables, created a fully functional Swiss Army knife that's about three feet tall and includes zombie weaponry. The machete is the centerpiece of the knife, but it also boasts a crescent, a pipe wrench, a hammer/hatchet combo, a large auger bit, and a steel pipe (a crowbar is shown in the image but he ended up using a piece of pipe instead).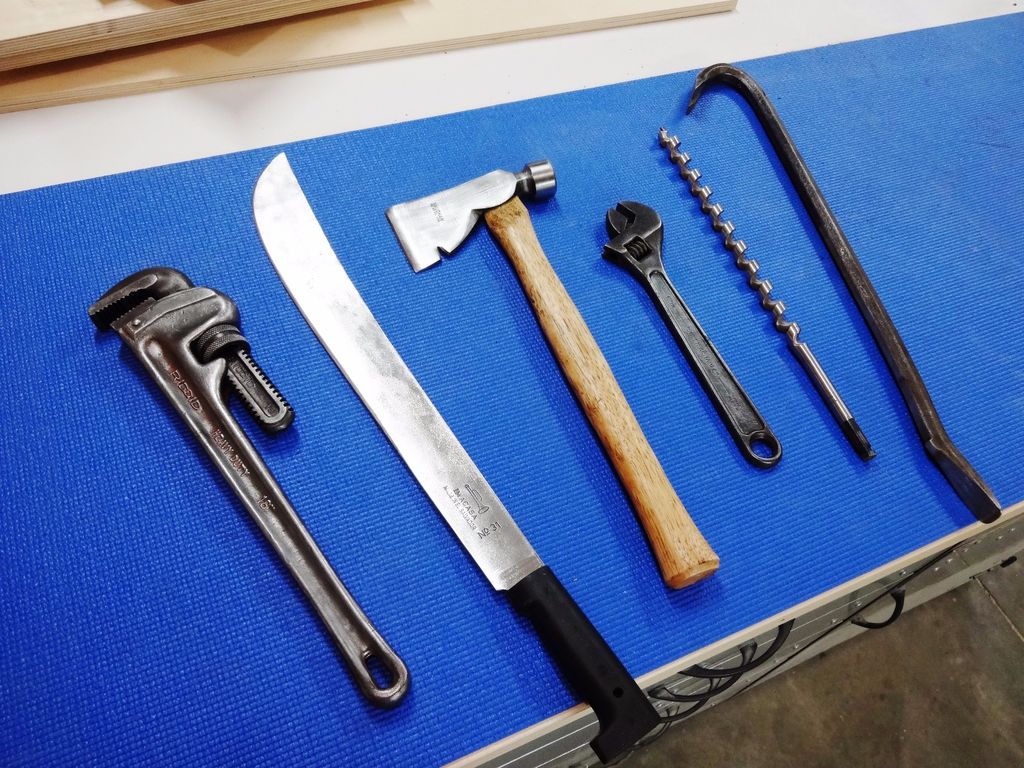 Unlike some of the other cool knives, this guy goes through every step on how it was created. He crafted wooden handle scales and painted them the classic red and rigged up the hinges. He even cut a slot to put the metal pipe where the toothpick would normally go.
Before you get into a huff about how this is totally inefficient and wouldn't be effective in a real zombie apocalypse, this is a tongue-in-cheek creation that's well done and deserves applause.
The Swiss Army Machete is a hilariously awesome idea, but my favorite aspect of it has to be the belt clip (which is just bent angle brackets).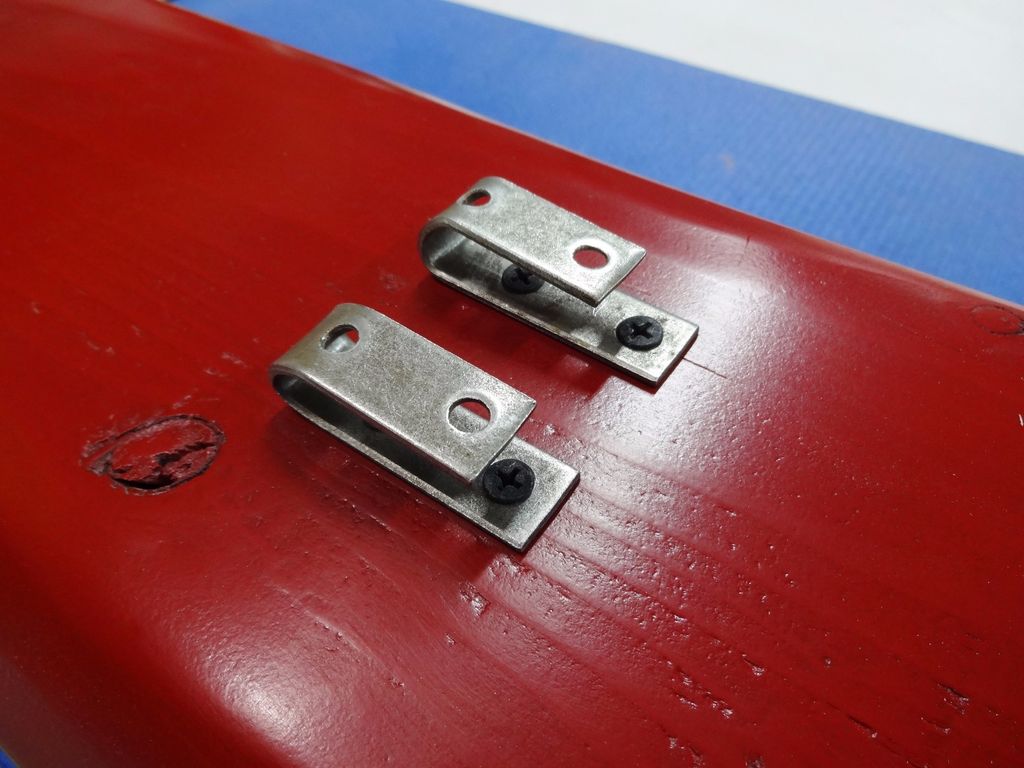 Here's another picture, but I highly encourage you to head over to the actual page to check it out.