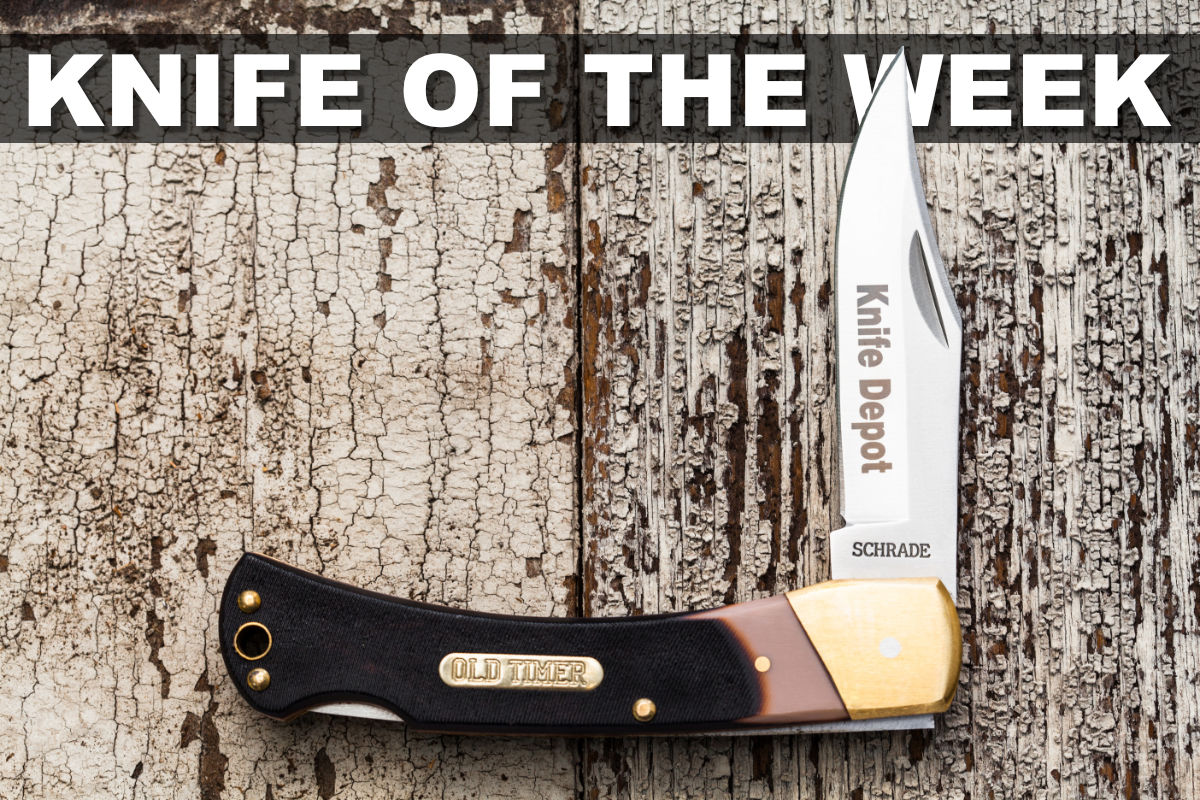 What's better than a timeless knife with a classic design? A knife with a laser engraving.
The Old Timer 6OT Golden Bear is a knife that's been around for a long time but still feels as fresh and useful as any knife available today.
The Golden Bear features a classic buck-knife design with a 3.5-inch clip-point blade and a back lock.
Its blade is made from high-carbon stainless steel and has a nail nick for easy opening.
The blade locks open with a back lock mechanism that's as dependable as any lock out there. So whether you're skinning game or breaking down boxes, you never have to worry about your fingers.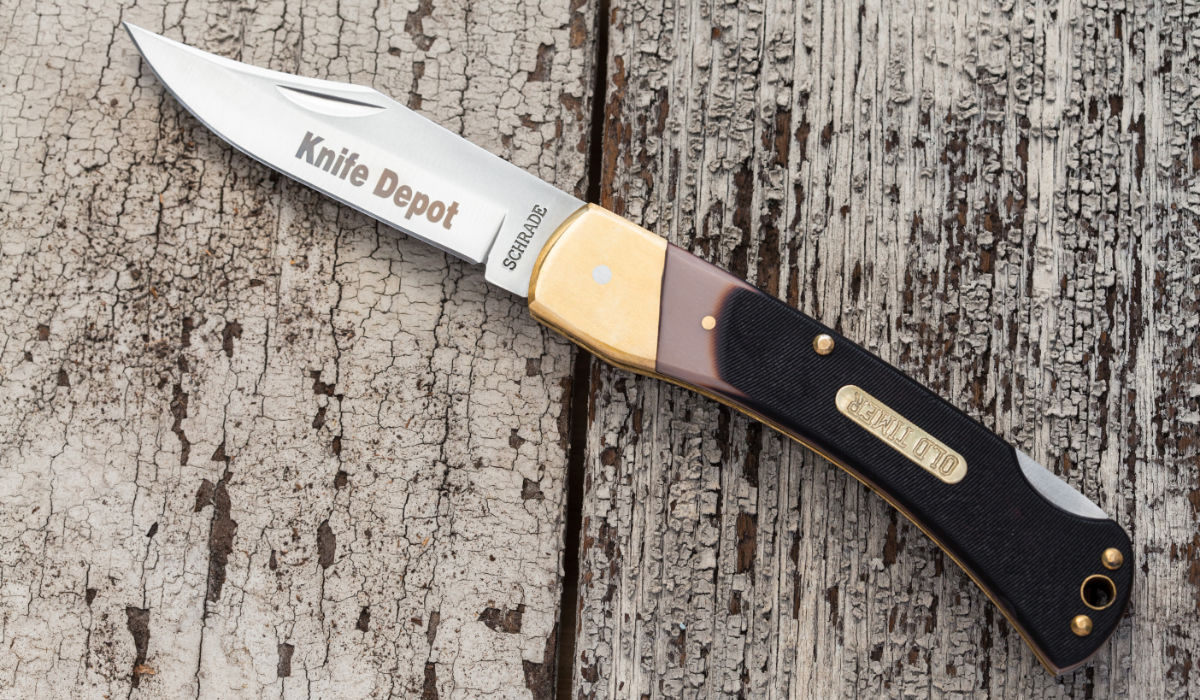 With saw-cut Delrin handle scales, brass bolsters, and brass pins, the Golden Bear's handle is as attractive as ever.
You can grab the Old Timer Golden Bear in its regular version or opt for a laser-engraved version. Either one makes a perfect gift!