Note: Post updated in 2020.
Finding a gift for someone is stress, whether it's a small Christmas gift for a coworker, a graduation gift for your little brother, or a present for Father's Day.
But don't worry; we have your back with a good knife.
Here's a look at 20 easy knife-related gift ideas that are sure to get some genuine smiles and thanks. The best part is that everything's under $20.
1. HallMark Money Clip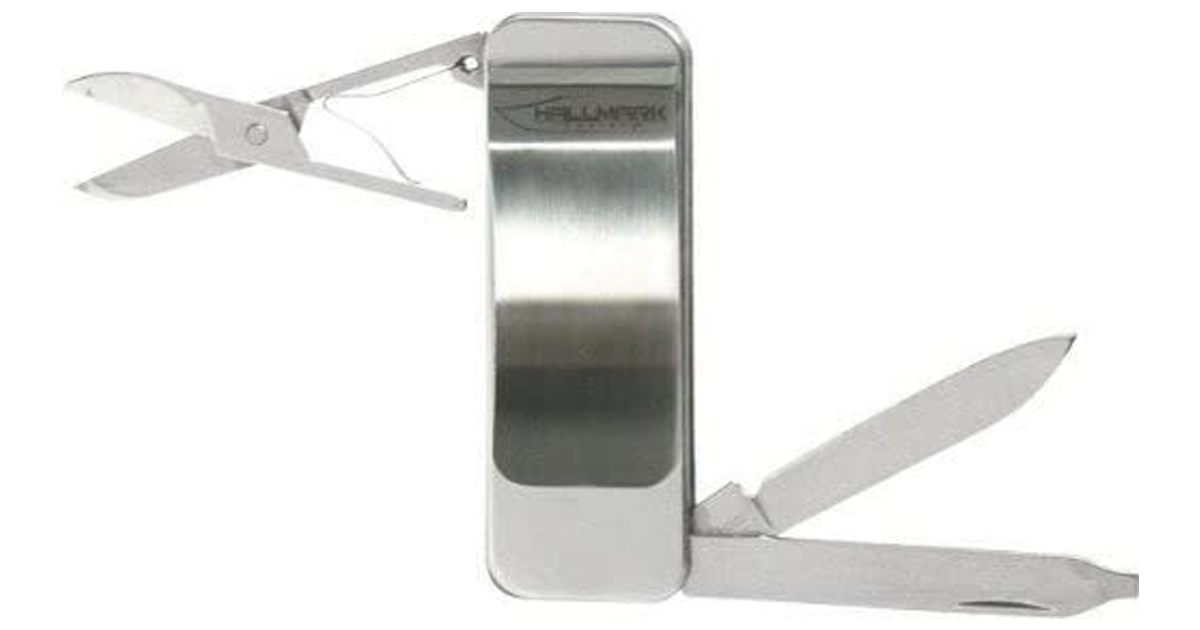 We'll start with an easy one—the HallMark Money Clip. This is one of our bestsellers at the moment. Why? This is an excellent all-around EDC tool with the dual purpose of being a money clip. That alone makes this gift a no-brainer.
It's one of the least expensive knives on this list too.

2. Kershaw Shuffle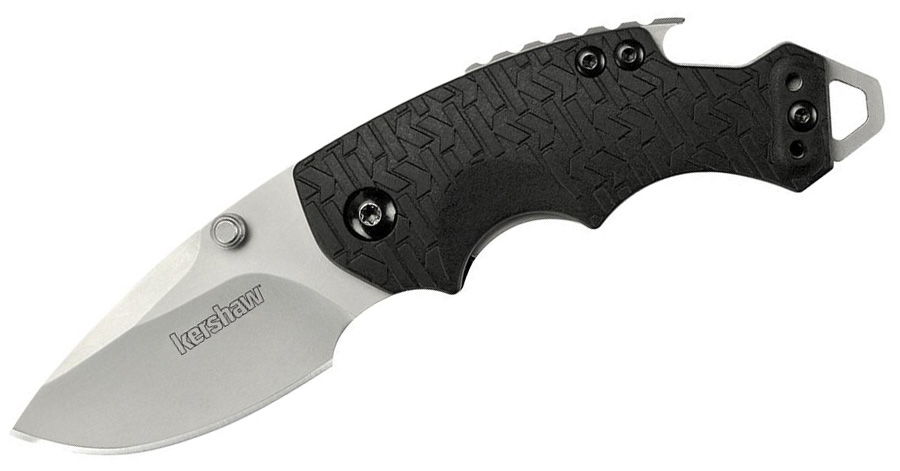 Kershaw makes a darn good knife, and you can see its eye for design with the Kershaw Shuffle. This $19.99 knife is an excellent stocking stuffer thanks to its compact design. But this hugely popular knife isn't just for show. It's a tough utility knife with a built-in bottle opener and screwdriver/lanyard hole in the handle. The interesting K-texture is grippy and durable.
The Shuffle comes in a few different colors, but our favorite aside from the standard model featured here is the Black Shuffle.

3. Cold Steel Karambit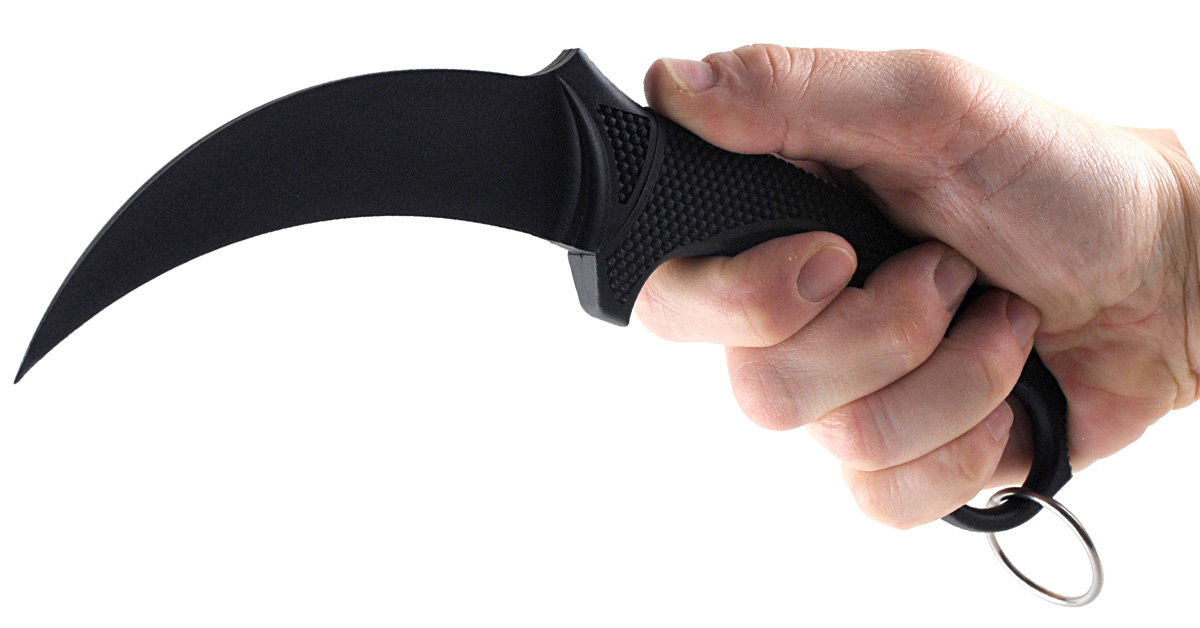 You can get more than just folders for under $20 too. Check out the Cold Steel FGX Grivory Karambit. The karambit is designed after the claws of large cats found in the jungles of Indonesia. It's primarily a fighting or self-defense tool, but it also makes a great addition to any collection.
The Griv-Ex blade is 4 inches while the Kray-Ex handle is 4.5 inches. It's impervious to water,  lightweight, and under $17 right now.

4. Case Mini Blackhorn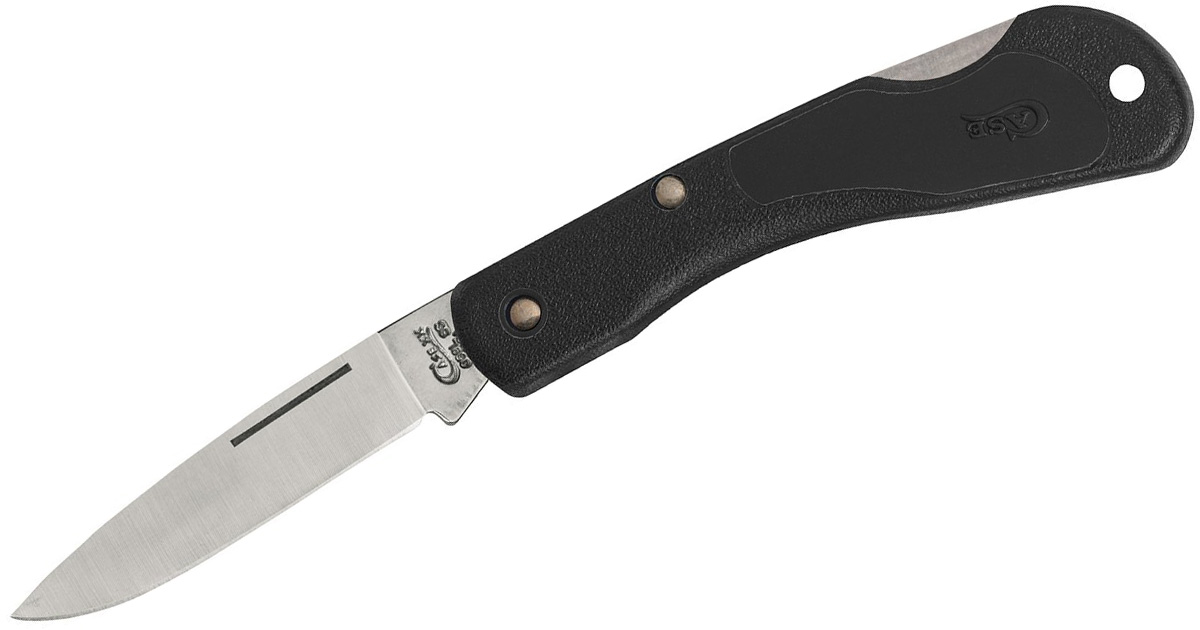 Think you can't get a solid American knife for less than $20? Think again. The Case Mini Blackhorn is an excellent little knife that does its job and does it well. The drop point blade is stainless steel and the handle is made from black synthetic. It's extremely lightweight—about an ounce—and oozes class. It's the kind of knife you can give to anyone, from a lawyer to a rugged outdoorsman.

5. Lansky Blade Medic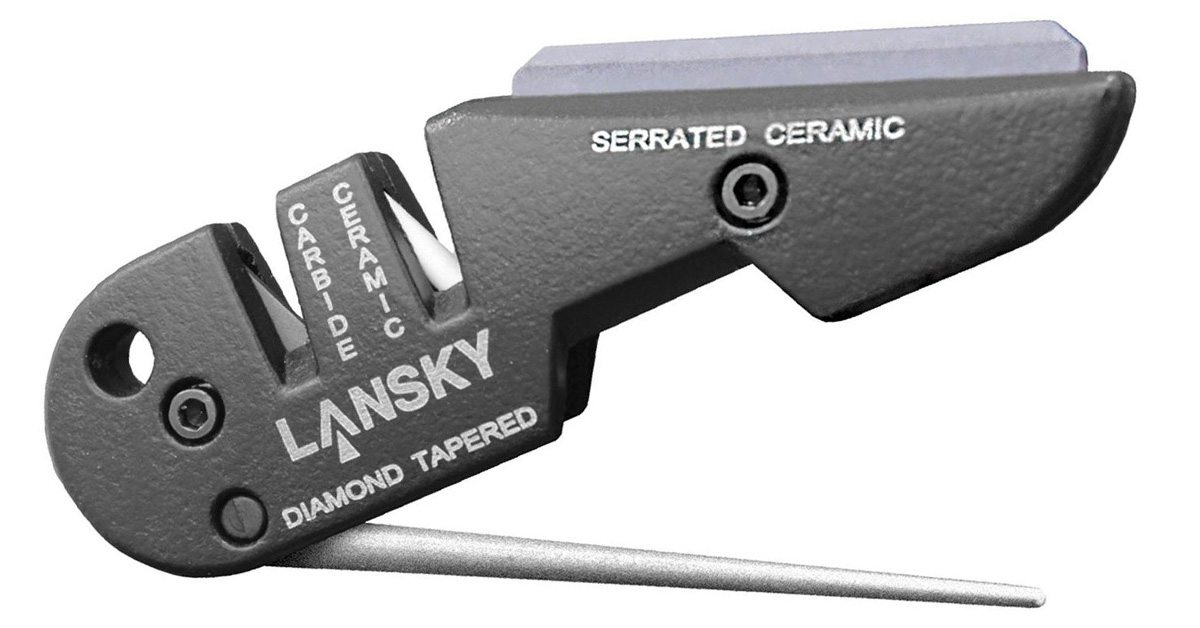 All knives need a touch-up at some point in their life, but the need always comes at the worst times. That's what the Lansky Blade Medic is for. This pocket sharpening kit is billed as the first responder for field repairs because it's an entire sharpening system that fits right in your pocket. It has tungsten carbide, ceramic sharpening rods, a serrated knife sharpener, and a diamond tapered rod.
This makes an excellent little gift for any knife lover.

6. Opinel No 8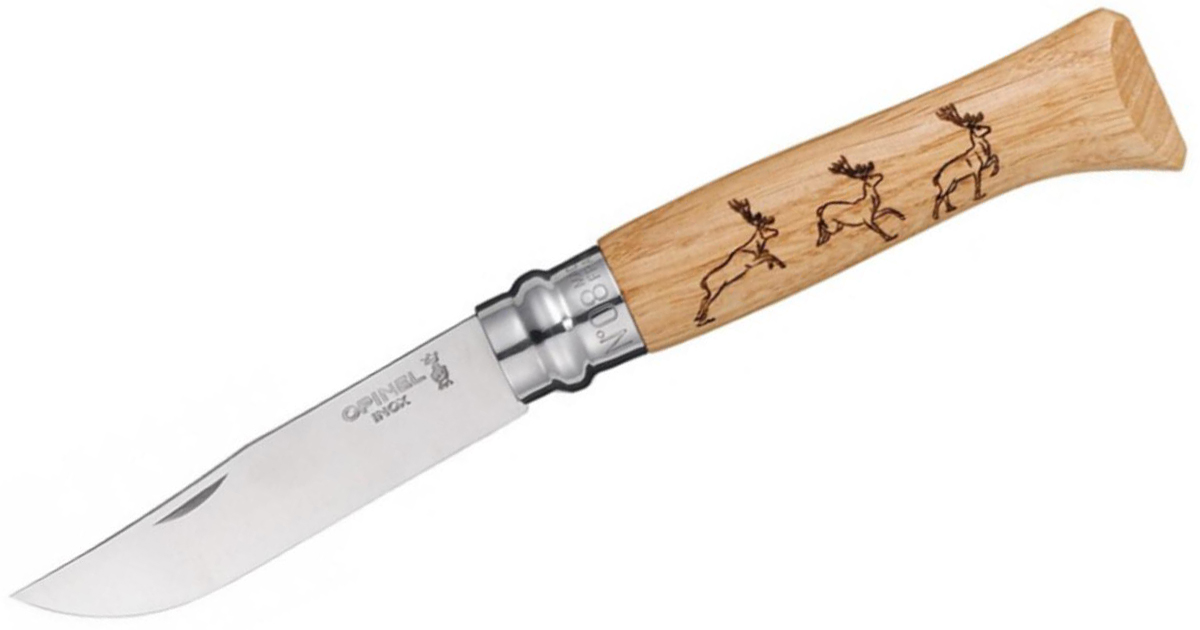 The Opinel is an all-time classic design, and the No 8 is one of its most popular. This version of No 8 has a 3.3-inch blade with a deer engraved oak wood handle.
It has the classic Opinel locking ring.

7. Old Timer 18OT Mighty Mite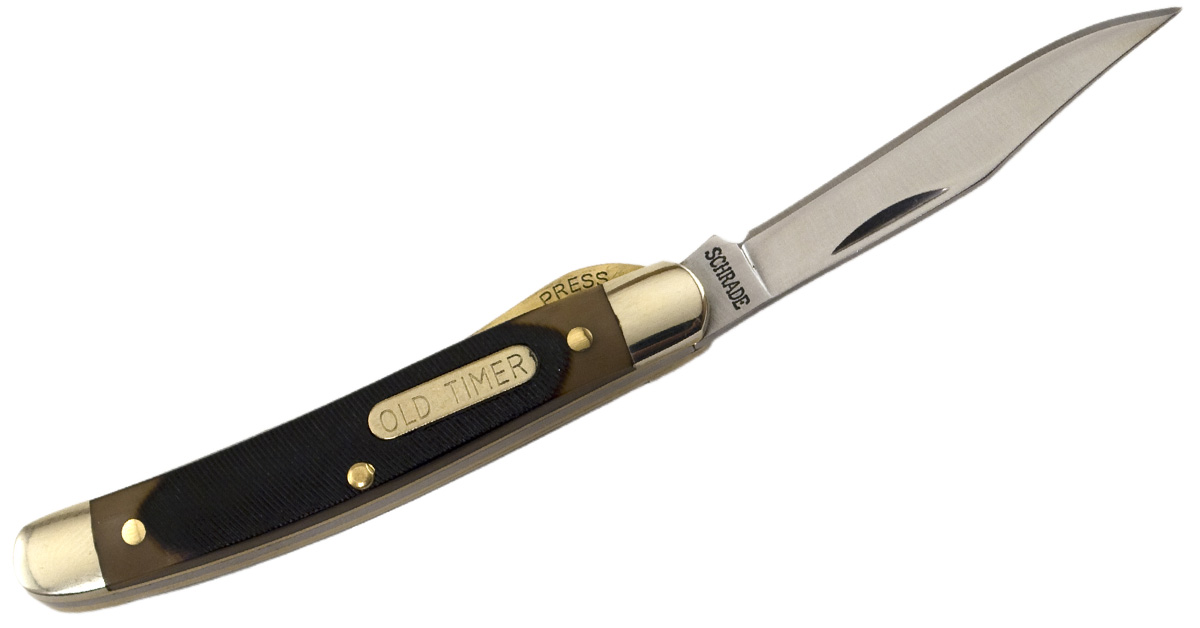 The Old Timer 18OT Mighty Mite is another one of our bestsellers to make this list. It's a small single-bladed folder with a truly classic look. It has Delrin handles with sawcut patterns and nickel silver bolsters.
This is a versatile gift at less than $20 because you can give it to anyone from a college student to a father-in-law.

8. CRKT KERT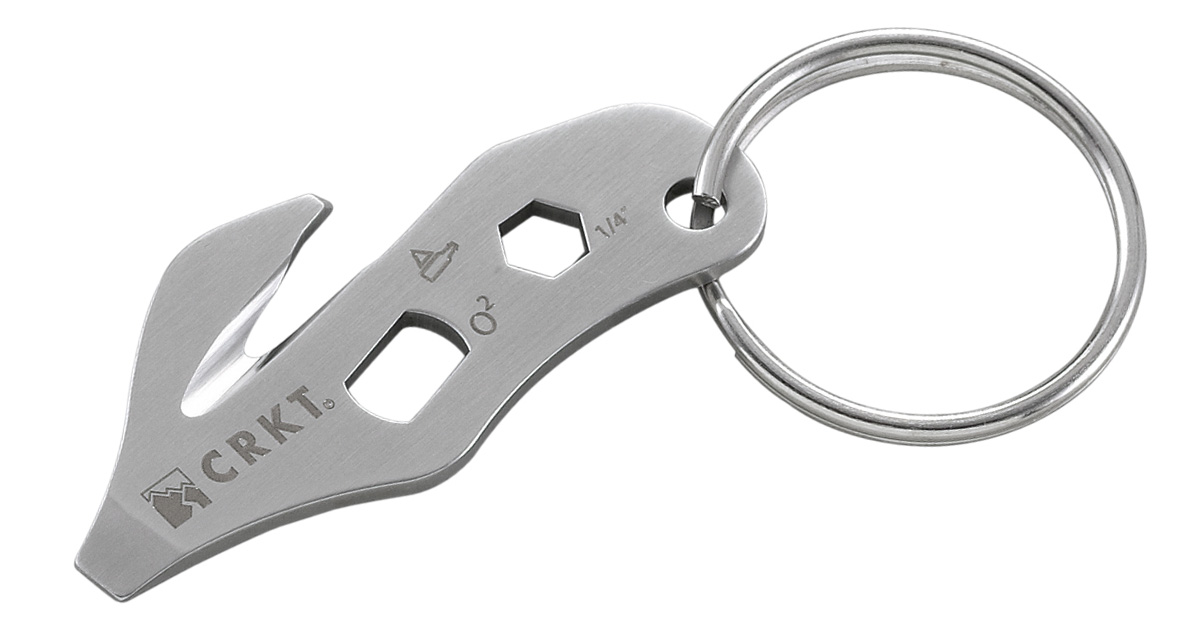 For those who just want a cool little keychain tool that can open boxes, save lives, open oxygen tanks, and more, there's the CRKT KERT. Or the Columbia River Knife & Tool Key Ring Emergency Tool if you hate acronyms.
This convenient little tool makes an fantastic emergency tool but also a great little multitool during everyday situations. It has a lot of features packed into it, such as a built-in screwdriver, 1/4 inch hex wrench, oxygen tank opener, and bottle opener.

9. Cold Steel Finn Bear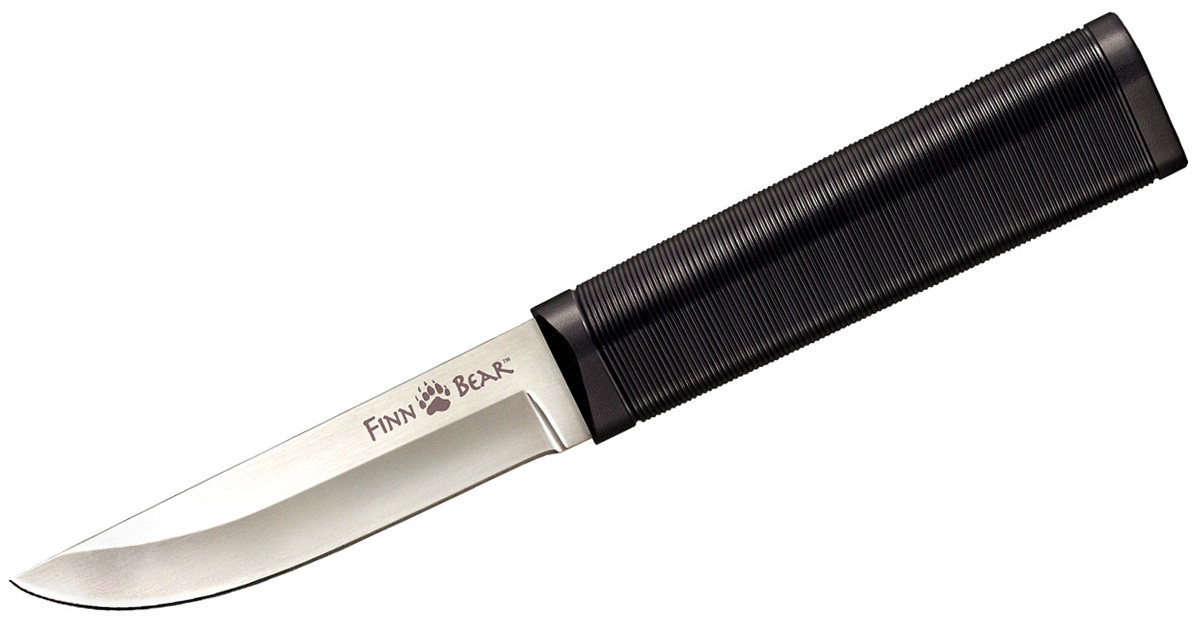 The Cold Steel Finn Bear is a surprising knife. You wouldn't think much of this cheap fixed blade until it has handled all your outdoor tasks with ease. One reviewer wrote it's a "little knife with a little price tag but a big cutting and edge holding ability." It's hard to sum up this Cold Steel better than that.
The 4-inch blade is 4116 steel, the black handle is polypropylene, and the sheath is Cordura. Not much more you can ask for in a cheap fixed blade.

10. Kershaw Cinder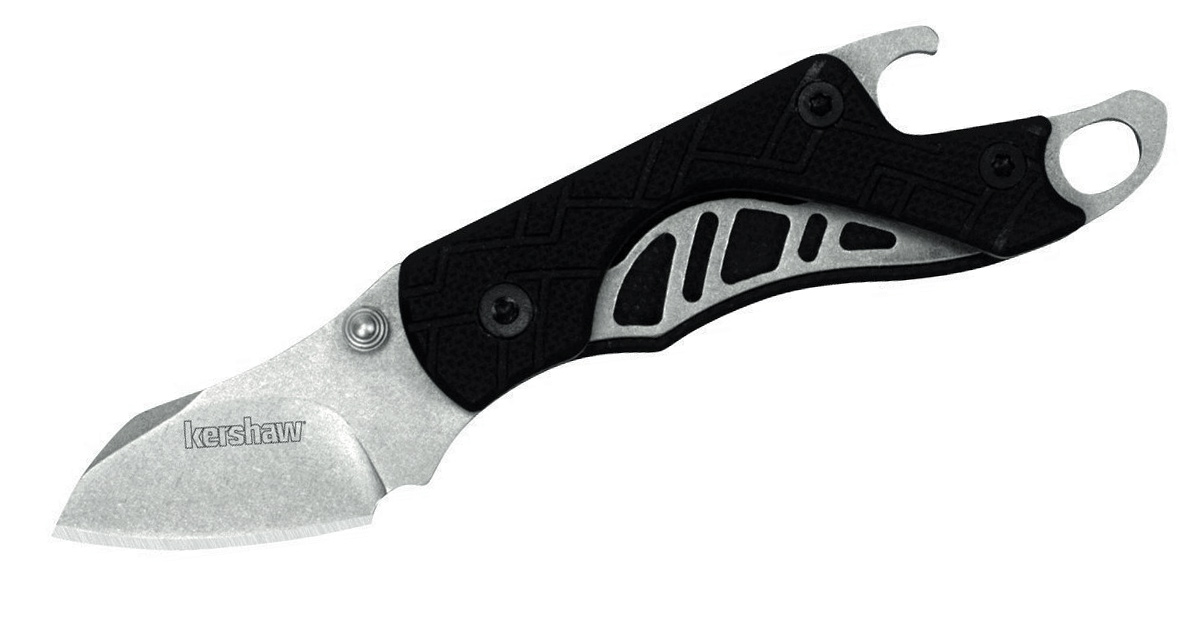 The Kershaw Cinder is a relatively new little folder that comes with a built-in bottle opener and a 1.4-inch liner-locking blade. Although it's small enough to fit on a  keychain, it features a solid three-finger grip to give you leverage on tougher tasks.
Renowned designer Rick Hinderer created this knife and somehow Kershaw was able to offer it for less than $10. Whoever you give this to will not be disappointed.

11. KA-BAR Hobo 3-in-1 Utensil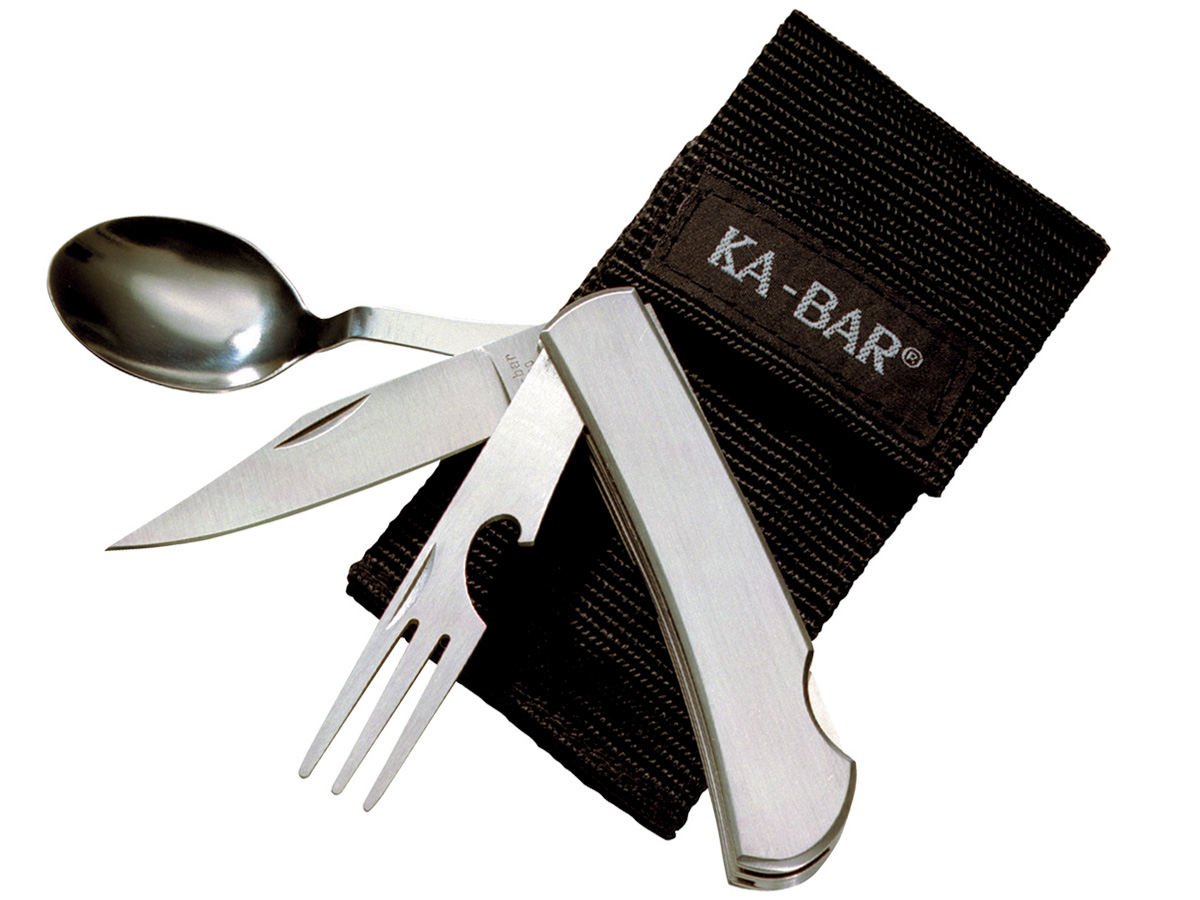 If you want a stocking stuffer, the KA-BAR Hobo is absolutely great. The gift is a nice conversation starter and is highly functional — you can stick it in your lunchbox or keep it in your car. This tool is inexpensive and separates into three different utensils.

12. Gerber Curve
Multitools come on all shapes and sizes, but Gerber tried to do something a little different with the Curve. This creative multitool features a carabiner-style clip along with a host of tools, including a blade, screwdrivers, a nail file, and a bottle opener. It comes in gray or blue.

13. Old Timer 152OT Sharpfinger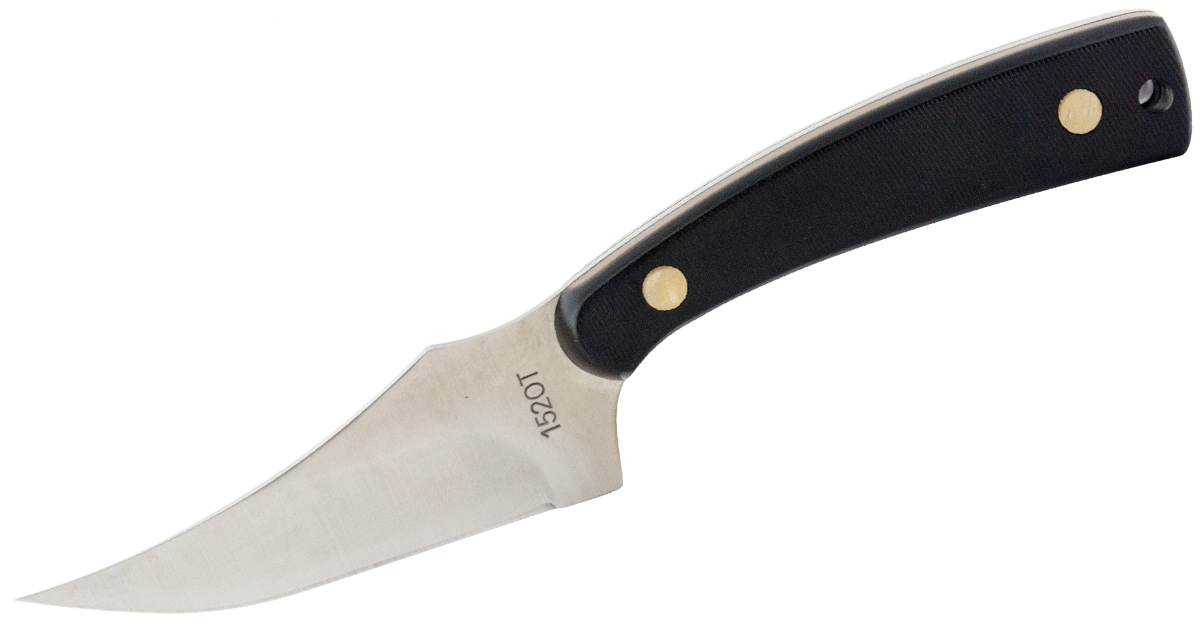 I've said it before and I'll say it again but it's the greatest compliment for a knife's name to become a generic term. That's exactly what happened with the legendary Sharpfinger from Old Timer. Now made by Schrade, the Old Timer is a fixed blade with a 3.3-inch upswept blade designed for skinning. It's been an indispensable part of any collection.
If someone you know doesn't already have this iconic knife, it's an easy buy at under $20.

14. Schrade SCH303M Folder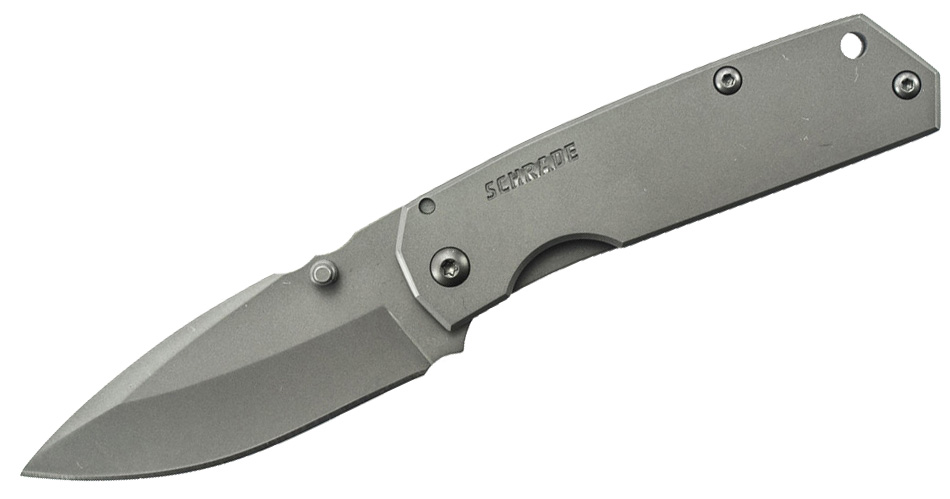 Schrade is now best known for making great outdoor fixed blade knives, but it's quietly done a great job creating inexpensive hard-use folding knives. The Schrade SCH303M is just another example of this.
The all-steel folder features a 2.6-inch blade made from 9Cr18MoV stainless steel that locks with a frame lock. It's not spectacular in any sense, but it will get the job done without a hitch. This is the perfect beater knife to complement a more expensive knife.

15. Victorinox Classic SD Swiss Army Knife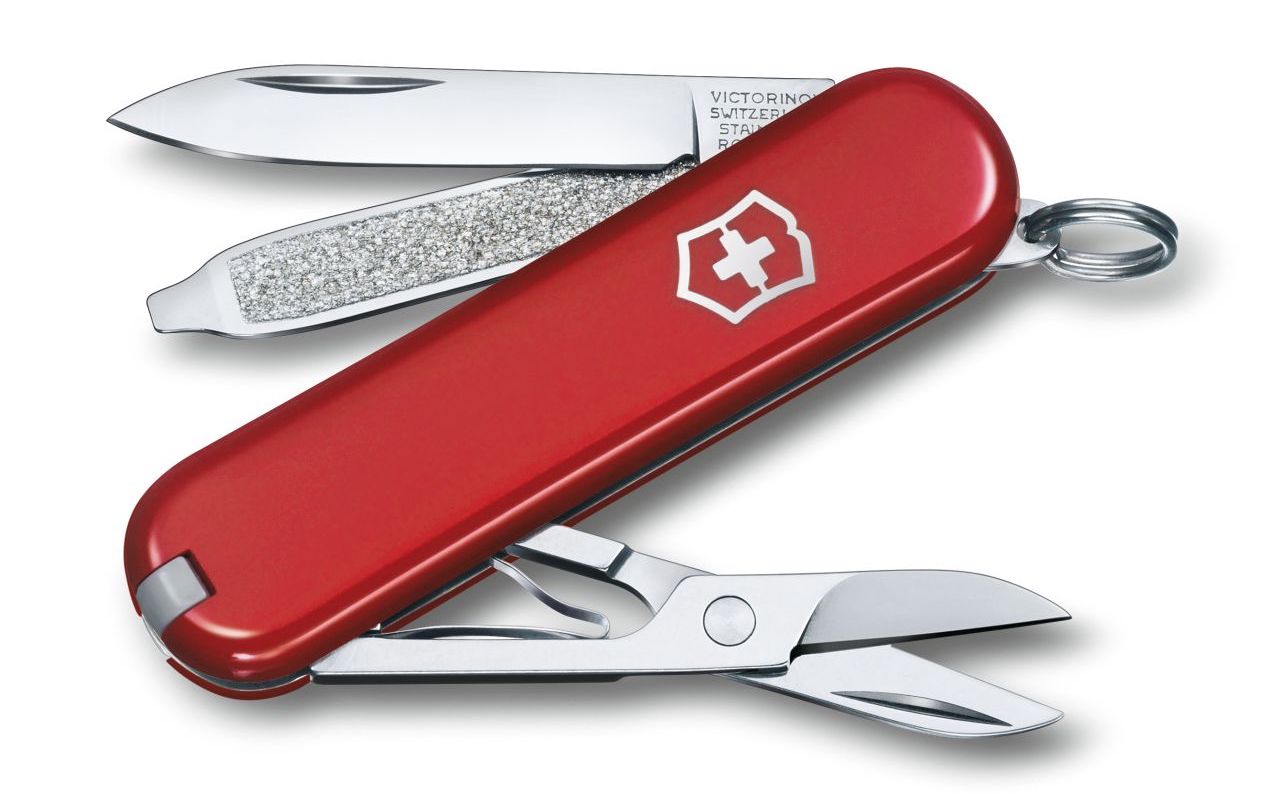 We couldn't leave one of the best-selling knives of all time off this list: the Classic SD. This Victorinox Swiss Army Knife is small and efficient with a selection of essential tools, including a blade, nail file with screwdriver, scissors, tweezers, and toothpick.
There's a good chance whoever you're getting this gift for already has this knife but it also comes in a variety of colors and designs like Emerald or Yellow, allowing you to coordinate the color with an outfit or personality.

16. Cold Steel Delta Dart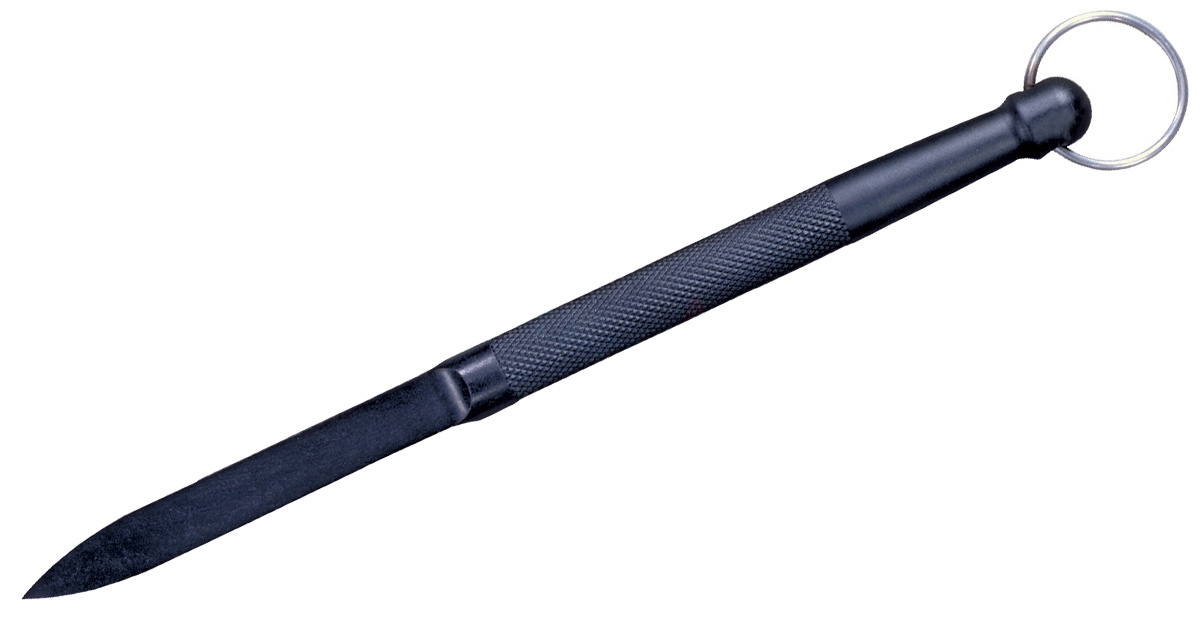 The Delta Dart is an interesting design. It is essentially a lightweight spike that can be used for everything from a defensive weapon of last resort to a letter opener. The tool itself is about 8 inches and comes with a metal ring to give you a few carrying options.
The 3-inch spear point blade has been optimized for piercing and has been tested on thick pieces of leather. The Zytel tool features a textured grip. This cool little tool comes in at under 2 ounces and under $10.

17. KA-BAR Piggyback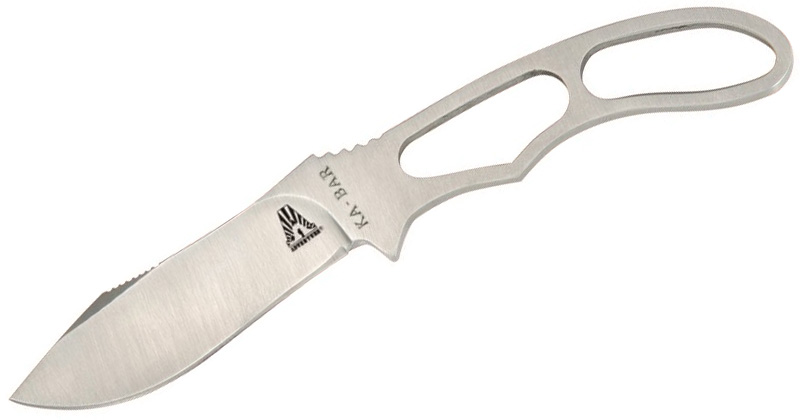 KA-BAR has a few inexpensive fixed blades you can feel comfortable putting in your bugout bags, and the Adventure Piggyback is one of them. Designed by Steve Johnson of Johnson Adventure, the Piggyback has an overall length of only 6 inches with a blade around 2.6 inches. It comes with a plastic sheath.
Many have used it for processing small game.

18. Schrade Imperial IMP19PRT Trapper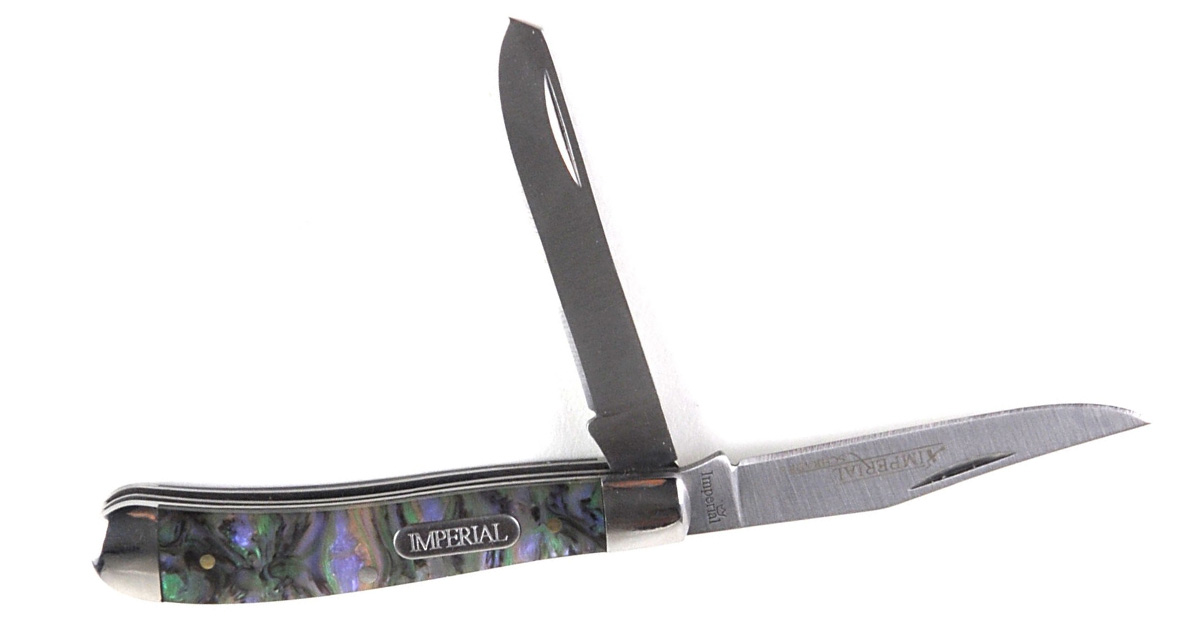 I wanted to add a solid slip joint folder with a classic design, and Imperial Schrade still makes some functional and cheap trappers. Take the IMP19PRT for example. It has good-looking Abalone-like swirls in the handle and a clip point and spey blade.
At this price point, it makes a nice stocking stuffer.

19. Kershaw Pub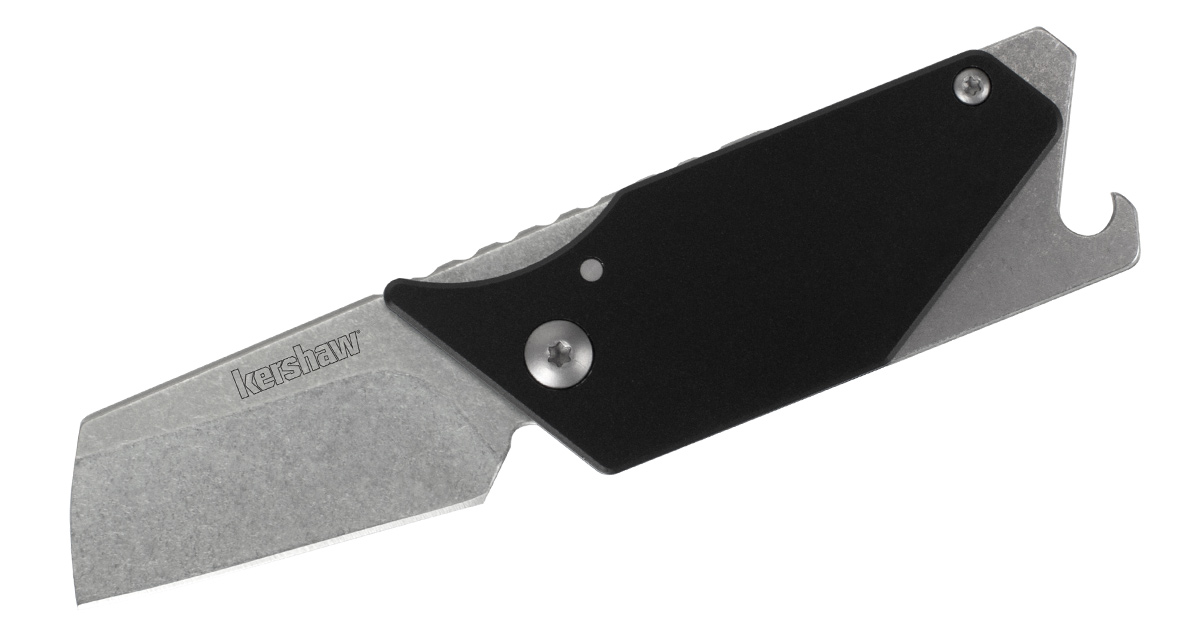 The Kershaw Pub is a well-designed multi-use folder. It features a small 1.6-inch blade that opens and folds via friction. The black handle is a G-10 scale.
Designed by Dmitry Sinkevich, the Pub also includes a bottle opener.

20. Kershaw TX Tool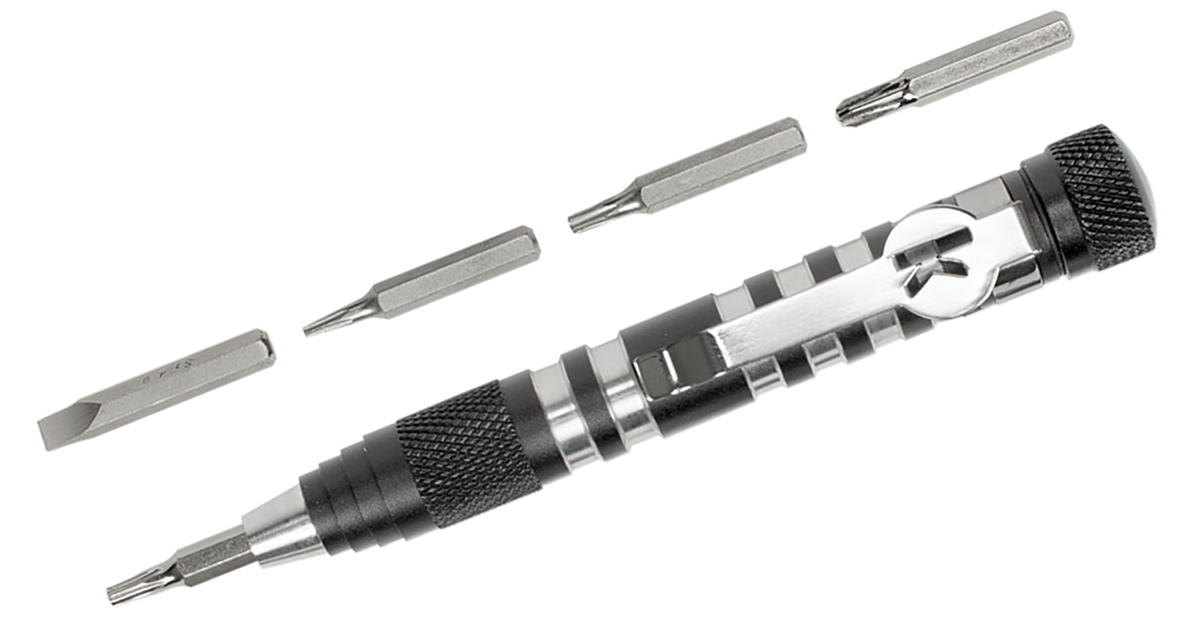 If you know someone who's a knife junkie (or specifically a Kershaw junkie) consider getting them the TX-Tool. The tool is an update on the classic T-Tool and includes all the tools needed to switch a pocket clip, tighten a screw, or adjust the pivot tension on your knife.
It comes with T-6, T-8, T-10, #2 Phillips, and slotted screwdriver bits. It has a magnetic bit driver tip that makes changing the tip easy.

https://credit-n.ru/offers-zaim/smsfinance/