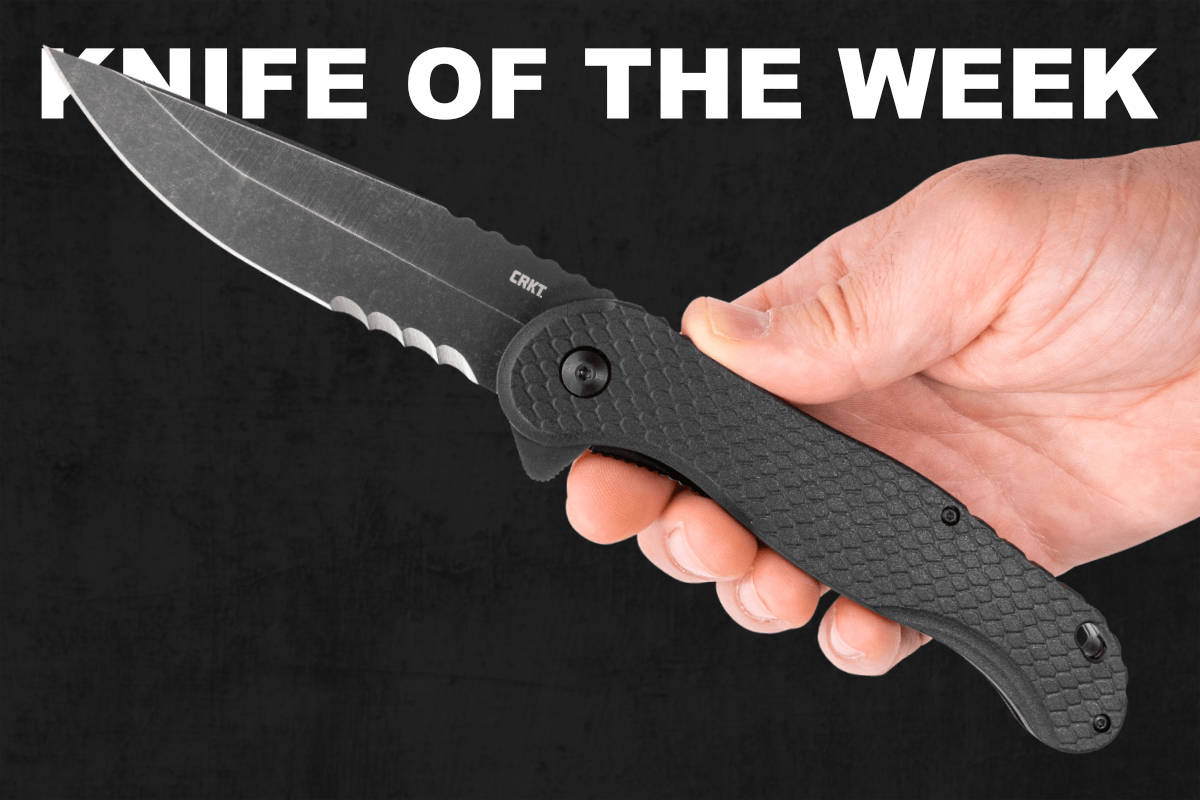 With Veteran's Day this week, we thought it only made sense to pick a knife designed by a veteran as the latest Knife of the Week.
The CRKT Taco Viper was the obvious choice.
Designed by Antonio Rodriguez, a veteran of the 82nd Airborne and son of Michael Rodriguez, the Taco Viper was created as a reliable flipper for high-stakes situations like those paratroopers might find themselves.
The knife was made as part of the Forged by War program, which sees veterans team up with CRKT to bring their visions to life.
The first thing you probably noticed is not the design but the awesome name.
It was inspired by the call sign of Rodriguez's former unit. Snakes used to eat their leftover scraps for Taco Tuesday in Afghanistan, so the tongue-in-cheek name became a running joke and a great story.

Aside from the name, the overall design is very compelling. It has a long 4.22-inch blade with Veff serrations. An assisted-opening mechanism and flipper allows the blade to deploy quickly and reliably every time, even while wearing gloves.
The glass-reinforced nylon scales feature a texturing reminiscent of a snake's scales.
A low-profile pocket clip also makes carrying this larger folder a breeze.
When you combine the backstory with the design, you get the ultimate knife in the CRKT Taco Viper.