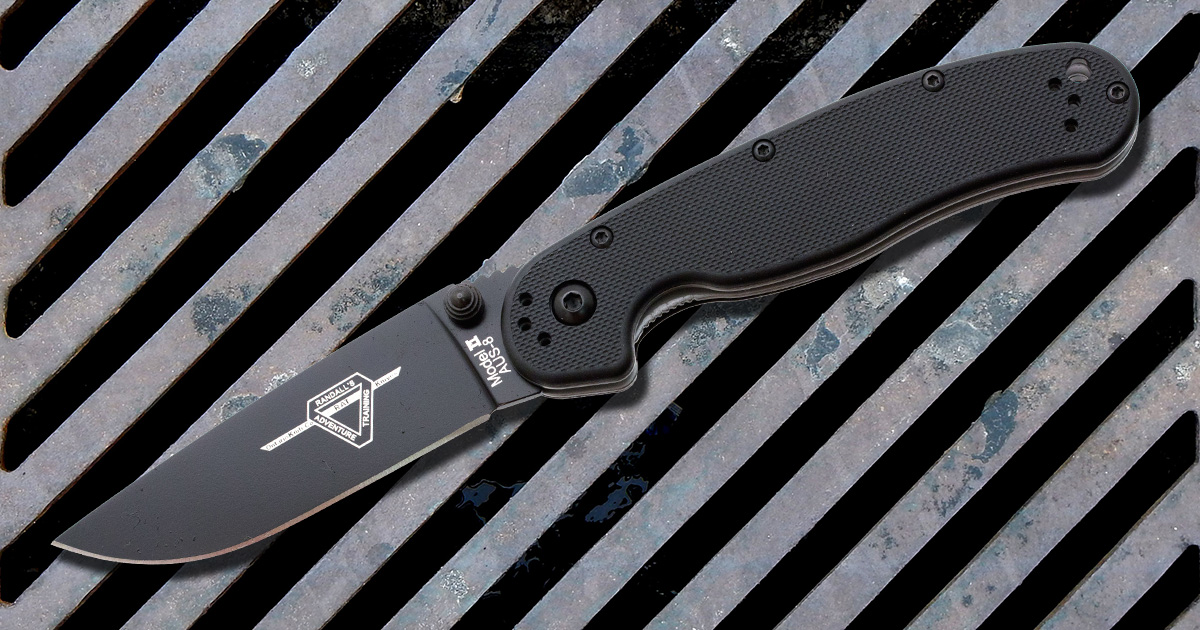 Note: Post updated in 2020.
If you're like me, trying to find a gift is the worst. Fortunately, for you, helping you find the perfect gift is part of my job.
I've written about 20 different knife-related gifts for under $20 with some great options. But, if your budget for a good friend or little brother is a little higher, we got you covered.
Here are 20 knife-related gift ideas for under $50. These include some of the best-sellers at Knife Depot and products people have been excited about recently.
1. Spyderco Efficient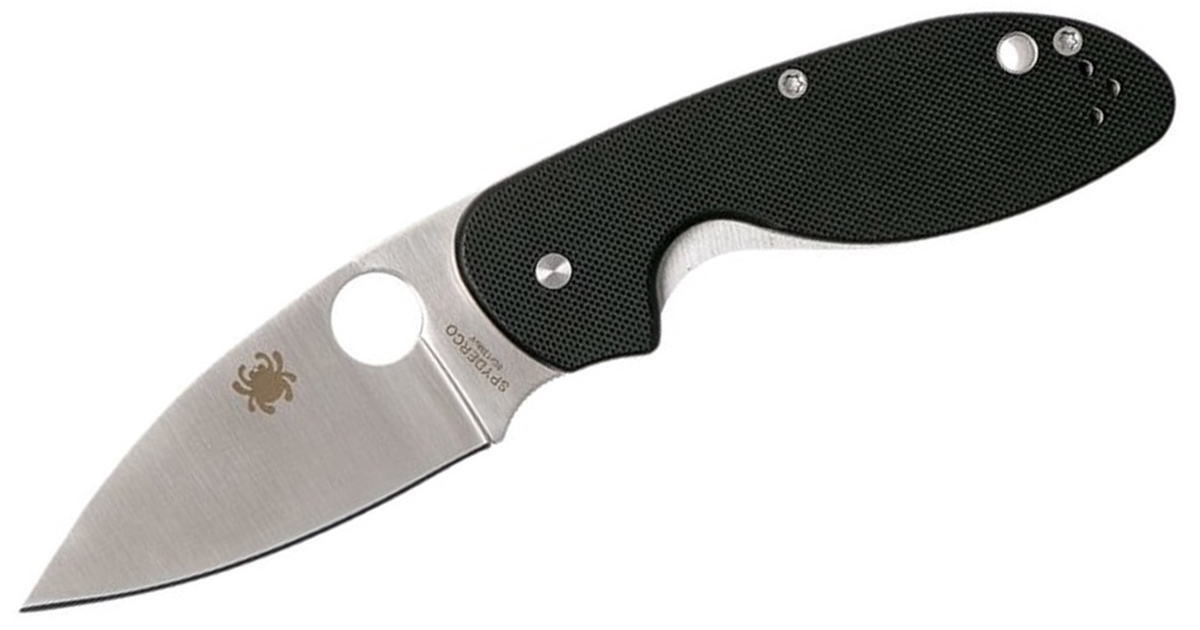 When we first made this list a few years back, the Spyderco Tenacious was one of the top picks for knives under $50, but its price just recently went over the $50 mark.
However, there's a knife dubbed the Tenacious killer that's just as good (if not better) that comes in under $50: the Spyderco Efficient.
The Efficient has a smaller 3-inch blade but it feels just as big as the larger Tenacious thanks to a finger choil and excellent grip.

2. Kershaw Reverb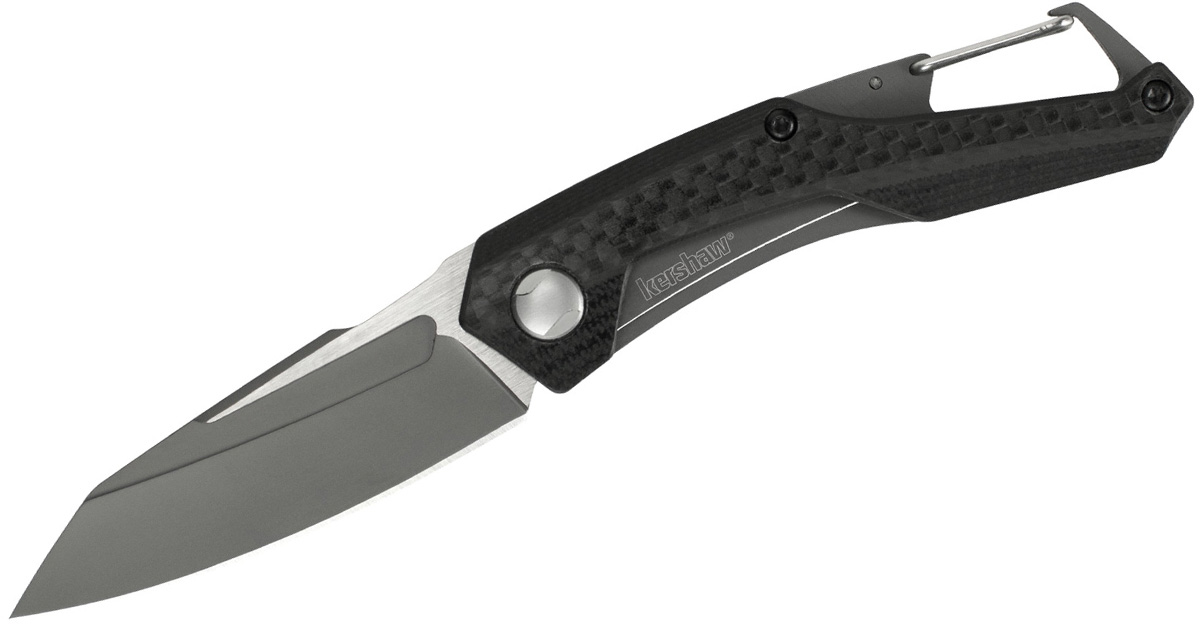 The Reverb is an interesting little knife. This futuristic-looking folder was named one of the top sellers of 2017 by Knife News, and it's not hard to see why. The small 2.5-inch blade is versatile and its machined recess allows for easy, one-handed opening.
A combo G-10 and carbon fiber handle adds some texture to the grip while a carabiner in the back allows for versatile carry. The best part about this knife is you can really take it anywhere you go.

3. Schrade Old Timer 6OT Golden Bear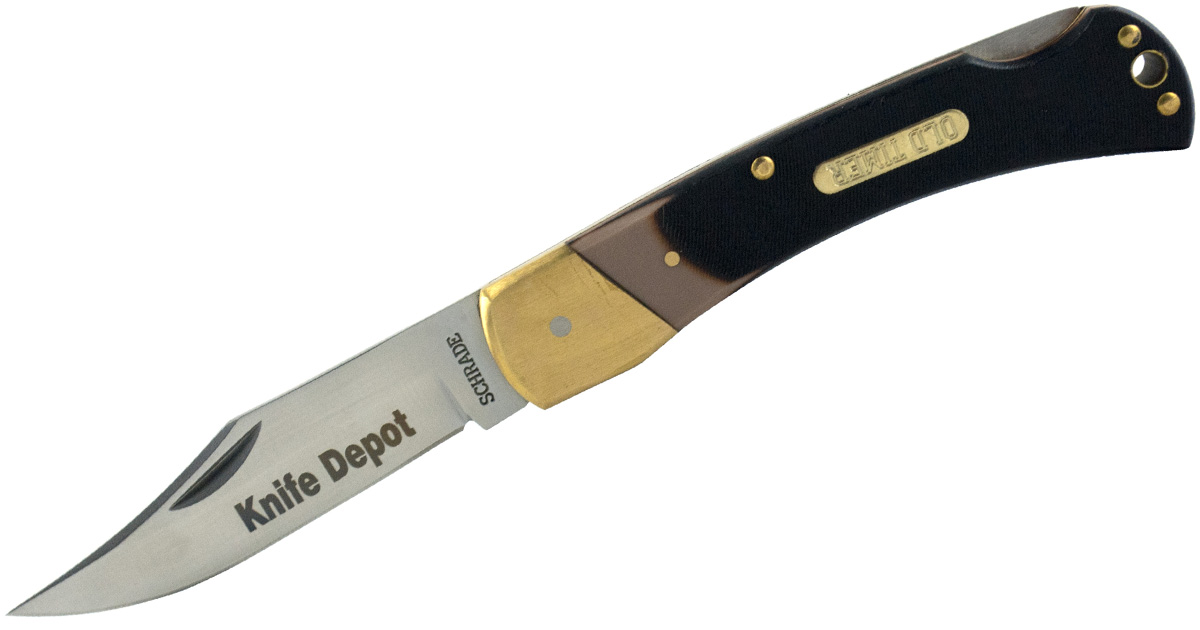 From the modern to the classic, the next item under $50 is the Old Timer 6OT Golden Bear from Schrade. I've always been a big fan of Old Timer knives — the saw cut Delrin handles and the brass bolsters/pins give this knife a look that harkens back to the days of old.
This particular version of the Golden Bear also comes with laser engraving, making this an even better gift idea (though it's available in its plain version too). The blade is 3.5 inches and locks with a back lock.

4. Ontario RAT Model 2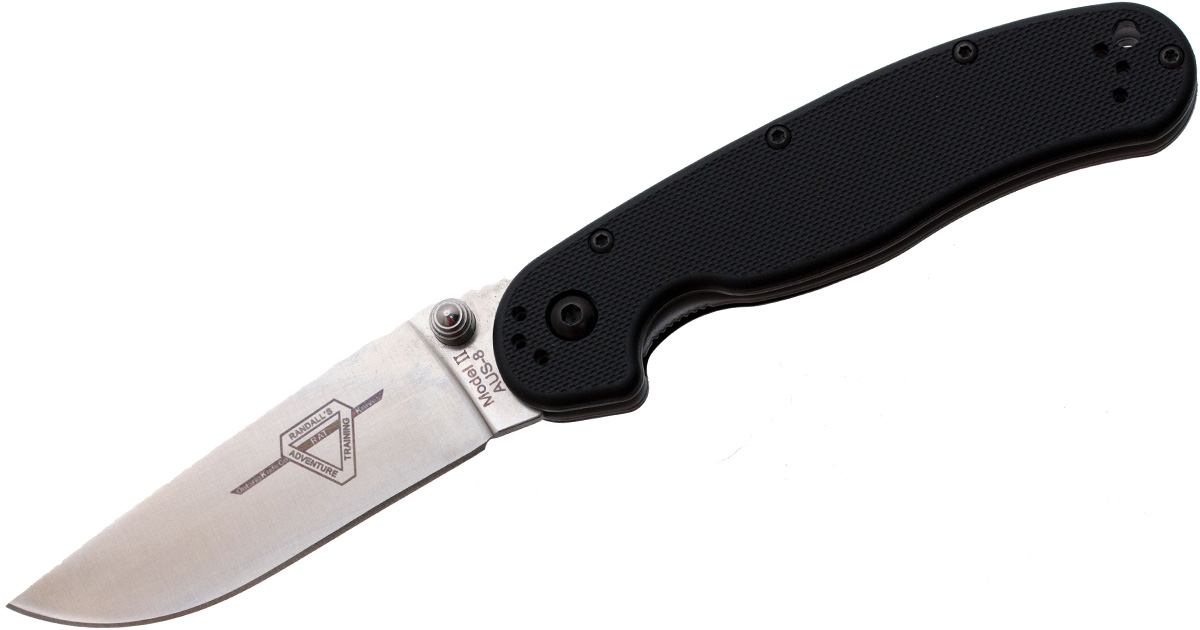 Remember when I said the Tenacious was the most beloved budget knife? I lied… the Ontario RAT takes that title. The RAT Model 1 and 2 are among the best budget folders around and have earned a reputation among diehards.
While you can opt for either one, I chose the RAT Model 2 because it's a bit smaller and I tend to favor the slightly smaller versions. The 3-inch AUS-8 blade is still capable, however. If you look at reviews for all the different versions out there, you'll see this knife is the real deal for anyone.

5. Winchester Bowie Knife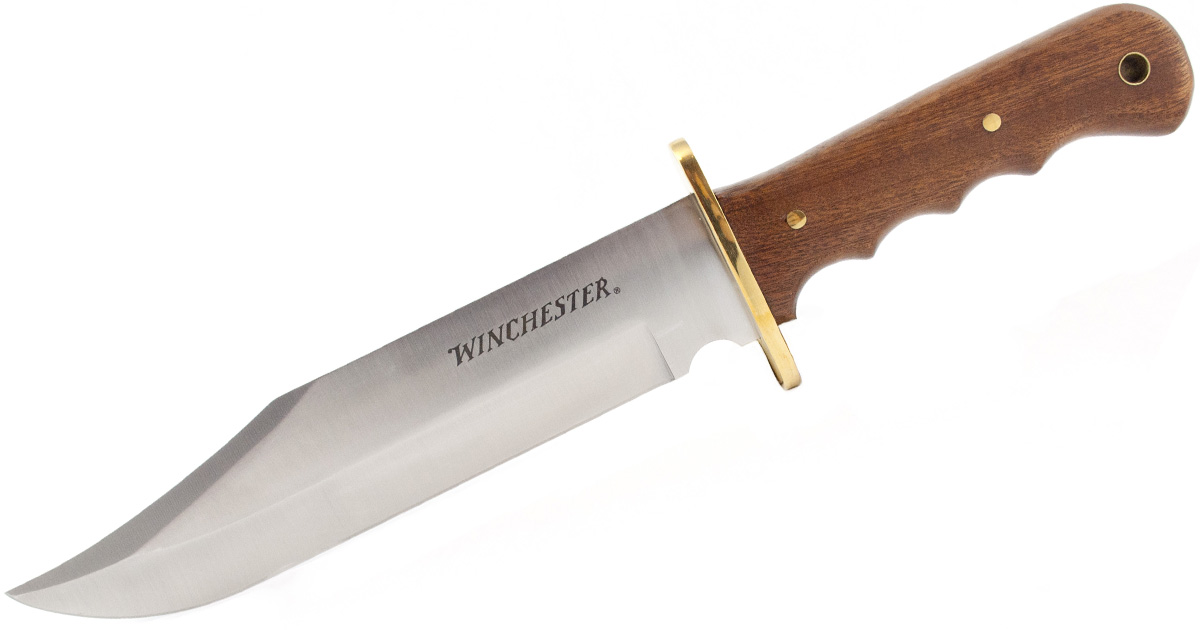 Who says all knives under $50 have to be folders? This Winchester Bowie Knife is a massive fixed blade knife and has been among our best-sellers for years. This blade is inspired by the classic Bowie knives typically found back in the Wild West after being popularized by the legendary James Bowie.
The blade is 8.75 inches with a clip point while the handle is wood with a brass guard. It comes with a ballistic nylon sheath.

6. Spyderco SpyderPac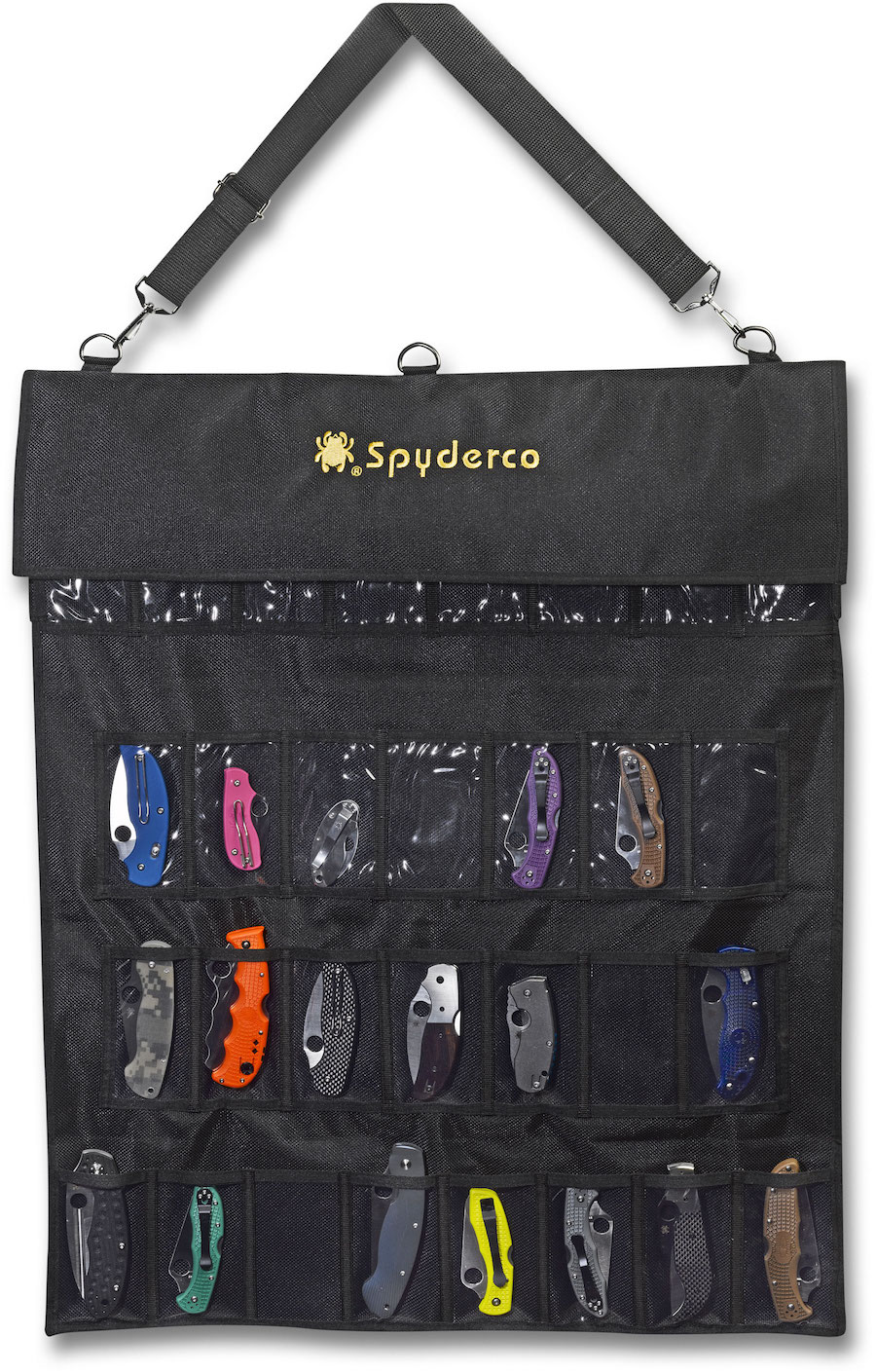 If the gift recipient is a fan of knives and already has a ton, the Spyderco SpyderPac is an excellent alternative to yet another bladed tool. Spyderco made a scratch-proof storage system that allows you to store or carry your collection. It comes in two sizes — small (up to 18 knives) and large (up to 30 knives). Both of them are made from heavy-denier polyester denier and both come in at under $50.
These storage packs make excellent gifts for those with large, disorganized collections.

7. Smith & Wesson 1st Response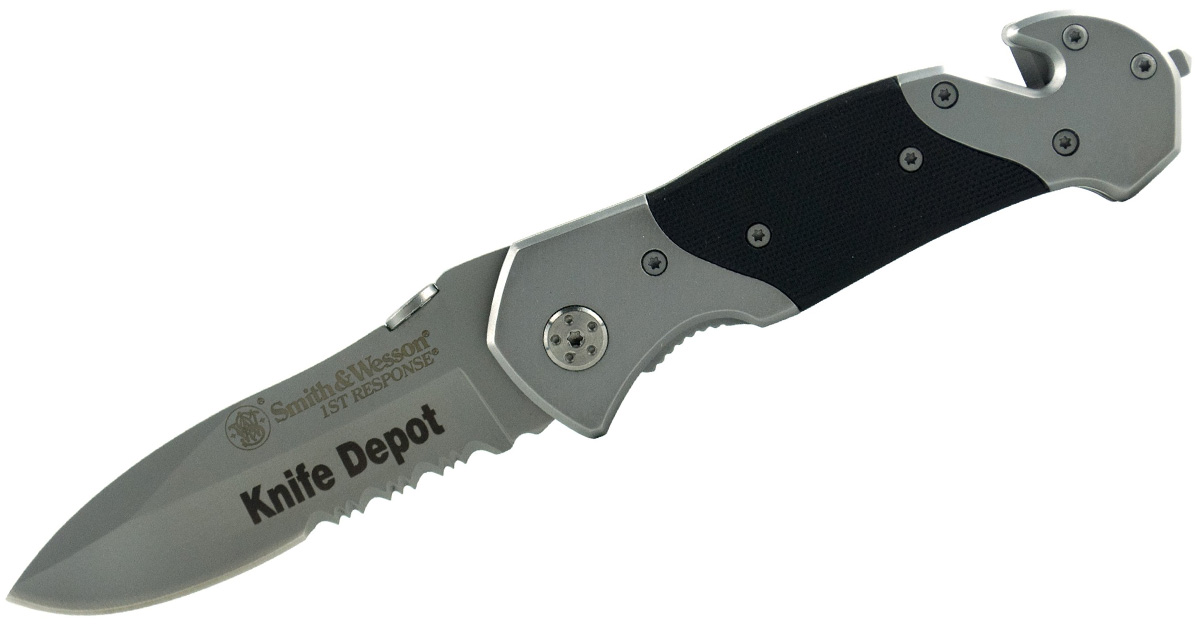 For under $50, you can get a functional and badass blade in the Smith & Wesson 1st Response. Like the Golden Bear, this one comes with free engraving on the blade to make it even more special.
I often carry this knife and when it's out of my EDC rotation, it stays in my car as a rescue tool, thanks to its glass breaking tip and seatbelt cutter embedded in the handle. The 3.3-inch blade has a partially serrated edge and the rubberized aluminum handle provides a solid grip in all types of situations.

8. Gerber Compact Sport Multitool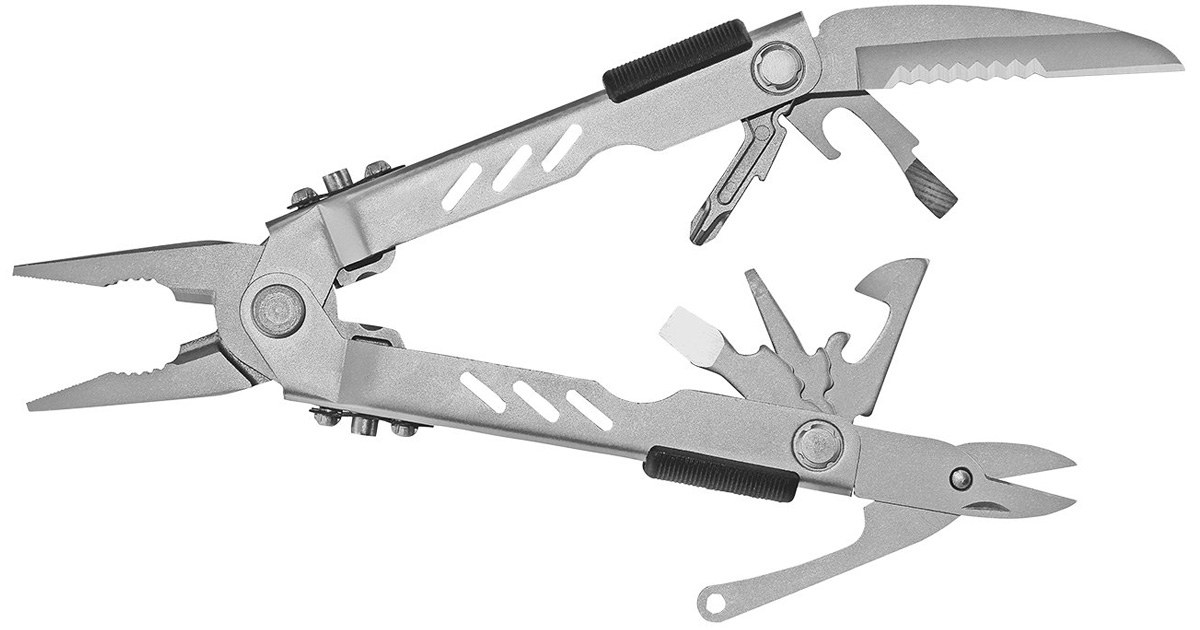 Think you can't get a good American-made multitool for under $50? Think again. Just take a look at the Gerber Compact Sport.
Gerber gets a bad rap and while some of it is well-deserved, they can make some pretty great tools. This takes some of their popular one-hand opening tools and condenses it into a smaller package. This is made from bead-blasted 400 stainless steel and includes 12 "carefully chosen" components, such as screwdrivers, pliers, can opener, bottle opener, blade, and scissors.
The recipient won't be disappointed with this multitool.

9. CRKT Drifter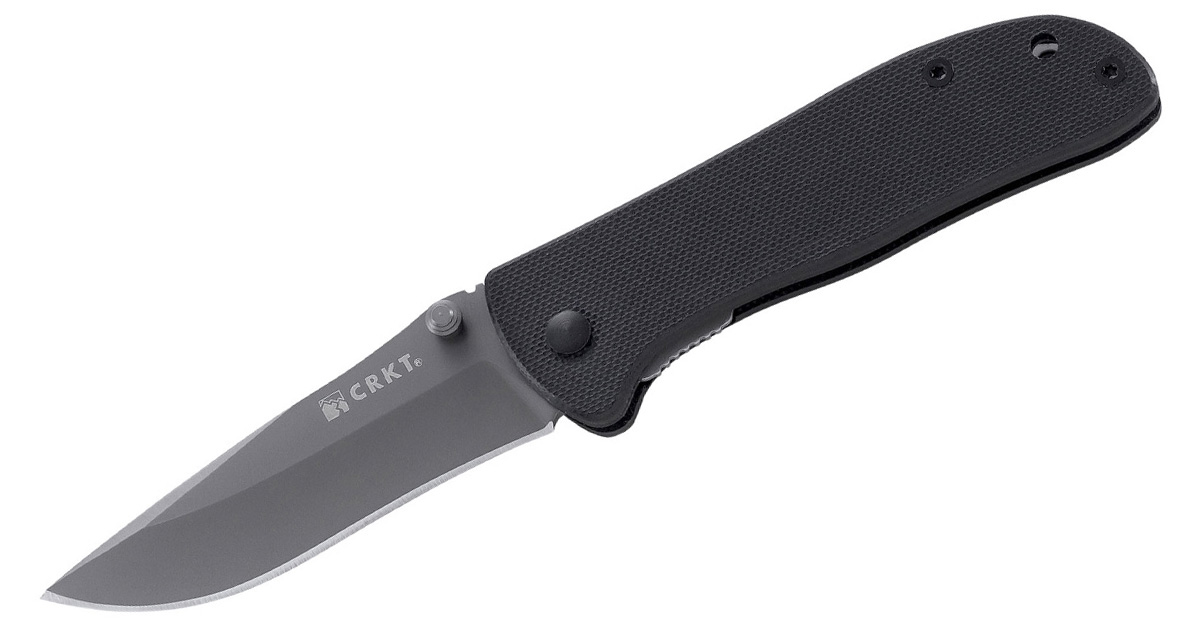 When Wirecutter did an extensive search for the best pocket knife for the masses, they turned to experts and looked at dozens of different models. The conclusion was the the CRKT Drifter was the best for a few reasons: it has a compact size, an opening as smooth as butter, and a relatively cheap price.
This could make the perfect gift for someone who has never been into knives or simply needs a solid folder to open boxes. This is the G-10 version we're highlighting but the stainless steel gets a ton of great reviews too.
You can't go wrong with a Drifter.

10. Schrade SCHF51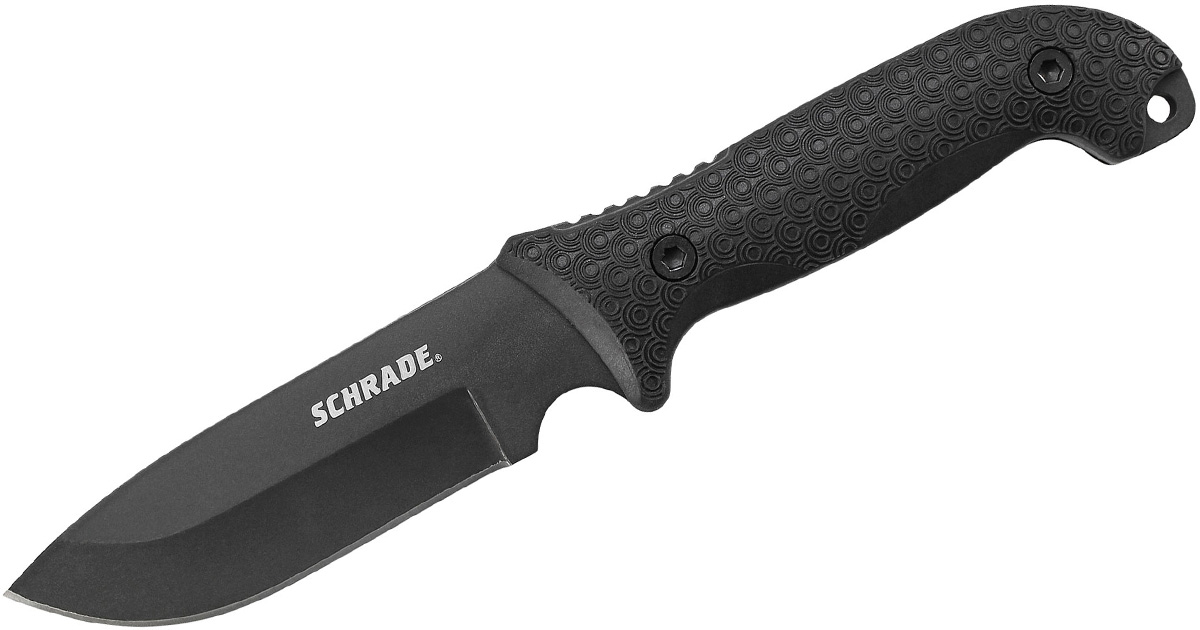 I was tempted to put the best-selling Schrade SCHF36 on this list before deciding the newer version of the 36 should take its spot. The Schrade SCHF51 takes all the great things about the SCHF36 and removes some of the major complaints. The result is a nearly perfect budget fixed blade.
The blade is around 5 inches and made from 1095 carbon steel. The well-degisned handle is TPE and features the right amount of texture and jimping. Even those who aren't outdoorsmen will appreciate this knife.

11. Magnum by Boker Duke Damascus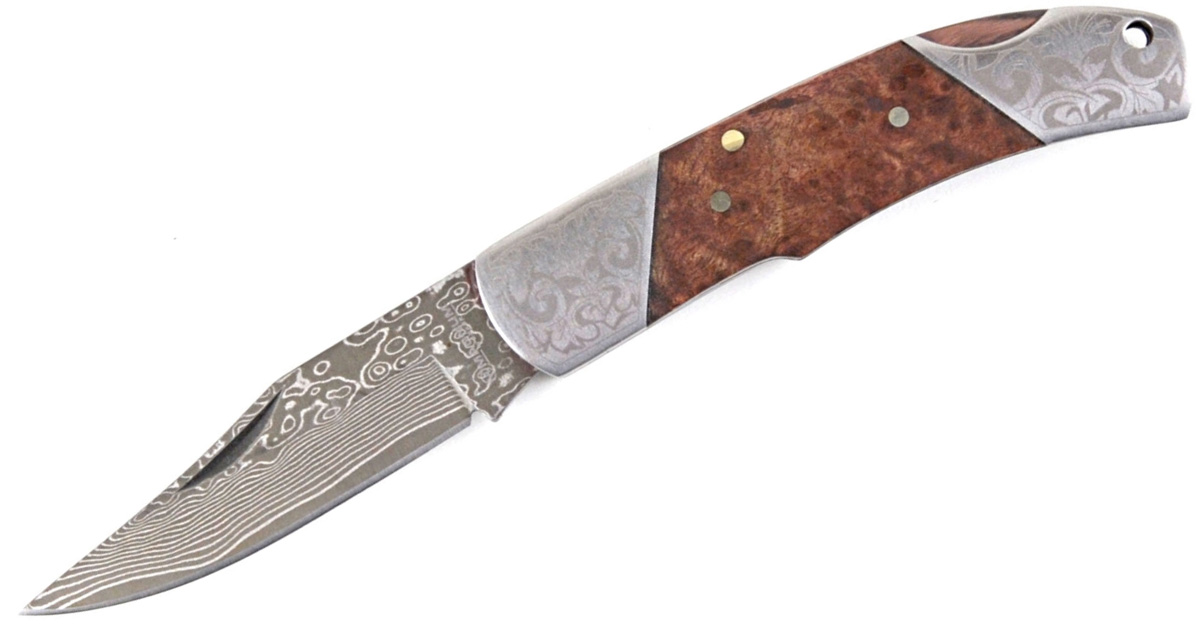 For something more ornate, there's the Magnum by Boker Duke Damascus Folder. This handsome pocket knife features a 2.5-inch Damascus blade with a burl wood handle enclosed by two etched bolsters. From point to butt, the Duke is a fantastic knife to look at.
This is one of those knives that looks regal and expensive without breaking the bank.

12. Smith & Wesson Bullseye Throwers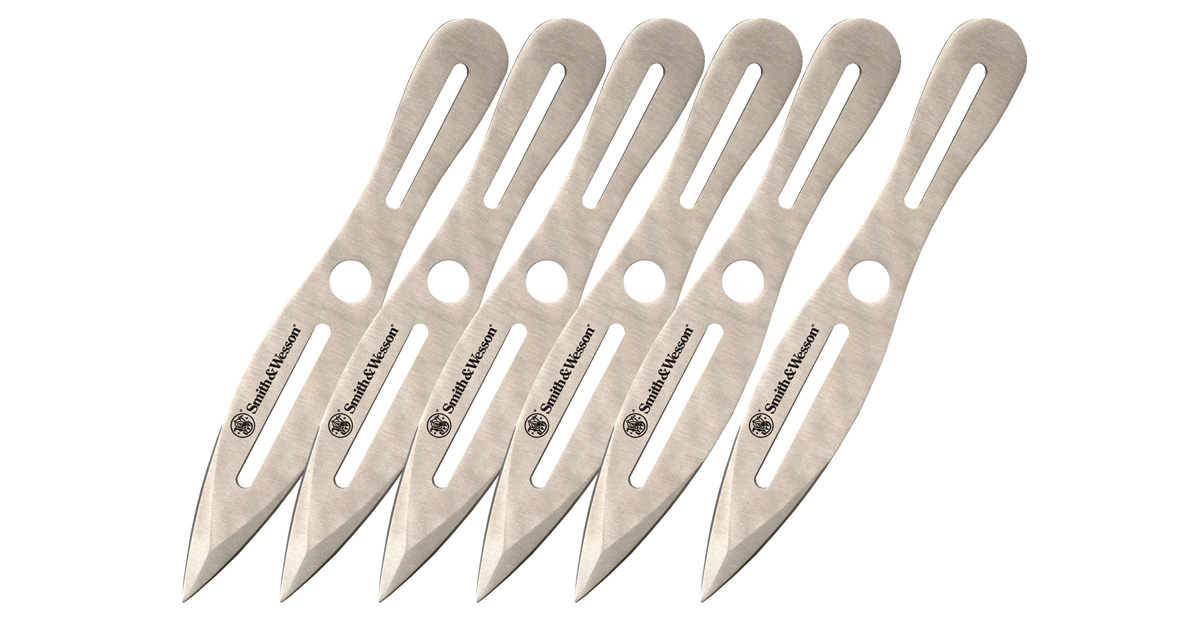 Does your gift recipient already have a ton of foldings knives and fixed blades? Try getting him or her a set of throwing knives. This set from Smith & Wesson comes with six throwing knives that are durable and great for everyone.
Knife throwing is quickly becoming a popular sport that people can play in the comfort of their own backyard. Start a new tradition with this set.

13. Victorinox Cadet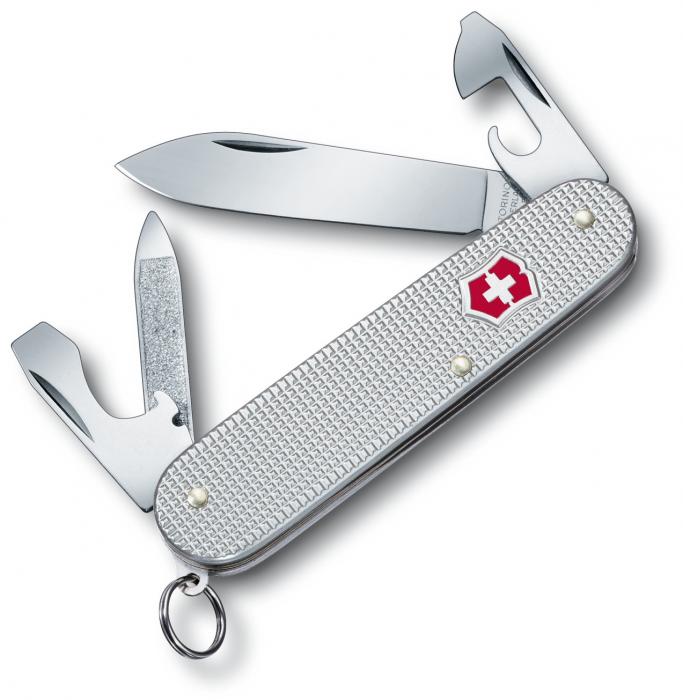 You can never go wrong with a Victorinox Swiss Army Knife. There are so many models that even collectors will always love a new one. If you're unsure which one to get, I highly recommend the Cadet. This is the quintessential Swiss Army Knife. It's compact with the right amount of tools needed for everyday carry.
What makes this such a great gift is the silver Alox handles. It looks classier and more expensive than the traditional red cellidor models but also carries the familiar Victorinox emblem.

14. KA-BAR TDI Law Enforcement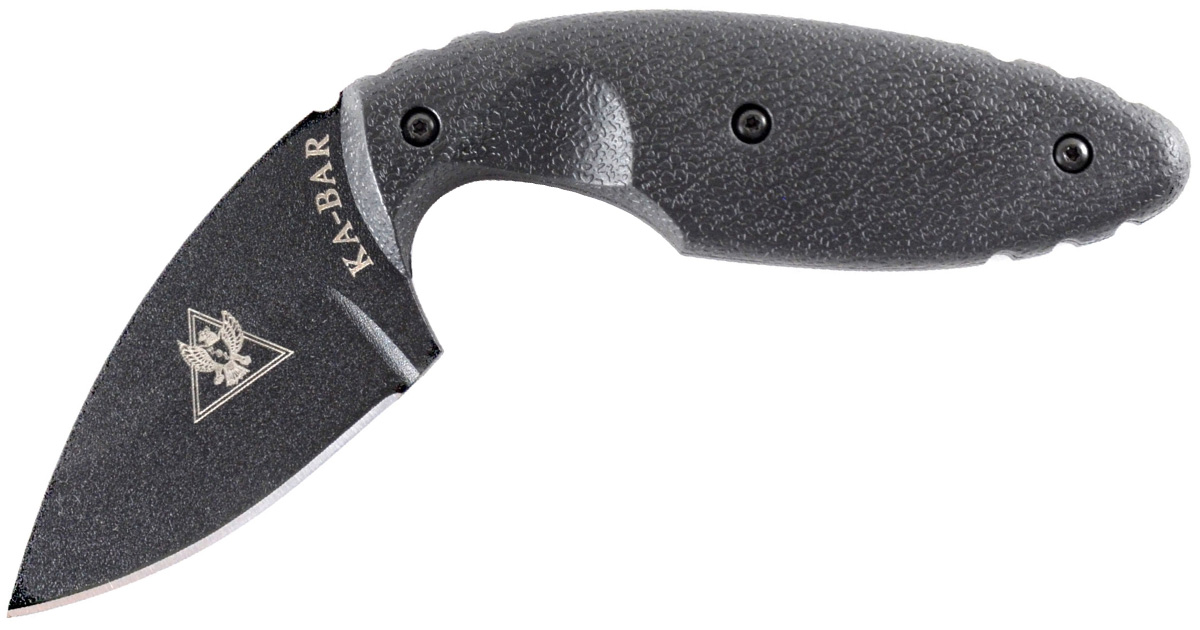 When you want something that'll shake the standard knife gift up a bit, there's the KA-BAR TDI Law Enforcement. This unusual-looking knife is designed to resemble the handle of a pistol to allow for quick access in last-ditch situations or everyday carry.
Customers have told us they've given this 5.63-inch fixed blade to family for Christmas with much success. Knife fans will appreciate this well-built design.

15. Lansky Deluxe 5-Stone Sharpener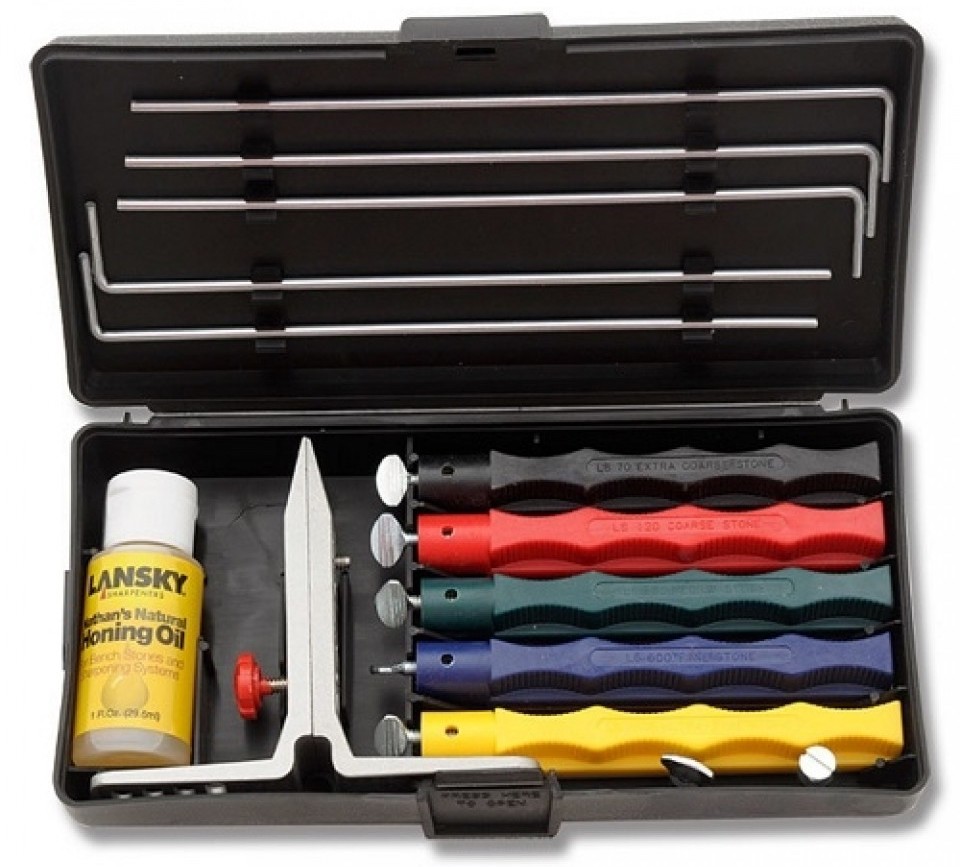 Gifts can't always be fun and games. Sometimes, you need a good item to keep all your knives in tip-top condition. For those times, there's the Lansky Sharpener. This is one of the most versatile mobile sharpening systems around.
This deluxe version comes with five stones and honing oil. All of this fits into a compact design that can be taken with you. This is the ultimate maintenance tool for anyone with a knife.

16. Spyderco Ladybug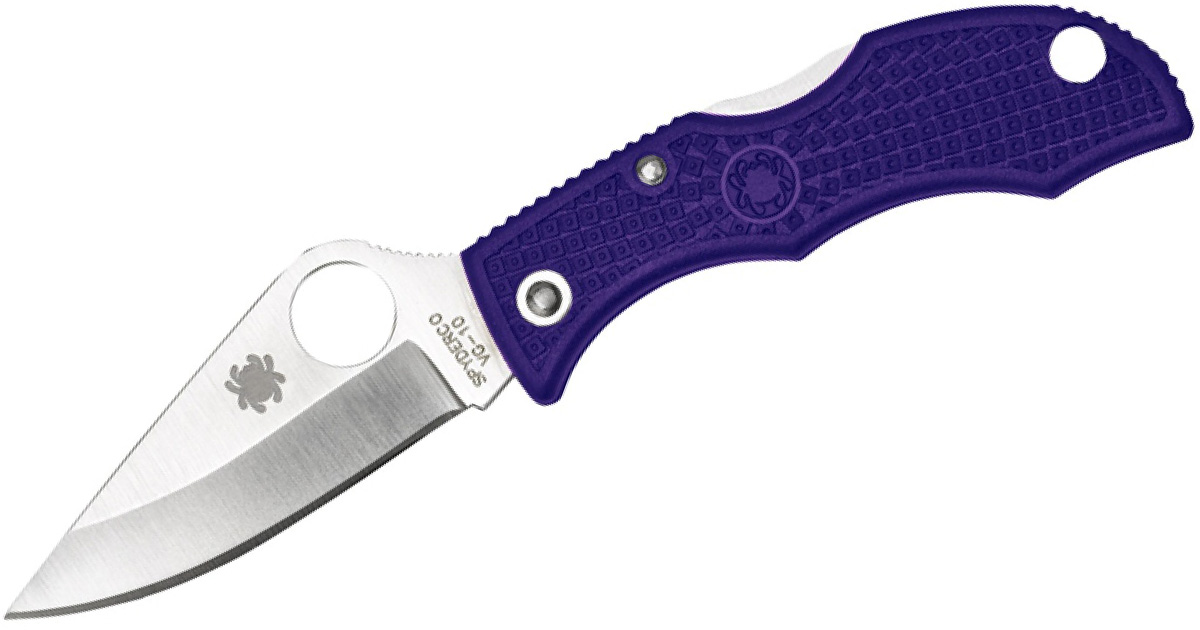 Say what you will about the cute name, but this knife is a beast in a small package. The knife has a sub-2-inch blade that makes it legal in most places with restrictions and a back lock for security during use. Despite the small size, the back lock makes this a reliable tool to use in any situation.
What I love about this knife is that it can be great for anyone — men, women, and even teens. Although I highlighted the purple version, it comes with  foliage green or black FRN scales too.

17. Schrade SCHOTF8TBS Viper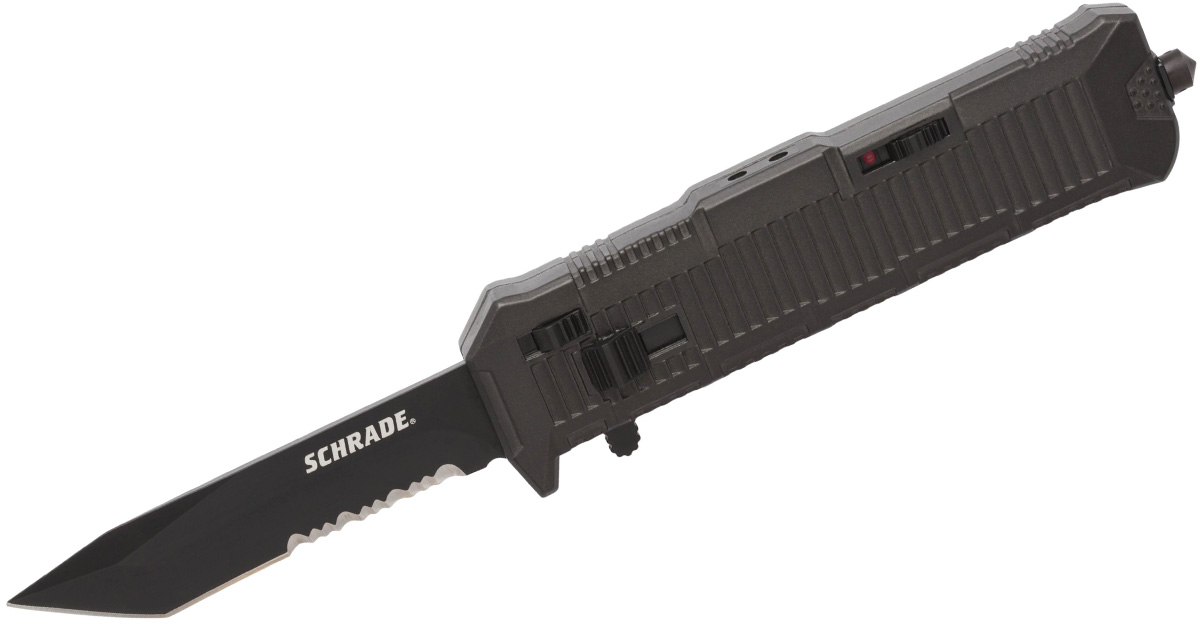 Do you know someone who wants to experience the joys of an OTF auto but lives in a place where they're illegal? Then get them the unique Schrade SCHOTF8TBS Viper. This large out-the-front pocket knife features an assisted-opening mechanism that springs the 3.35-inch AUS-8 steel blade into action.
The handle is aluminum and comes with a safety lock to prevent accidental openings.

18. Kershaw Emerson CQC-6K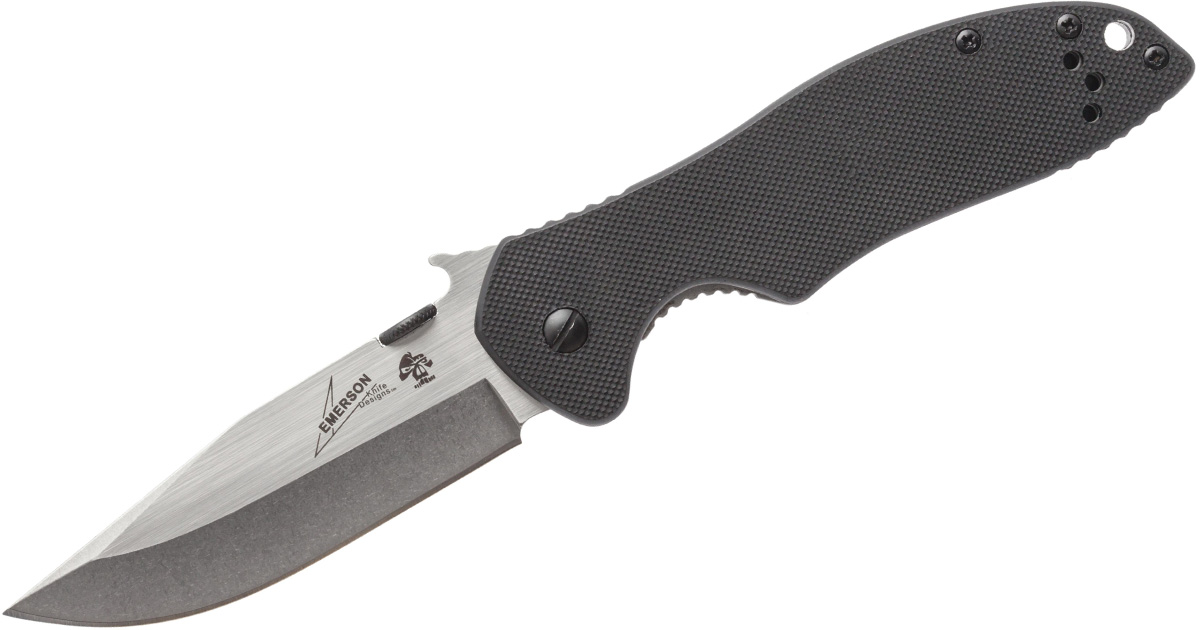 I was torn between adding the Kershaw Cryo G-10 or the Kershaw Emerson CQC-6K. Both are well-made folders made by two legendary knife makers — Rick Hinderer and Ernest Emerson. I ultimately went with the CQC-6K because of its history and badassery.
This knife is based off Emerson's CQC-6, sometimes called the first tactical older ever made. It has a 3.25-inch blade that can open via a thumb disk or Emerson's patented Wave feature. The G-10 handles feature the right amount of grip.
Despite the price, even the snobbiest knife collectors will appreciate the work put into this budget folder from Kershaw and Emerson.

19. Cold Steel Luzon, Large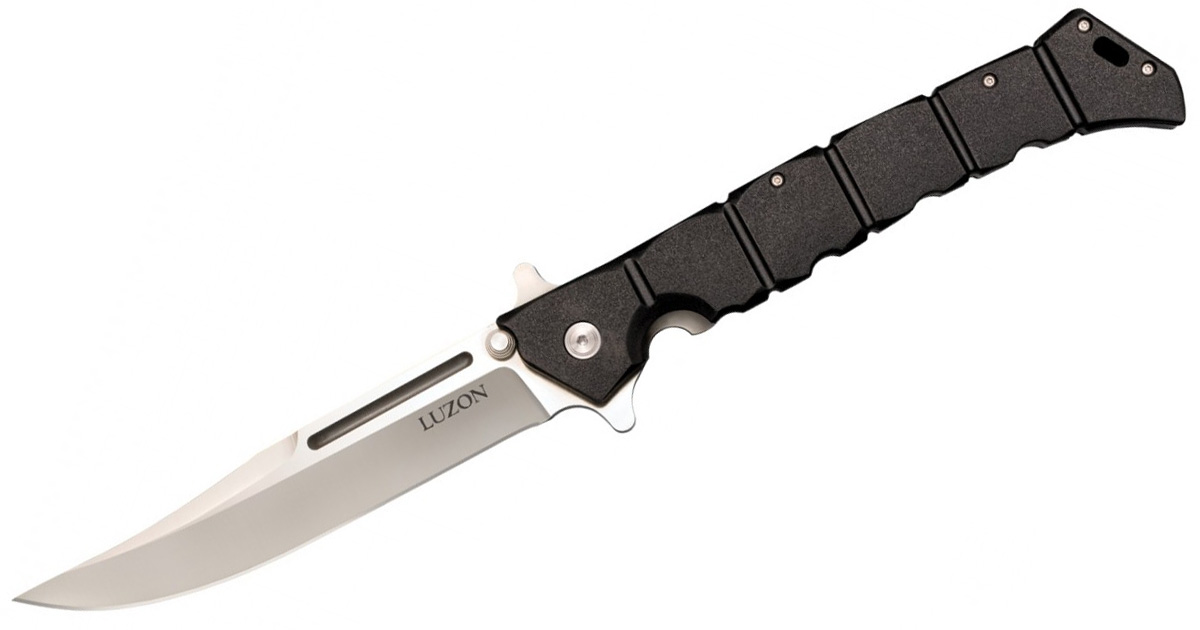 The Cold Steel Luzon is the newest knife on this list but it feels familiar in many ways.
Although it's under $50, this knife is huge. Boasting a 6-inch blade, the Luzon is almost like a novelty but it also works well in self-defense applications.

20. Kershaw Link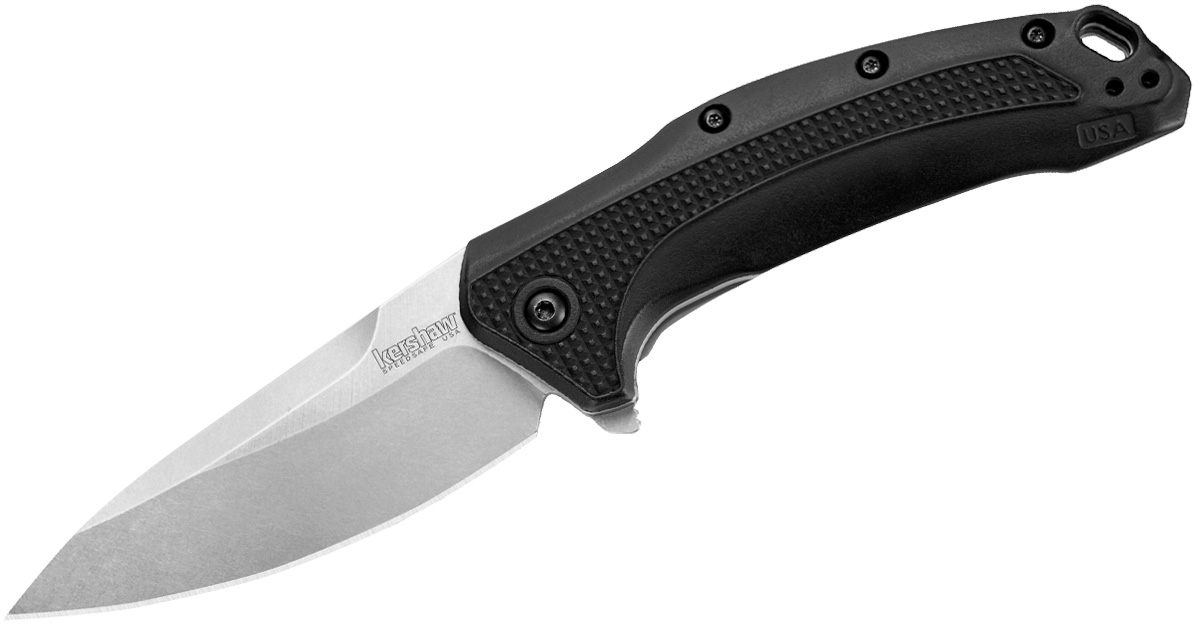 Finally, there's one of the best budget US-made EDC knives out there: the Kershaw Link. This knife features a 3.25-inch assisted blade with a black GFN handle.
It is budget Kershaw at its finest.

https://credit-n.ru/zaymi-online-blog-single.html