This post was updated in 2020.
Our suggestions for gift ideas at certain price ranges continues with 20 knife gift ideas under $100.
This list only features knives in the $50 to $100 price range. If you're interested in the $20 to $50 range, check out our 20 knife gift ideas under $50 post. For prices under that, check out our 20 knife gift ideas under $20.
These recommendations cover the full gamut of styles, designs, and functions, so if you can't find something to your satisfaction, you're trying too hard.
1. Spyderco Para 3 Lightweight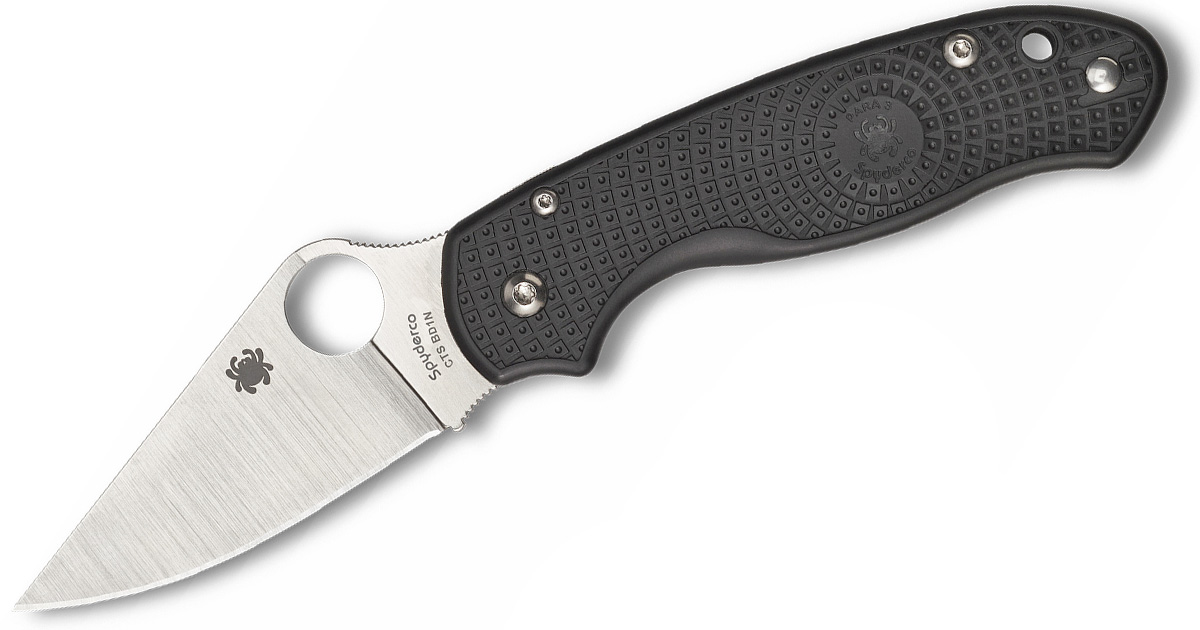 The first few iterations of this list featured the iconic Benchmade Mini Griptilian here. Unfortunately, rising prices have pushed this still great knife off the list. But the replacement may be a better overall knife.
The Para 3 Lightweight is a new offering from Spyderco with a great design, quality materials, and is made in the United States. The blade is under two inches and locks into place with the Compression Lock.

2. Spyderco Delica 4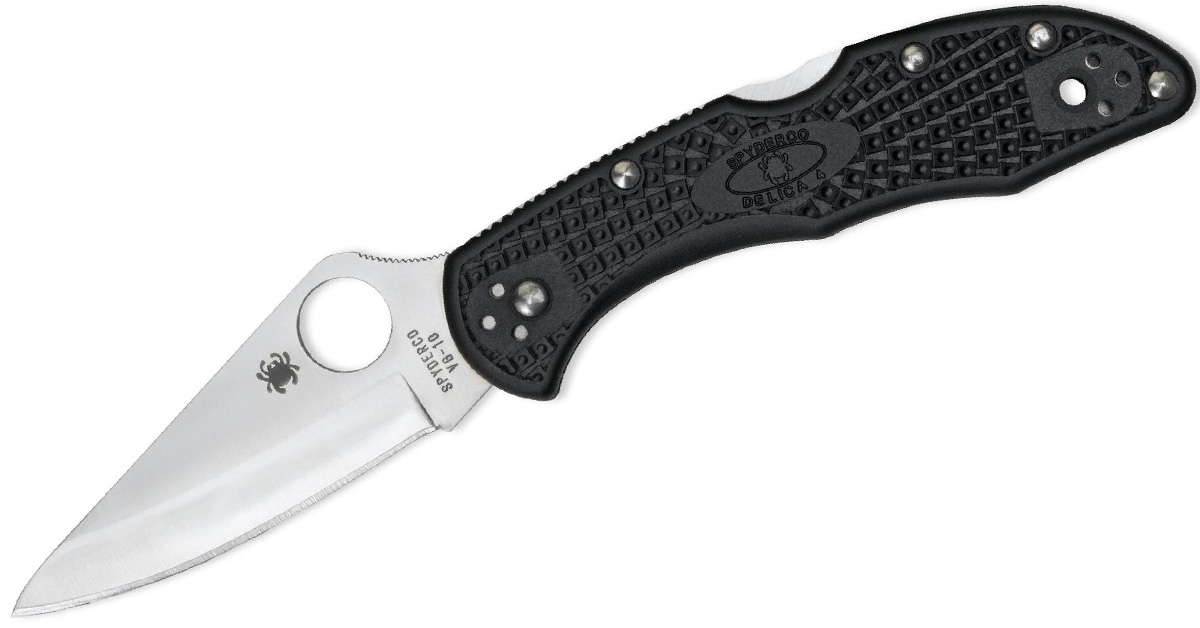 Spyderco makes a ton of great knives at a budget cost, but for a true representation of the quality and design elements of the brand (aside from the first knife on this list), there's the Delica. This is a truly beloved knife from the knife community because of its versatile size, excellent construction, and interesting design.
The Delica comes in several different colorations. This means you can perfectly match the personality of the recipient.

3. Cold Steel Chaos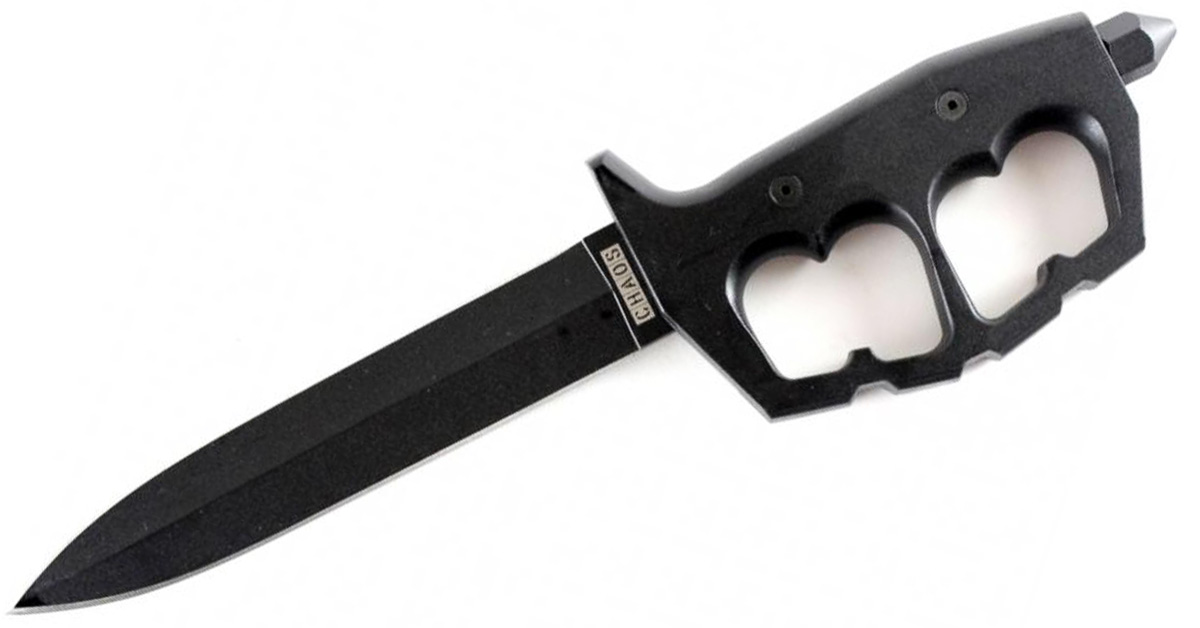 It's easy to disregard the Cold Steel Chaos as a novelty knife, but it's so much more than that. This is a modern take on a classic combat knife that can be used for all types of use.
What makes this a great gift is that it's unique, not stuck in the past, and carries the same functionality as other Cold Steel models.

4. Kershaw Leek D2 Composite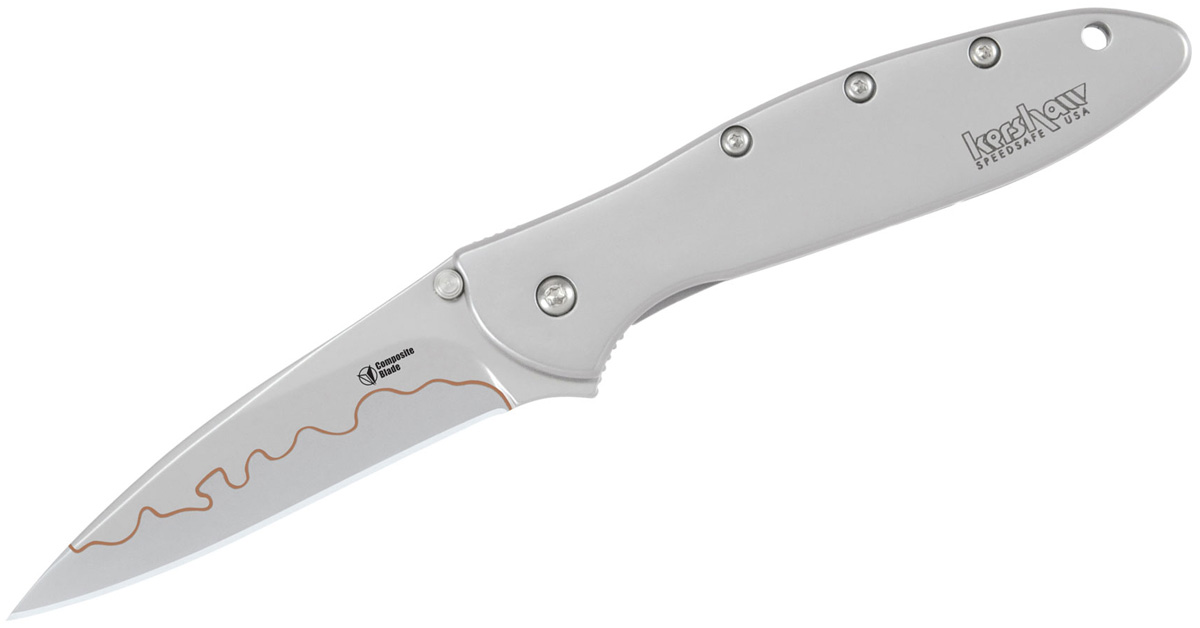 What else is there to say about the Kershaw Leek? This Ken Onion design has been pontificated about, ruminated on, and carefully analyzed for years. Still, the knife holds up under scrutiny and belongs in every collection.
I was just going to put the standard Leek, but in honor of H. Clay Aalders over at The Truth About Knives, I decided to pick the Leek with the D2 composite blade. He was effusive about the composite version of the Leek (which features a D2 edge attached to a Sandvik 14C28N blade)
It's available in a Composite BlackWash or Composite Satin. Or you can just get the standard Leek in almost any color you want.

5. Victorinox Soldier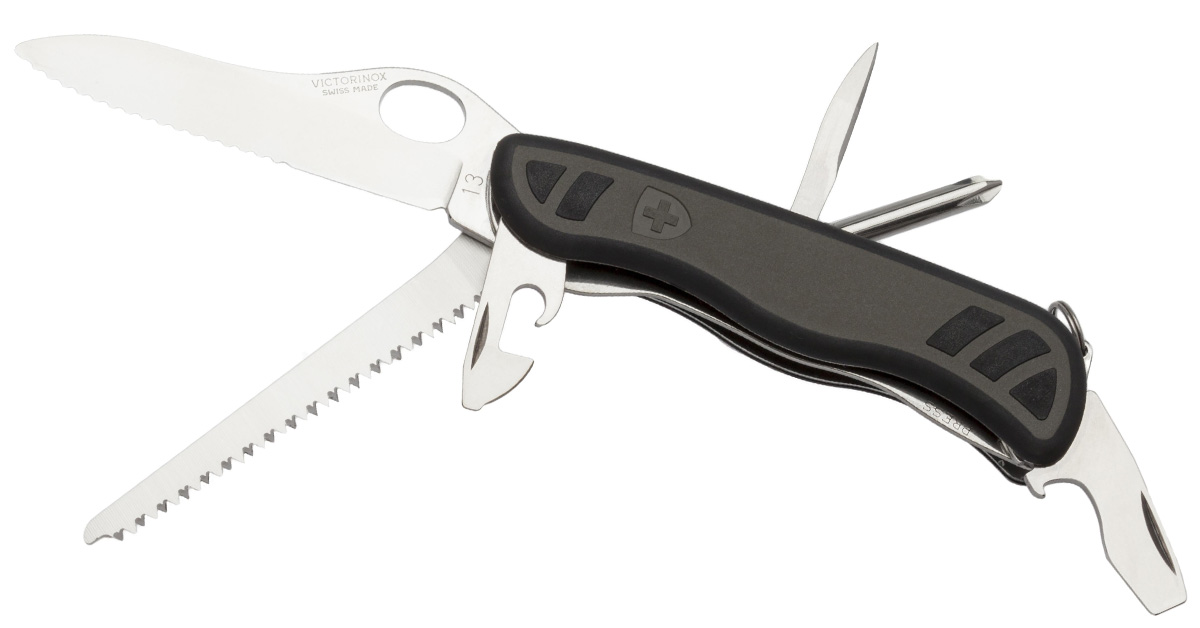 The Swiss Army Knife is a truly classic gift for any holiday. But instead of getting the same old models, check out the Victorinox Soldier.
This model has roots that date back to the very first Swiss Army Knife, but it has some of the conveniences of modern technology, including a liner locking blade and ergonomic handles. I know I say this a lot, but the Soldier is not your grandfather's Swiss Army Knife.

6. KA-BAR USMC Tactical (Engraved)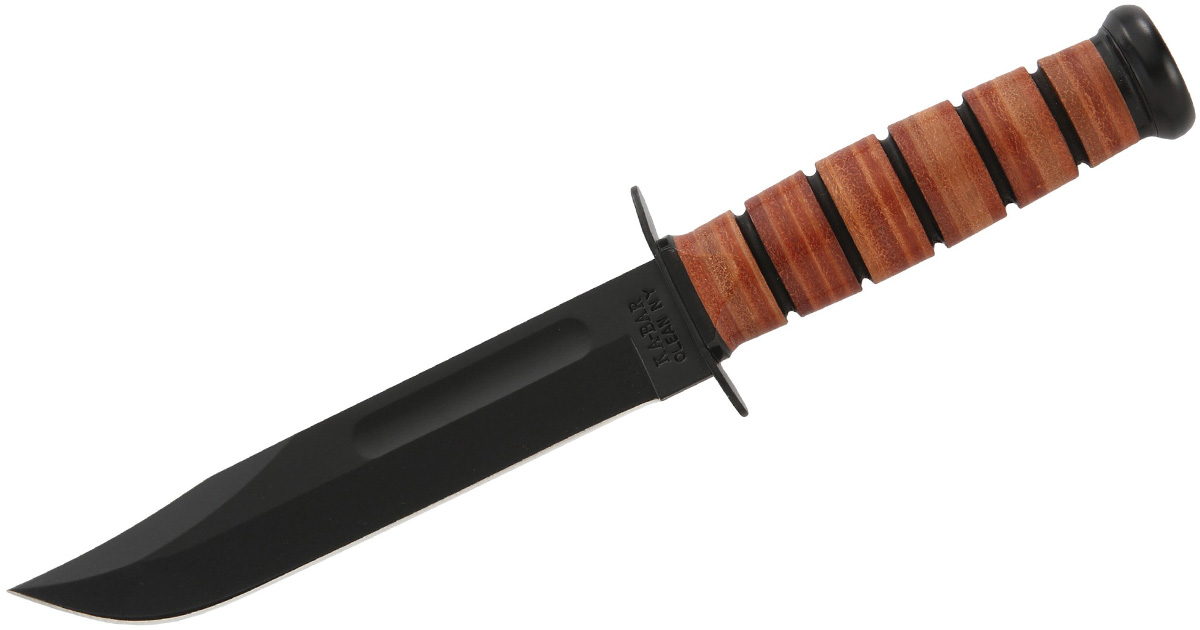 Keeping with the military theme, next we go to the KA-BAR USMC Fixed Blade. This is one of the most iconic knives ever made, and we have it available with laser-engraving. We've had people tell us they've gotten this gift for their kids with resounding success.
The best part about this knife is that you don't even have to use it to appreciate or showcase the gift.

7. Spyderco Tri-Angle Sharpmaker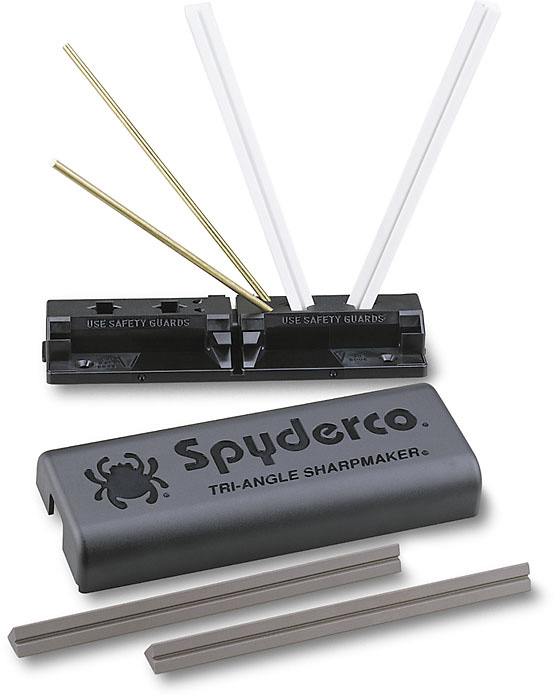 Back before Spyderco became the company we know and love today, it was just a humble operation run by Sal and Gail Glesser. The two started the company with the Portable Hand, a device useful to jewelers and other hobbyists, but what came next helped propel the company even further — a sharpener.
That sharpener evolved into the Tri-Angle Sharpmaker, one of the best sharpeners around. While enthusiasts will insist you only freehand sharpen your knives, this is a good kit for anyone. Not only does it have a great backstory but it will keep your knives sharp and safe.

8. Condor Primitive Bush Knife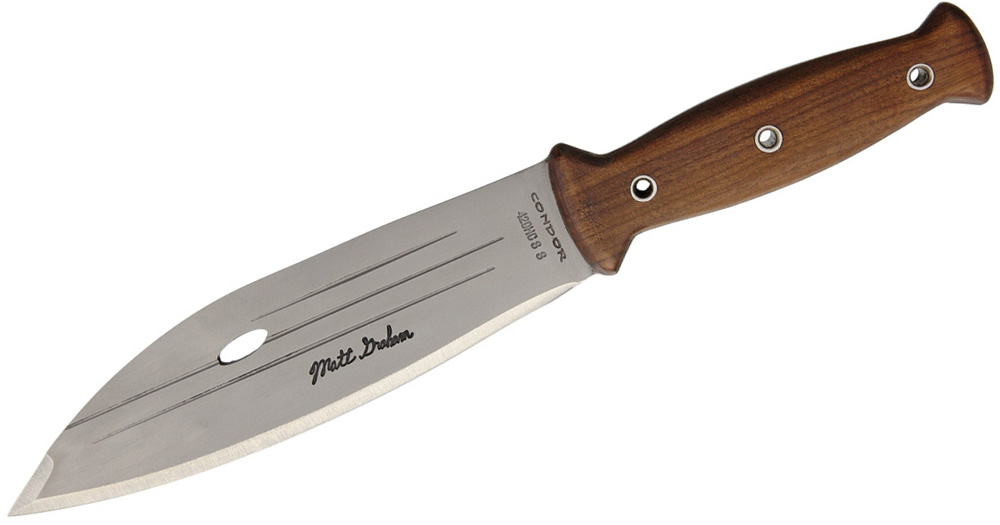 When it comes to bushcrafting knives, it's hard to beat the Primitive Bush Knife from Condor Tool & Knife.
The knife has a cool backstory in that it was designed by survivalist Matt Graham and used on his adventures on Discovery Channel's Dual Survivor reality show. The blade is 8 inches and comes in either a stainless steel or carbon steel version.
This is one of the top-sellers of 2017 and would make an excellent gift for that outdoorsman in your life.

9. Ontario Carter Prime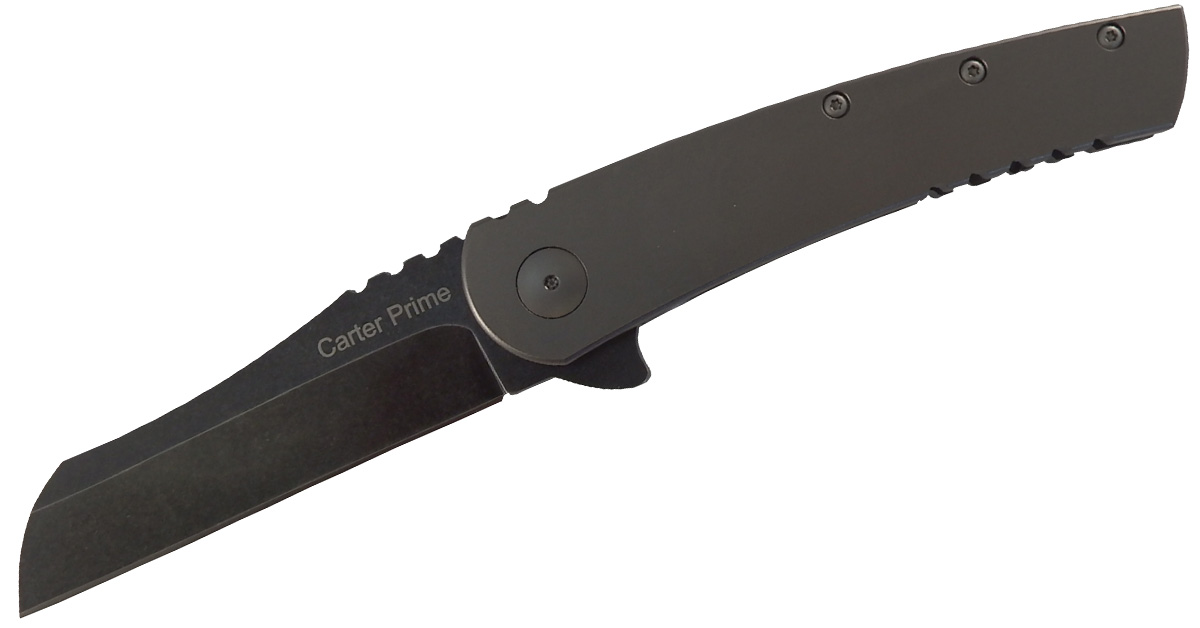 The RAT Model 2 made our 20 under $50 list, but for those who want a little more heft in their knife, there's the Carter Prime. It was made by knife designer Robert Carter — grandson of Mel Pardue and son of Joe Pardue.
It has a 3.37-inch blade made of D2 steel and a titanium frame lock blade. This robust knife springs to life with a reliable flipper. It recently joined our list of best-sellers.

10. CRKT Homefront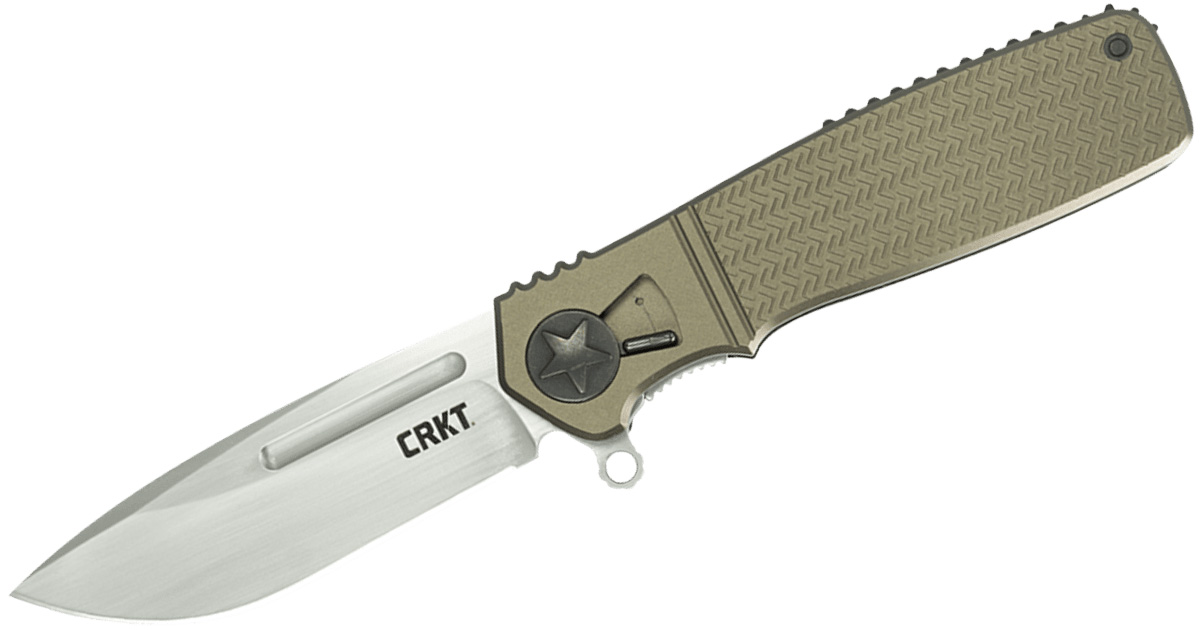 Field Strip technology is one of the most underrated new innovations of the last few years. It was initially criticized as an unnecessary gimmick but it serves a purpose and makes maintaining your knives easy.
Although Field Strip is now in a few different models, the original Homefront remains an excellent option. The price has come down and it still has all the great benefits of a Ken Onion knife, including a throwback design.

11. Kershaw Launch 9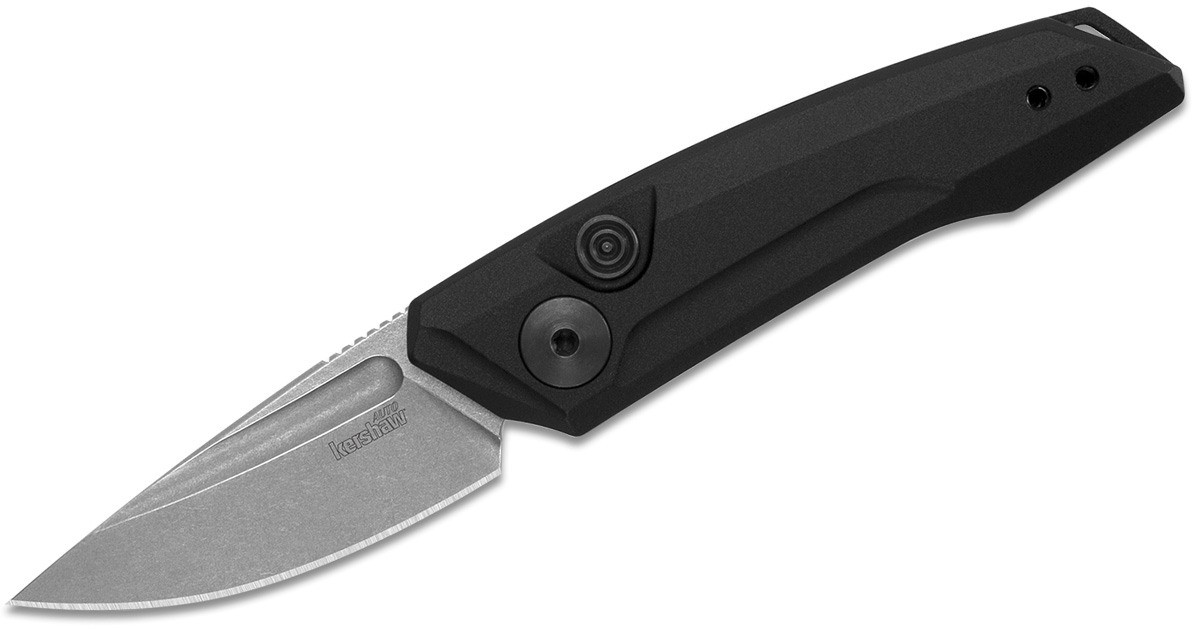 If you think you can't get a good US-made automatic knife in this price range, think again. The Kershaw Launch series is one of the best auto families for the price.
The Launch 9 has a small sub-2-inch blade that makes it legal to carry in places like California. It's a good intro to EDC auto knives.

12. Kershaw Blur S30V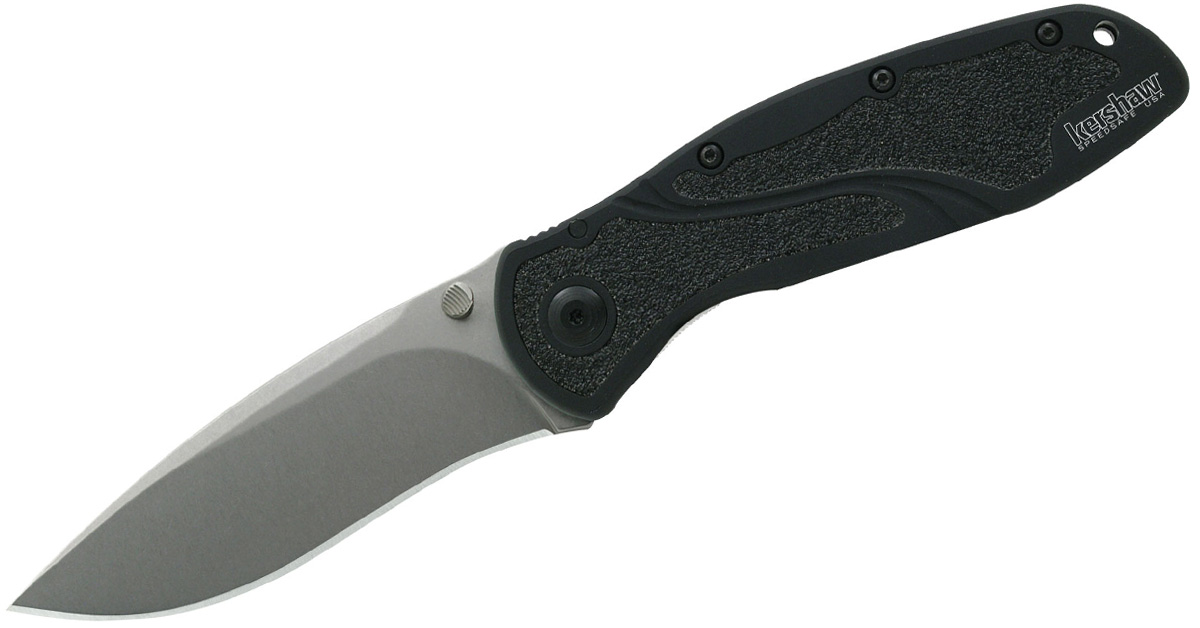 Another Kershaw? Yes, indeed. Just like the Leek, the Blur is an iconic knife made by the great Ken Onion. And just like the Leek, I'm going to forgo the classic version of the Blur for the version with premium S30V steel.
This takes the already reliable and sexy Blur to a whole new level. S30V steel boasts superior edge retention and excellent toughness. Even someone who already has a standard Blur in their collection will appreciate the S30V blade.

13. ESEE Izula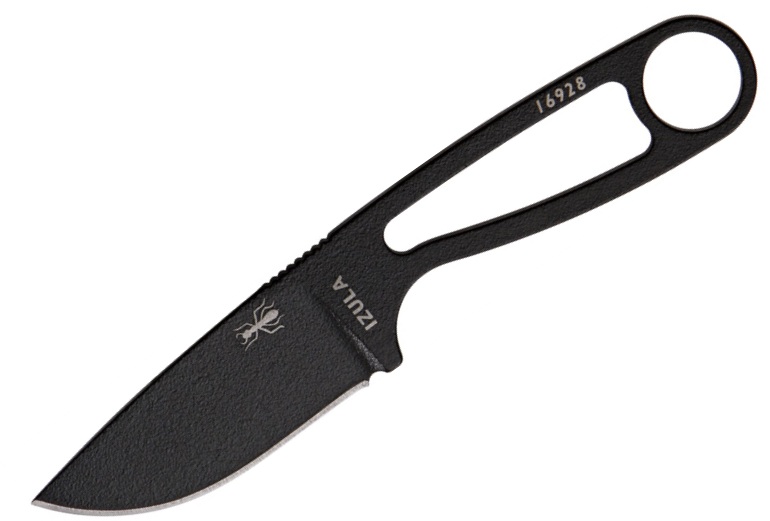 The Izula is yet another option for fixed blade EDC. The knife has a 2.875-inch blade made from 1095 carbon steel and a bare skeletonize handle waiting for customization.
You can pick up the Izula with just a sheath or with a full survival kit. Either way, you can't go wrong with the ESEE Izula.

14. Parker River Classic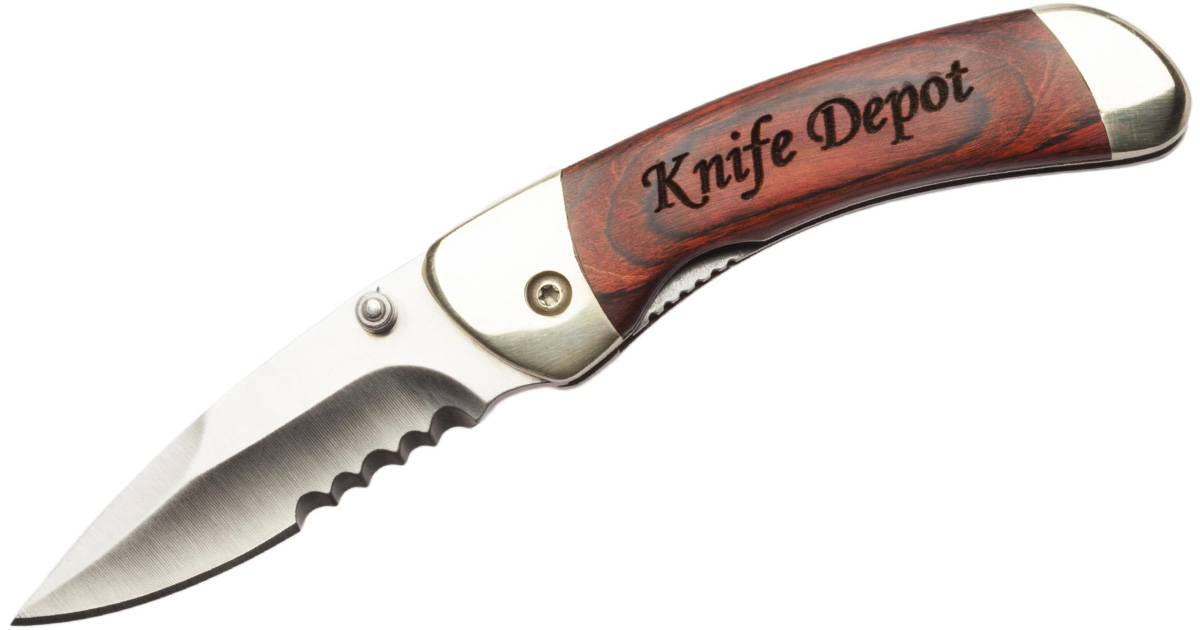 I really like the folks over at Parker River Knives. The company started about 100 years ago along the banks of the Parker River in Newbury, Mass. It's run by Jim Bowes and his wife who take great care of the old family business.
The Classic is one of their most popular models and comes with engraving on the wood handle. That engraving makes it the perfect gift. The knife is available in a rosewood, red grain, or ebony wood handle.

15. Spyderco Dragonfly 2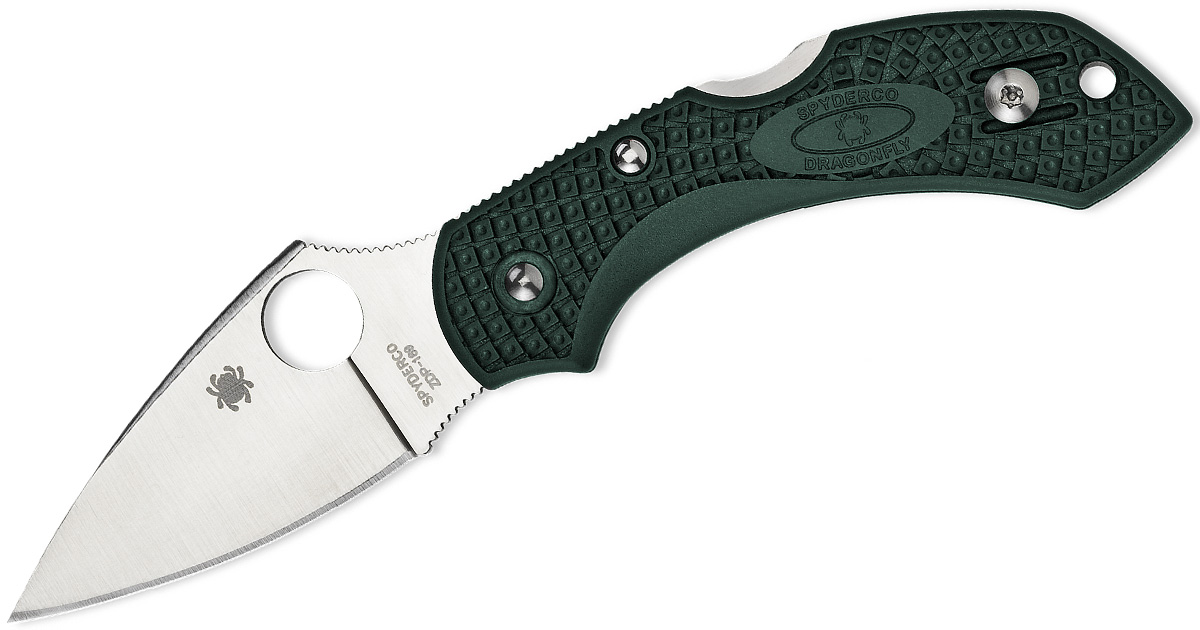 I take the word of Everyday Commentary's Anthony Sculimbrene very seriously and for years he's been saying the Spyderco Dragonfly 2 is the best everyday carry knife ever (this year the Dragonfly got a new companion for that honors in the ultra premium Benchmade 555-1 Mini Grip).
Here is an except from his 2011 review:
The Dragonfly 2 in ZDP-189 (DF2 ZDP-189) is perfect. It does everything not just well, but with ease. I have been using and carrying this knife almost exclusively since I got it in May and it is awesome. Light, laser sharp, and made to fit your hand, there is nothing that I would do differently in designing this knife. Spyderco and Sal Glesser outdid themselves.
That sentiment still resonates all these years later. While the standard with a VG-10 blade and black FRN handles is a solid choice, I still say go for the ZDP-189 version. Whoever gets it will be thanking Santa above.

16. Gerber LMF II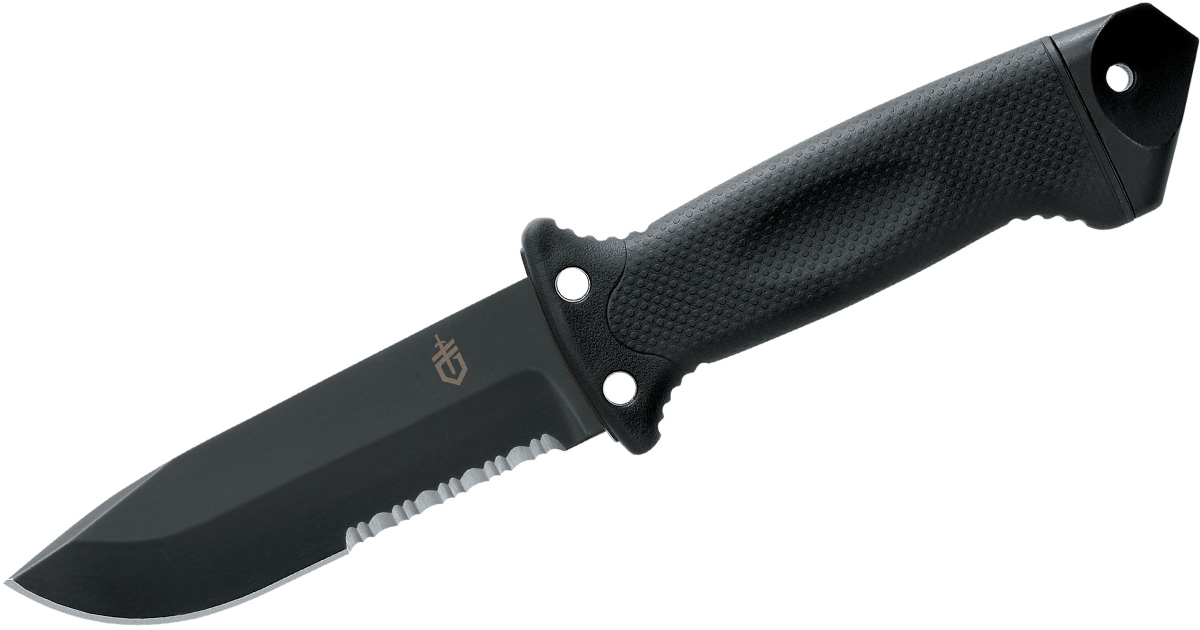 Gerber has done a few things wrong over the past few years but they've hit the sweet spot on more than a few knives, including the Gerber LMF II Infantry. This made-in-America fixed blade is popular for military personnel and survivalists for its robust design. It has a 4.84-inch 420HC stainless steel blade and a glass-filled nylon handle.
There's an all-black version, a coyote version, and a green version.

17. Boker Plus Anti-MC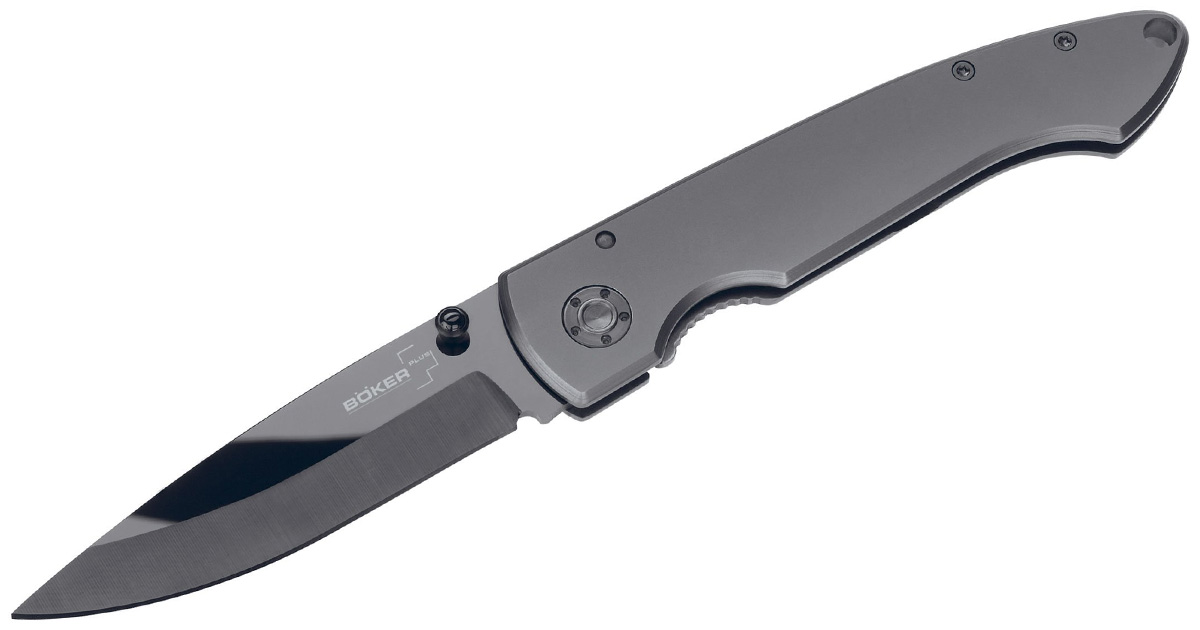 Does your gift recipient have all types of knives? Consider getting them something a bit more unique in the Boker Plus Anti-MC. This folder is a sexy titanium frame lock (nothing really special) but the real magic is in the blade. It's made of ceramic.
OK, get your preconceived notions of ceramic out of the way because ceramic knives are getting better and better. Not only is the non-magnetic blade sharp as a whistle but you almost never need to sharpen it. While you wouldn't want to use this knife while backpacking through the Alps, it's more than capable of handling its own during basic everyday tasks.

18. Victorinox SwissChamp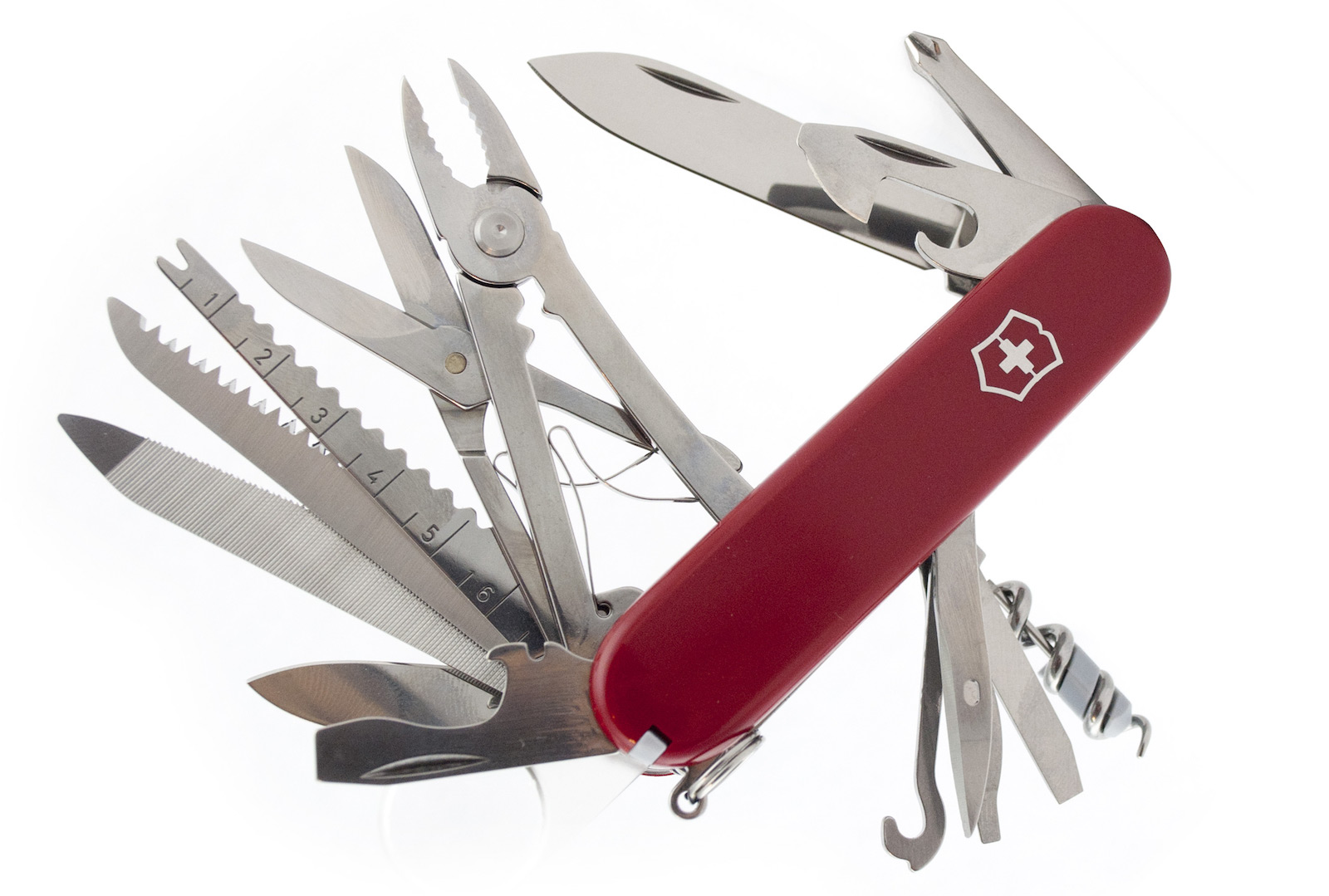 The Soldier is not a typical Swiss Army Knife, but if you're interested in getting a classic model, I recommend the SwissChamp. This is the flagship model of Victorinox and for good reason. This guy has everything — 33 tools to be exact.
Here's just a small selection: a large and small blade, can opener and bottle opener with screwdrivers, scissors, wood saw, ruler, magnifying glass, hook, wood chisel, ball point pen, straight pin, and more.
Few other tools can stand up to the might and versatility of the SwissChamp. You can even get it in black, ruby, sapphire, or hardwood (if you're willing to go above the $100 limit).

19. CRKT M4-02W (Engraved)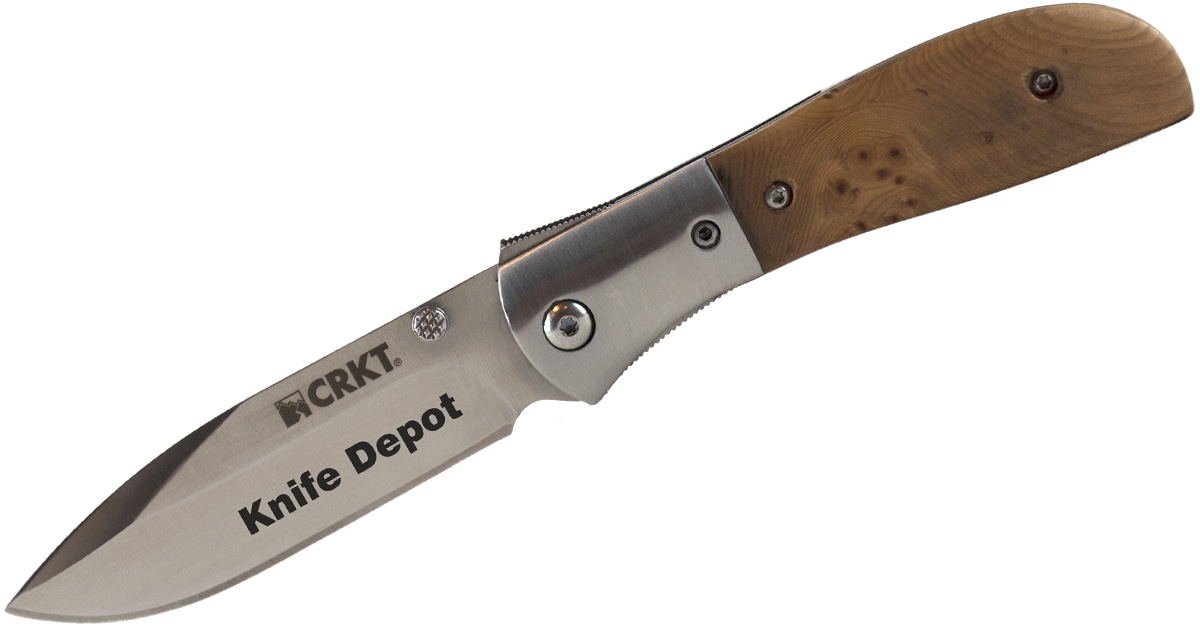 The CRKT version of the legendary Kit Caron's M4 is a go-to present for me. It combines the modern with the past in a folder you can use for work or take to a formal event. The blade is 3.25 inches and boasts the Outburst assisted opening mechanism for a smooth and reliable opening. The handle is a throwback with handsome burled wood scales and stainless steel bolsters.
Knife Depot carries this knife with laser-engraving on the blade included, making this a no-brainer gift for that special person in your life.

20. KA-BAR BK2 Becker Campanion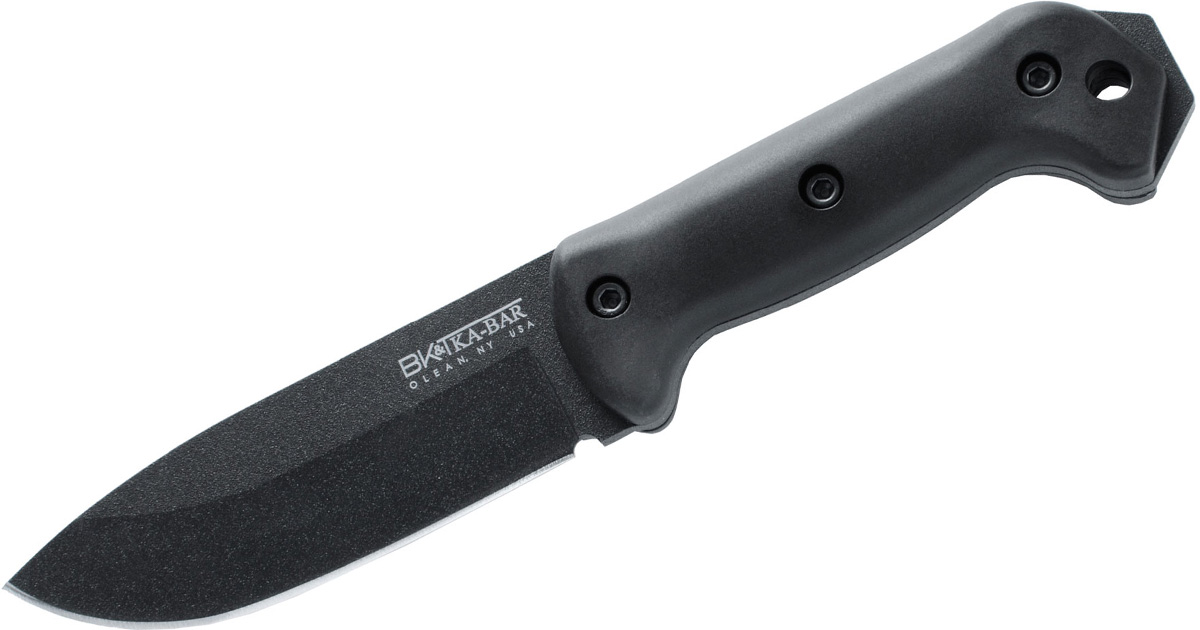 When it comes to functionality, comfort, and dependability in an outdoor knife, few models match the Campanion. The BK2 shows Ethan Becker at his best with a design that's been praised for years by outdoorsmen of all types.
The drop point blade is 5.25 inches of 1095 Cro-Van steel while the Ultramid handle feels good in the hand. The sheath does the job, and for less than $100, you get a great US-made knife.

https://credit-n.ru/potreb-kredit.html