Say you're walking down the street and you're carrying a Spyderco Tenacious clipped to your pocket. It may look a little something like this: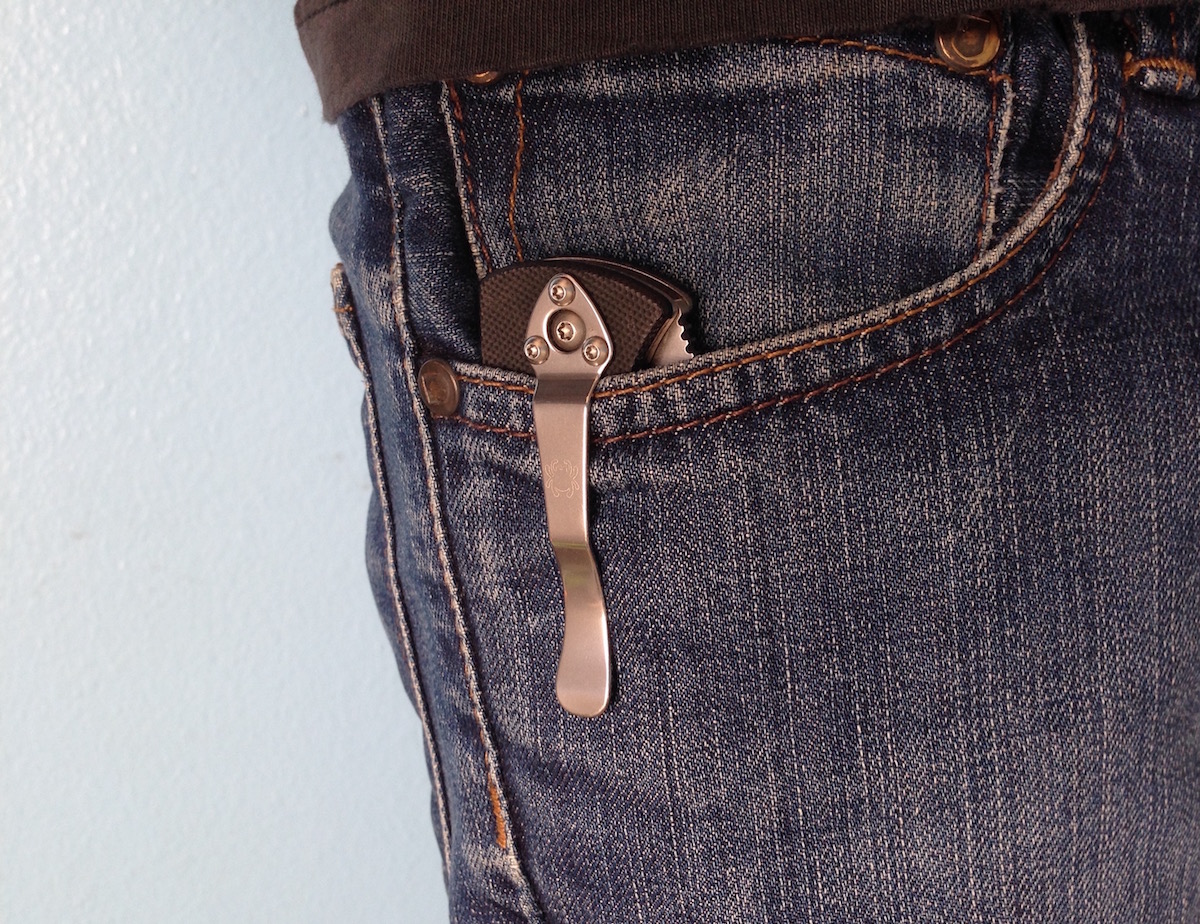 If a police officer were to see the knife clip attached to your pocket, would it be considered concealed carry or open carry?
In short, it could be considered either. One of the problems with knife laws is the fact that much of it is left up to interpretation. One police officer may only see the clip and say that the actual knife is concealed in the pocket. Another may say that it's clearly a part of the knife and it's showing so the knife is being openly carried.
It matters because in some places, a knife with a blade length more than a certain amount of inches cannot be carried openly. In other places, that same knife must be carried openly.
Wherever you live (and wherever you go), it's absolutely essential to thoroughly look at your knife laws because they are often littered with phrases and definitions that are general or open to interpretation.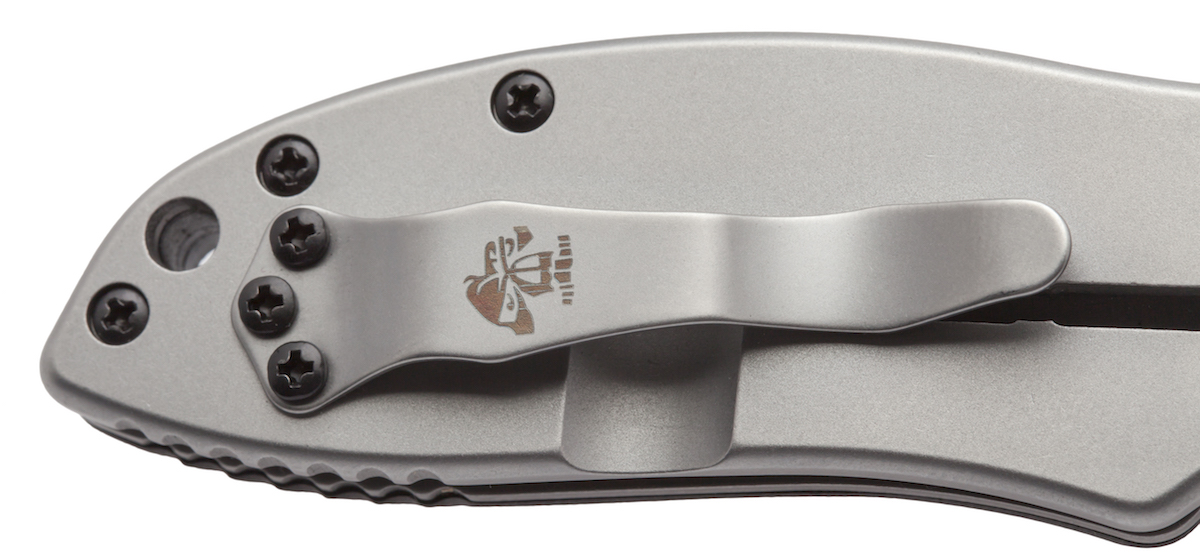 For example, in New York City, knives must be carried concealed. Since the Big Apple is well known for interpreting knife laws very broadly, Knife Rights recommends that knives are never carried clipped to your pocket or you may be arrested, even those with a deep-pocket-carry clip that doesn't actually show the knife's body.
In Los Angeles, the code says "no person shall wear or carry in a plain view any knife or dagger upon any public street or public place or in any place open to the public." A knife, as defined by Los Angeles, has a blade 3 inches or more in length. This sounds very firm, but does a pocket clip—especially a low-carry pocket clip—count as plain view? Again, it's mostly a matter of opinion from the arresting officer, but it wouldn't hurt to slip your 3-inch or longer knife into your pocket because there's no limit for concealed folders.
The problem with clips is that countless objects have clips, like flashlights, pens, and Keybars.
If you saw this, you might assume I'm carrying a knife, especially since Schrade is a well-known knife manufacturer.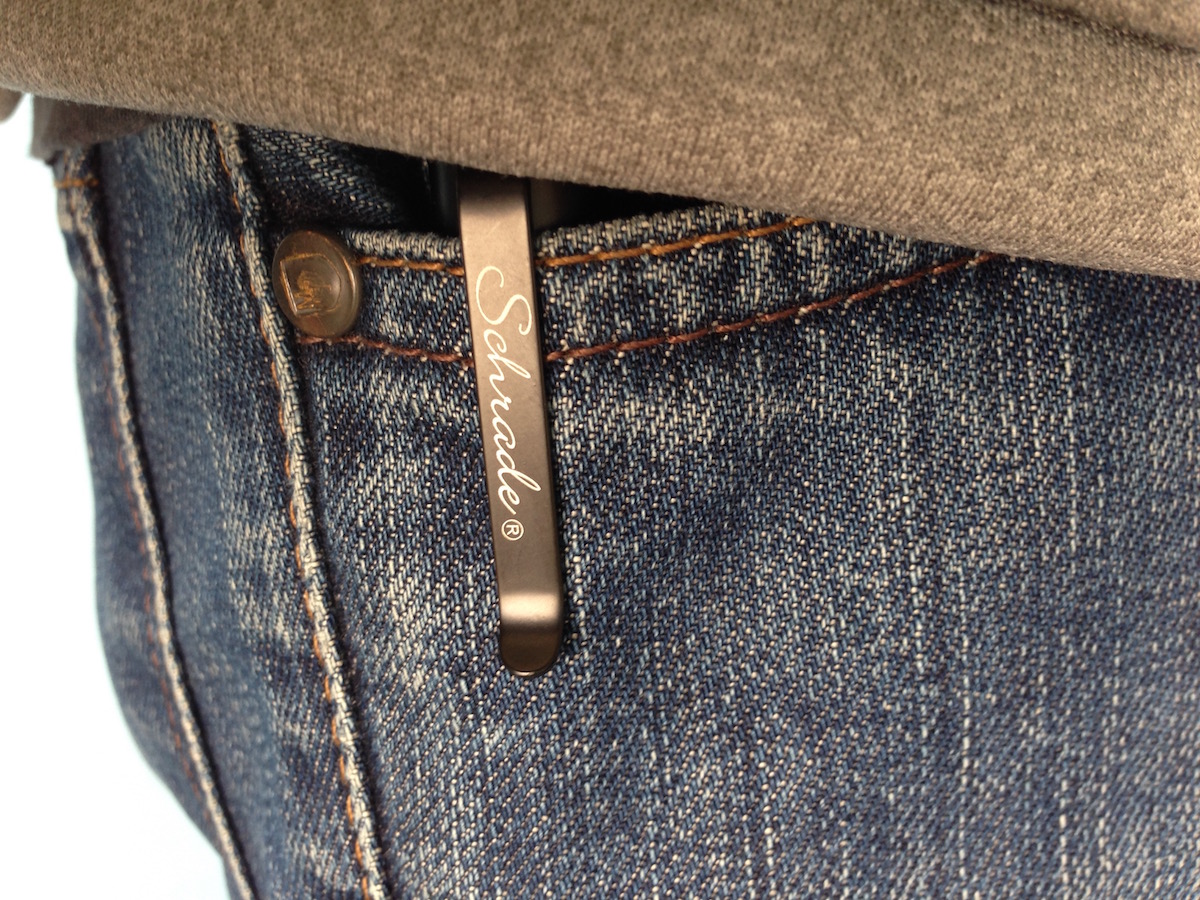 However, it could just be a pen.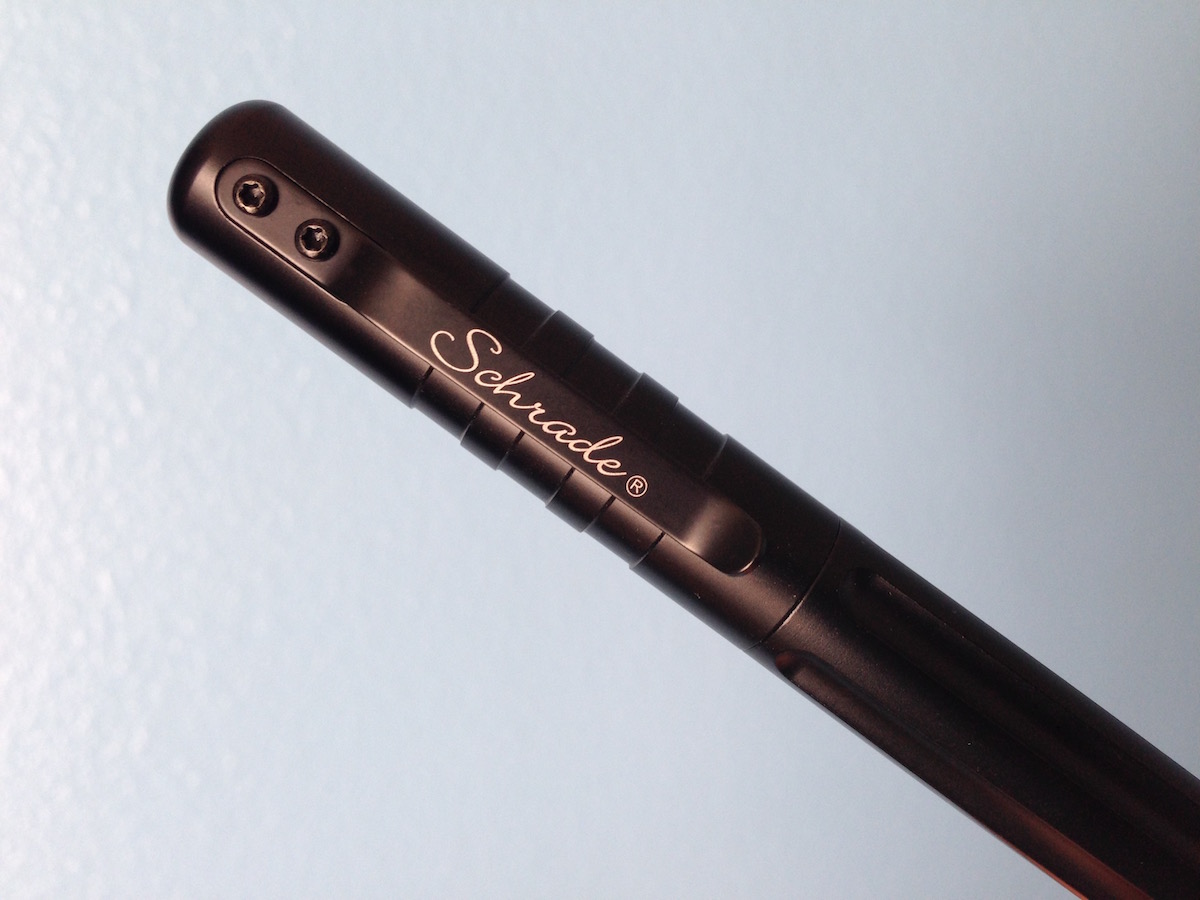 Many officers will simply ignore pocket clips, but it only takes that one for you to get arrested. Your safest bet is to always assume a knife clipped to your pocket is open carry. If your knife adheres to the law, don't worry about, but if there's any doubt, slip it in your pocket.