Anyone who carries a knife will tell you just how to put a knife with a clip in your pocket. You slip it into your pocket so that the clip is facing outward and the knife itself is tucked into your pocket.
That's the conventional way… but not everyone likes to follow convention.
Some carry it like this:
In this method of carrying, the carrier will clip the knife outside the pocket — leaving it exposed and very visible. I haven't reached out to Sal Glesser from Spyderco (who pioneered the pocket clip on the knife in the original Spyderco Worker), but I don't think this was the original intent.
And if you think this is a very uncommon method of carrying, think again. A fair amount of people have reported seeing others carrying knives this why.
So, why would someone carry a knife this way? Let's take a look.
They're new to knives.
I would argue this is one of the biggest reasons why people carry a knife this way. They are gifted a knife for the first time and clip it to their pocket on the outside, assuming that's the accepted way.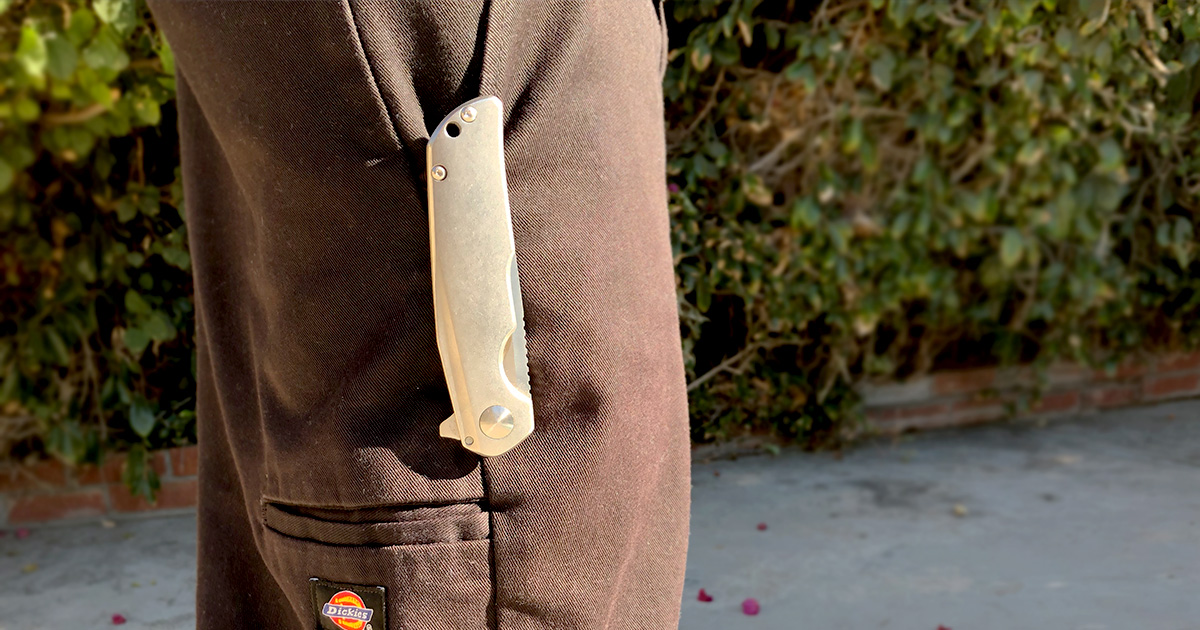 For most, a simple whisper of "Hey, it's better if you clip it inside the pocket" is a good way to inform them.
Their pockets are too small.
As a man, I have large, deep pockets that can carry a Cold Steel Recon 1 XL without much problem. Unfortunately, for women or those men who prefer tighter clothes (no judgment), pockets tend to be significantly smaller or simply for show.
If a knife doesn't fit inside the pocket, the only way to carry it is clipped to the outside.
There are inherent dangers to this, with the biggest danger being losing the knife but carrying a knife is necessary enough to warrant this action sometimes.
It's a way to showoff a knife.
I just bought a SOG FatCat and want the world to see my large arc-lock knife with a two-tone VG-10 steel blade and Kraton handle, but it's tucked away in my pocket. What should I do?
Yup, clip it to the outside so people can see just how much you love knives.
Just take a look at Lori from the first season of the Walking Dead, for example.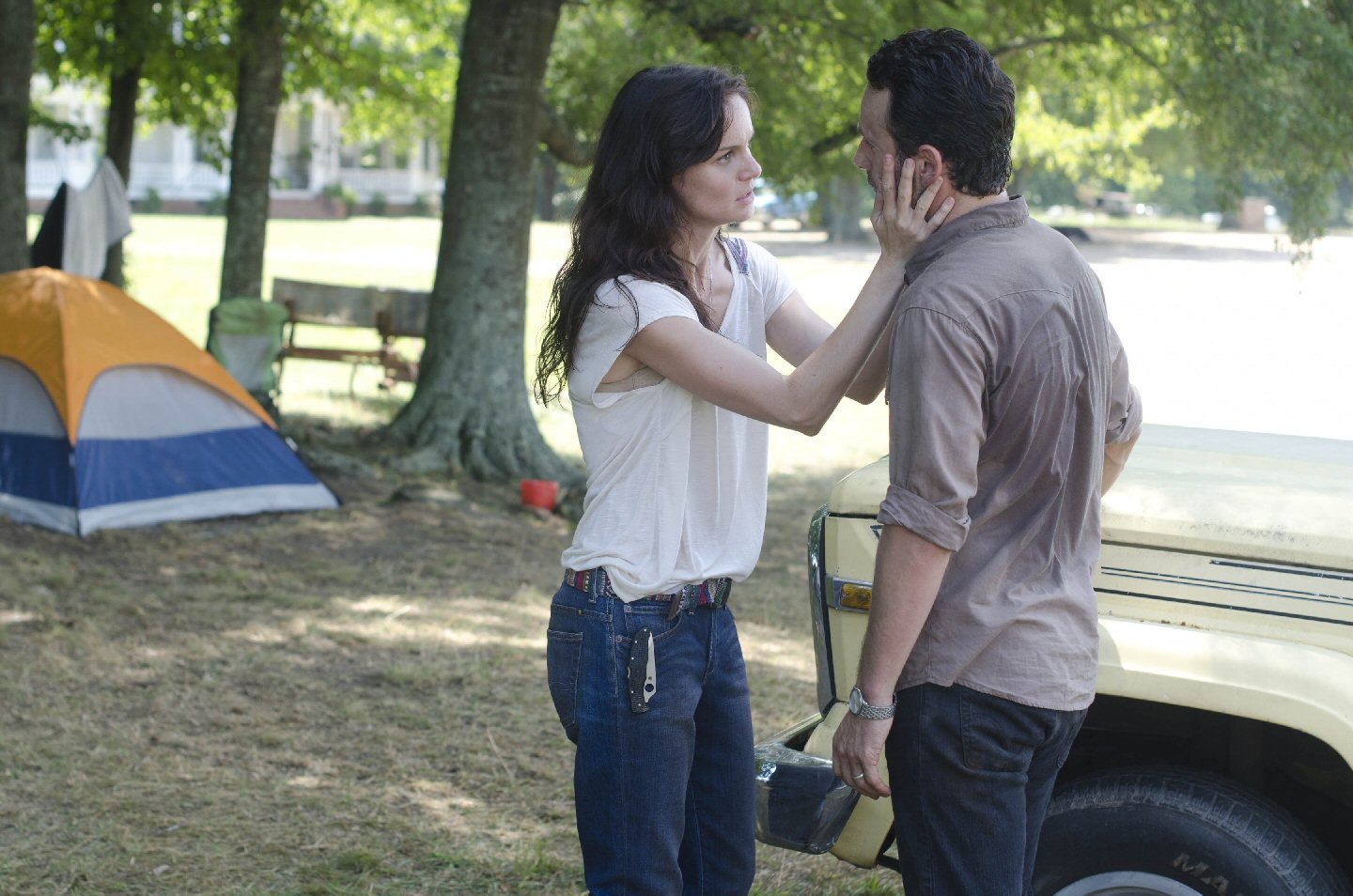 It's very possible that she is simply new to knives and didn't know the proper way to carry it. However, the fact that there was a whole crew of workers tells me that they likely wanted to show off her Spyderco Endura (likely for product placement purposes).
They want quicker access to a knife.
This is the biggest reason for those who are experienced with knives and know the widely accepted way is inside. But for those jobs where you need to keep using the knife over and over, some people find it easier and faster just to clip it outside.
That's better than having to constantly go into the pocket, some say.
It's a fashion statement.
Similar to the showoff reason, some people wear knives as accessories rather than tools. For example, you may want to match that British Racing Green Dragonfly 2 in ZDP-189 with your new kicks.
This reason is again harder to justify… unless of course you're celebrity and famed knife collector Steven Tyler.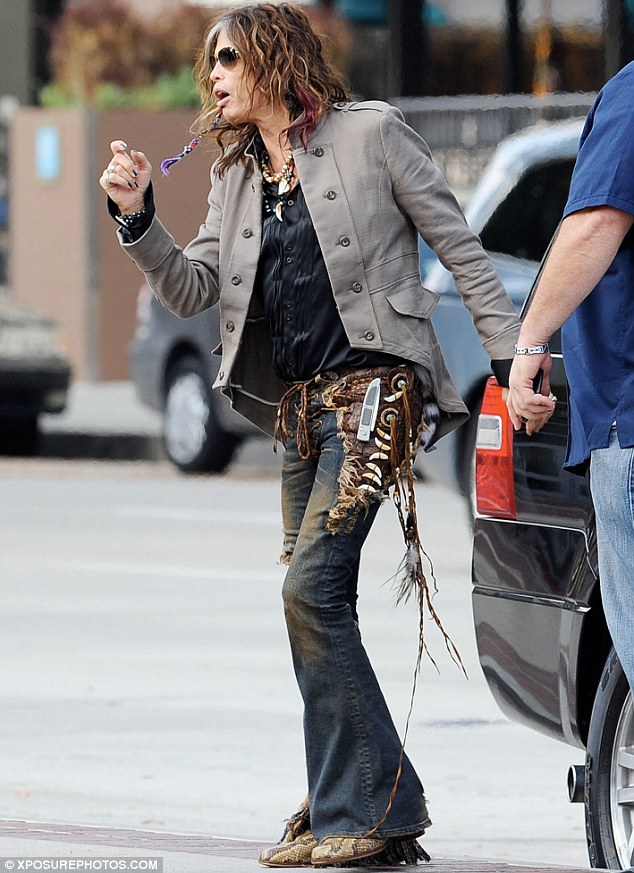 There are legal restrictions.
After one of the most trivial reasons, we get to an important one. Some places have laws that say you can't carry a knife of a certain length when concealed.
I've talked about this before in a previous post, but it can be unclear whether a knife clipped to the inside of your pocket is considered concealed carry or open carry.
The people who may be carrying outside their pocket may be trying to make it obvious they're carrying the knife openly so as not to attract any legal troubles. I touched on this a while back, but it's not as black and white as you might assume.
Do you ever clip your knife outside your pocket?