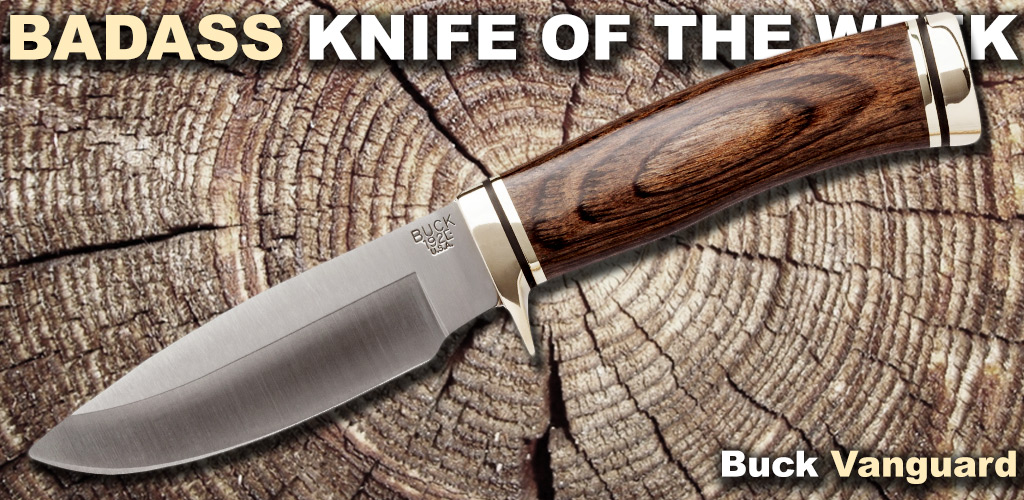 The United States of America has put out some truly amazing things: Apple pie, Johnny Cash, the Constitution, and baseball, to name a few. But one of the finest things to come out of the good ol' USA is the Buck Vanguard.
This all-purpose fixed-blade knife is the ultimate outdoor companion to use when hunting, camping, exploring, or bushcrafting.
The Vanguard features a 4.13-inch blade made from 420HC stainless steel with a sturdy and versatile drop point.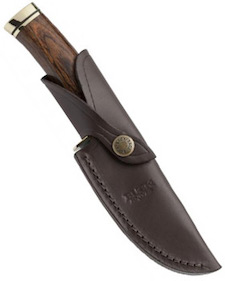 Complementing the classic blade design is a handsome wood handle. A polished brass bolster and butt cap confine the woodgrain grip, which is made from heritage walnut dymondwood.
The handle has subtle curves that make it comfortable to hold while the guard keeps your hand from slipping onto the blade when yielding it in slippery conditions, like skinning a deer.
This iteration of the Buck Vanguard comes with a leather sheath that affixes the knife to your belt. A button fastener keeps the knife from moving around when walking.
With an overall length of 8.5 inches, this knife is the perfect blade to take on any outdoor adventure.
For more information on this Badass Knife of the Week, check out the product page for the Buck 192BRS Vanguard.