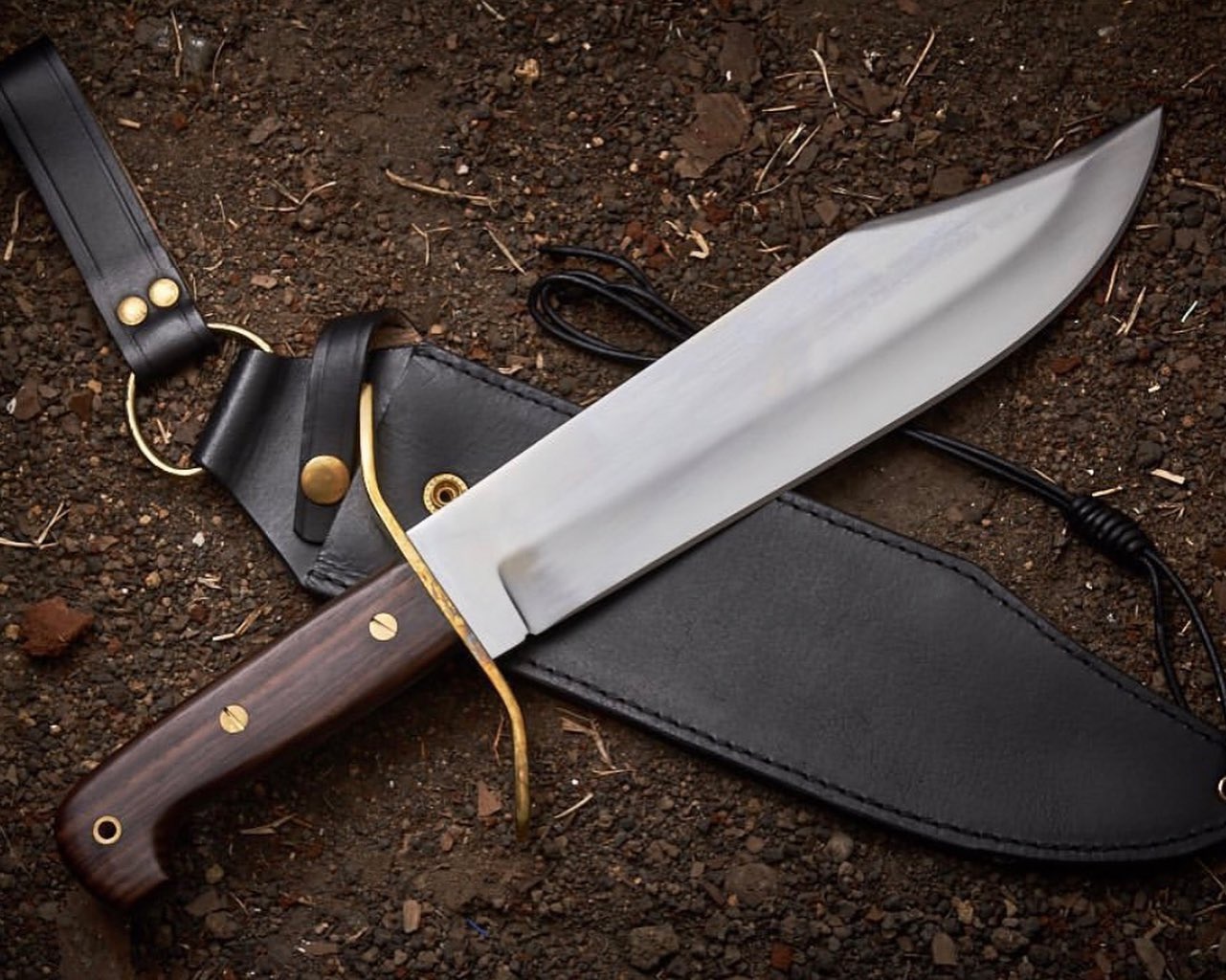 This post was first written in 2019 and was most recently updated in 2023.
When you think of American knives, there should only be one knife that jumps to mind: the Bowie Knife.
We've written a ton about the Bowie knife. In fact, the very first blog post back in August 2010 was about the legendary Jim Bowie.
If you don't know about the legend of Jim Bowie and his knife, check out our definitive look at the legend of the Bowie knife.
There are a lot of bad quality Bowie knives on the market. Cheap, low-quality steel and bad workmanship are rife. We're here to help you find only high quality Bowie knives.
What Makes a Good Bowie Knife?
As I've said many times, there is not a consensus on the dimensions of the original, but a Bowie knife is broadly defined as a large fixed blade with a clip-point profile.
These days, designers play with the elements of the Bowie to create knives that fit the general framework of the Bowie while pushing the boundaries. You get some original creations that could still be defined as a Bowie knife. We're including some of those here too.
Cold Steel Wild West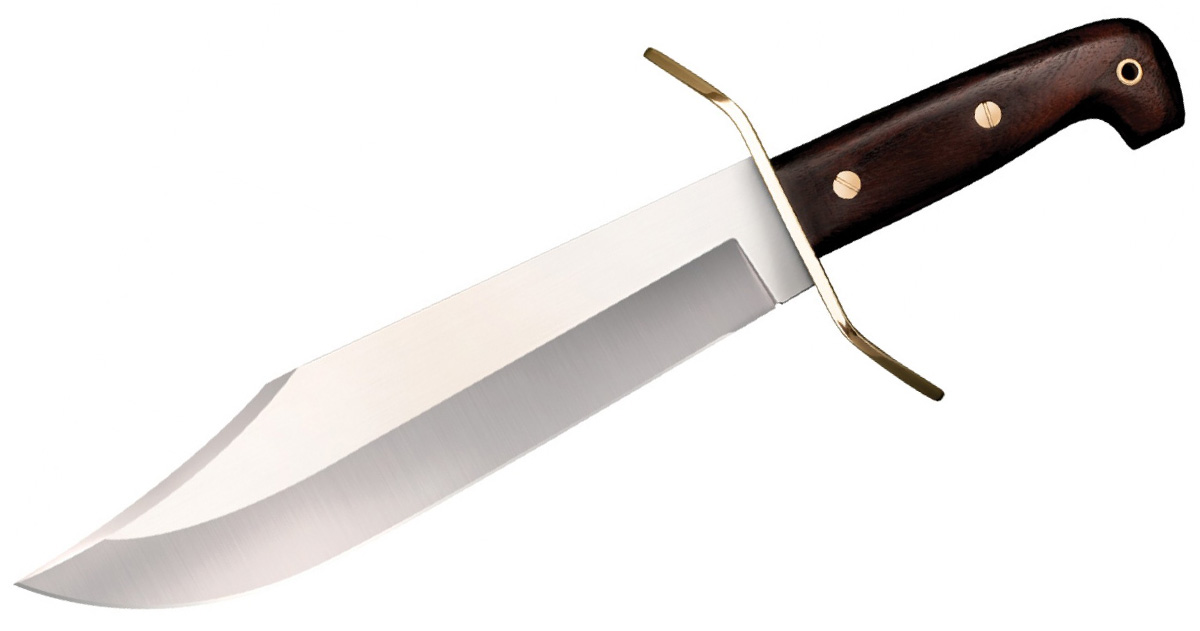 Let's start with the Wild West Bowie. This is the knife most people probably envision of when they think of a Bowie knife.
It has a long 10.75-inch clip-point blade made from 1090 carbon steel with a rosewood handle. A brass-colored hand guard also adds to the traditional look of the knife.

KA-BAR Bowie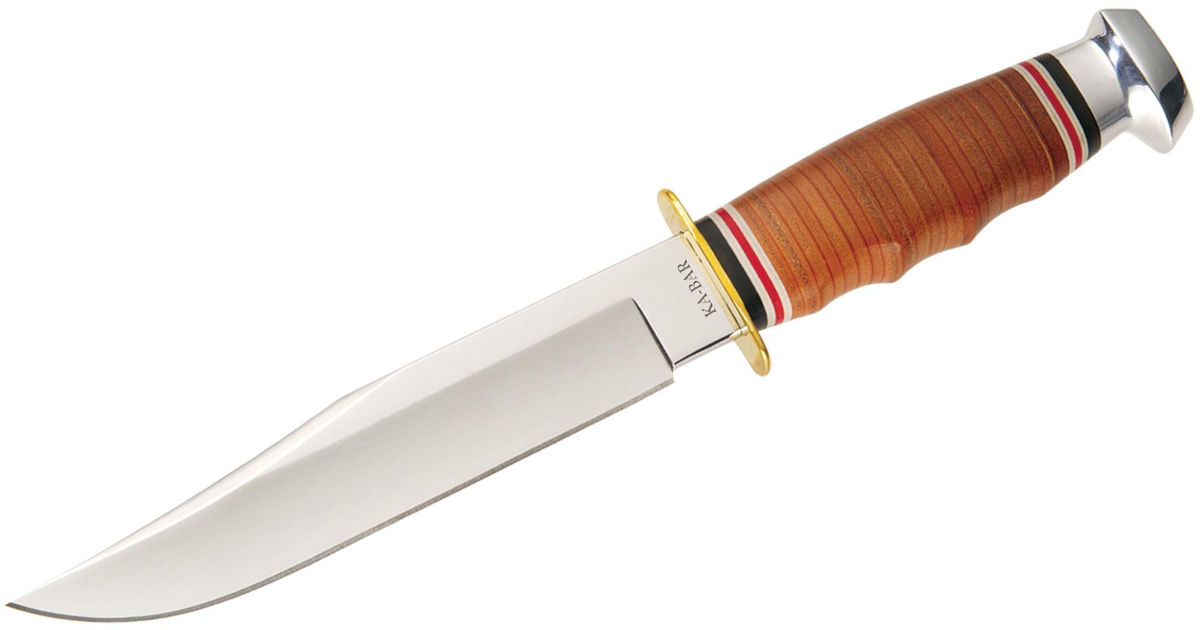 The KA-BAR Bowie is a little small to be a Bowie knife, since it has a 6.9-inch blade (that's still pretty long).
The original KA-BAR is essentially a Bowie knife too, although most probably wouldn't instantly recognize it as one. This model has a clip point blade with a stacked leather handle and a small guard. It comes with a leather sheath.

Schrade Leroy Bowie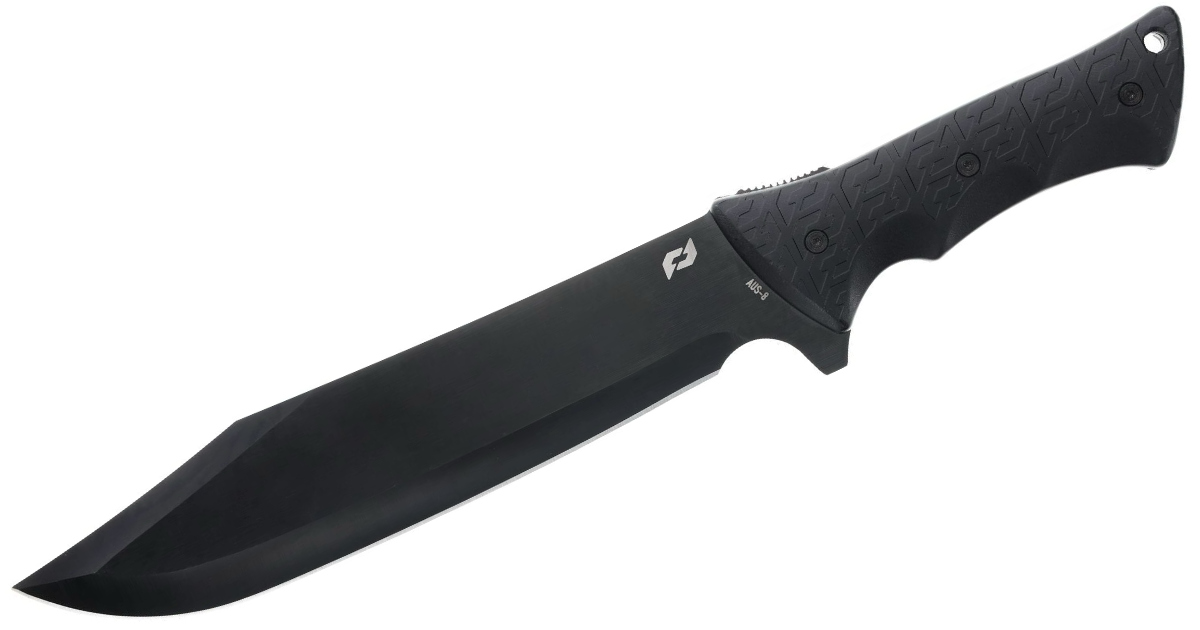 Here's where we start to get a little more playful with the design choices. This isn't the type of Bowie that old Jim would have carried as he defended the Alamo. But the Leroy Bowie still makes a good Bowie knife.
It has an all-black design with a 9.55-inch clip-point blade.
There is also a more modernized handle made from TPE. This knife also forgoes the classic hand guard. The Leroy Bowie works well as an outdoor chopper.

Epic Spiked Bowie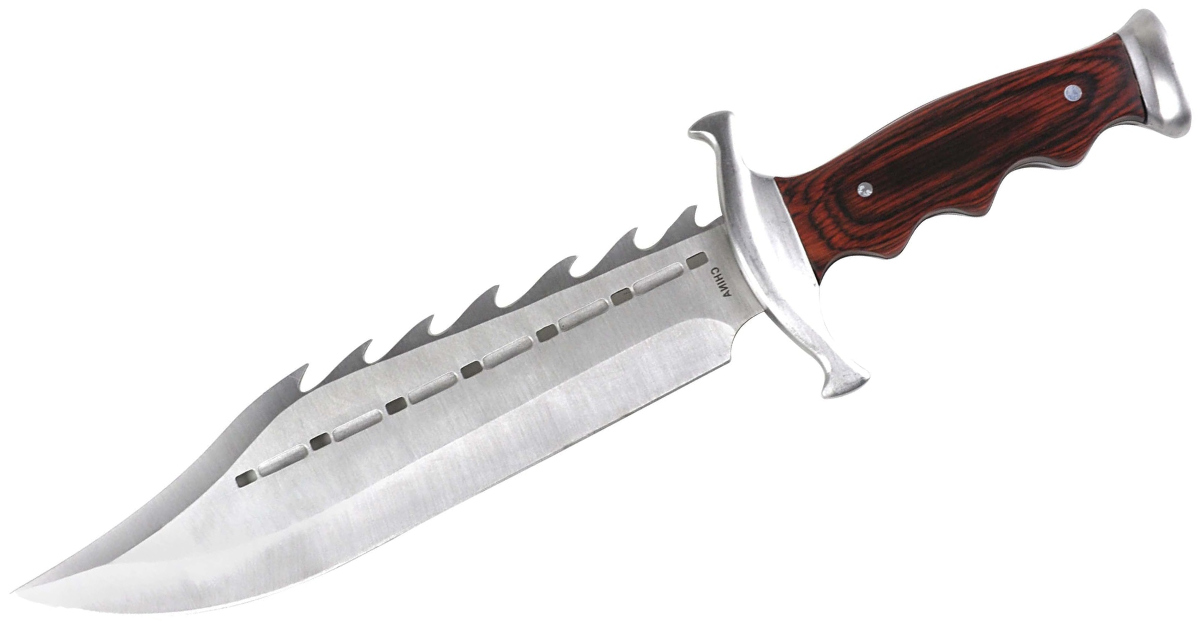 This Spiked Bowie won't win any awards for its historical accuracy but for under $40, it's hard to beat this fixed blade.
It has a lengthy 9.5-inch clip-point blade. What sets this apart from the others is its spiked spine. It's not quite a sawback because the teeth are a little too pronounced, but it's definitely vicious.

Bear & Son American Damascus Bowie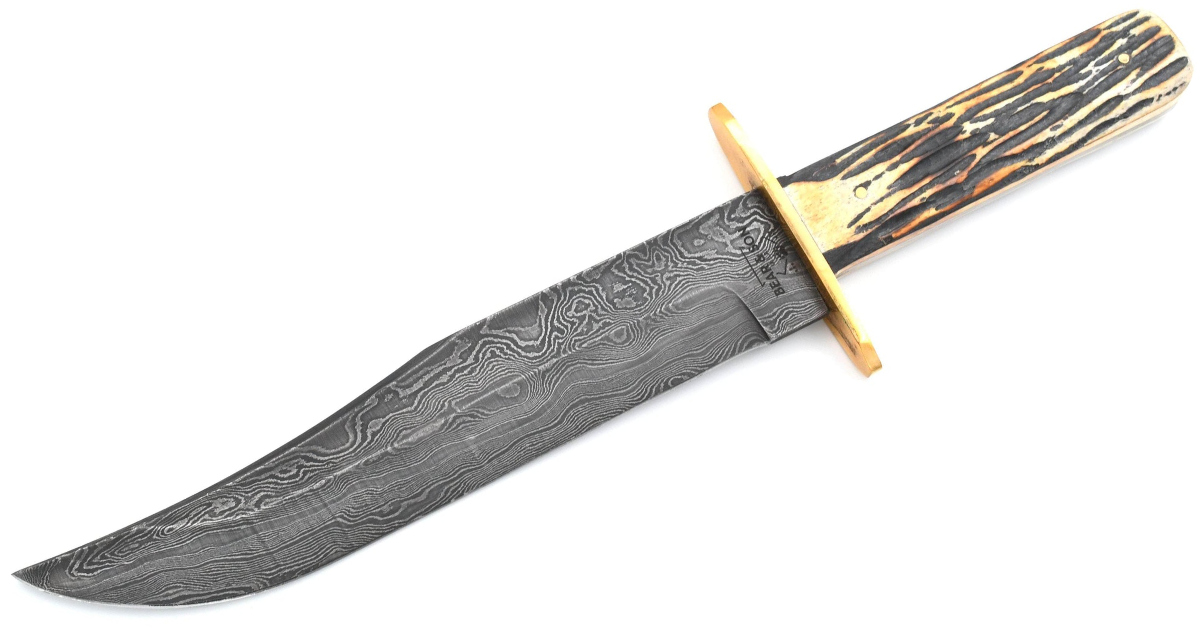 This American-made Bowie from Bear & Son Cutlery is a beast.
The 9-inch blade is made from Damascus steel and complements the genuine India stag bone handle perfectly. An included leather sheath rounds out the beauty and classic look of the knife.

Spyderco Street Bowie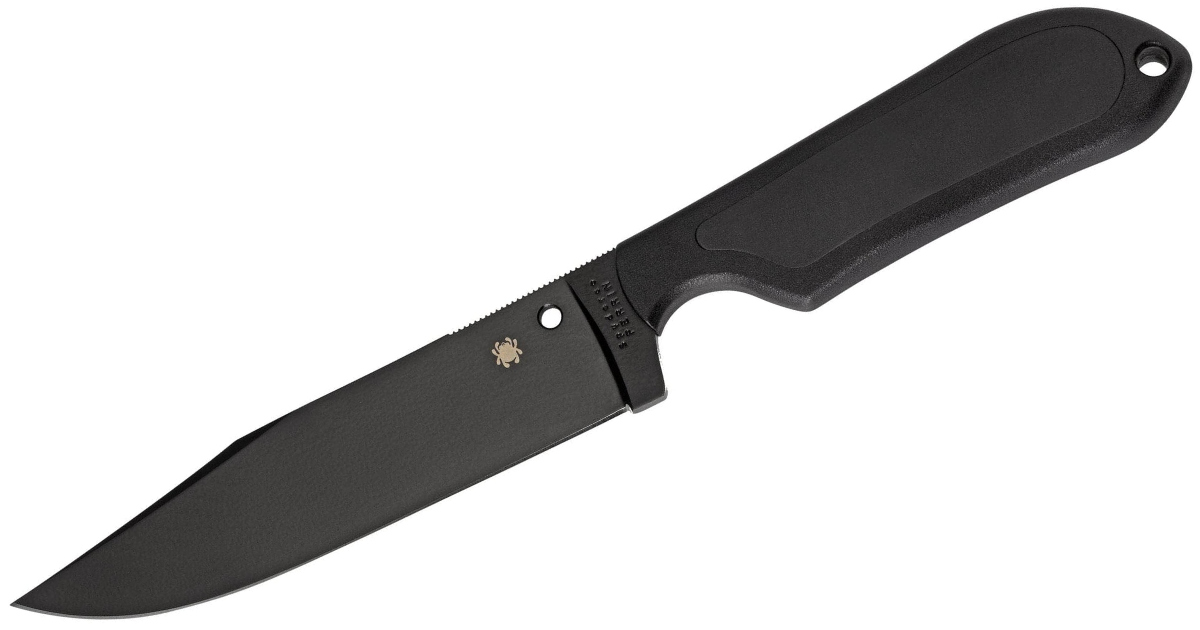 This is probably the biggest Bowie departure of the design on this list.
Fred Perrin designed the Street Bowie as a more versatile Bowie-style fixed blade that could be as fast and agile as necessary for self-defense applications.
The Bowie part of the knife is the 5.05-inch clip-point blade made from VG-10.

Boker Magnum Giant Bowie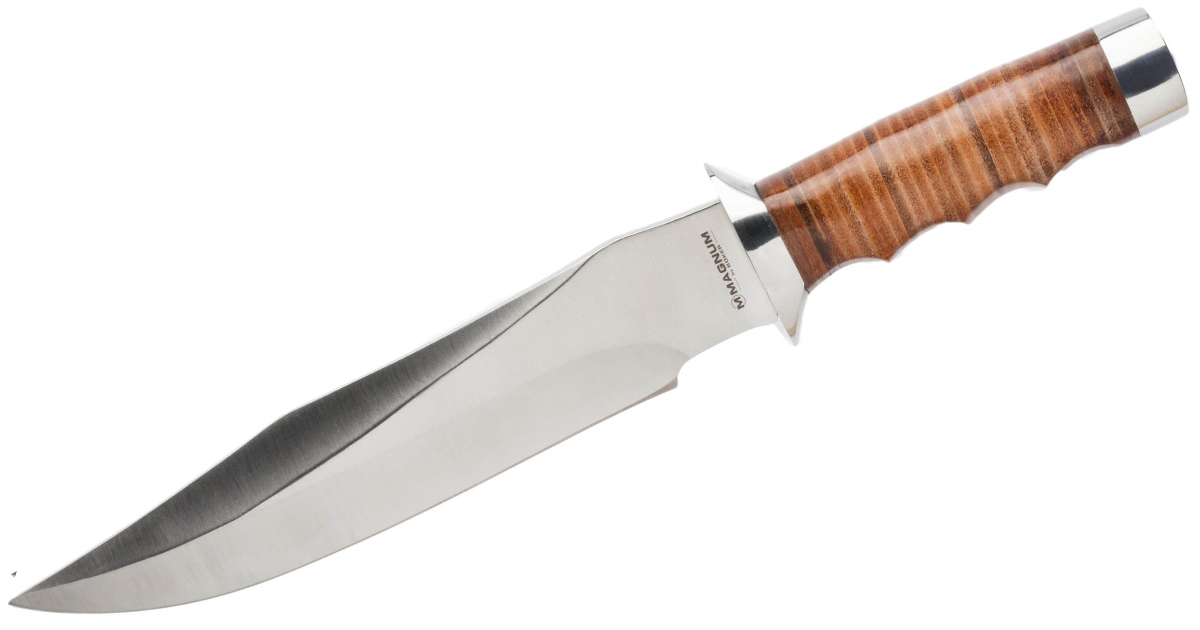 Despite its name, the Giant Bowie isn't the biggest on this list — though it's still pretty massive.
This model has a 8.15-inch blade with a modified clip-point design. With a stacked leather handle, this is essentially a larger version of the KA-BAR Bowie but much less expensive.
It's a great addition to a Bowie collection.

White Deer Extreme Duty XXL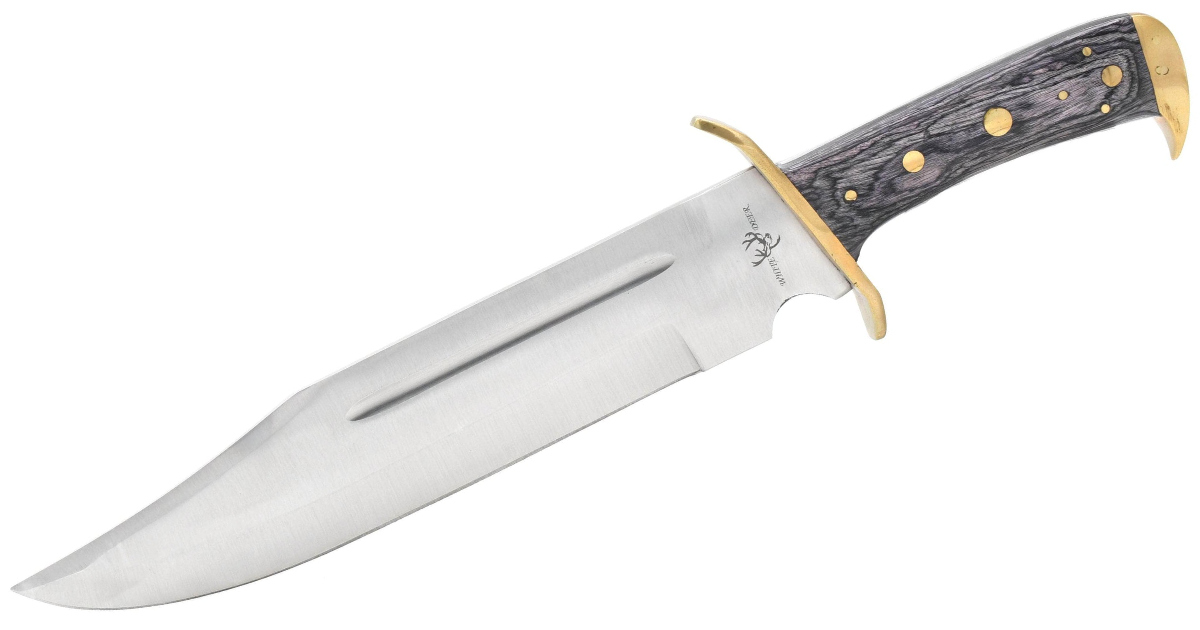 White Deer makes a ton of different Bowie Knives that are surprisingly great for the price.
The XXL Bowie has a massive 11.5-inch blade with a blood groove.
Its handle uses wood with a hand guard and a pommel to keep the knife from flying out of your hand. It comes with a leather sheath.

KA-BAR BK9 Becker Combat Bowie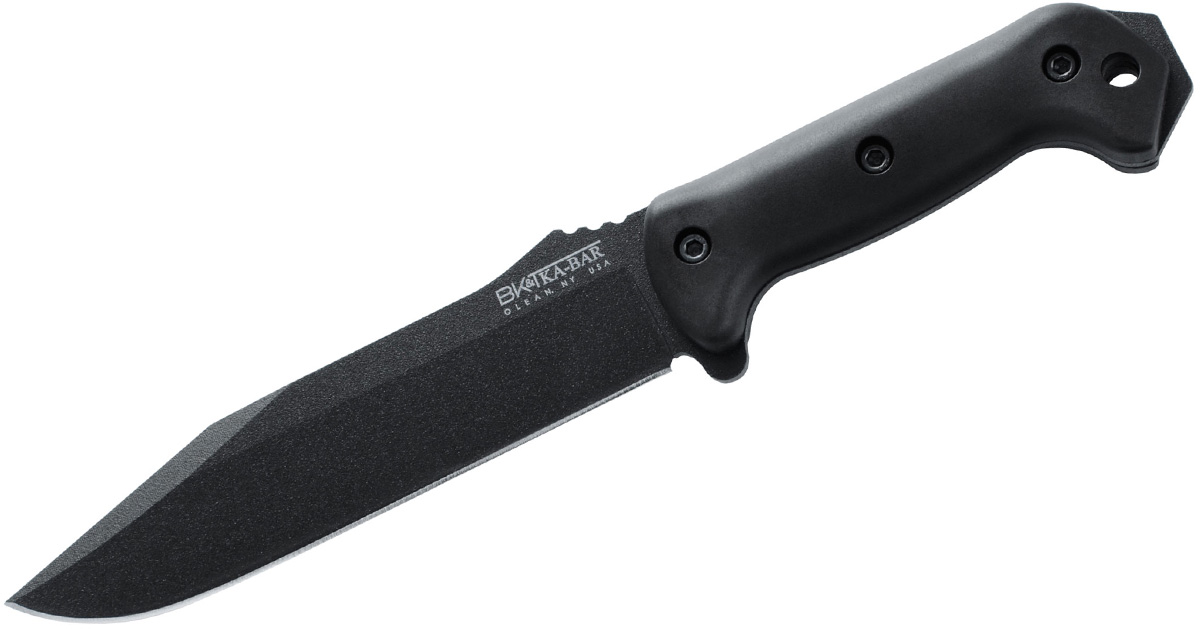 This is among the more popular Becker-designed knives because it's a modern take on a classic. It has a less pronounced clip-point blade but the thing is still plenty big at 9.25 inches.
Its handle is made from Ultramid material, which feels great in the hand. The Combat Bowie comes with a black nylon sheath.

Cold Steel 1917 Frontier Bowie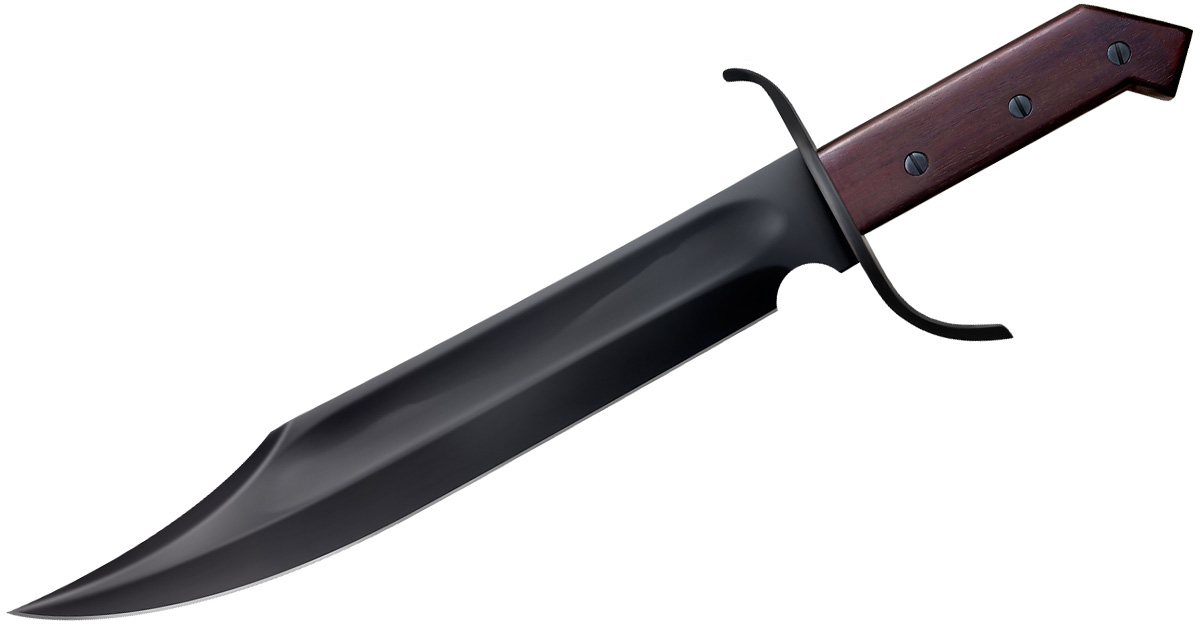 The 1917 Frontier Bowie is one of the largest on this list with a 12.25-inch blade.
It's unique in that it almost looks like it comes straight from the high seas in the early 1700s. I'm not too sure why it's called the 1917 Frontier Bowie, but it's one of our favorites on this list.

BnB Stag Bowie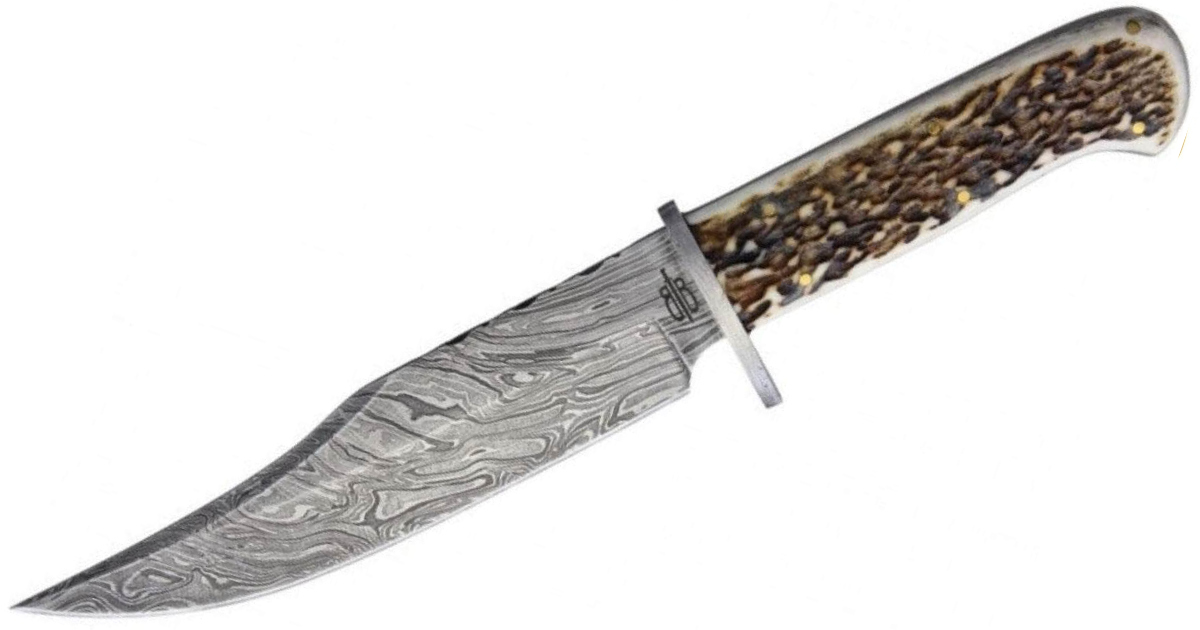 The BnB Stag Bowie is another Damascus Bowie knife with a smaller 6-inch blade. The smaller size makes it a little more versatile as a hunting knife.
Its stag handle is nicely textured for a solid feel in the hand. It comes with a leather sheath.

White Deer Magnum Outback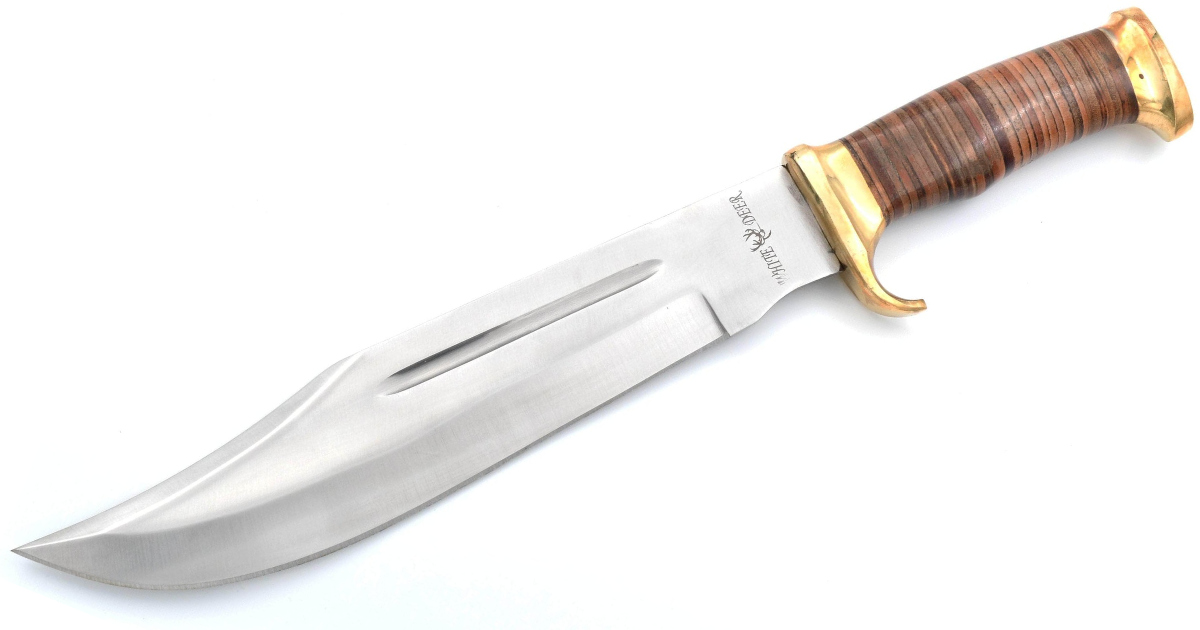 The White Deer Magnum Outback American Bowie has been one of our most popular and well-received inexpensive Bowie Knives.
It has a 11.25-inch blade with a blood groove near the spine. The stacked leather handle is sandwiched between a hand guard and pommel.
Despite its large size, it's really comfortable in the hand. People have raved about its value with a price under $60.
It also comes in Damascus!

SOG Seal Pup Elite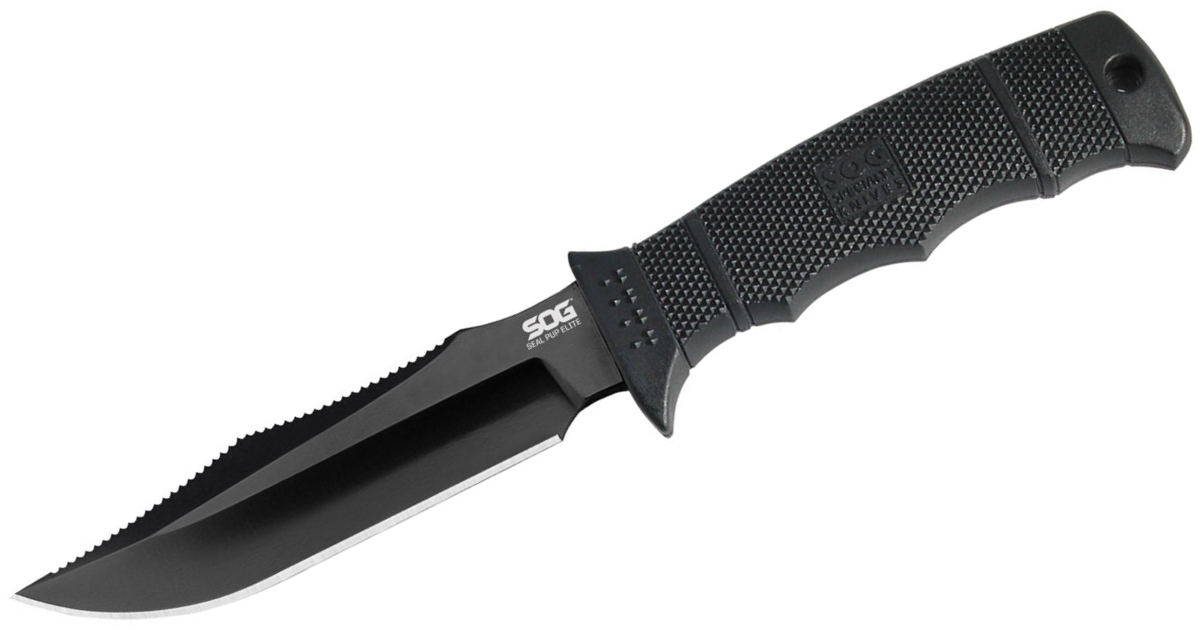 The original SOG knife was a take on the classic KA-BAR knife and was a Bowie through-and-through.
The knife still lives on through more modern interpretations like the SOG Seal Pup Elite. It may be a bit smaller with a 4.875-inch blade, but it's instantly recognizable with a tactical design.
If you don't already have one of these, it belongs in any collection.