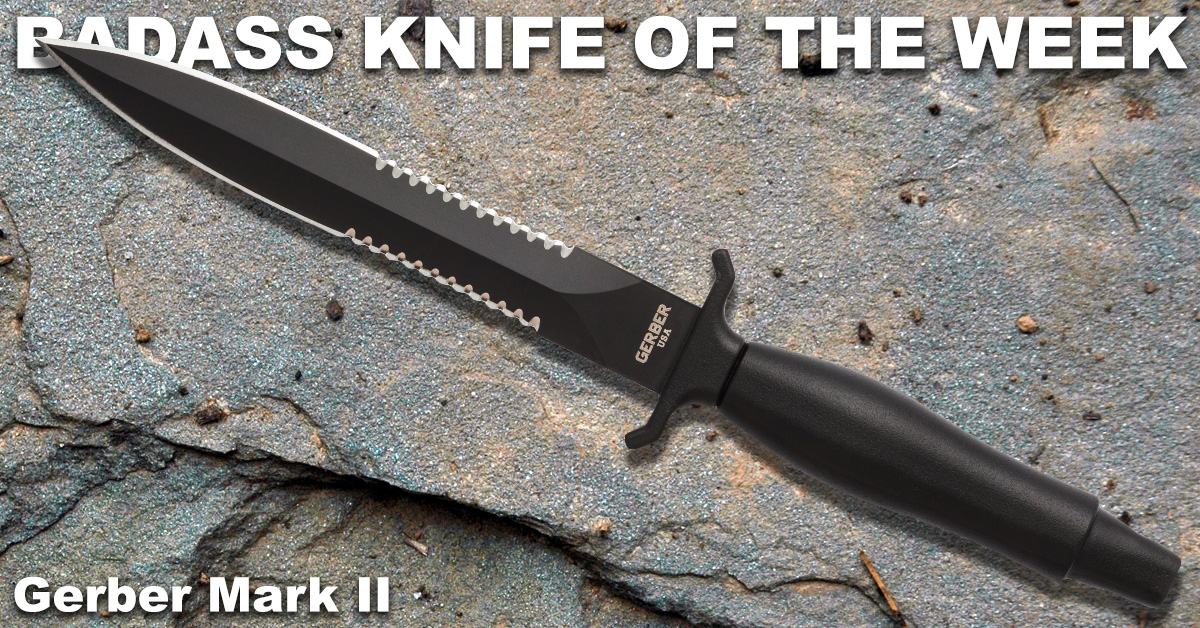 Memorial Day is a holiday to remember those who died while serving in the military. In honor of all of those who lost their life, our latest Badass Knife of the Week is one that so many soldiers—both those who perished and those who survived—carried into action since 1966: the Gerber Mark II.
The Gerber Mark II has the honor of being one of the best-selling knives of all time, thanks to its place in the hallowed halls of military weapons.
Designed by US Army Captain Bud Holzman, the Mark II was inspired by the Roman Mainz Gladius sword and the Fairbairn-Sykes fighting knife. It has a slender design with a 6.5-inch double-edged spear point design.
The blade is made from 420HC stainless steel and finished with black oxide coating that increases corrosion resistance and reduces the steel's reflective properties. The serrations on either side of the blade are a fairly recent addition by the legendary Al Mar to add extra functionality.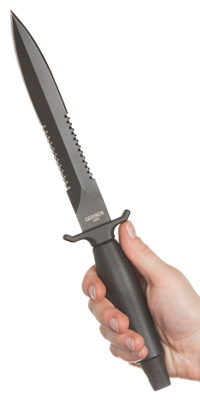 Its die cast aluminum handle is not only durable but comfortable in the hand. Subtle curves fill out the palm while a guard keeps the hand from slipping onto the blade when thrusting.
Although originally billed as a fighting knife for close-quarters combat, the Mark II has since become a popular knife for survival applications. Coming in at 12.75 inches, the Mark II has helped countless soldiers make it through the most dire situations.
The Mark II comes with a ballistic nylon sheath with a velcro and snap fastener for extra stability.
Proudly made in the United States, the Gerber Mark II is the perfect item to memorialize those who have fallen in battle.
For more information on this Badass Knife of the Week, check out the product page for the Gerber Mark II.