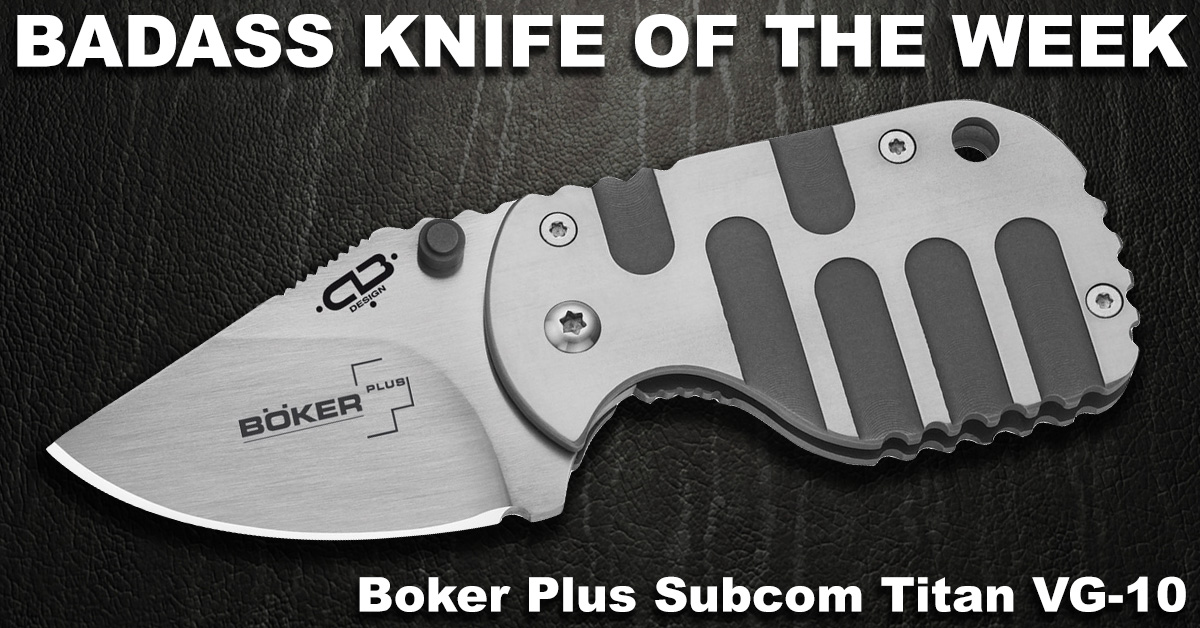 How could such a small and stout folder like the Boker Plus Subcom be the latest Badass Knife of the Week? Just ask the countless people who carry this versatile brute in their pocket.
The Subcom is a foundational piece in the Boker Plus series and remarkably became one of Boker's best-selling knives of all time. That's high praise coming from such an old and storied brand.
The Boker Plus Subcom Titan VG-10 is a premium and smartly refined version of the original with flourishes that take this rotund folder to another level.
Here's a good video overview from bladereviews.com:
Designed by corrections officer and martial artist Chad Los Banos, this Subcom boasts a burly 1.875-inch blade made from high-performance VG-10 stainless steel. Not only does VG-10 stay sharp but it also has great corrosion resistance and toughness.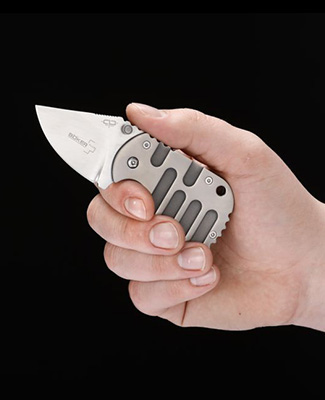 But what makes the Subcom Titan so special is the titanium framelock, creating an exceptionally strong and durable lockup.
This version of the Subcom uses a smaller, more understated thumb stud to engage.
Unlike the fiberglass-reinforced handle of the original, the Subcom Titan features a grip that's precision-machined on a CNC mill from titanium. Extra flourishes like bead-blasted edges and a lengthwise satin finish along the surface make the handle stand out.
The Subcom Titan takes the beloved original and updates its design in nearly every facet. This is how you modernize a classic design without sacrificing the overall look and feel of what came before.
For more information on this Badass Knife of the Week, check out the product page for the Boker Plus Subcom Titan VG-10.