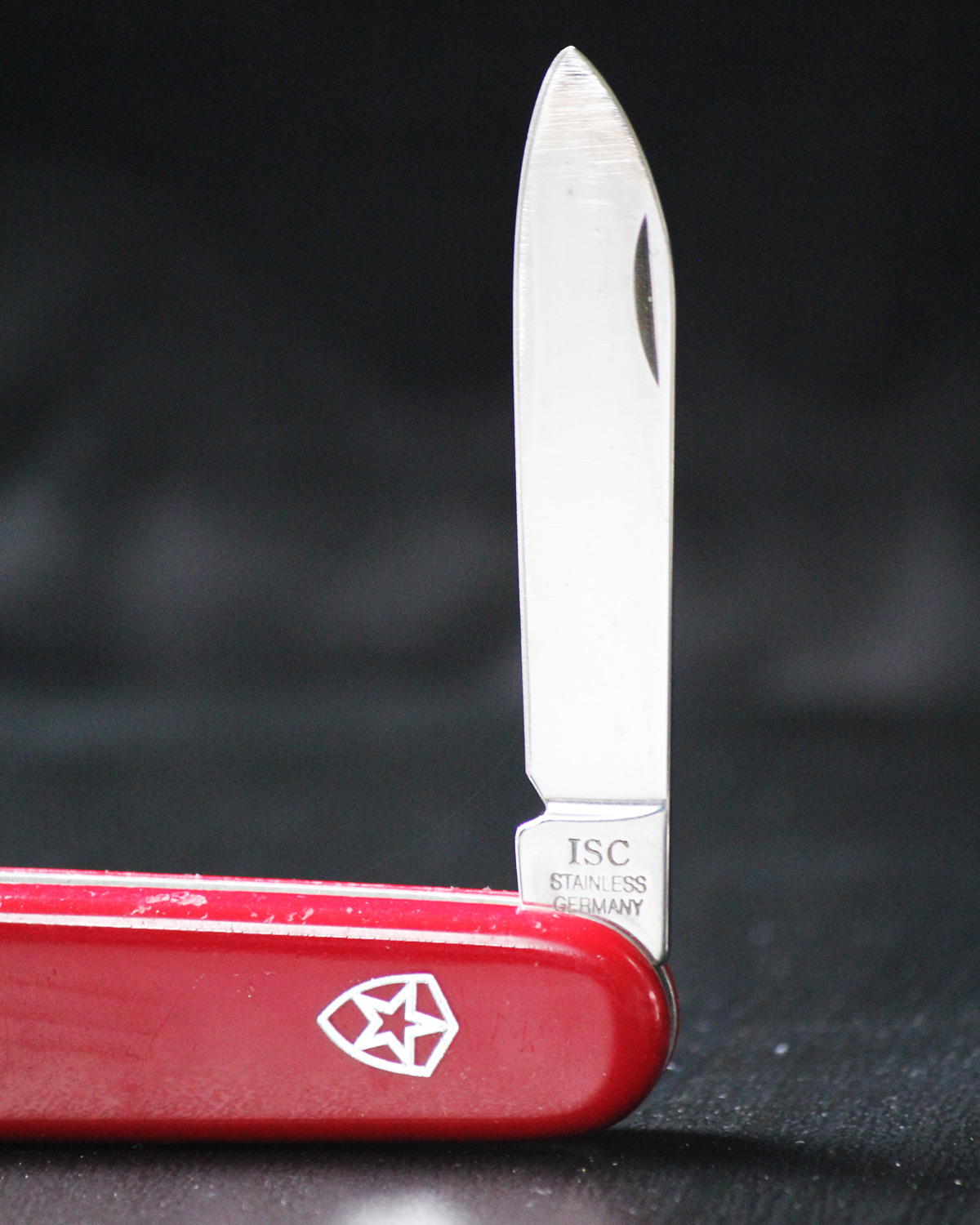 Right now there is only one true maker of the Swiss Army Knife — Victorinox.
However, it wasn't long ago that Victorinox had some competitors, including the esteemed and just as old Wenger. But what most people don't know is that another company wanted to make a multitool that could rival the Swiss Army Knife.
That company was Schrade.
The story about the former owner of Schrade, sometimes known as Imperial Schrade Corporation depending on the time, trying to make a Swiss Army Knife has been out there for a while. But a recent story published in the February 2019 edition of Knife Magazine gave some additional details about the knives.
Here's an excerpt:
In the early 1980s, these knives with their corkscrews, screwdrivers, can openers, cap lifters, hooks, and who knows what else were becoming ever more popular. Yes, 'Scout' and 'Utility' knives had been around for many years, but that red handle, iconic logo, mirror-polish, and tight-fitting tools that closed with an audible snap — that was the knife that Albert Baer [then-owner of Schrade] wanted to produce.
I became obsessed with this story and attempted to dive even deeper.
Early Swiss-Like Schrade Multitools
Before Schrade developed the series of knives that would become a near identical copy of a Victorinox Swiss Army Knife, the company had already come out with a few multitools.
I wasn't able to go too far back, but one of the earliest Schrade versions of a folding multitool can be seen in a 1957 catalog with a model known as the 906 Officer's Knife.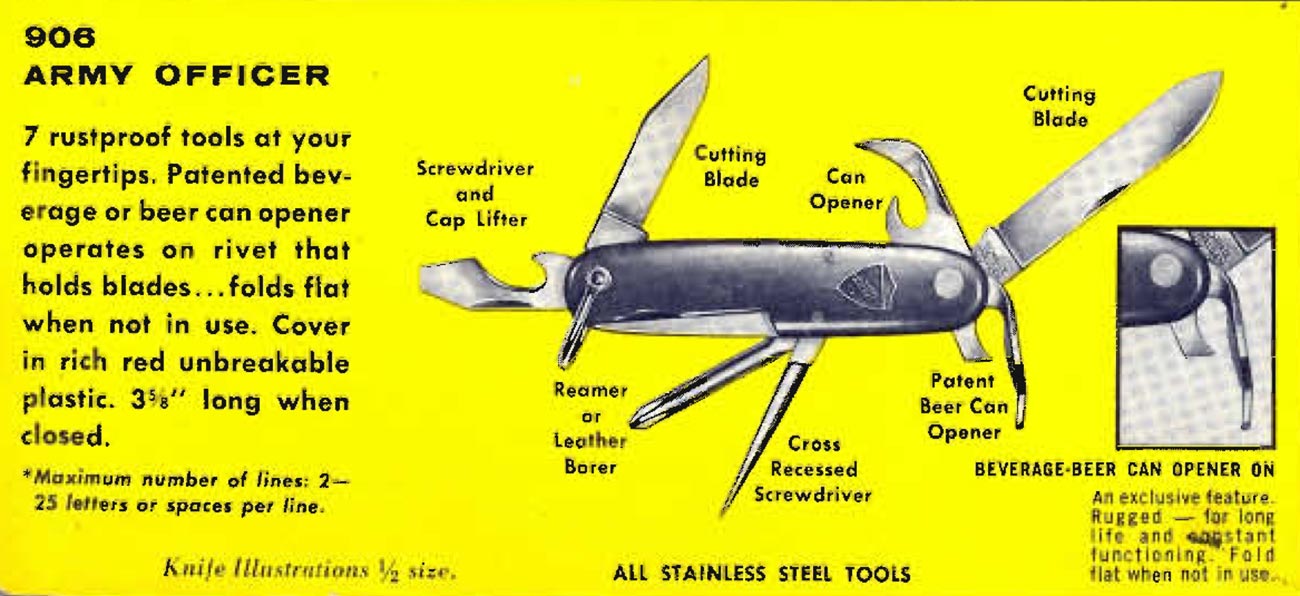 This specific model was interesting because although it was inspired by the Swiss Army Knife, it had a different designe and a unique "beverage piercer."